Open your Instagram app at any given time of the day and you'll bump into a gorgeous Danish girl flaunting a floral dress and bright coloured sneakers. The trend is ON and I personally love this new, contemporary way of bringing out your romantic dresses.
The time that floral dresses belonged to the country side or your holidays in the South of France is officially over: these beauties are welcome in the city too! This other setting supplies so many new ways of wearing the floral number, as urbanizing it means making it modern and sophisticated, but still feminine. But how to get started?
Wear it with colourful sneakers for an updated, sporty look — this is just the comfiest thing ever too! Drop the romantic straw basket and replace by a sleek bag that looks like you got it from a designer store in Copenhagen. Add luxurious looking bling bling accessories to reduce the frilly feel of the dress: think of statement belts, sunglasses and big jewellery. And finally, wear with attitude!
Here's my version of the Scandi floral urban trend: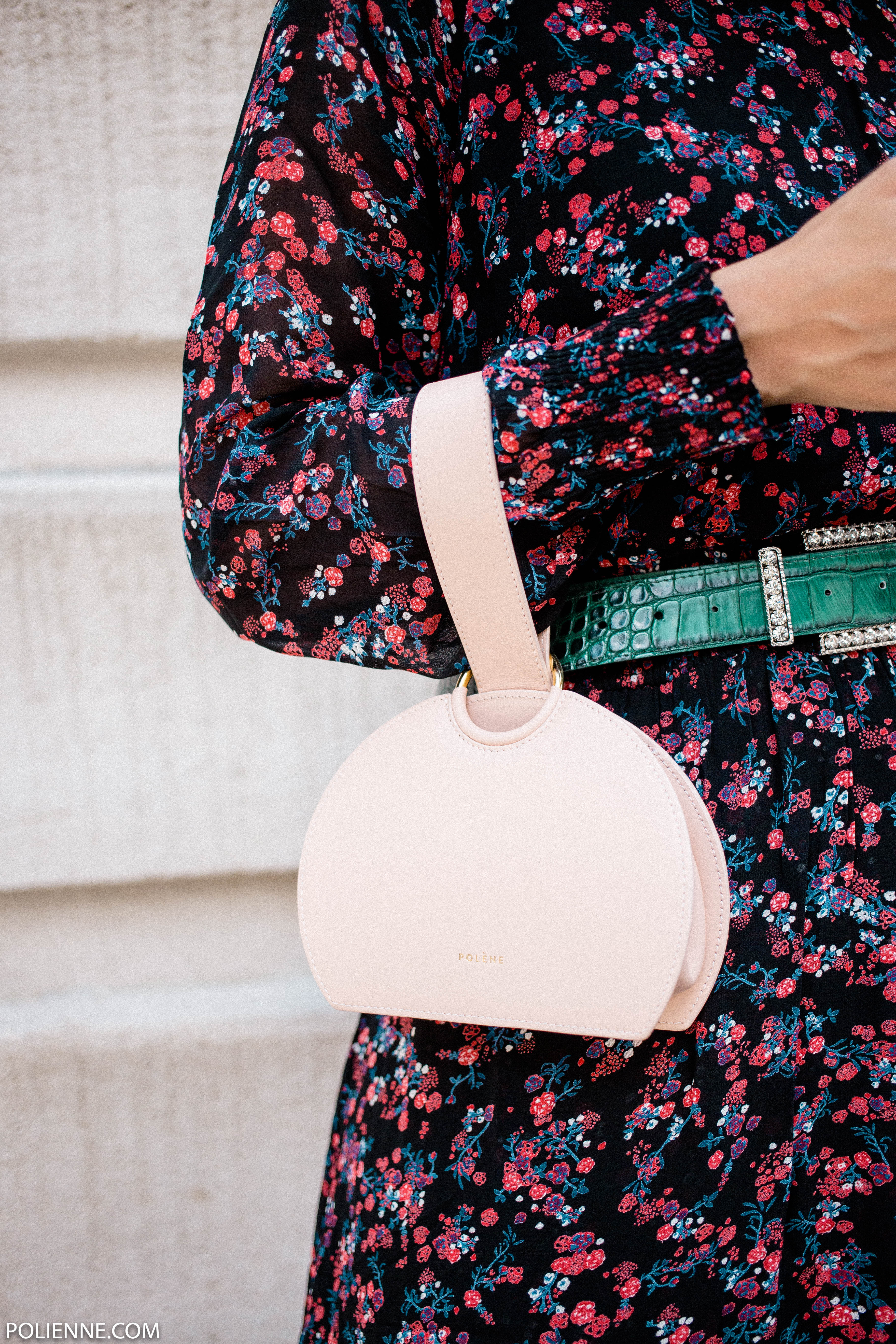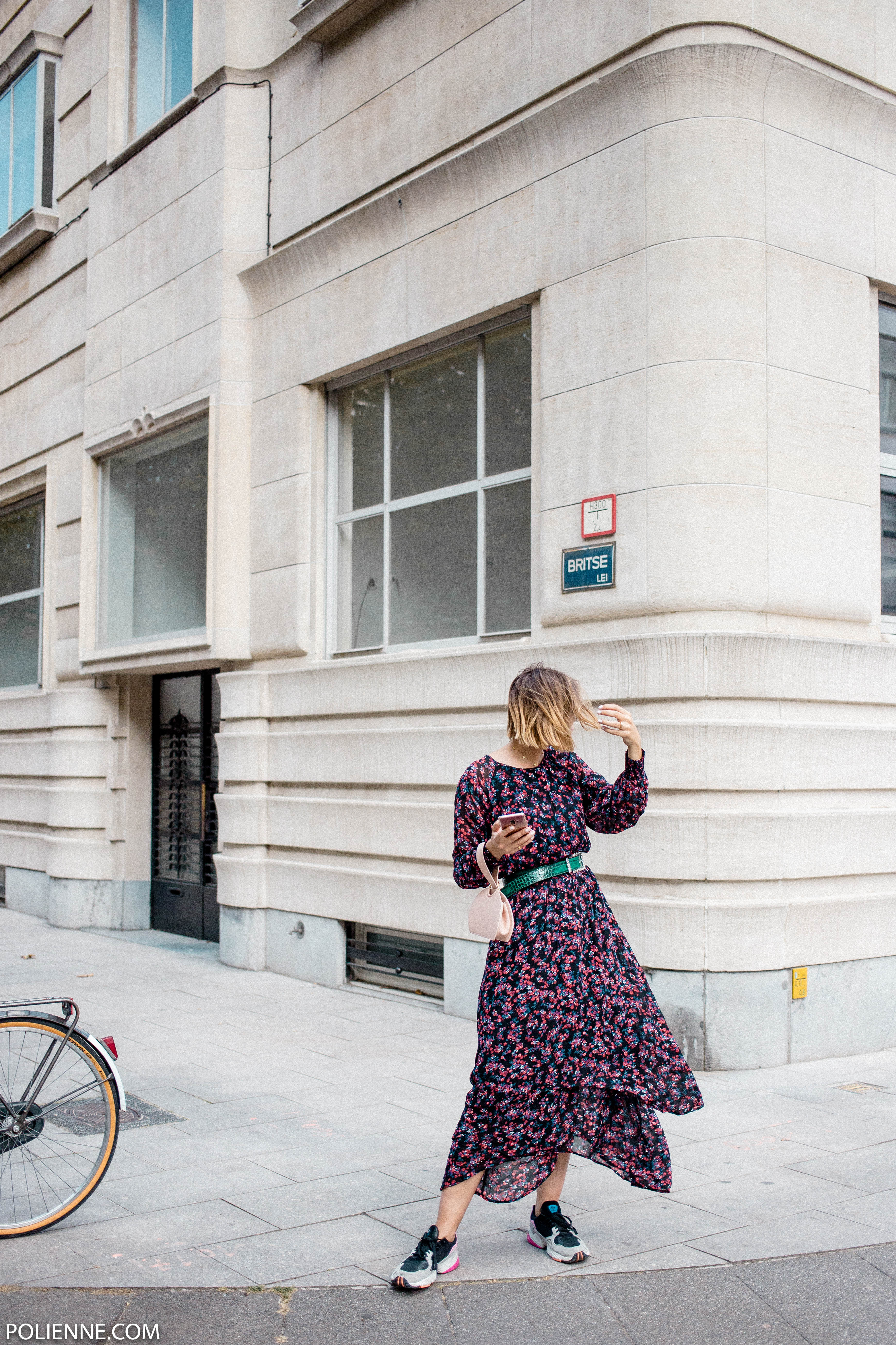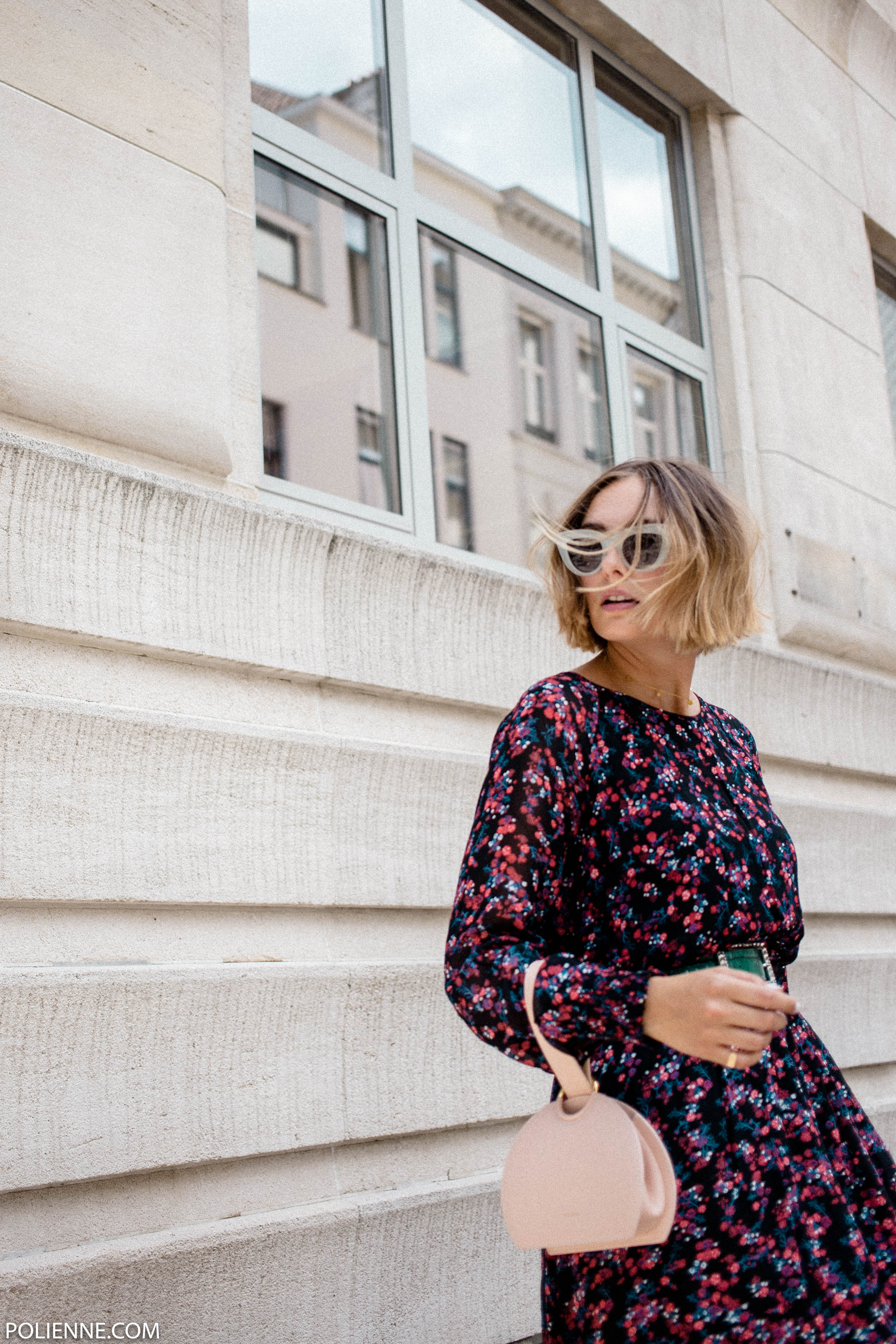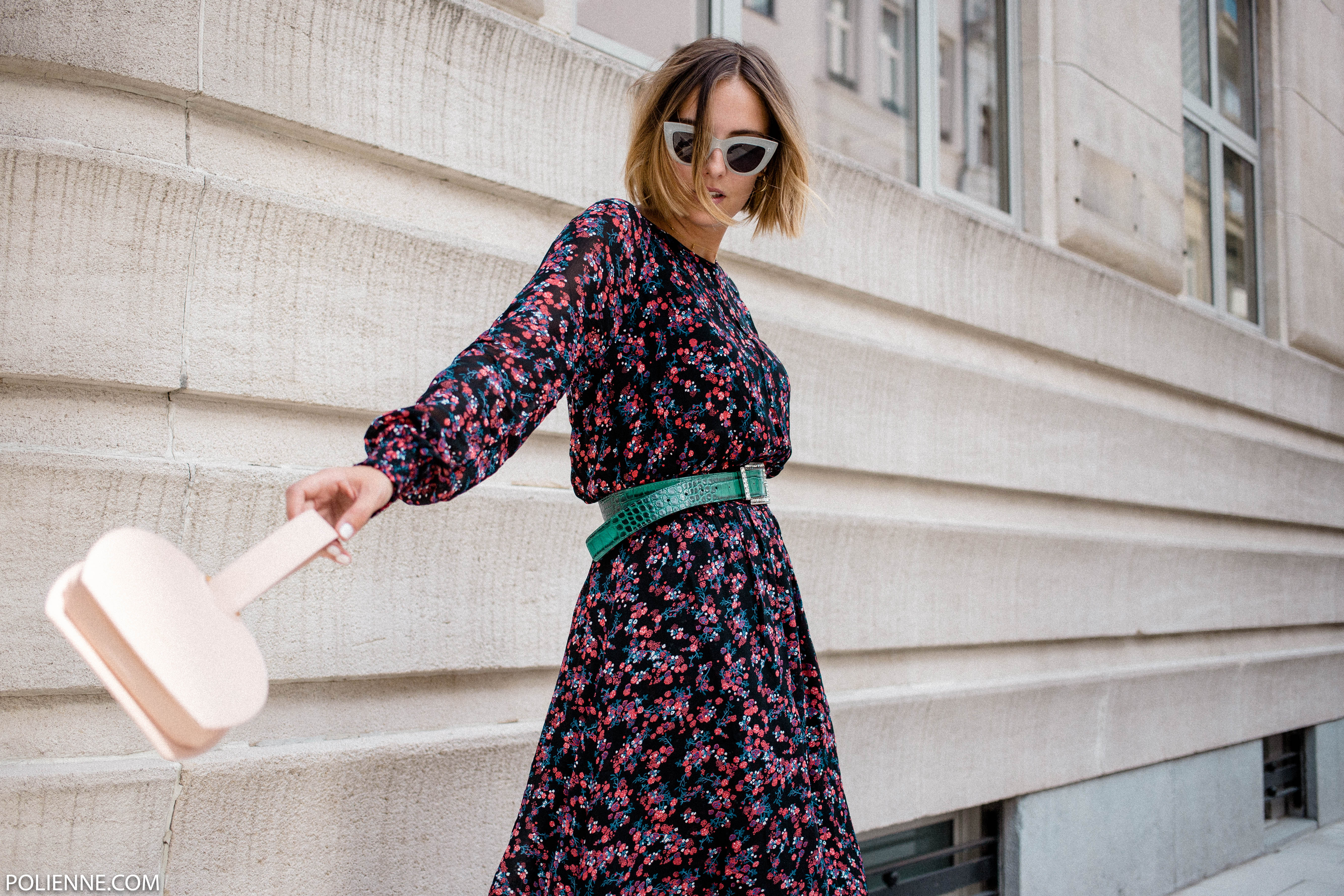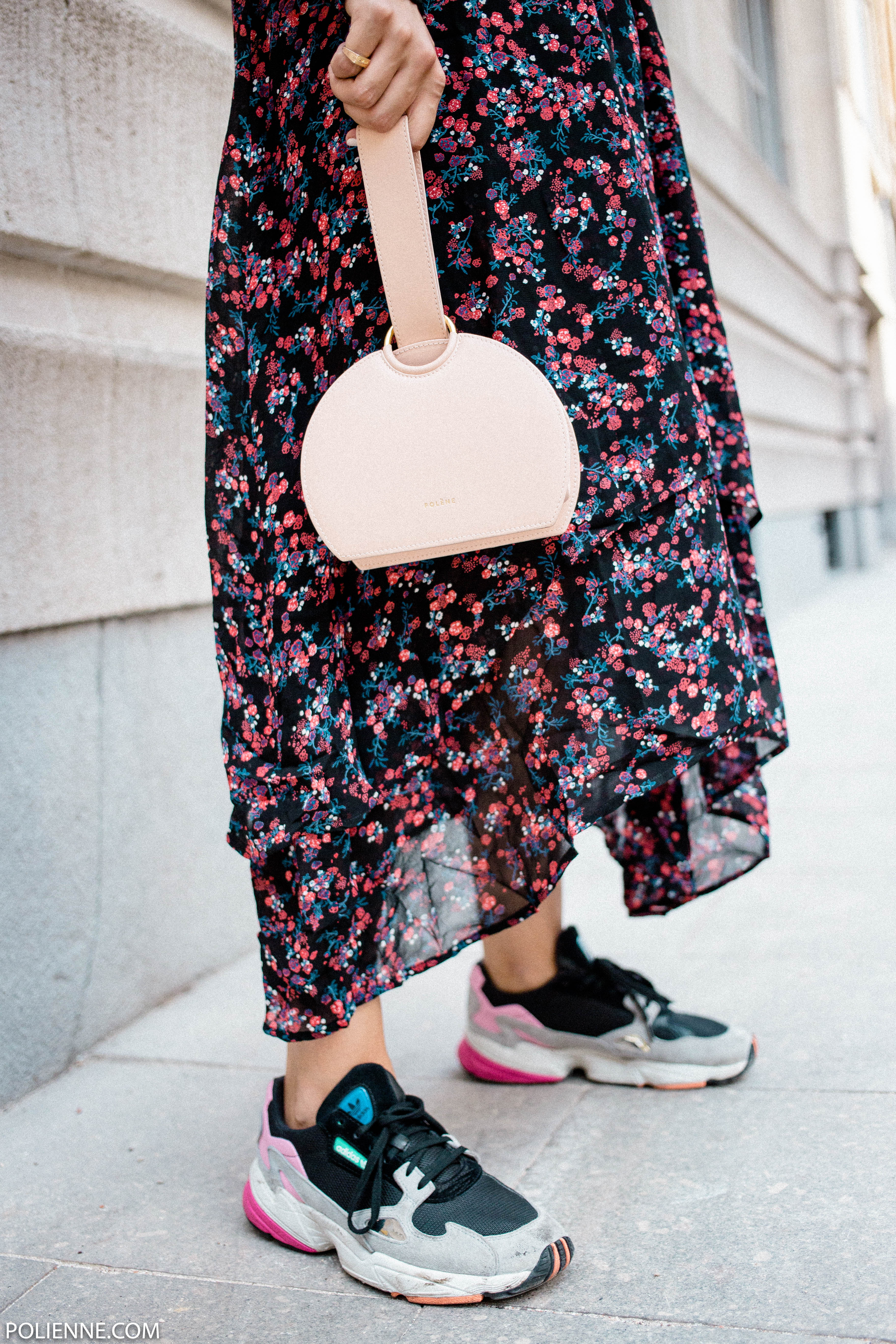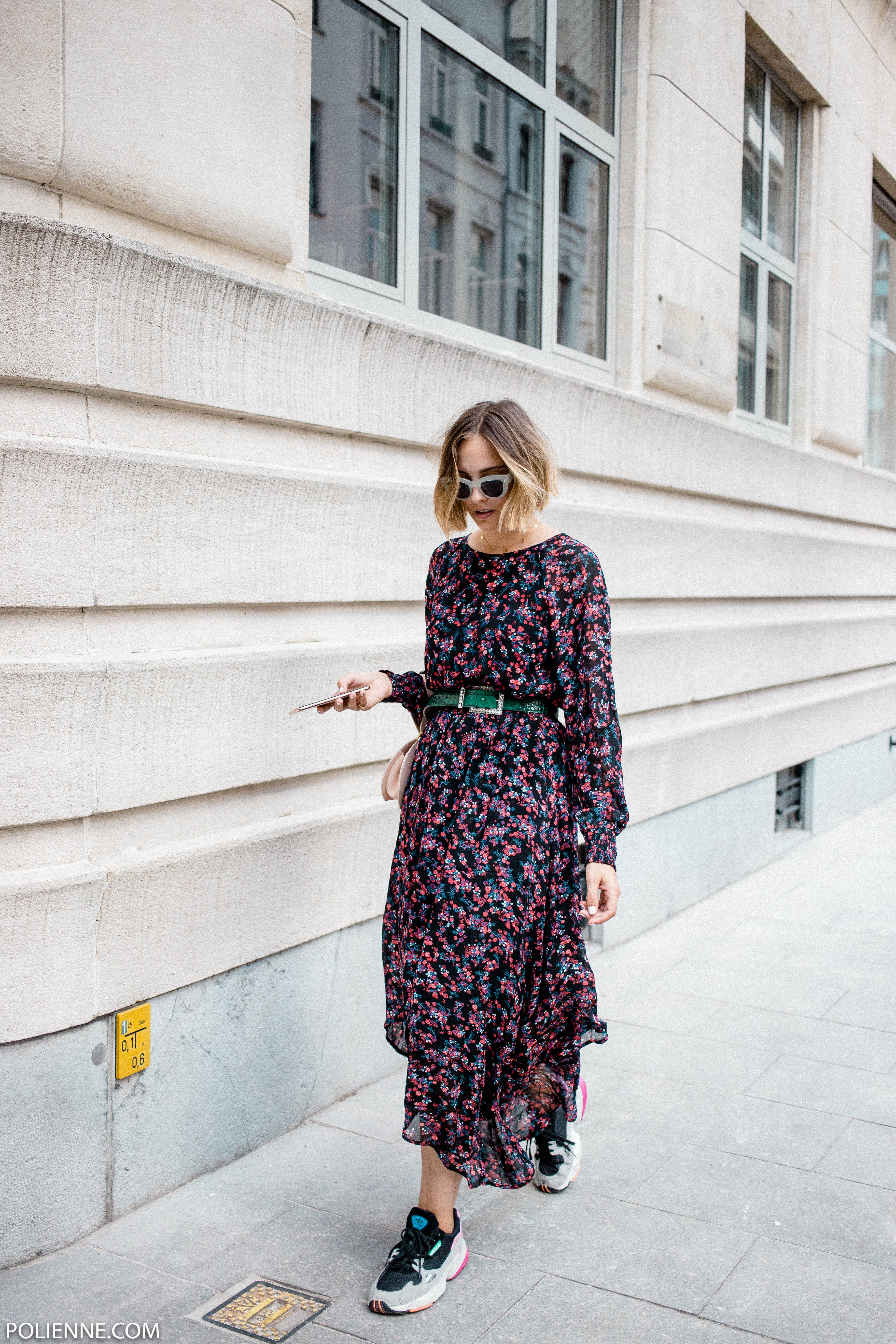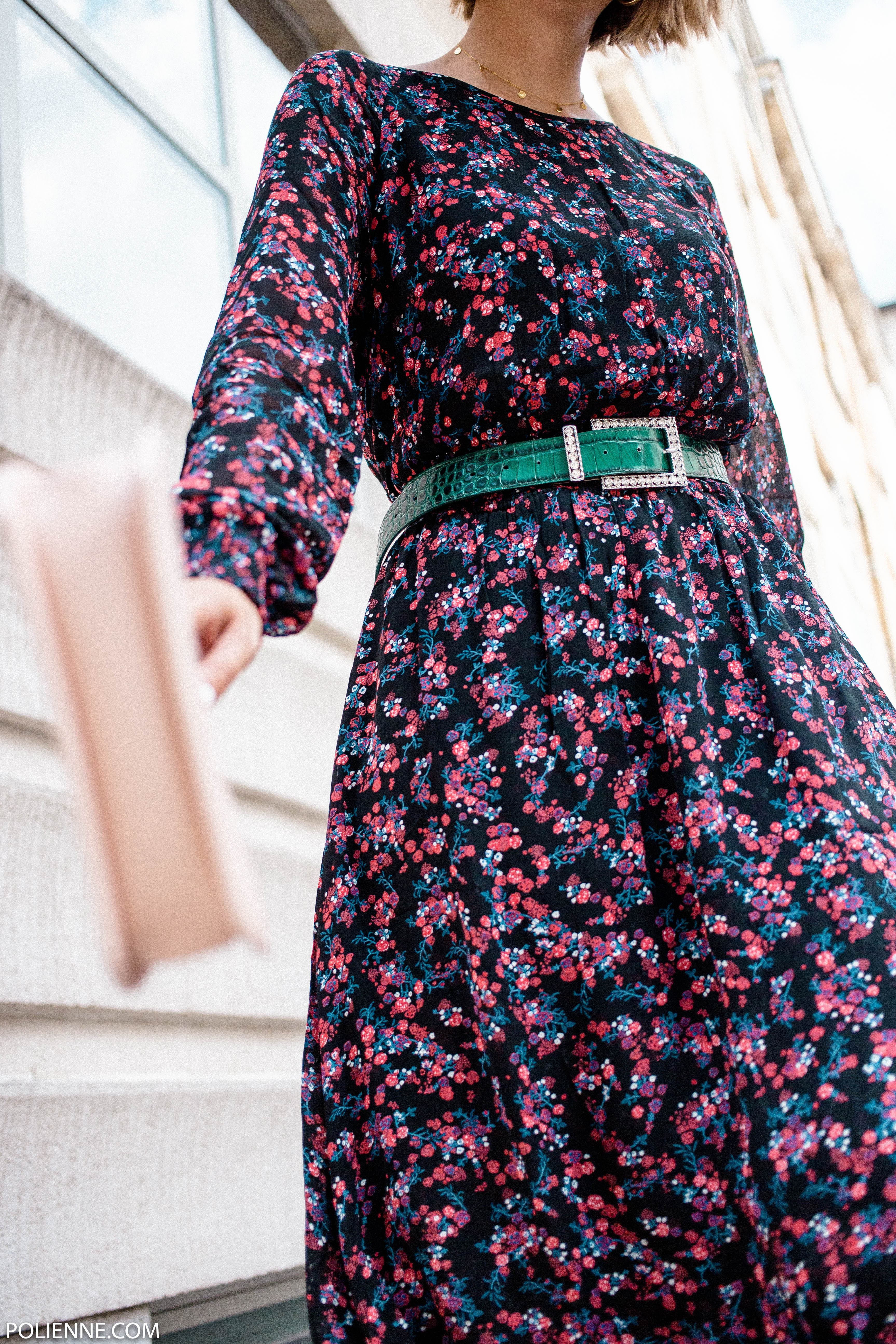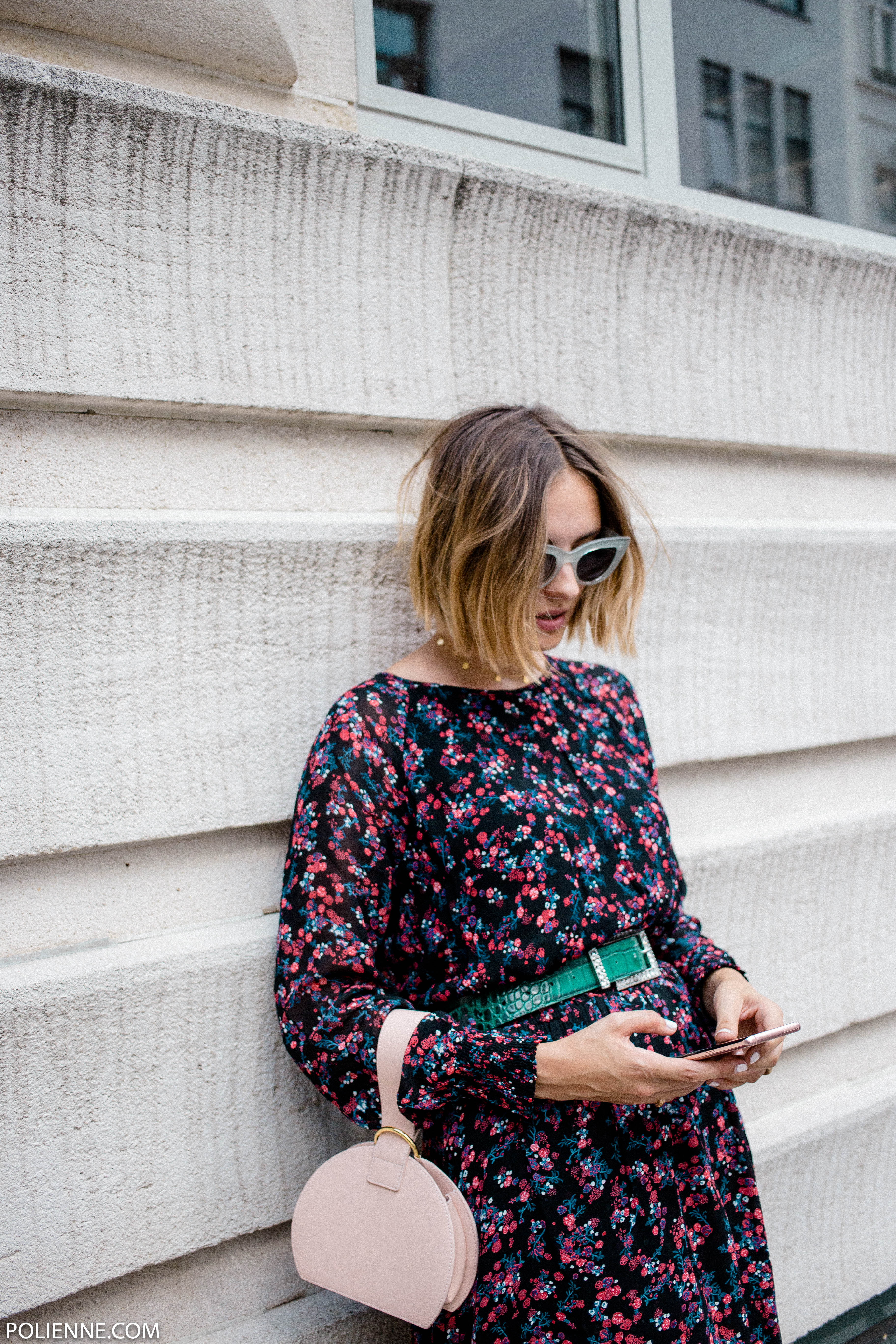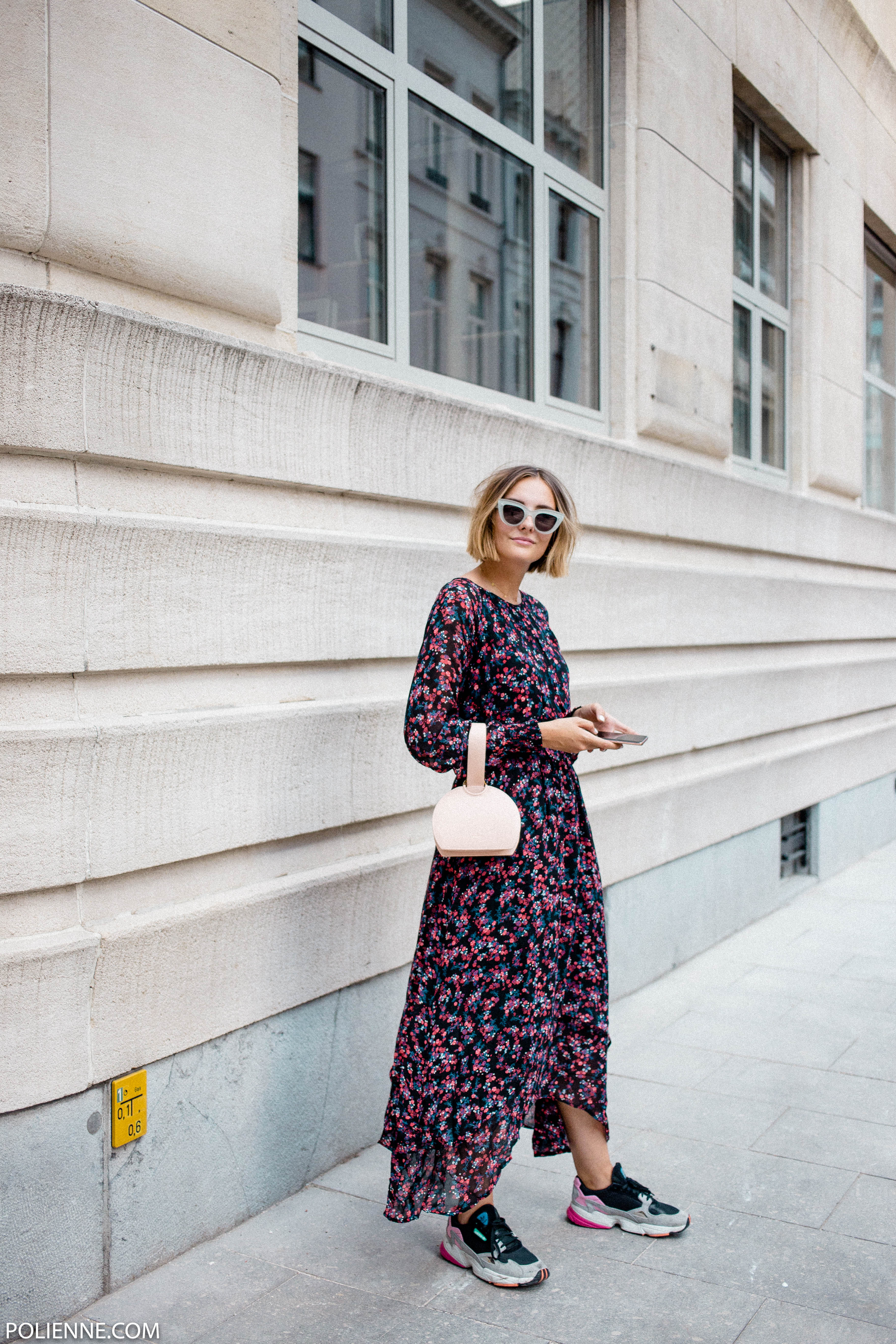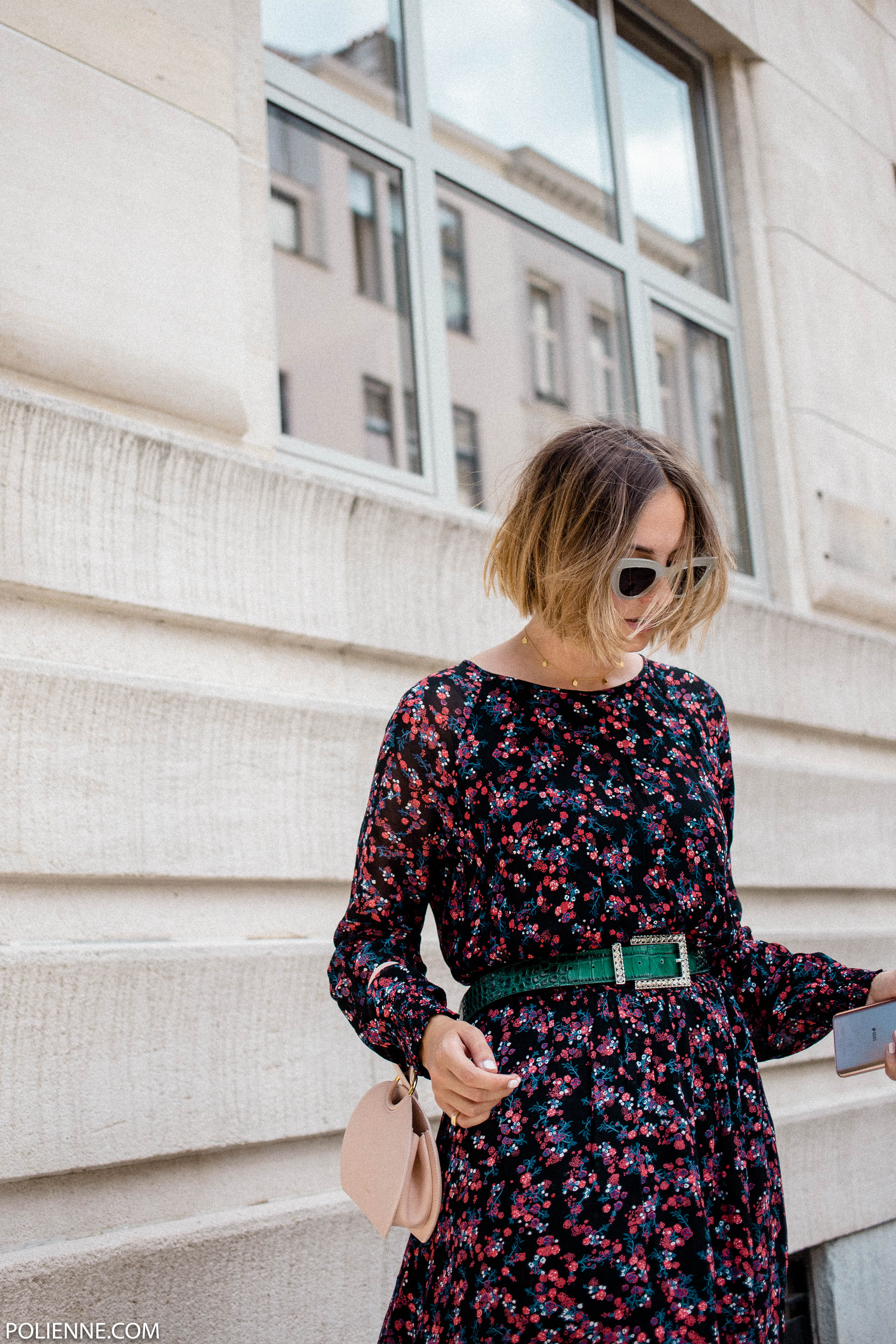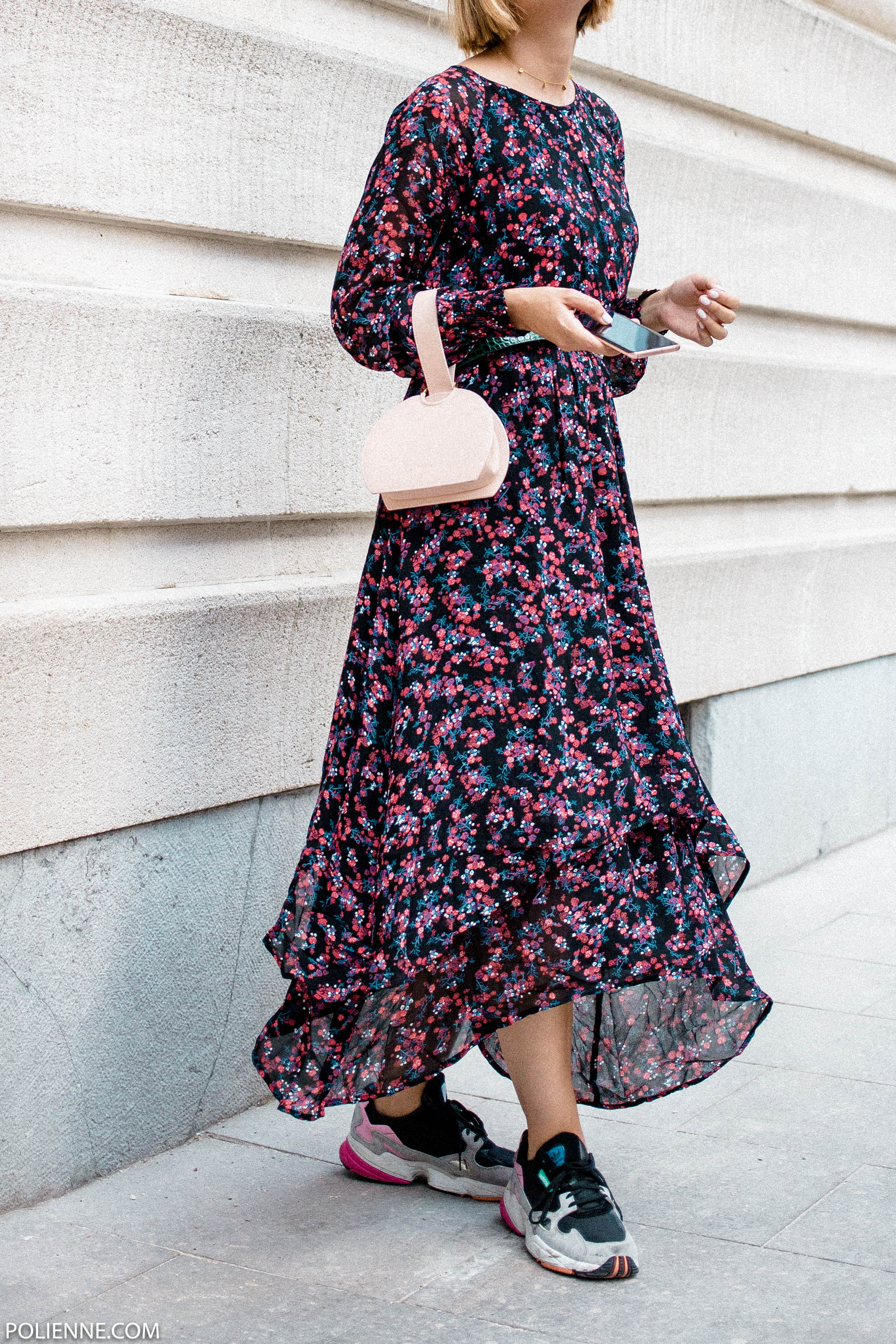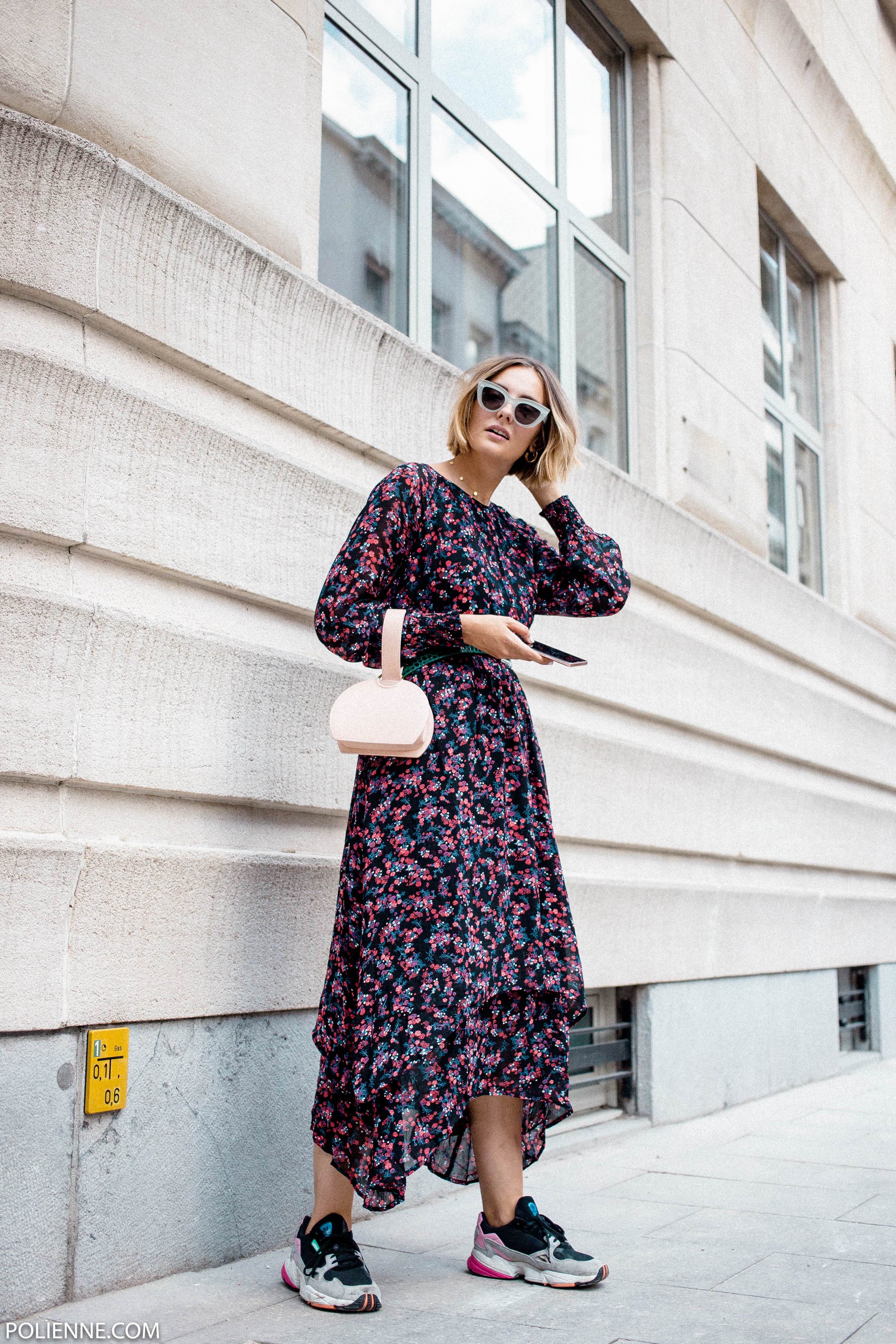 VILA (gifted) floral dress, & OTHER STORIES (sale) snake & glitter belt, POLENE (gifted) handbag, SKINNY DIP sunglasses, ADIDAS (gifted) sneakers, DIAMANTI PER TUTTI necklace
Photos by Lisa M.
Let me know what you think of the look! Would you wear your floral dress like this?