Whoooops, excuse me being MIA for a few days! I had planned a couple of blogposts to update you guys, but since we faced some pretty bad wifi connections on our camper trip, they haven't made it to the web yet.
Let me first of all tell you about the current situation: we're back home from holidays and I'm NOT FEELING IT. Our Denmark road trip was one of the nicest getaways that I've had in my entire life, and we could EASILY have driven around the country in our camper for at least a few more weeks. Both of us got pretty hooked on the Cruising Your House Around concept (aka, a camper) that allows you to both chill out on deserted spots in the woods and explore different cities around the country.
One of the cities we visited was Copenhagen, well-known sanctuary of all people beautiful, trendy and hipster. You guys gave me a massive amount of tips on CPH, and I will definitely share my own city guide with you soon!
Let's talk clothes first. These kind of city trips of course allow for very different looks than the ones you'd pack for a weekend to the country side. This stunning skirt was the number one piece I had in mind to take with me when we were planning our Copenhagen getaway! I tried to keep an effortless Scandi vibe (how the F do these people look so effortlessly stylish?) while still keeping  comfort in mind. Yes, Denmark is cold 🙂
Let me know what you think of the look!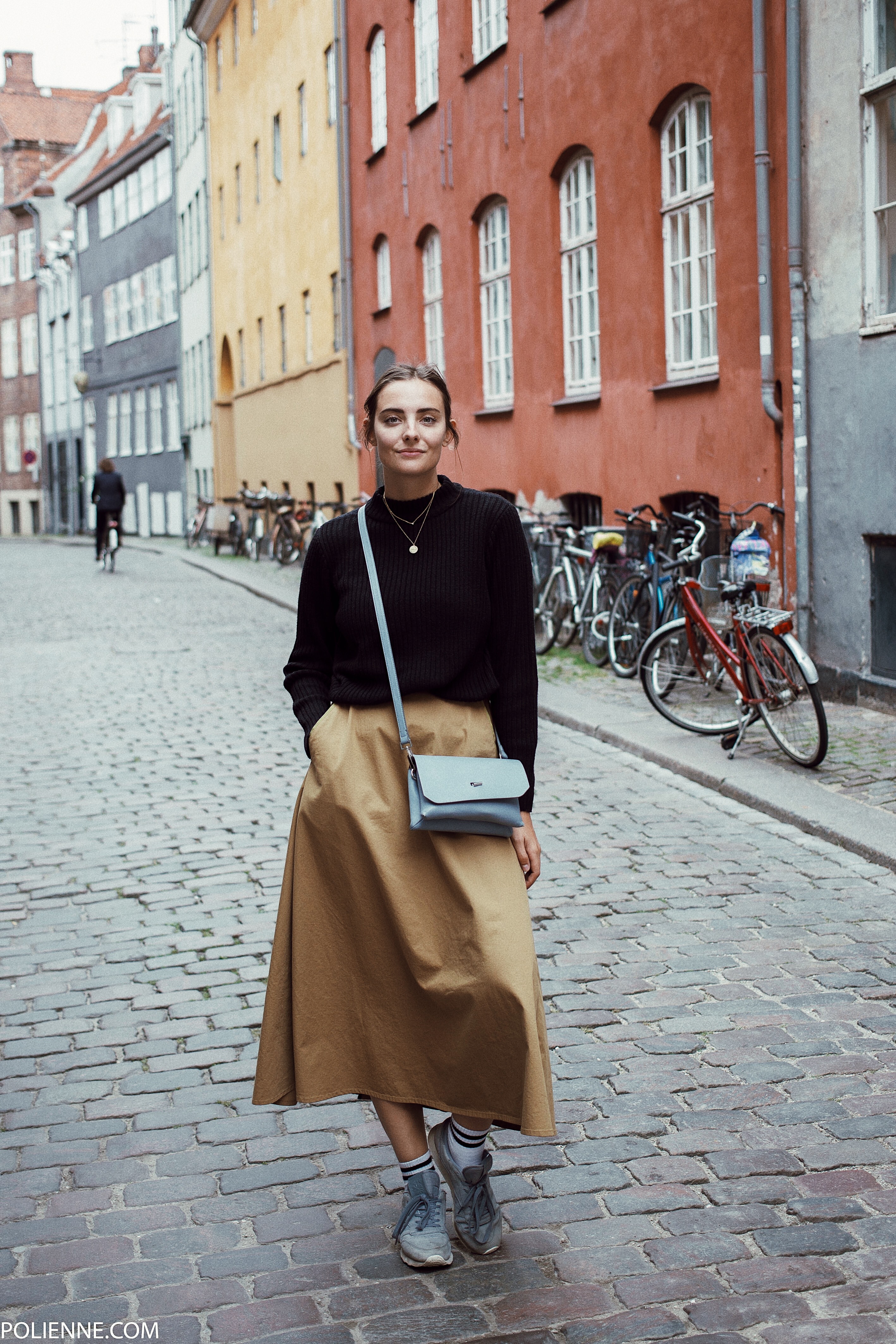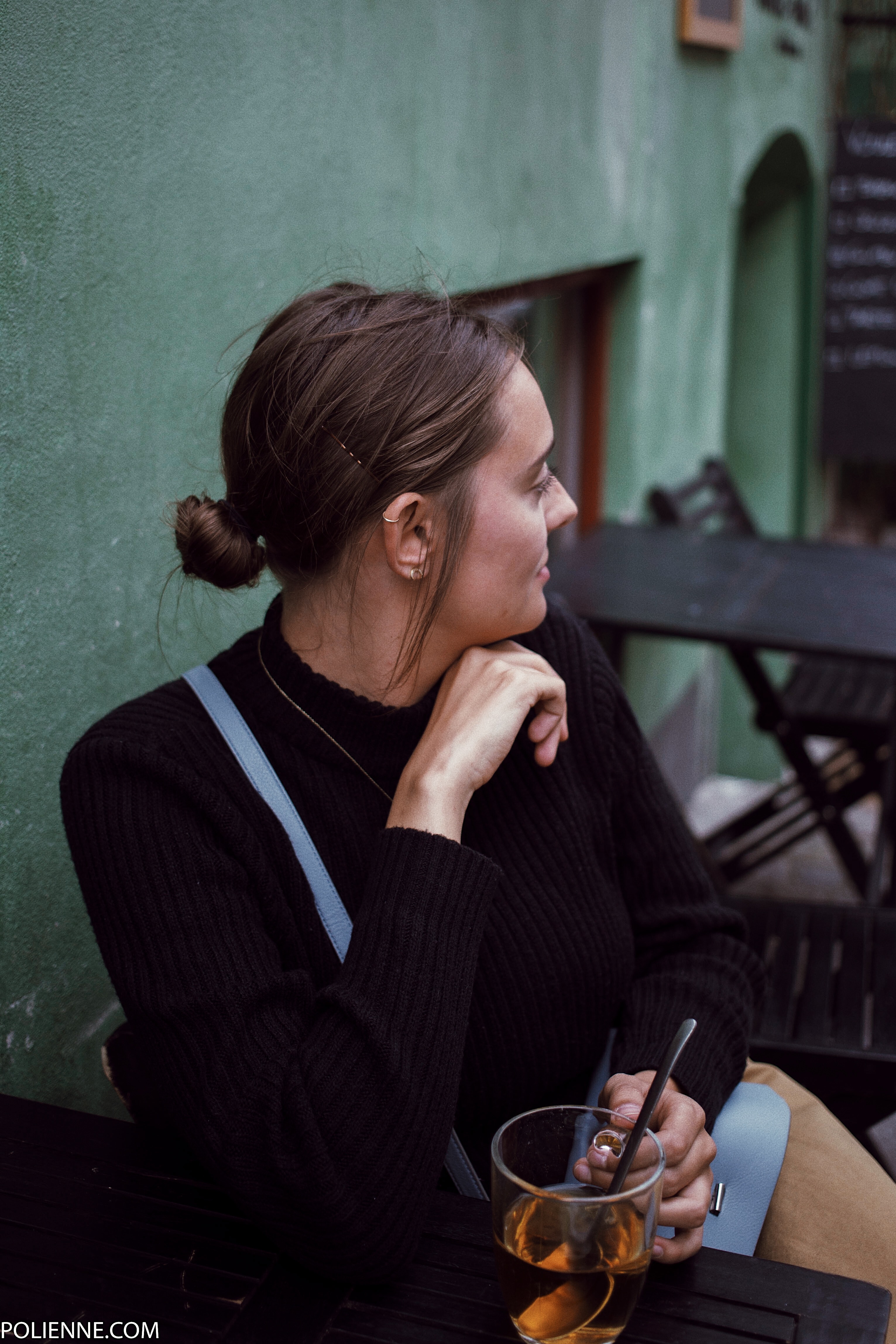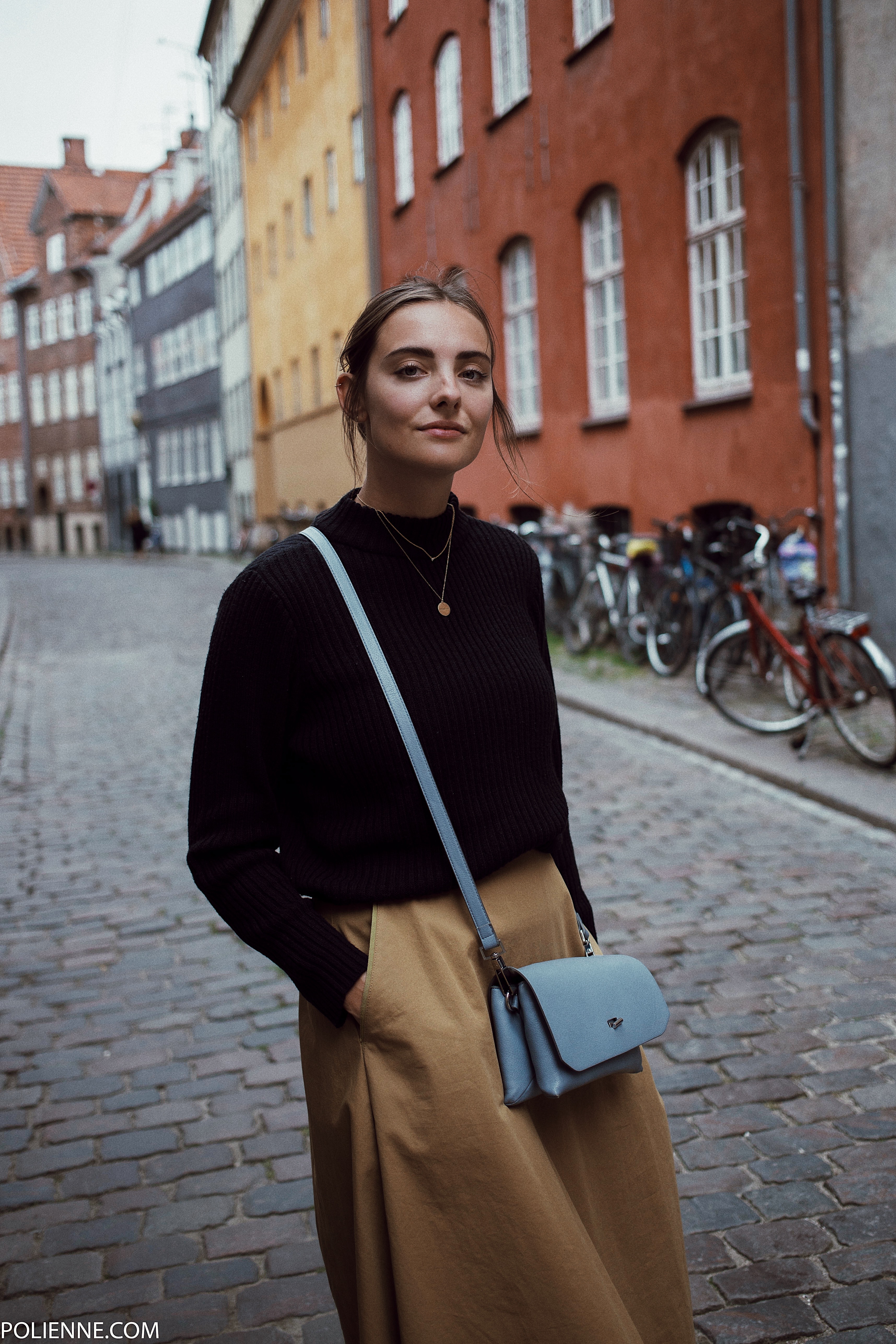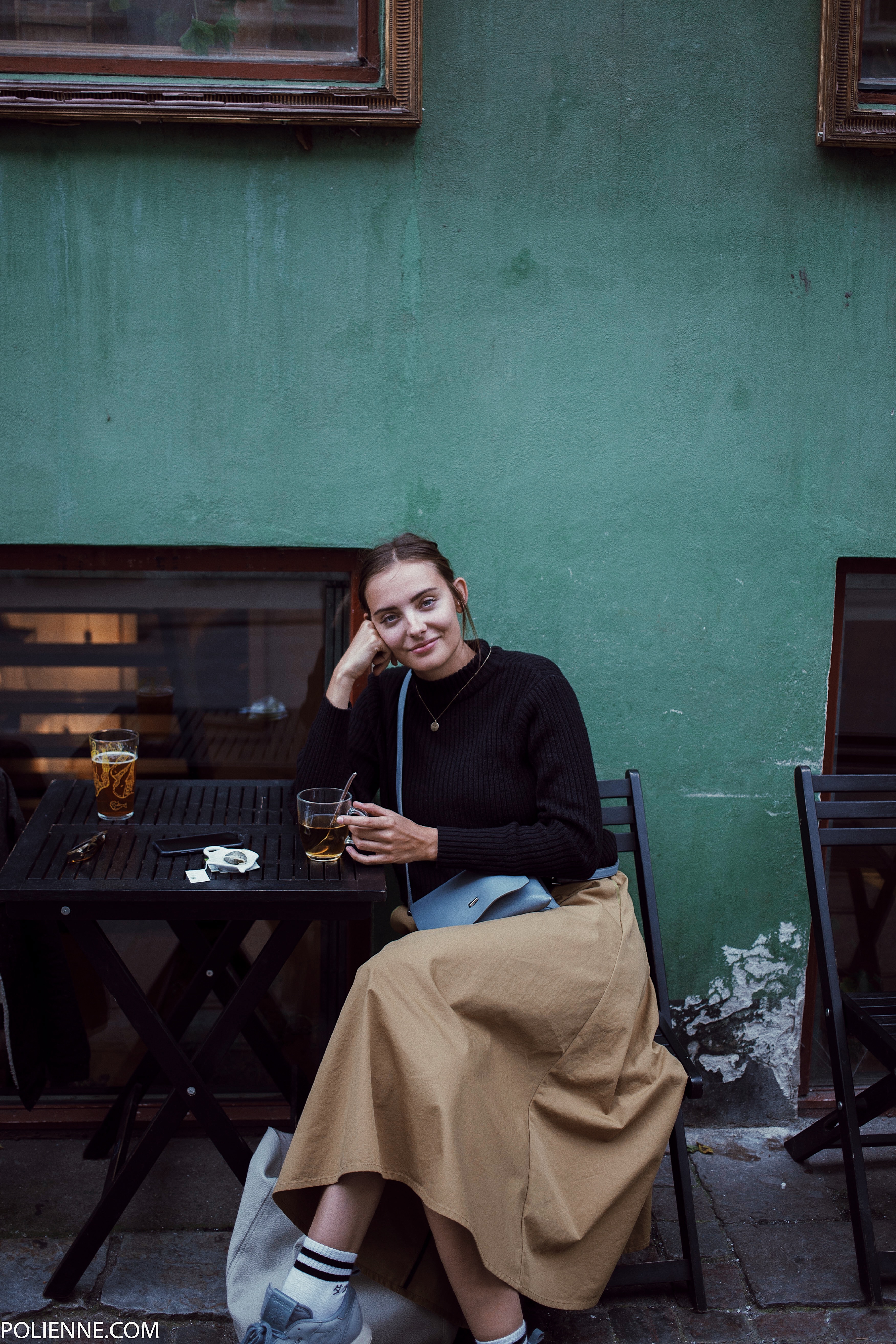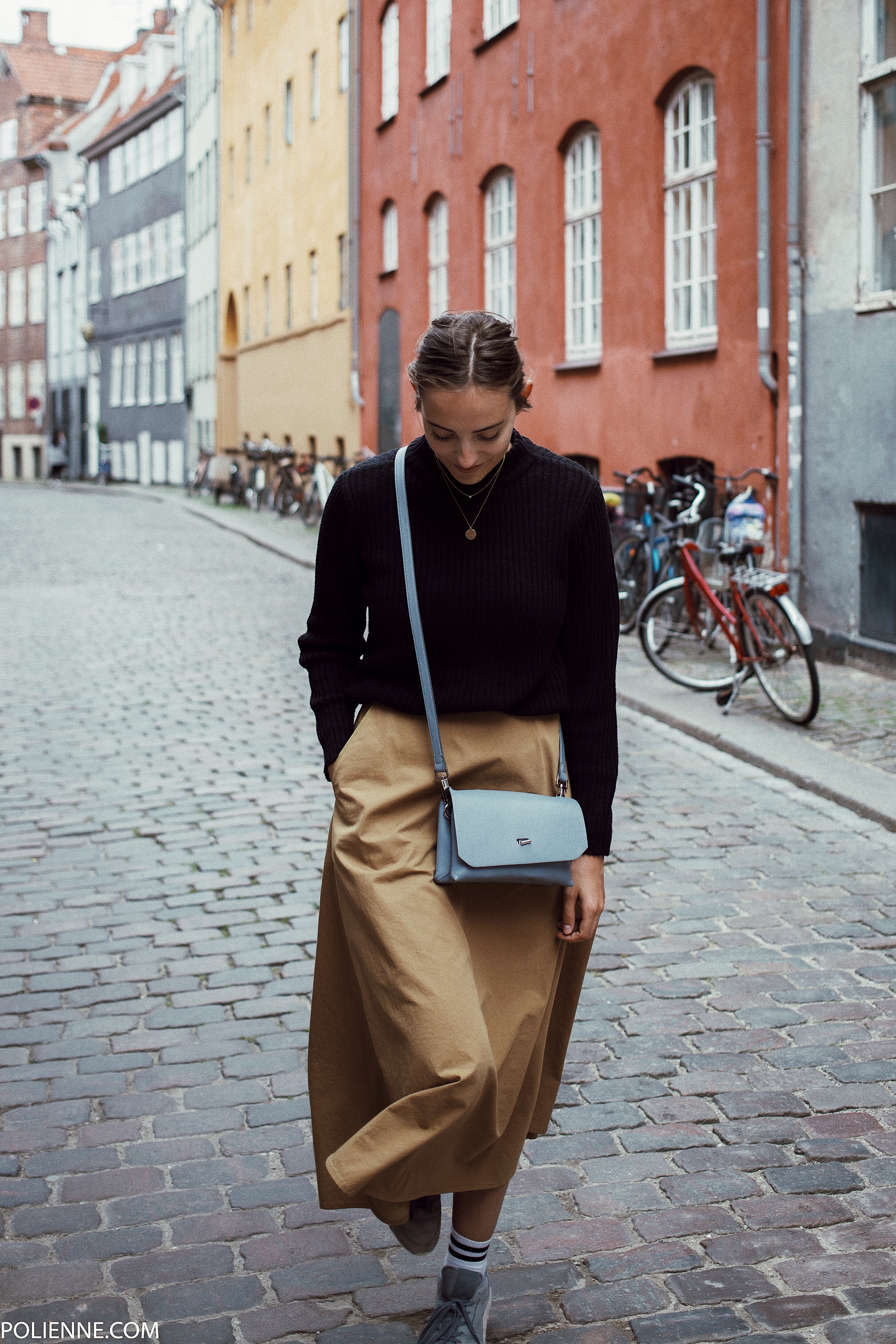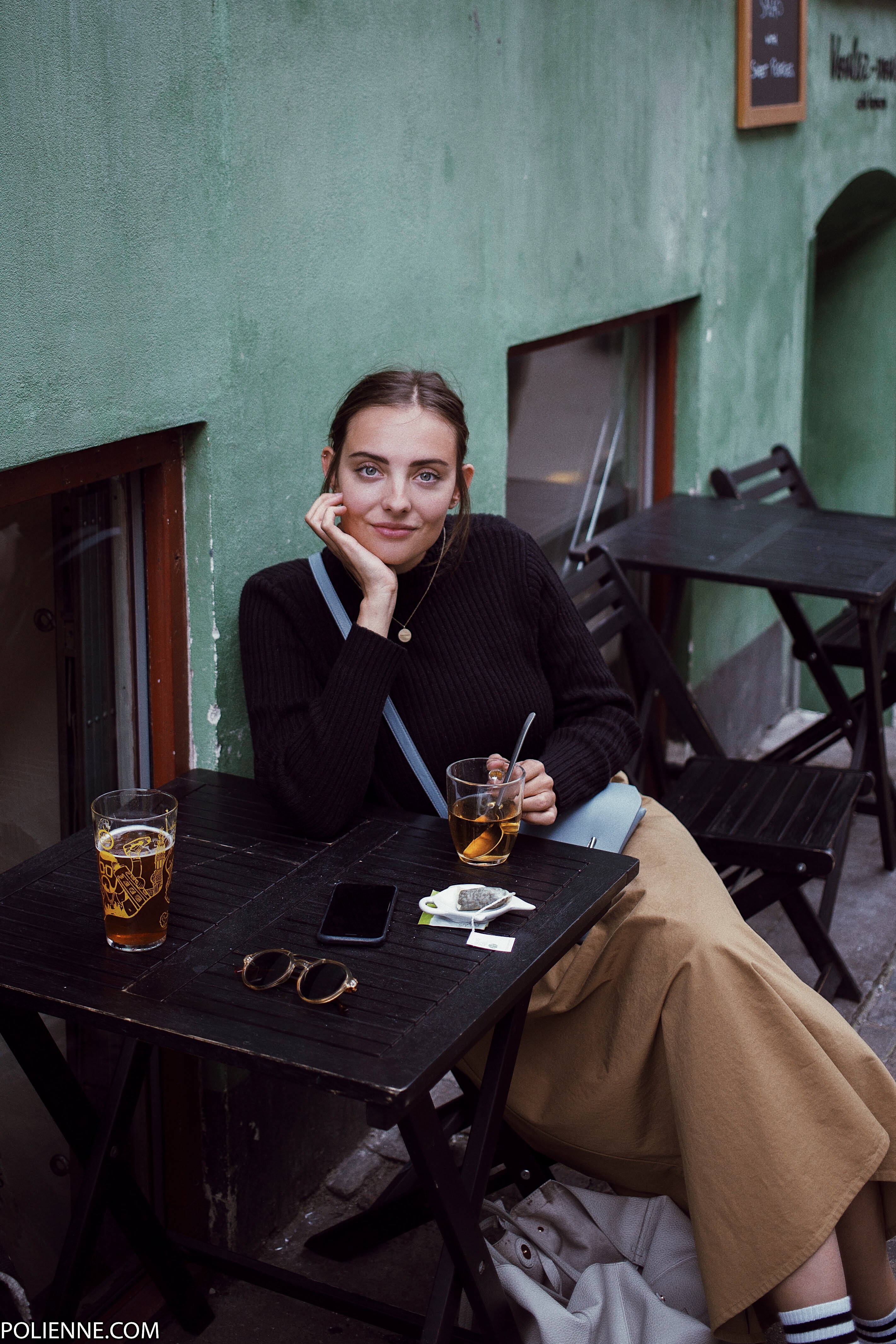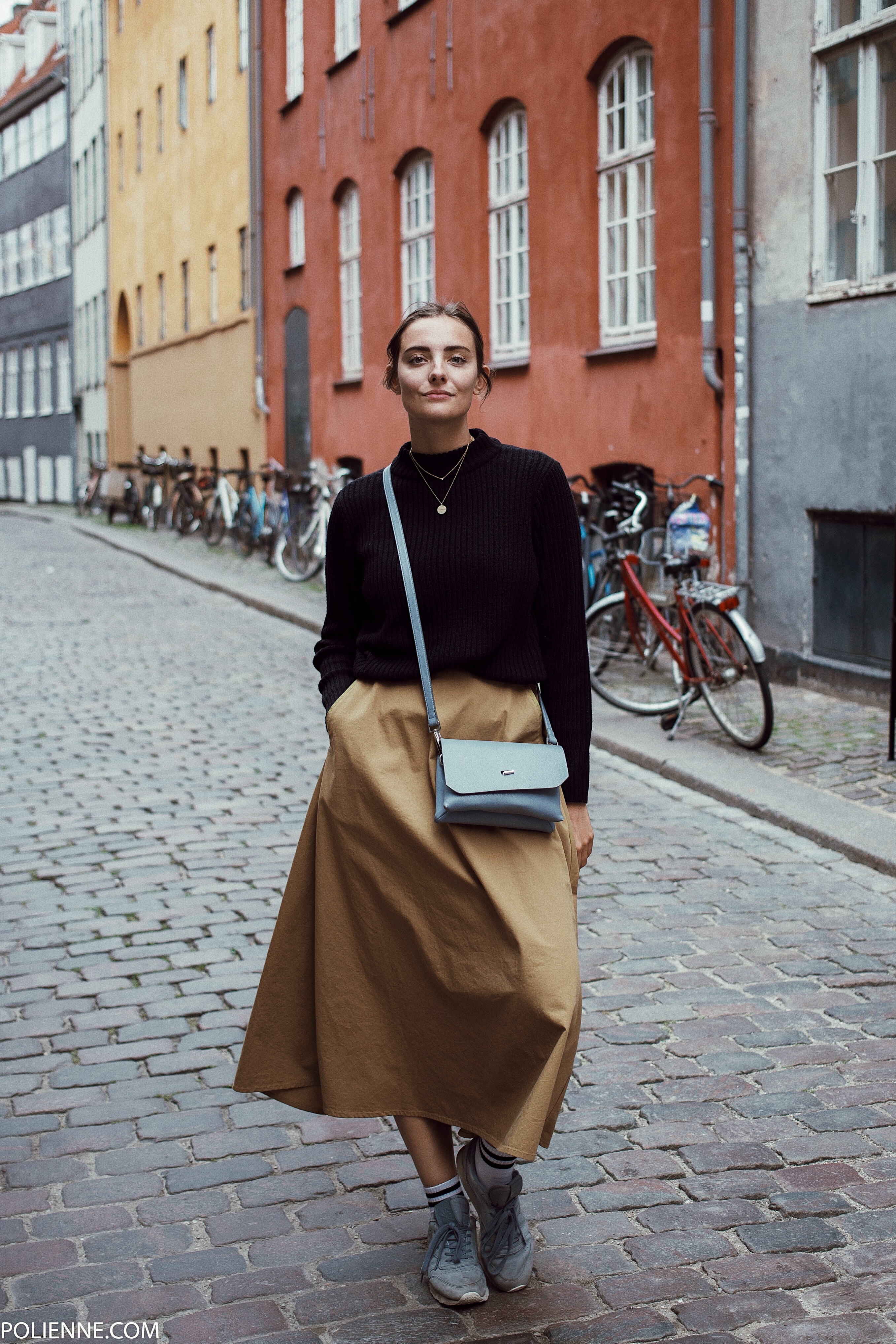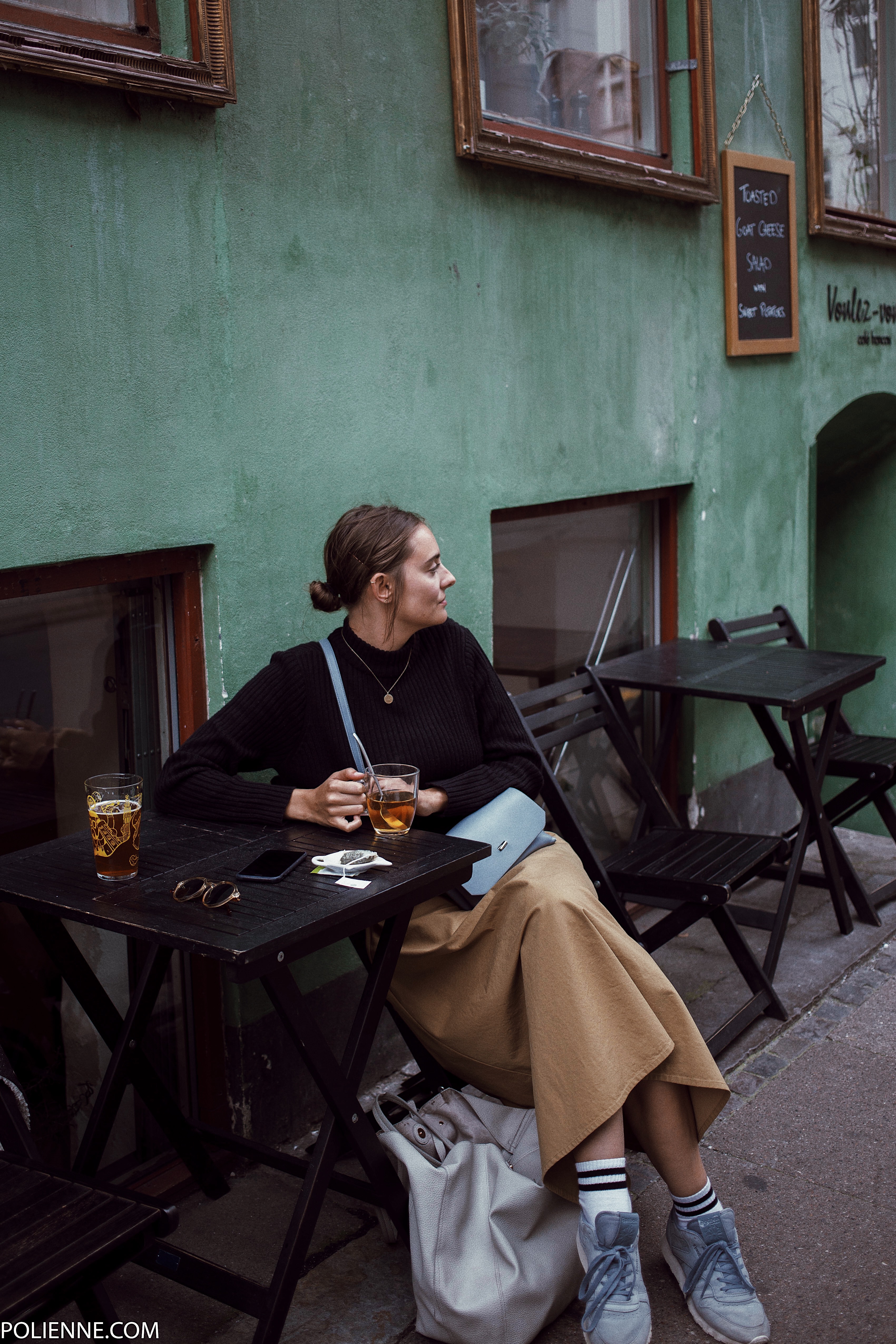 H&M knit (old), SPREZZATURA c/o camel skirt (SS17), TOPSHOP blue purse (old), REEBOK sneakers, JUKSEREI & I.Ma.Gi.N. c/o necklaces, PULL & BEAR socks
Oh, and are you planning your own city trip soon but you're not sure what to pack yet? I've created a guide with 10 city trip essentials that you can team up endlessly! Enjoy 🙂