Having just returned from a mini-trip to the seaside, I'm feeling all blue again. Not only would I rather have stayed for the entire month, I've also returned with a wardrobe filled with blue pieces. For some reason I just keep going back to that ultimate classic combo of white, navy and stripes. However, to avoid looking like your stylish grandma, I like to spice things up a bit by adding an extra print or going a little crazy on the volume department.
You can imagine that this oversized shirt dress by AMATØR has been on my radar from the moment I saw it appearing online, and during sale I finally got my hands on it! For its first flaunt I decided to bring it to the seaside this week. And then, while shopping yesterday afternoon, I bumped into these fab navy trousers with tiny polkadot print. The ultimate combo! This look is work-proof, dinner-proof and definitely holiday-blues-proof.
Let me know what you think!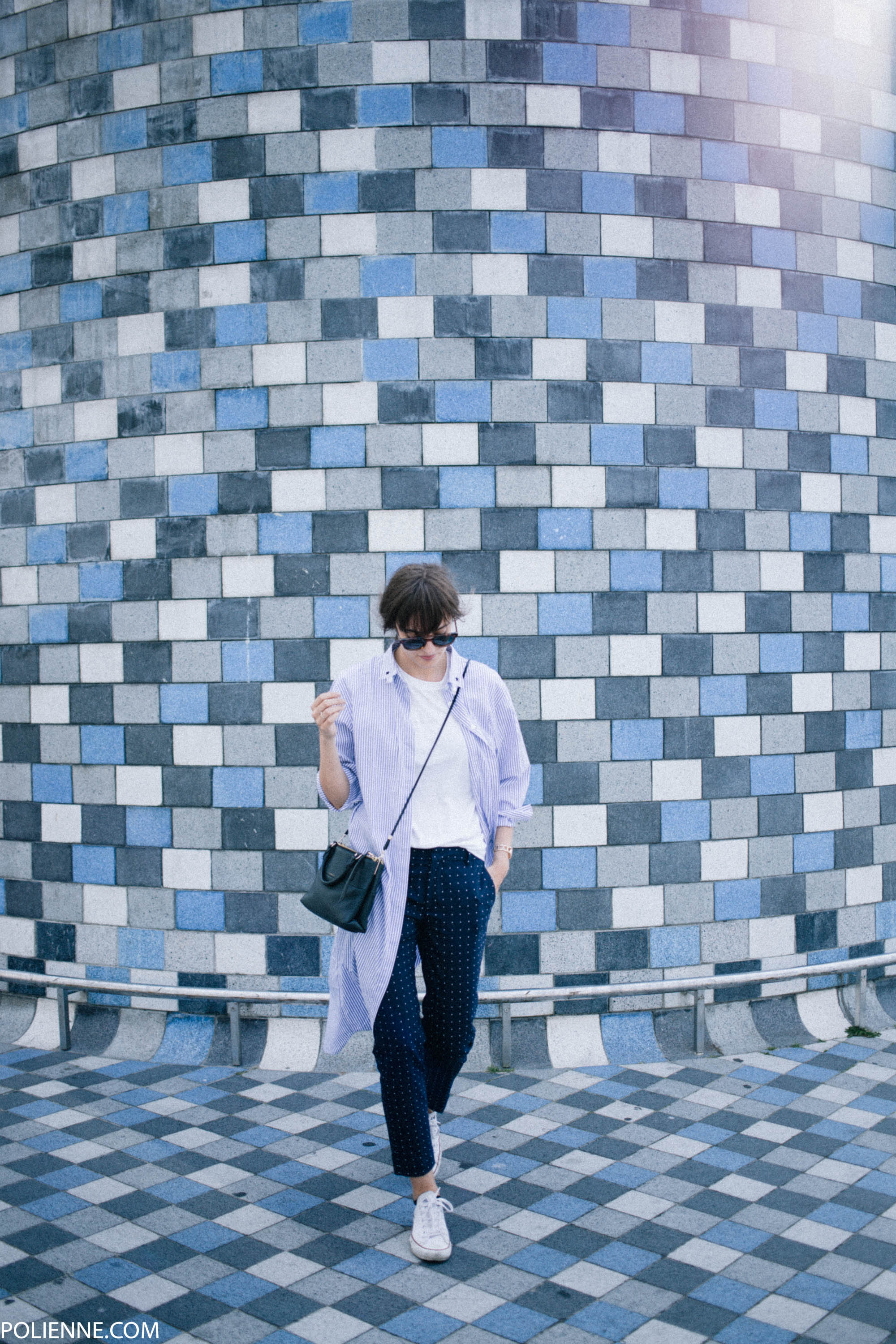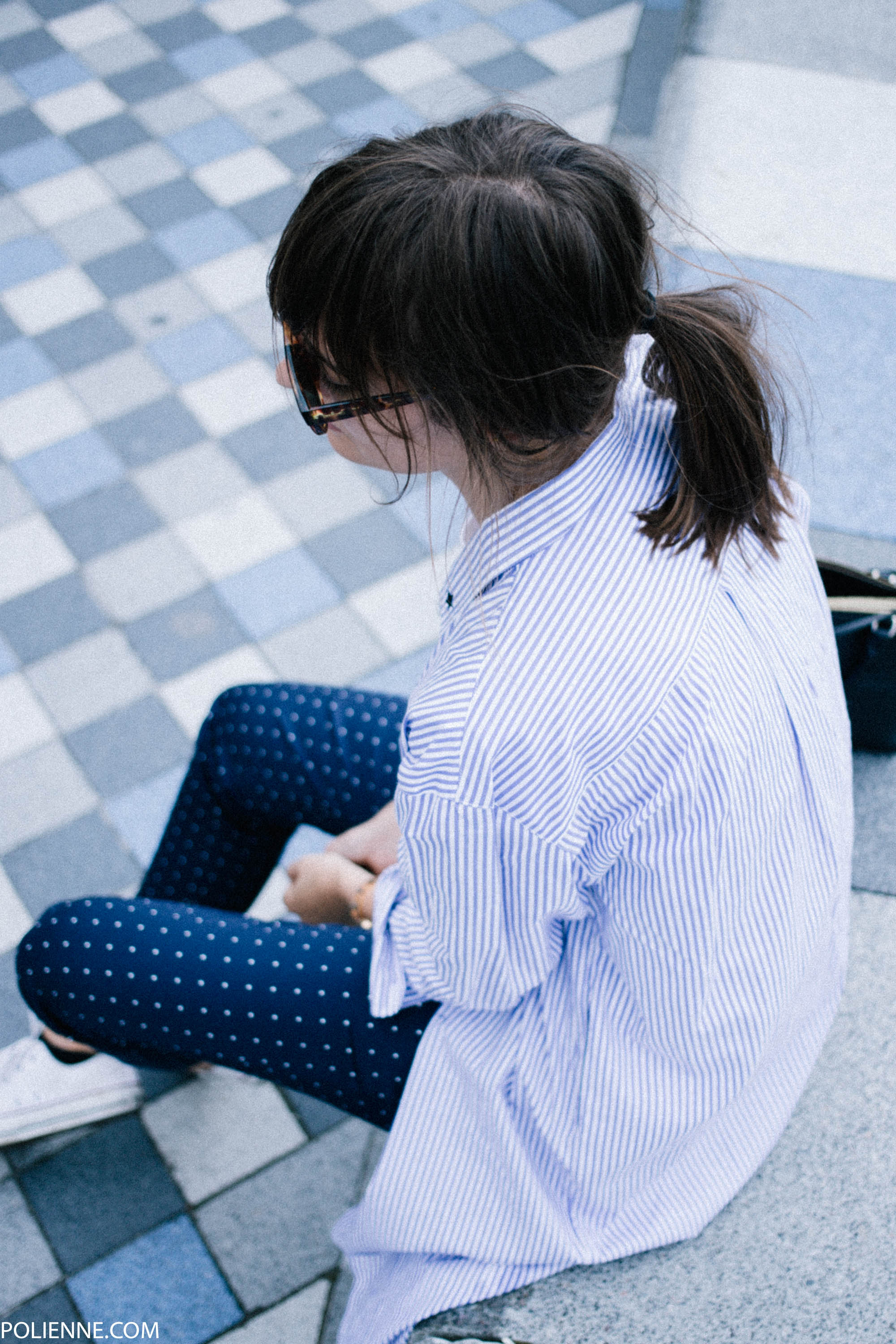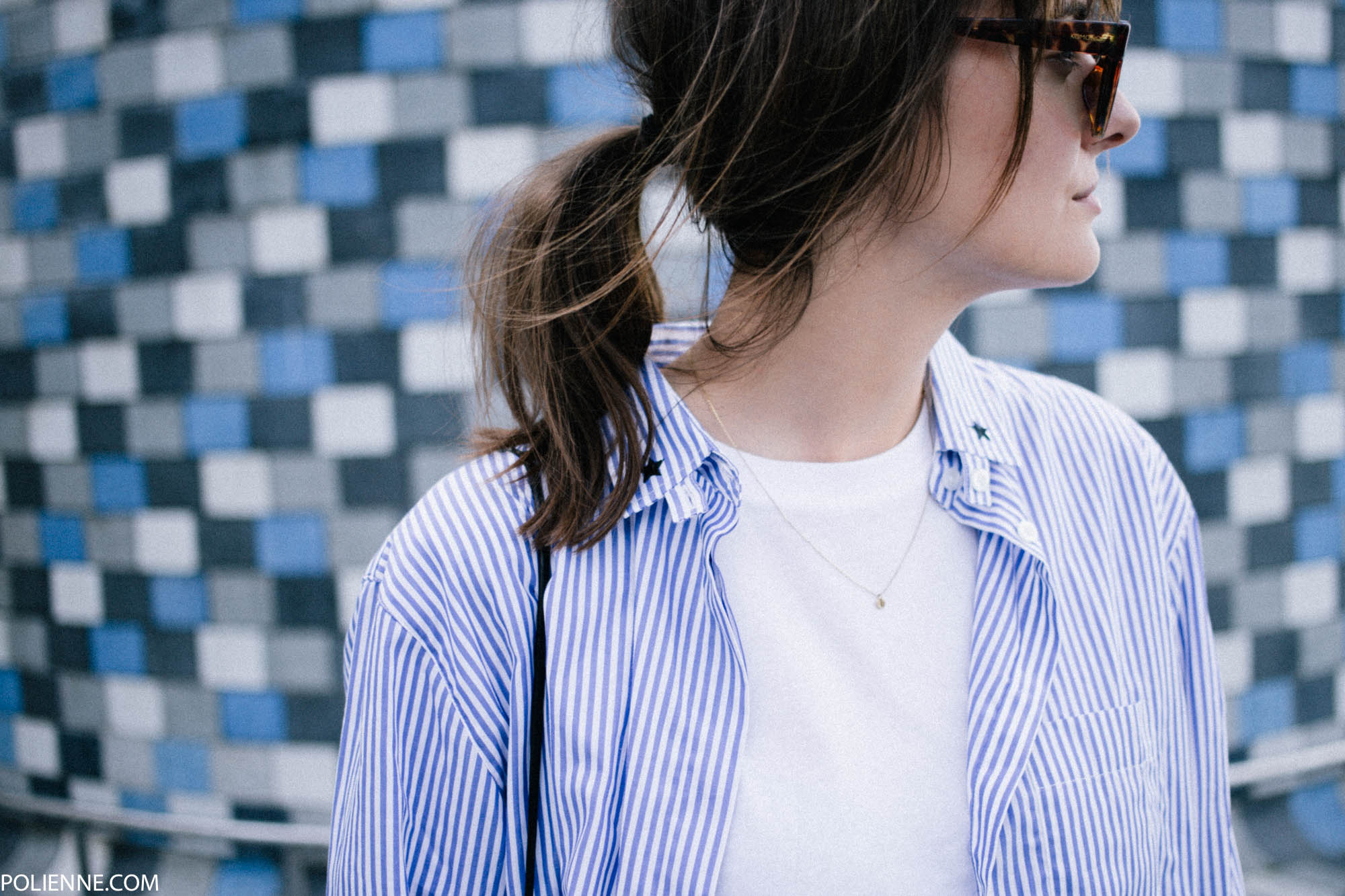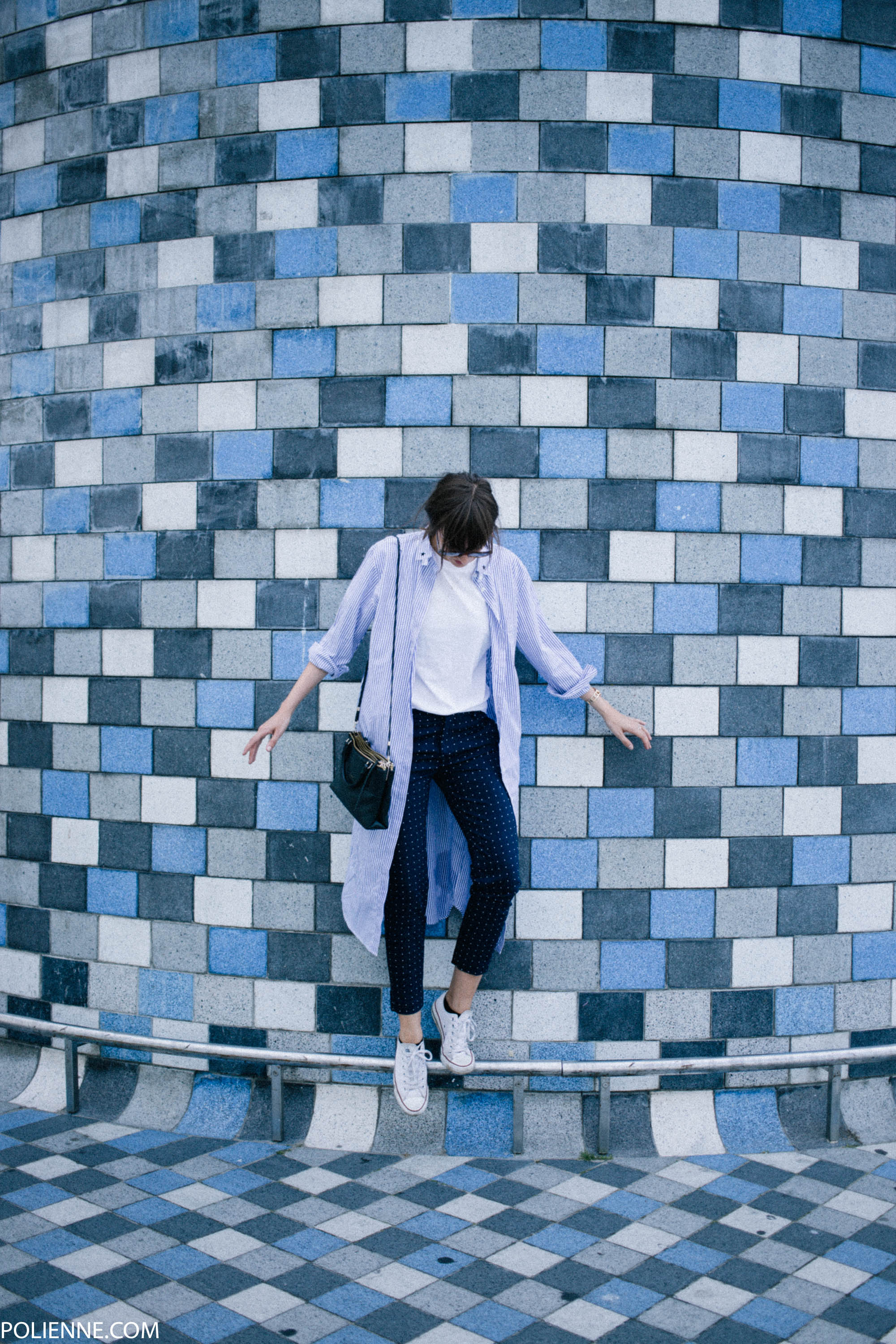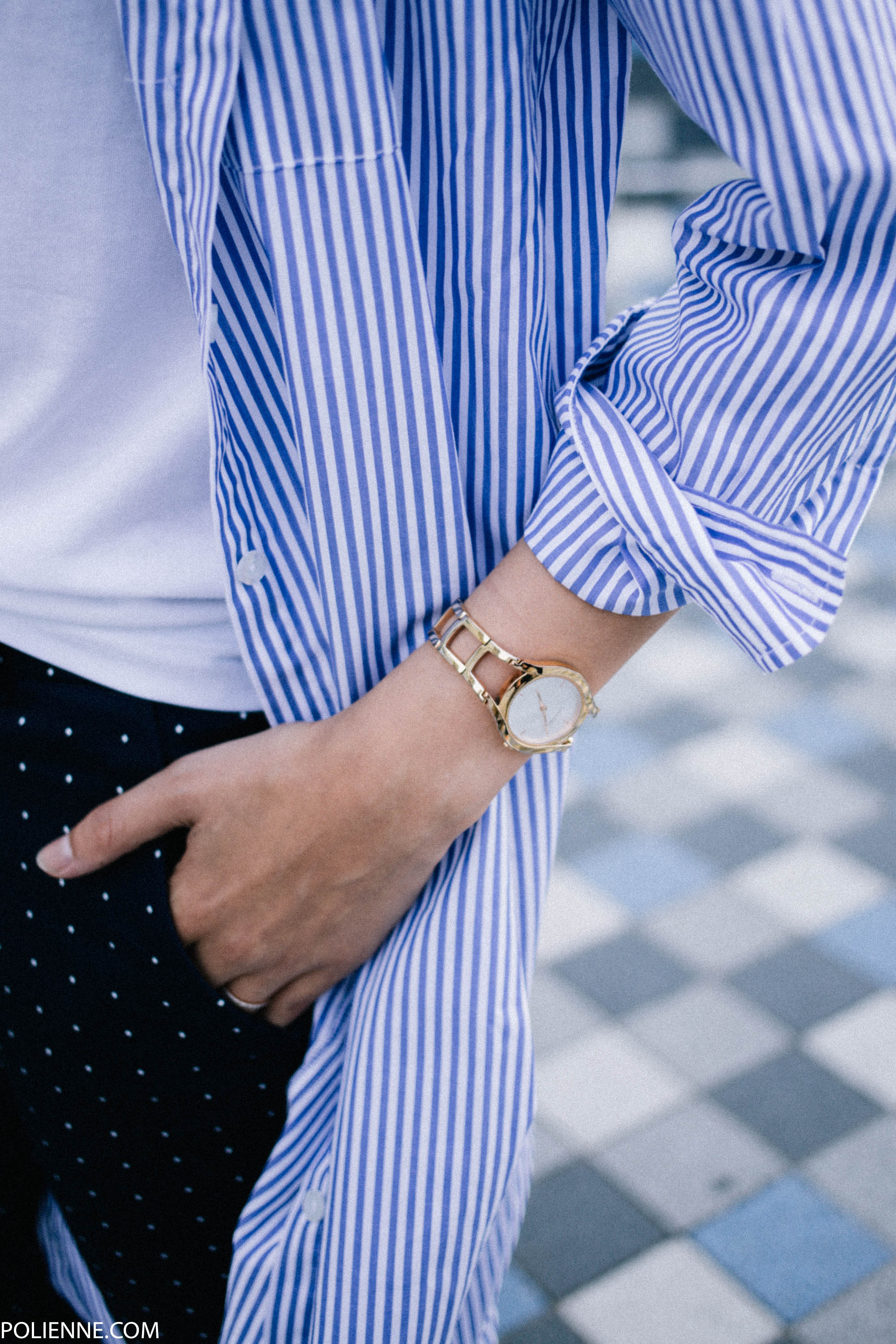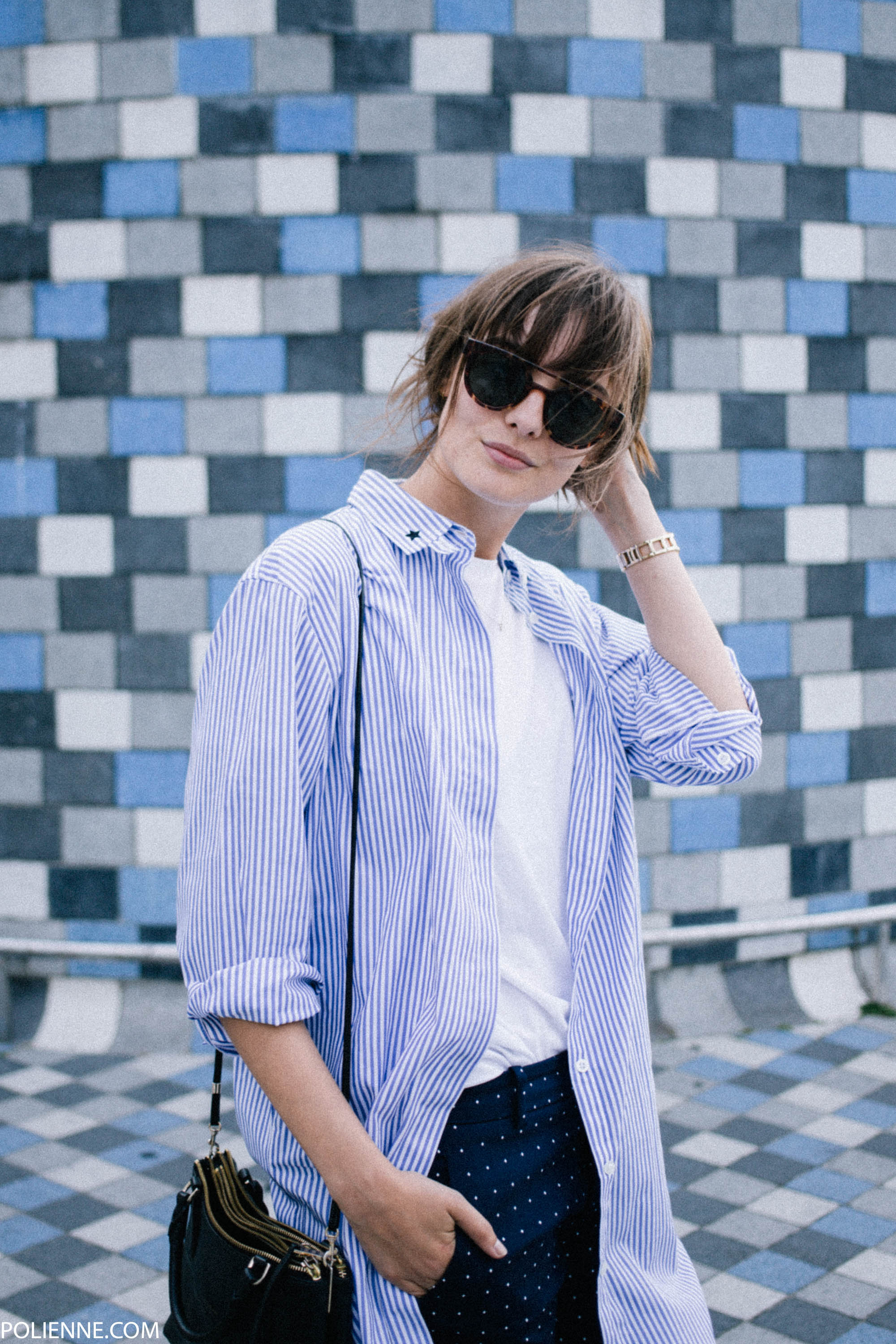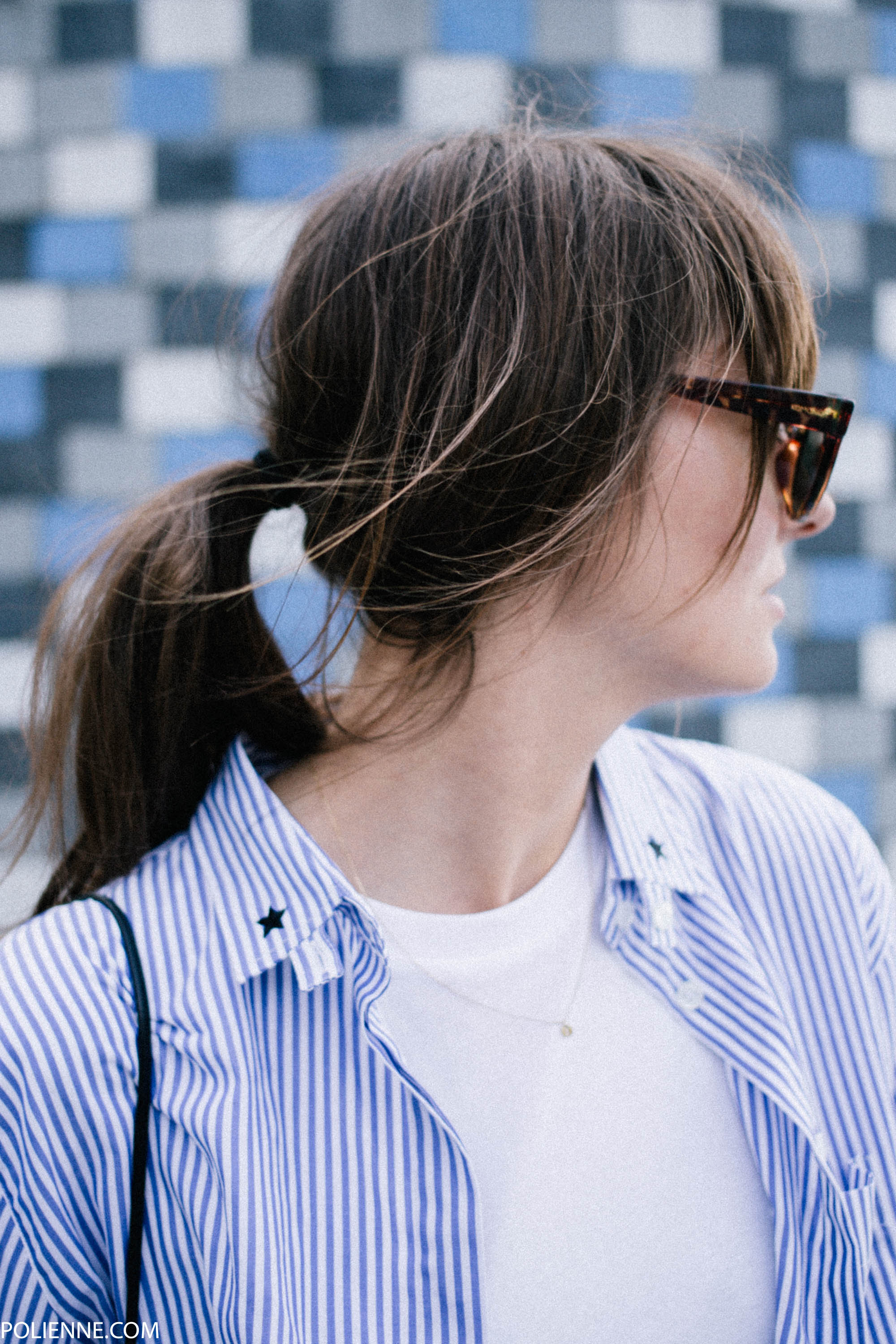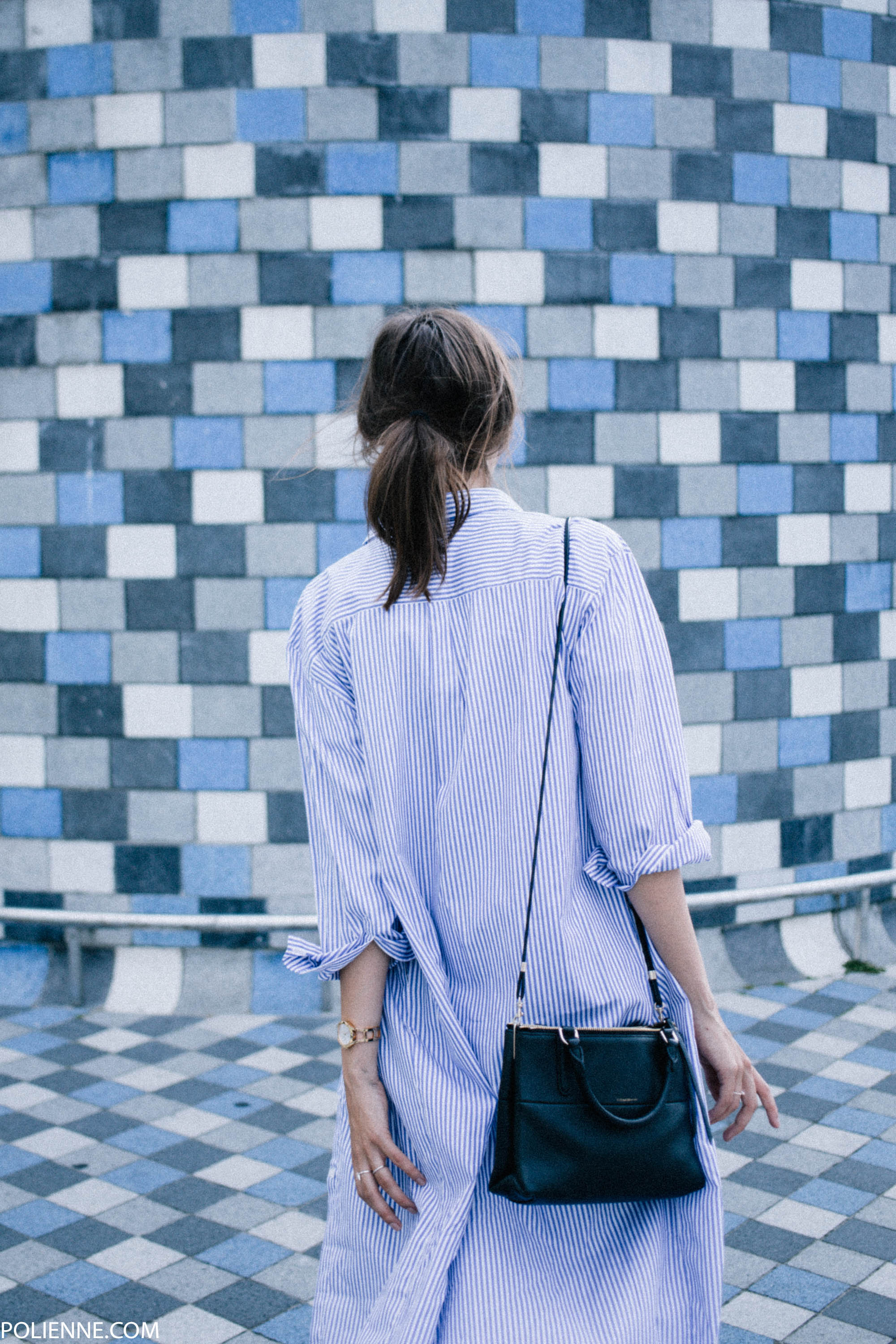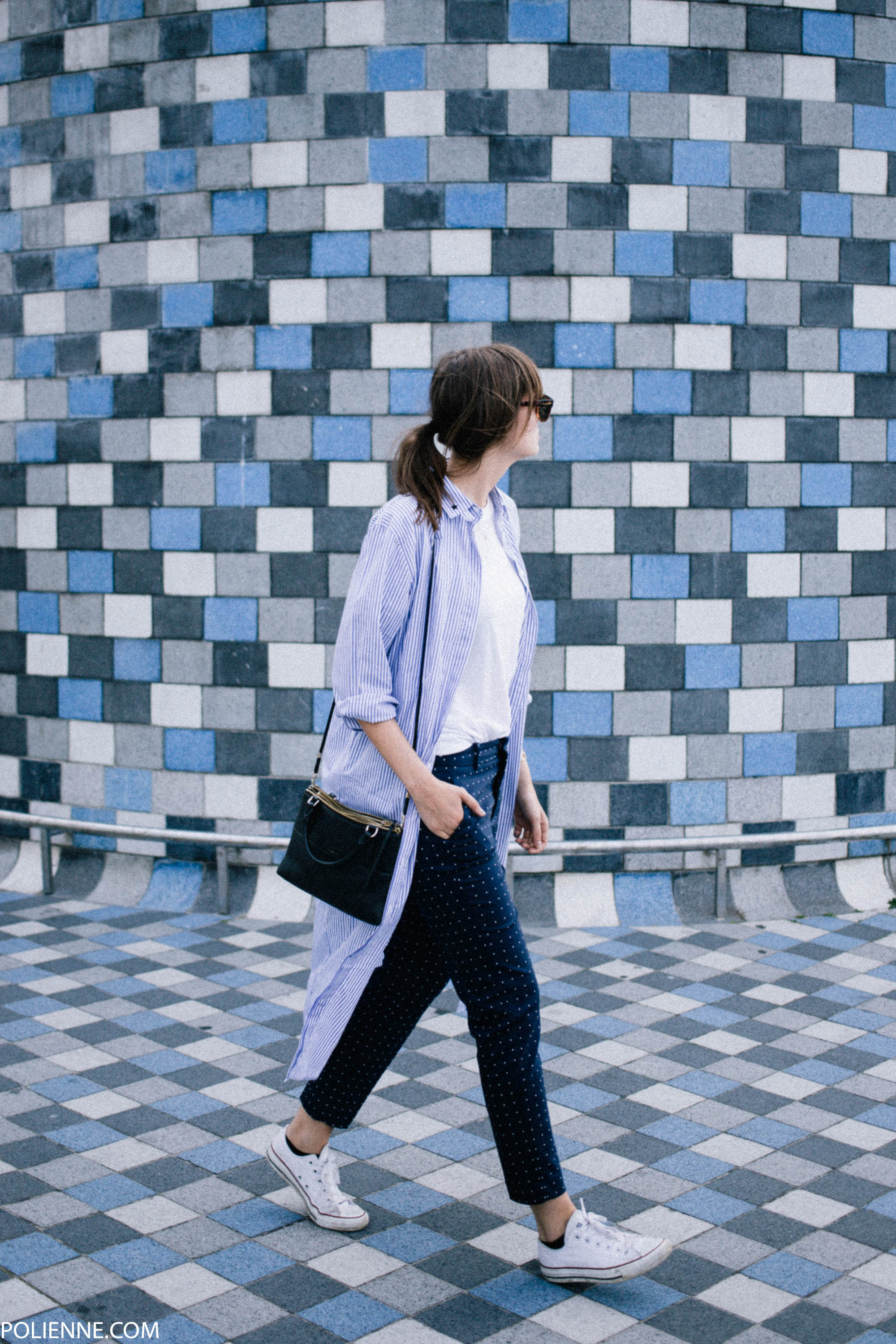 AMATØR c/o shirt dress (now on sale!), H&M tee, ZARA trousers, KOMONO sunglasses (now on sale!), COACH bag, CALVIN KLEIN c/o watch
Photos by Lisa M.