The comments on my last Saint Martin posts showed me that you guys aren't tired of the subject just yet! That's great news, because I still have so much to share about my Caribbean journey. Now that you've learned a bit about the island and that you have seen some beach outfits, I think it's time to tell you about my experience on becoming a real island girl.
Although I am a true city girl, the island life won over my heart in just a few days. These are 5 activities that really contributed to my new love for the island life.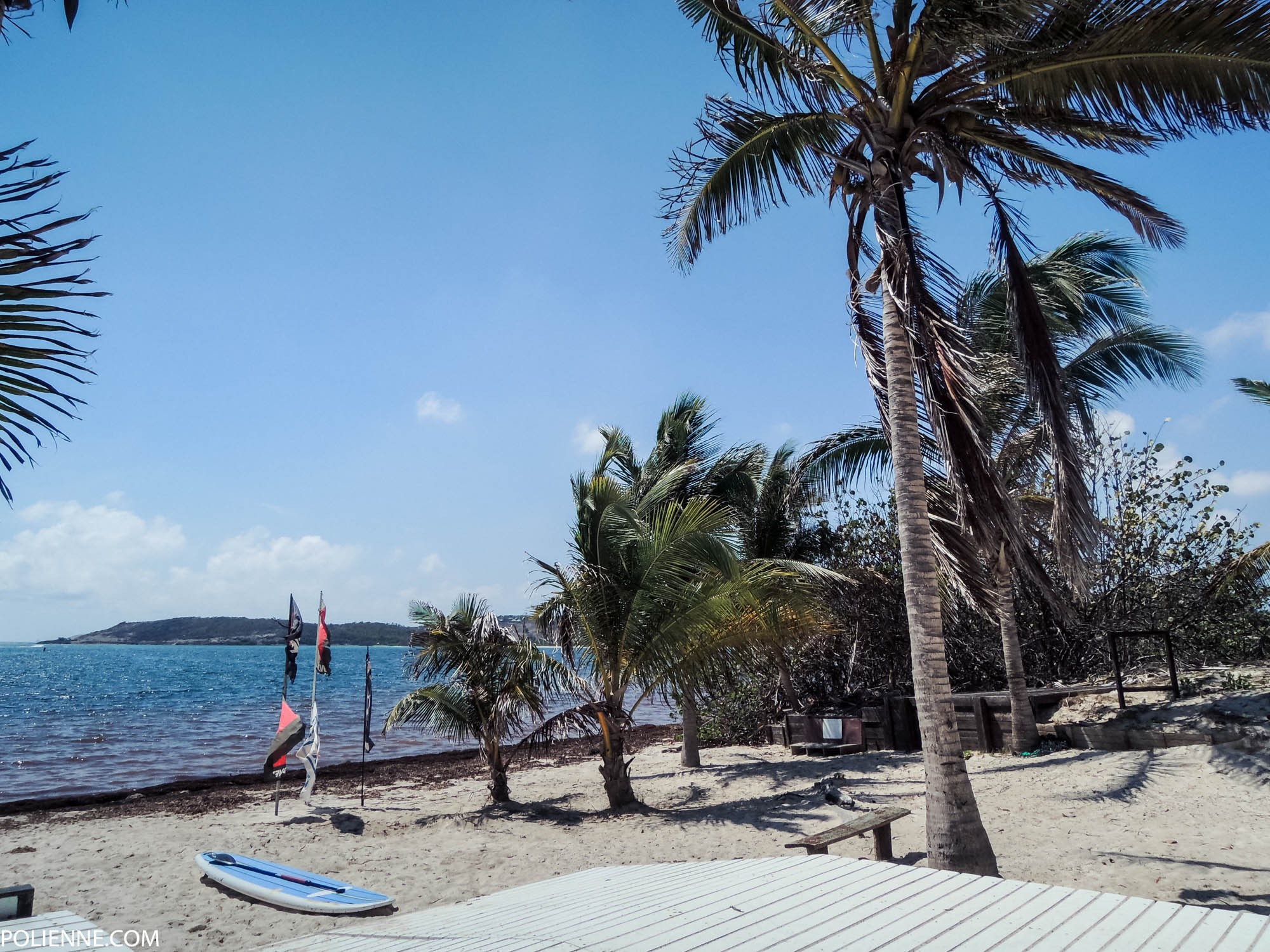 Take surf classes
Never had I thought that I would peddle a surfboard with a racing heart, 10kg salt in my eyes and a big smile on my face. The thing is, I am afraid of the sea. Or what's inside the sea, to be precise. Weird things touching my legs and dark shark silhouettes below the surface scare the fuck out of me, which is why I often refuse to go swimming in open sea.
A bit hesitant and shaky I started peddling from the boat towards the first buoy, where Jean-Sébastien from Windy Reef was waiting for my very first surf class ever. As an ever calm and patient teacher he is always encouraging and soothing his pupils, which is probably why, against all expectations, I managed to stand up for a few seconds on my very first wave! And the aspect that I was most scared of at first – going under water after the wave – went so quick that I didn't think about it at all. Yeah! After a few waves I got more and more confident, resulting in me trying to keep a firm, flexed posture on the board (but always jumping off when I lost my focus after a few seconds).
This experience was probably one of the best ones of the entire week! Will I go surfing again? If it's in an environment that exotic and with a teacher as patient and encouraging as Jean-Sébastien… Most definitely!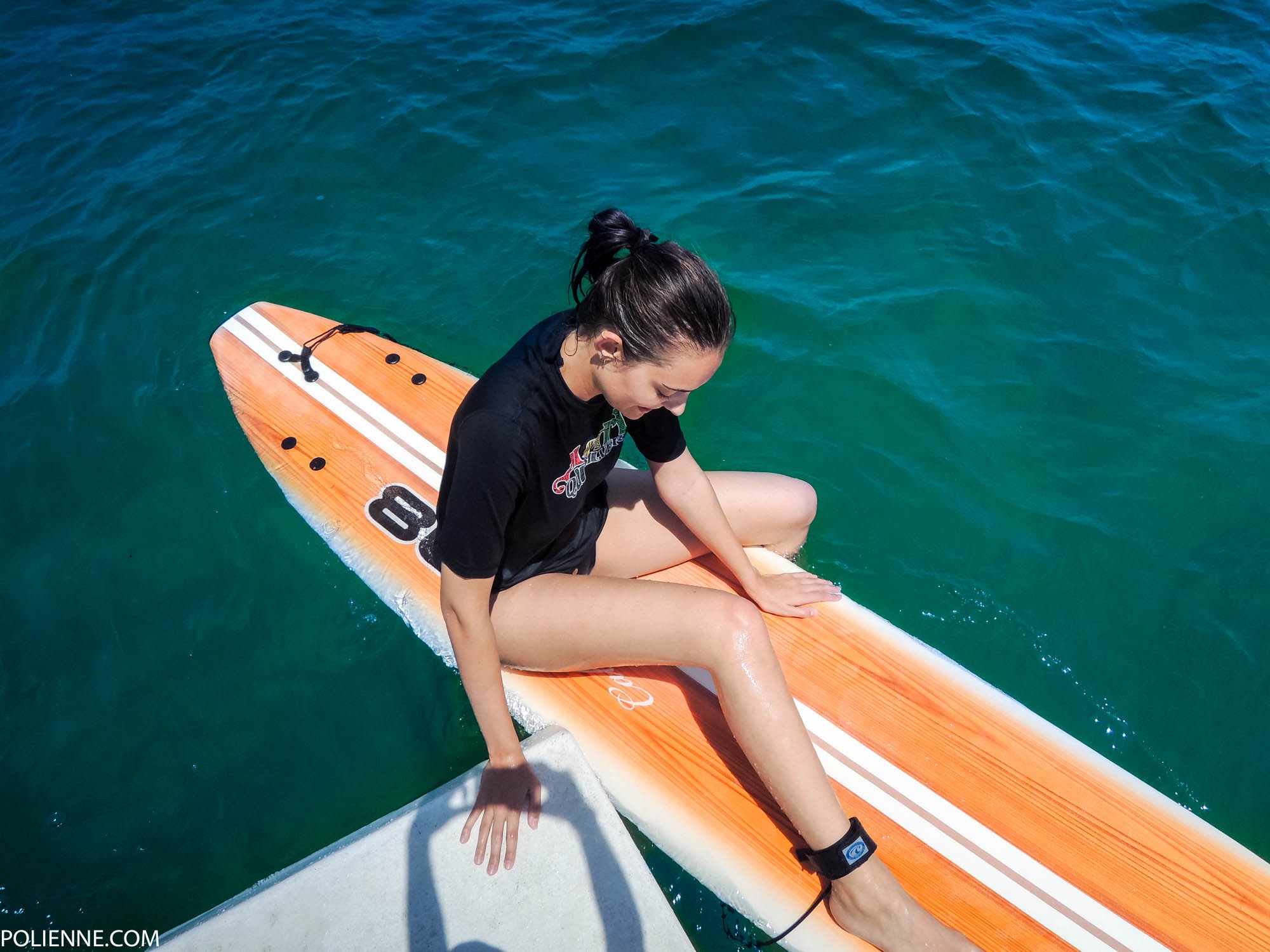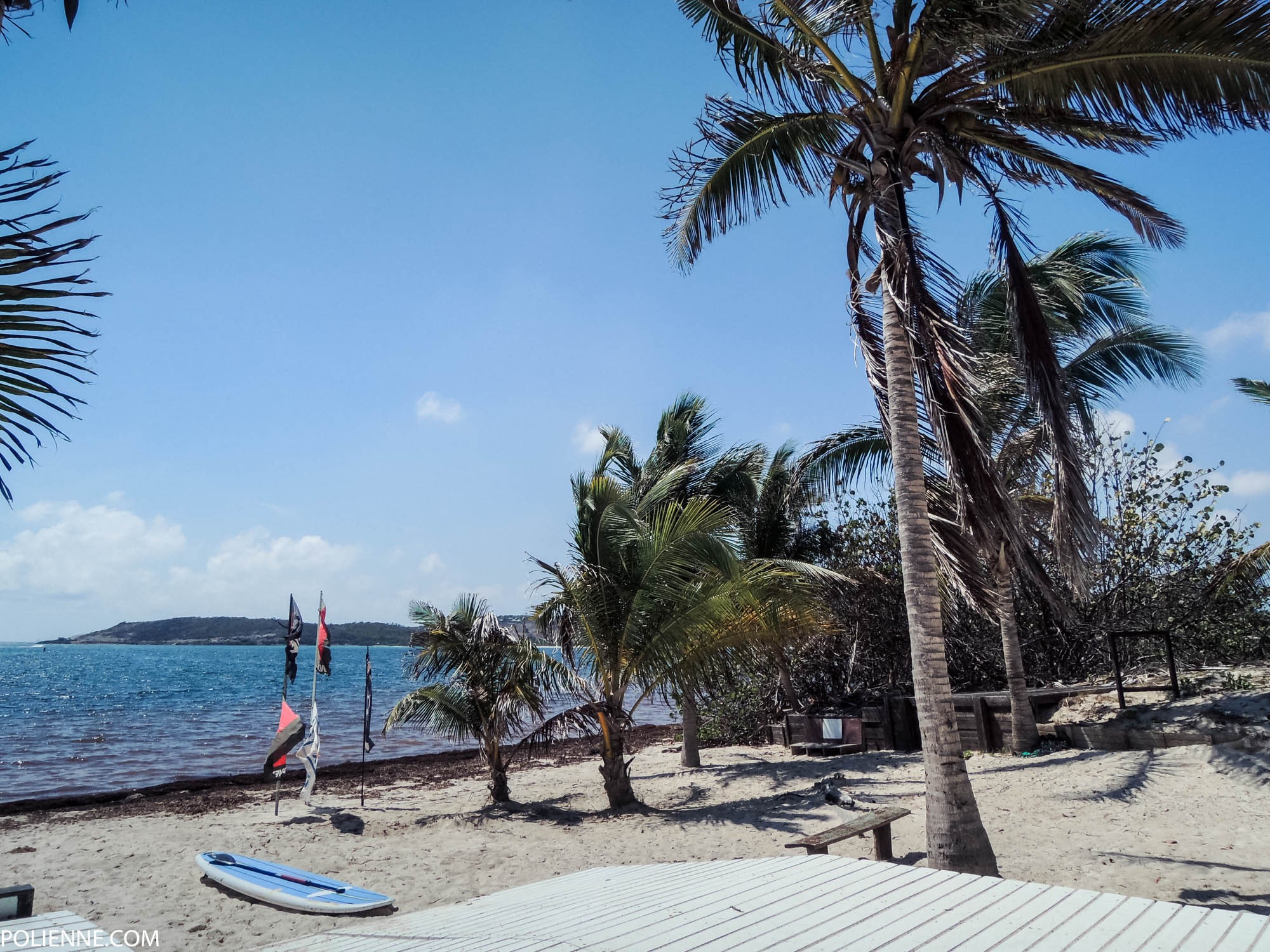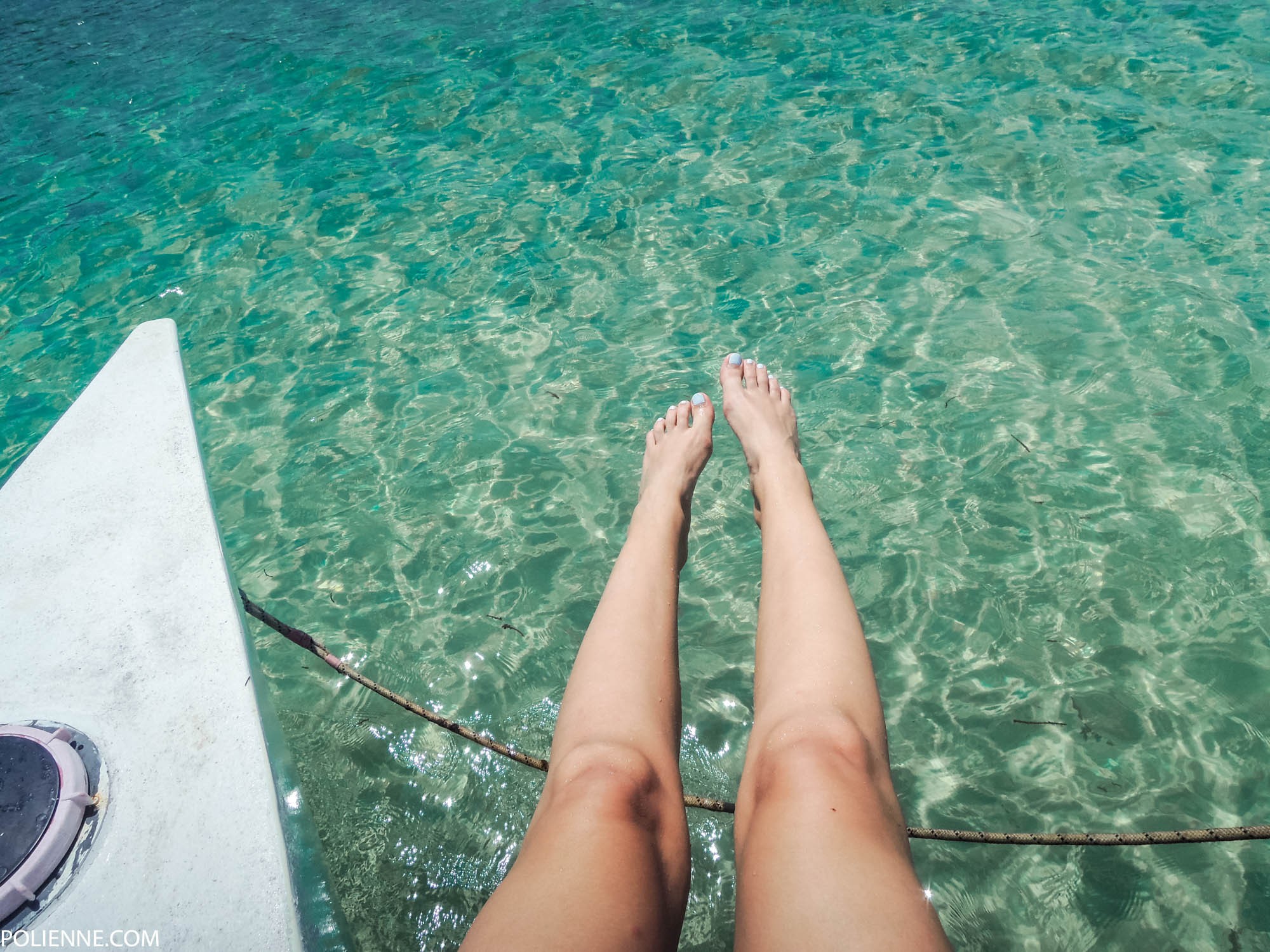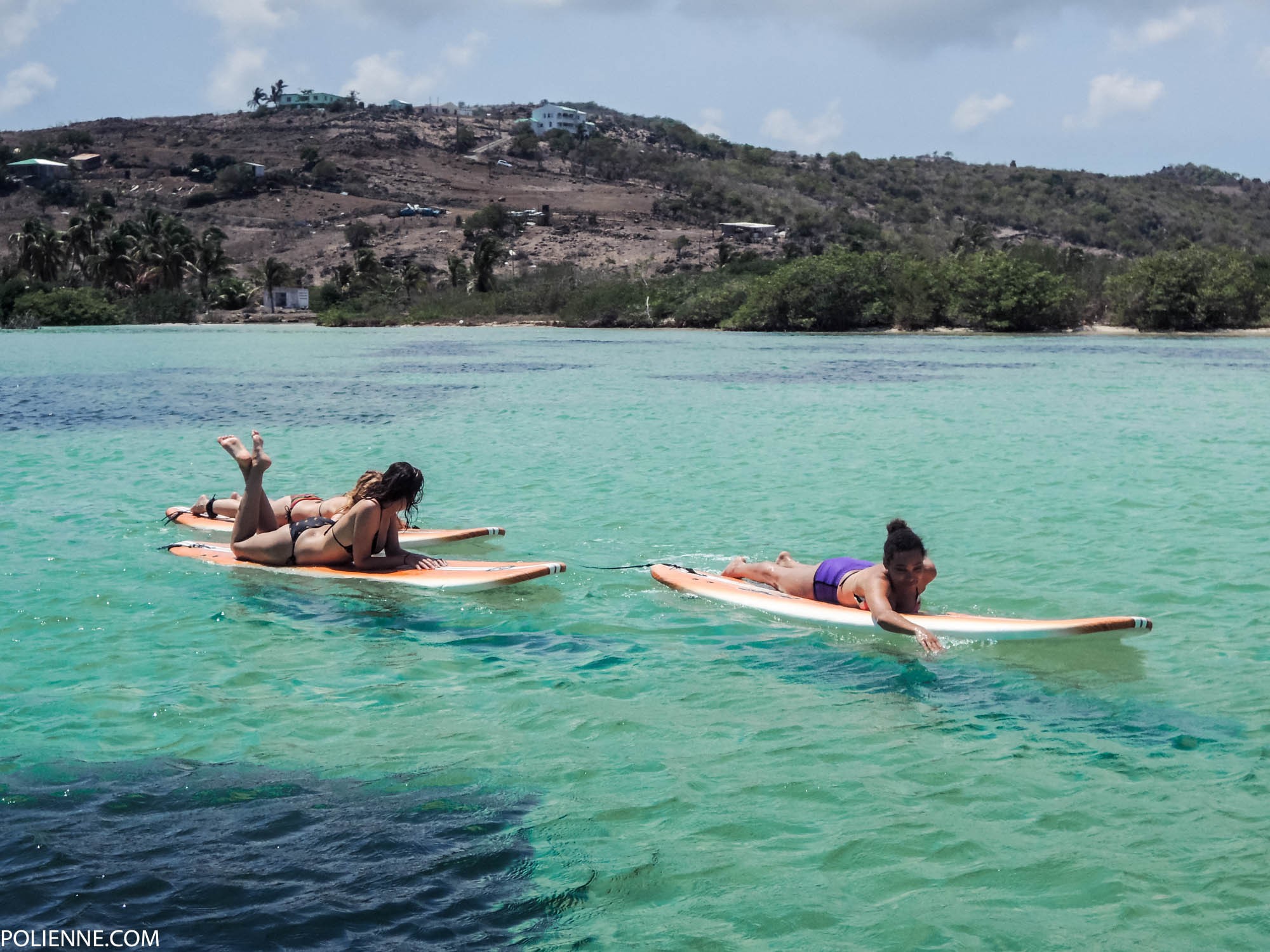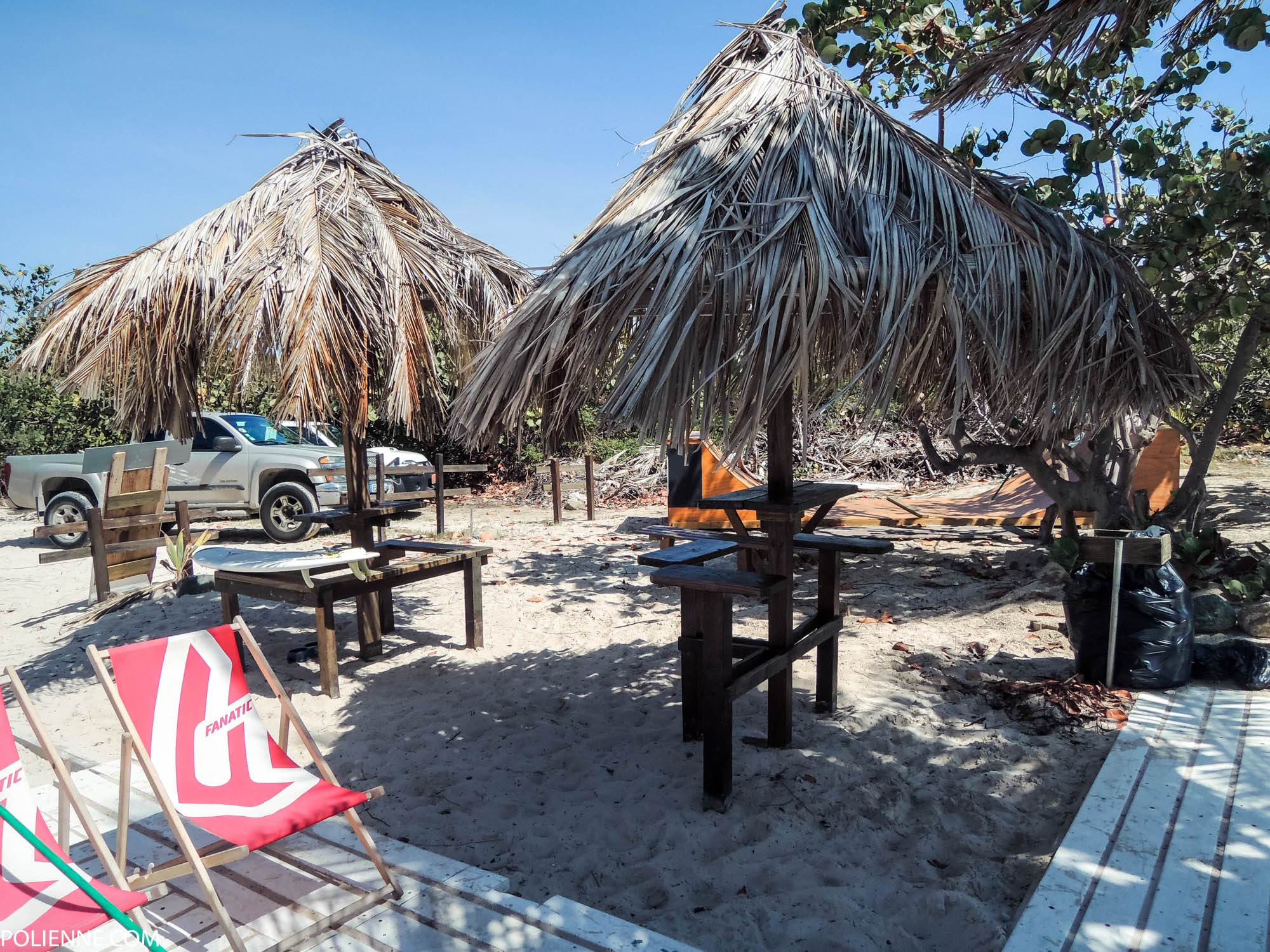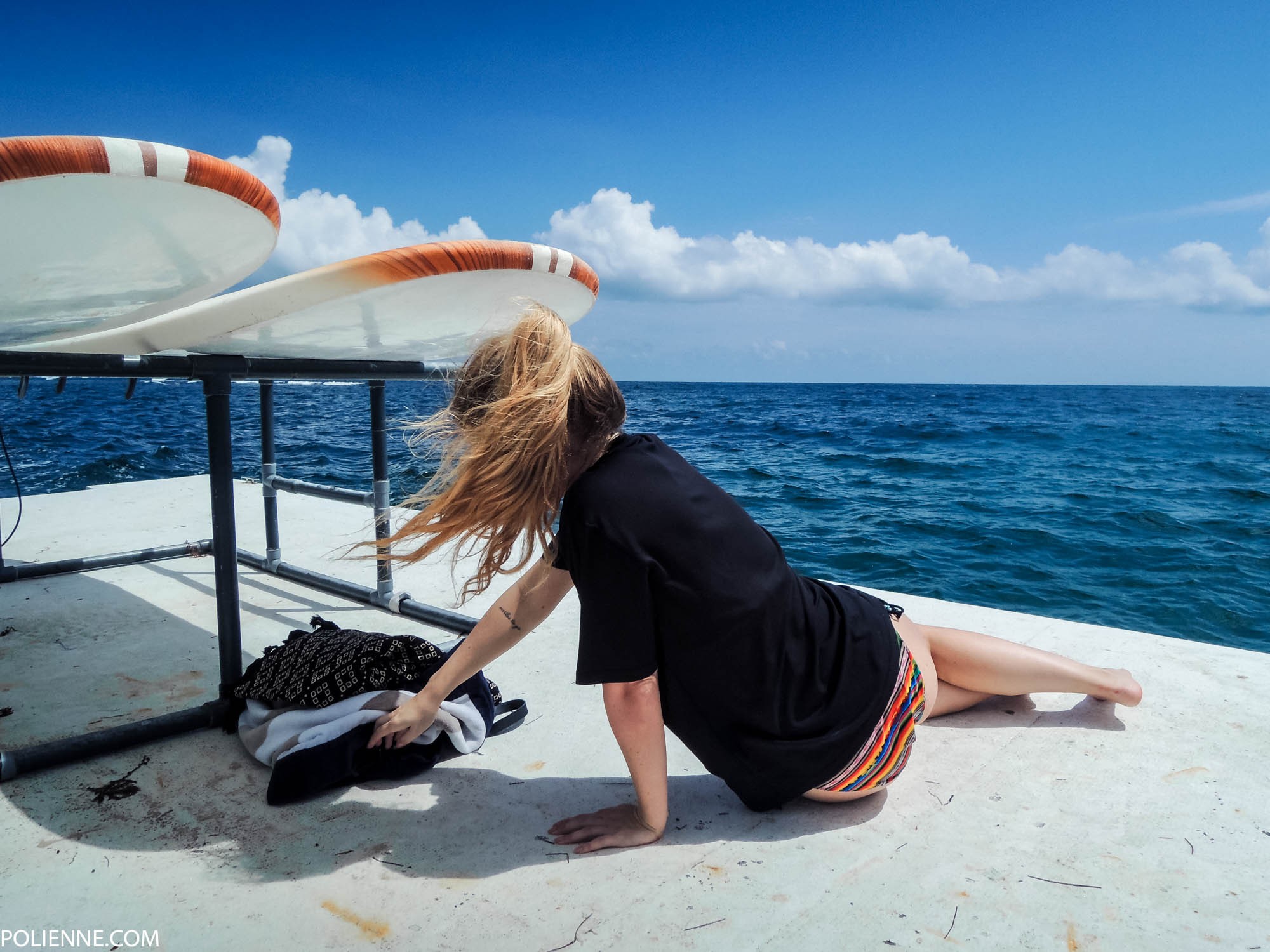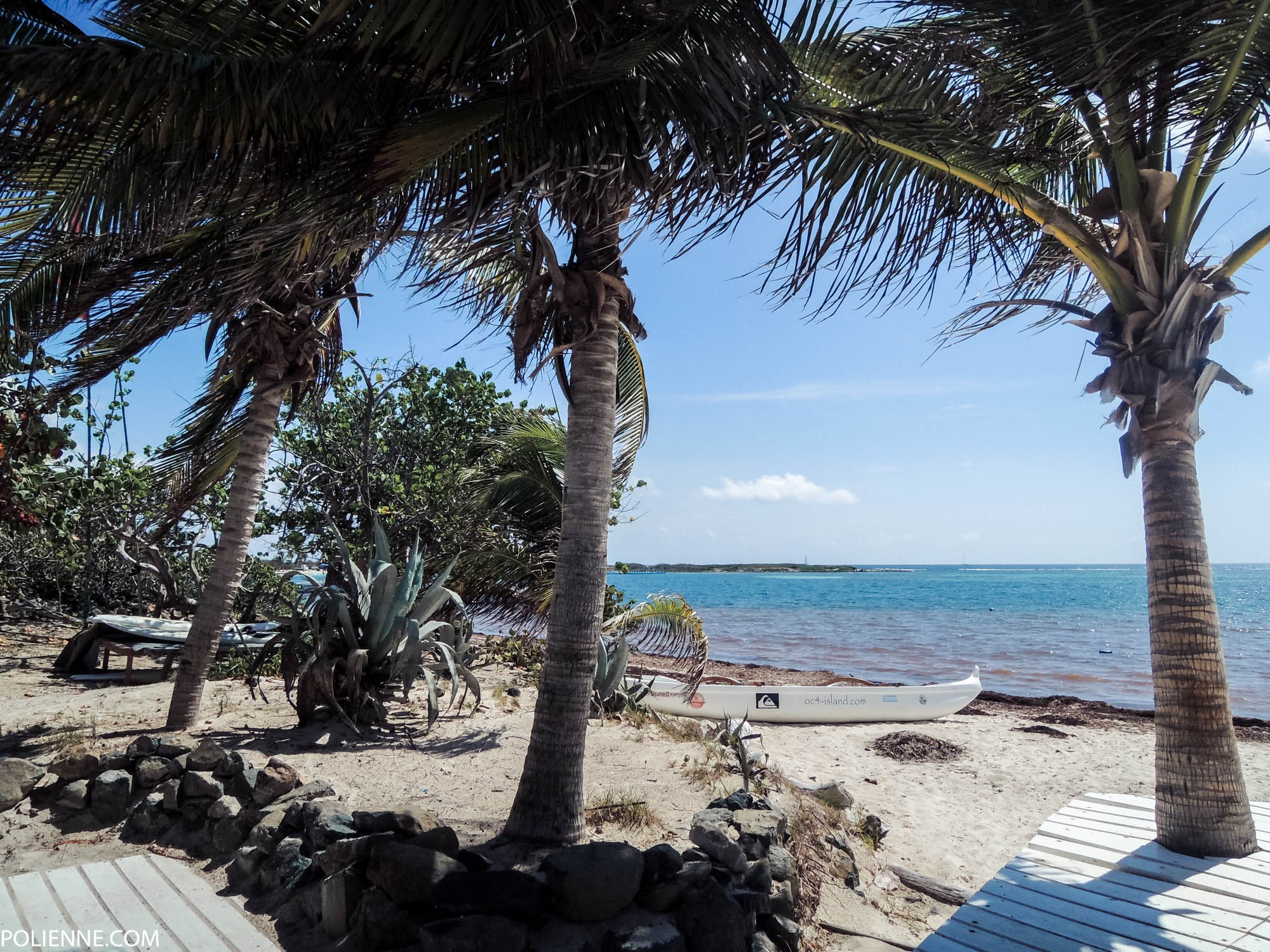 2.    Indulge in the huge variety of food 
Saint Martin is known for its variety of inhabitants and origins: as a colony island it has been populated by so many different nations. The presence of the French, Creoles, Dutch, African and more brings a huge diversity in food! We decided to try as many different dishes as possible in our one week stay. A few favourite restaurants we went to:
The lolo's
This actually isn't just one restaurant: the lolo's are a gathering of small local restaurants that serve typical Creole barbecue food. You can find them at almost every city and they serve some great fresh grilled food for a decent price. Beware: the Creole food is a fun mix of about everything, resulting in me indulging in grilled gamba's with rice and beans, macaroni and grilled corn. Sounds delish, right?  (second photo by life and food)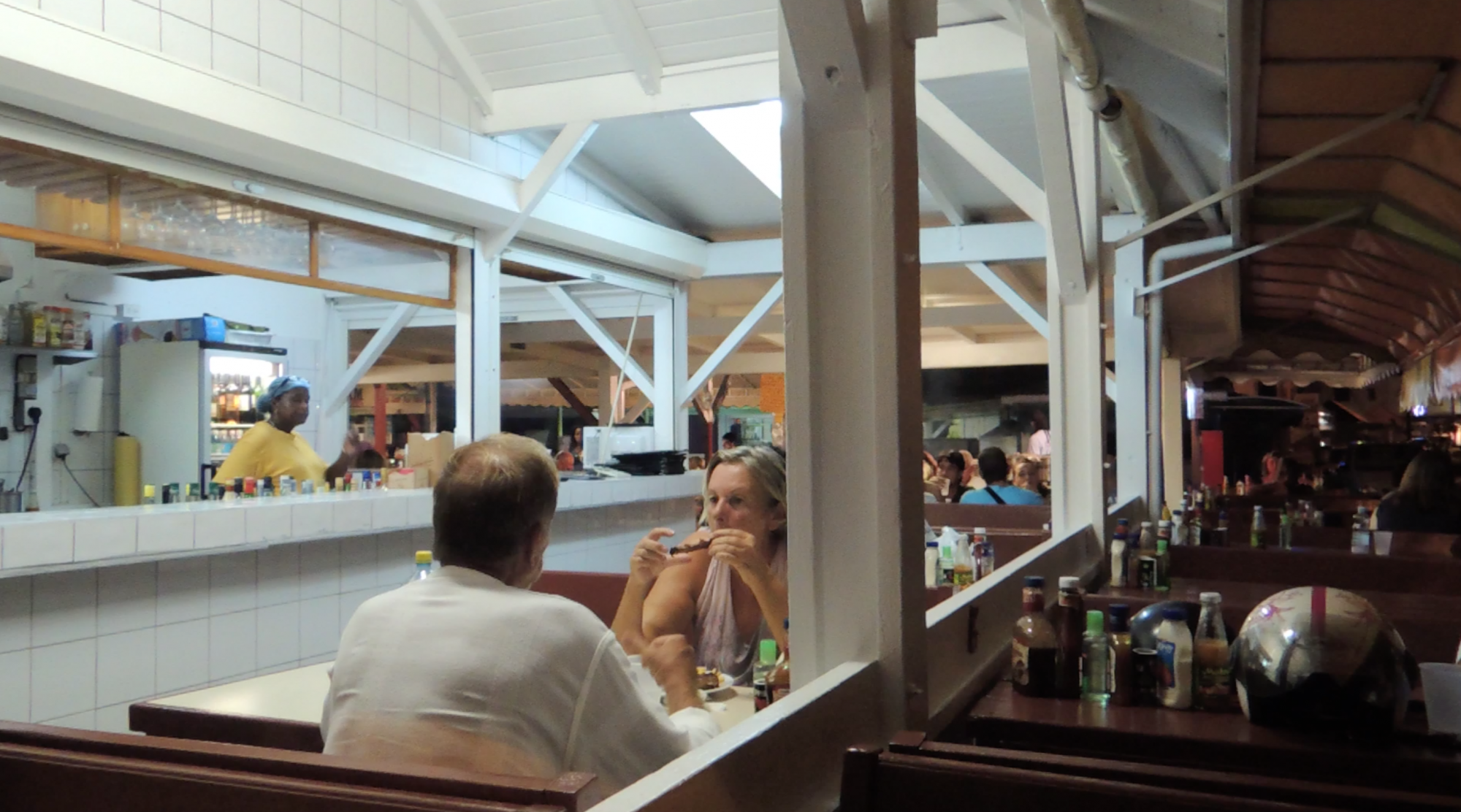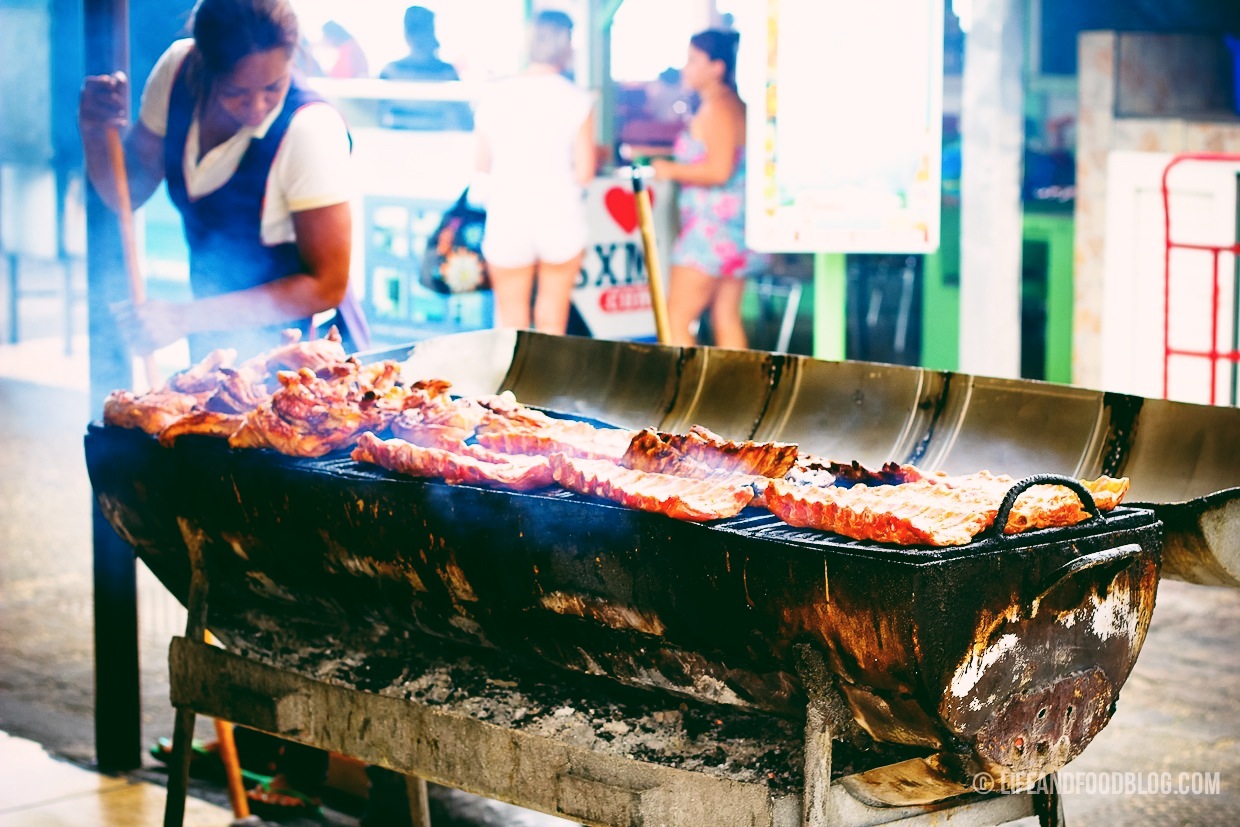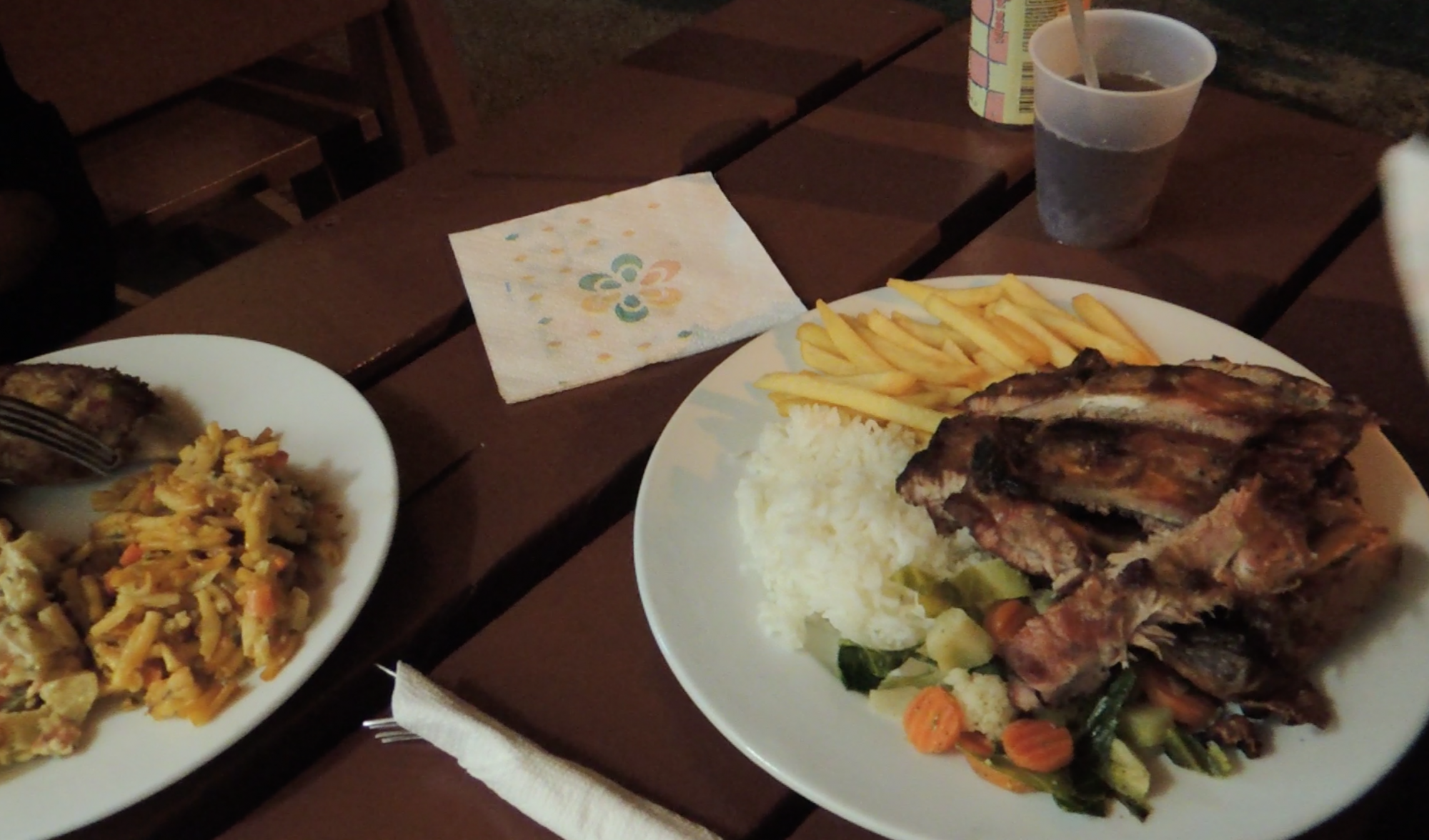 Ocean 82
Since Saint Martin is a French island, you can imagine that there are several gastronomic places serving fine French cuisine. Our favourite was Ocean 82, located next to the shore of Grand Case. You can dine on the open terrace, offering a beautiful view (and lovely sounds!) on the Caribbean sea underneath you. My braised lamb shank was perfectly cooked with fettuccine and green asparagus. And those profiteroles for dessert… Exactly how I like them in Saint-Tropez during Summer!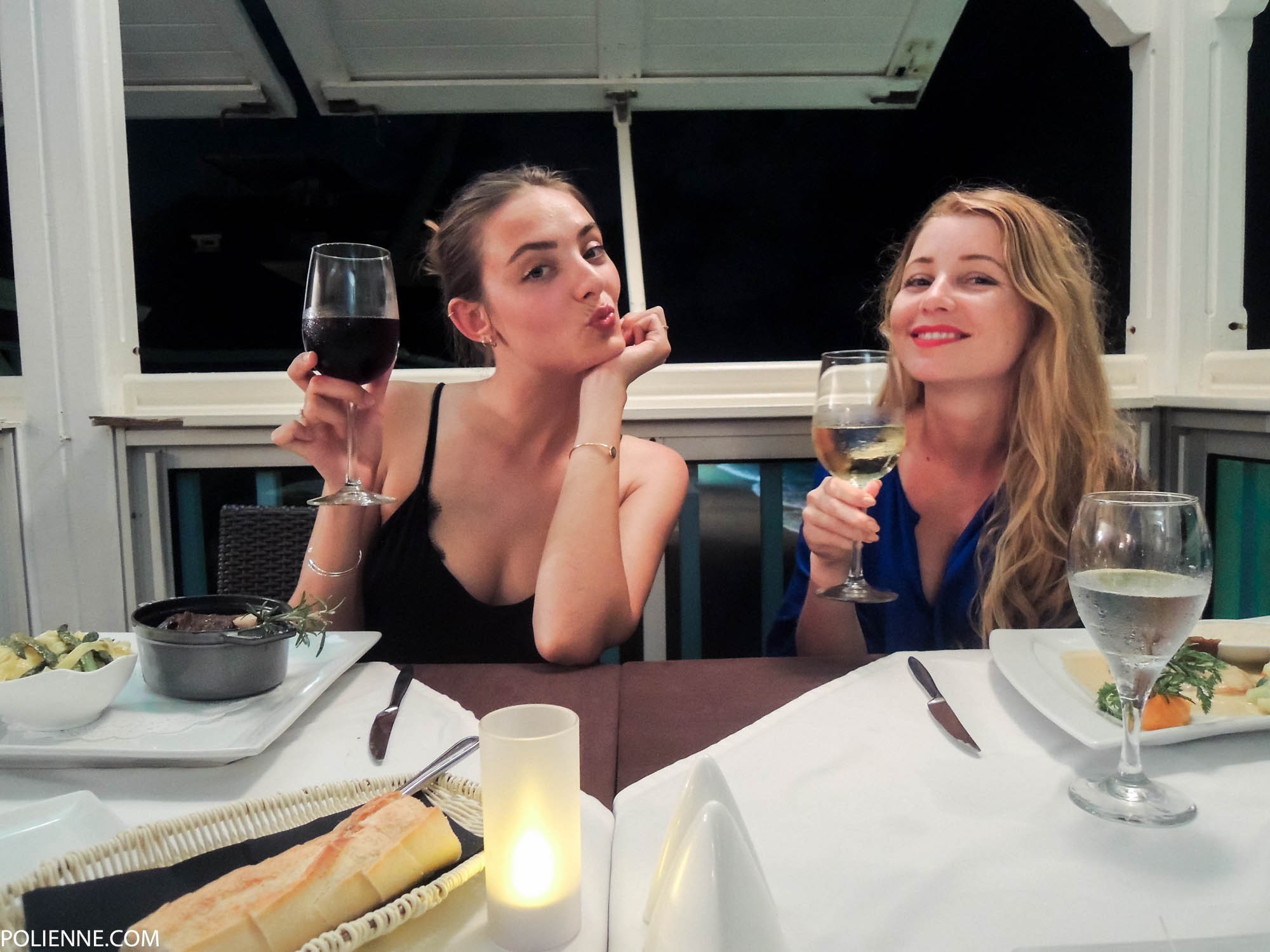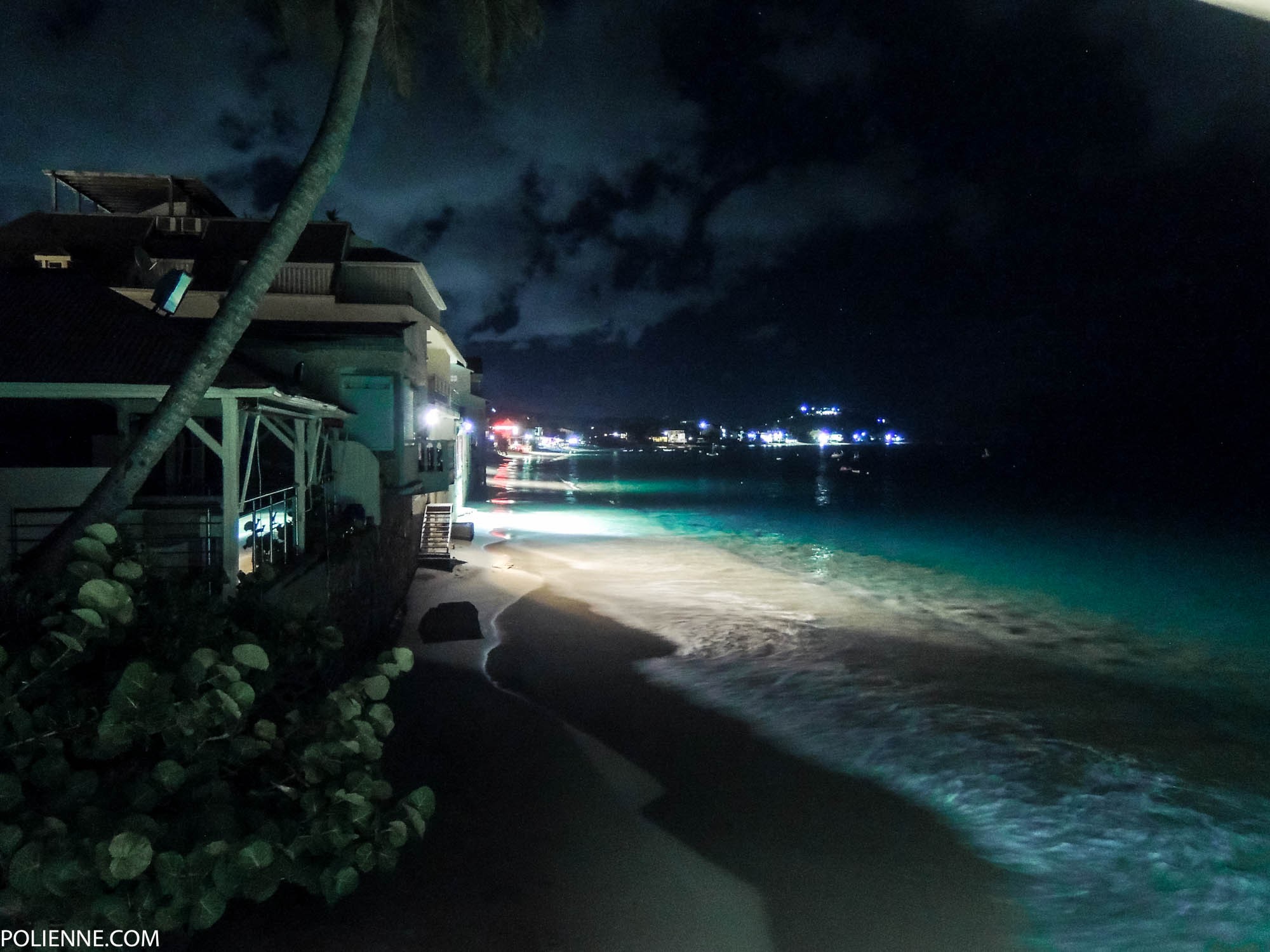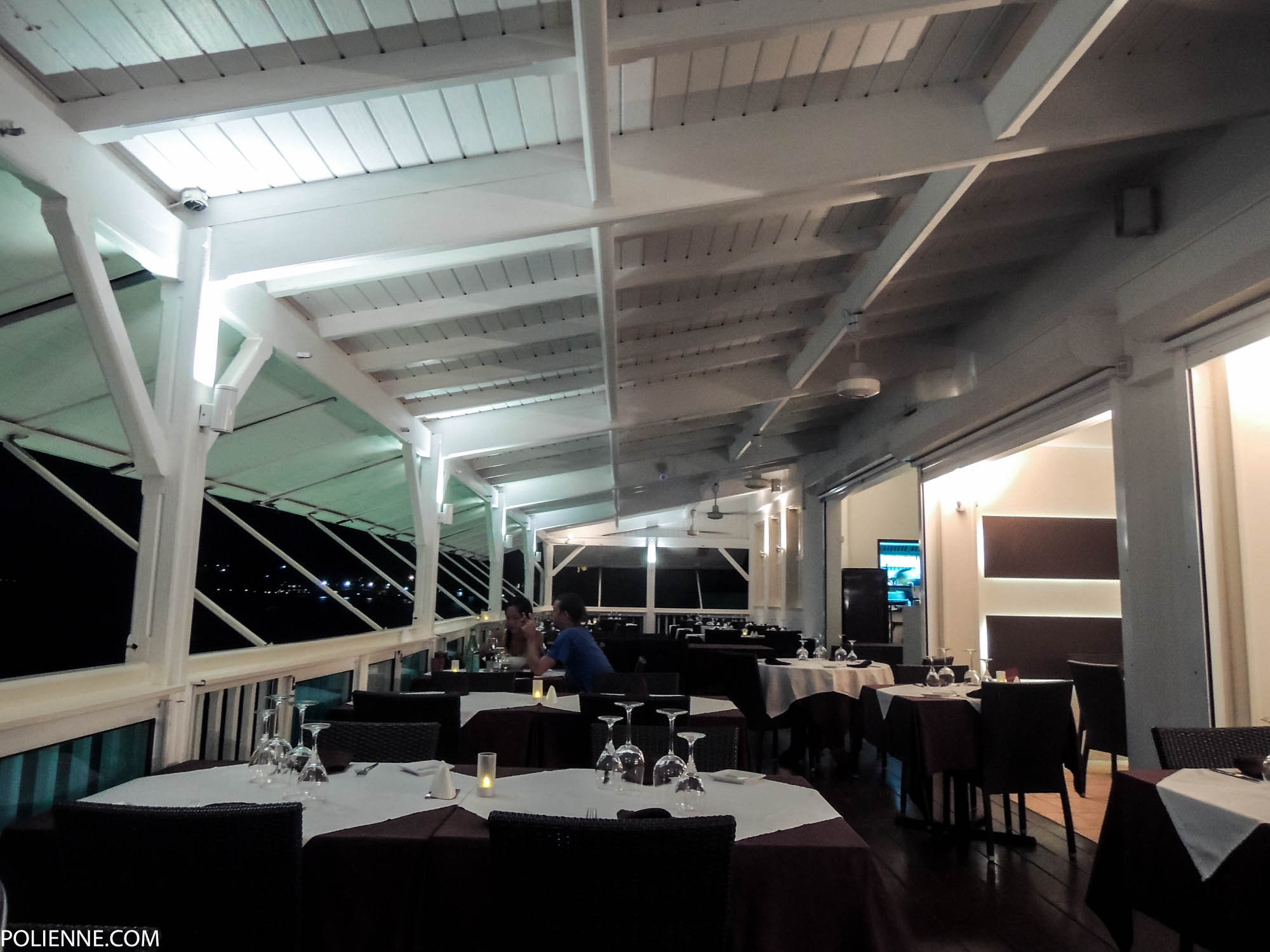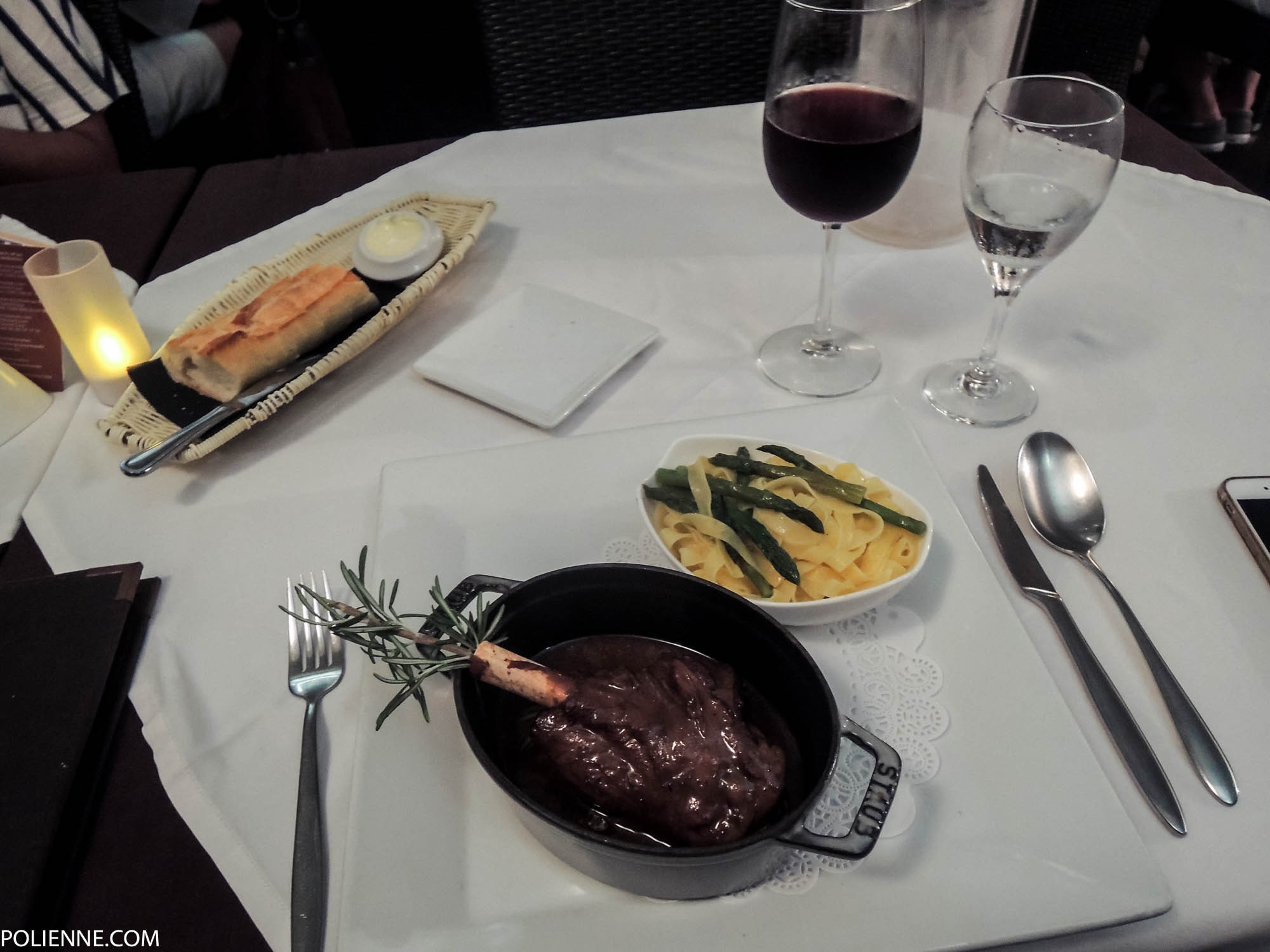 Pancho Villa
A place that we drove past every day was Pancho Villa, a cozy Mexican restaurant alongside the road in the tiny village of Cul De Sac. On our third day Elien and I were craving guacamole so badly that we decided to stop here for Mexican food. The sweet owner turned out Canadian, which yet again confirms the crazy mix of inhabitants on the island! We can recommend the enchiladas and burritos here. Oh, and don't forget the tequila!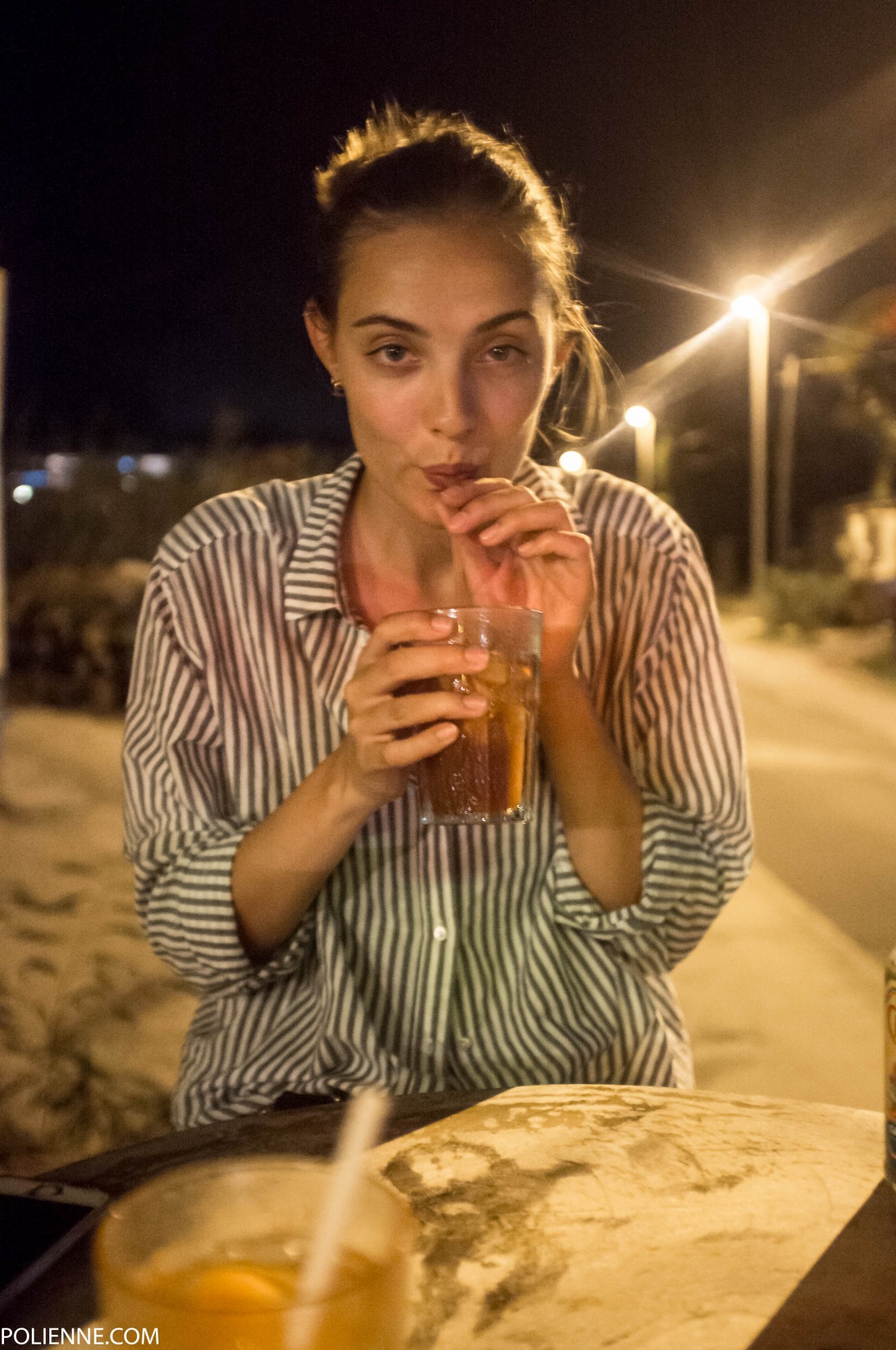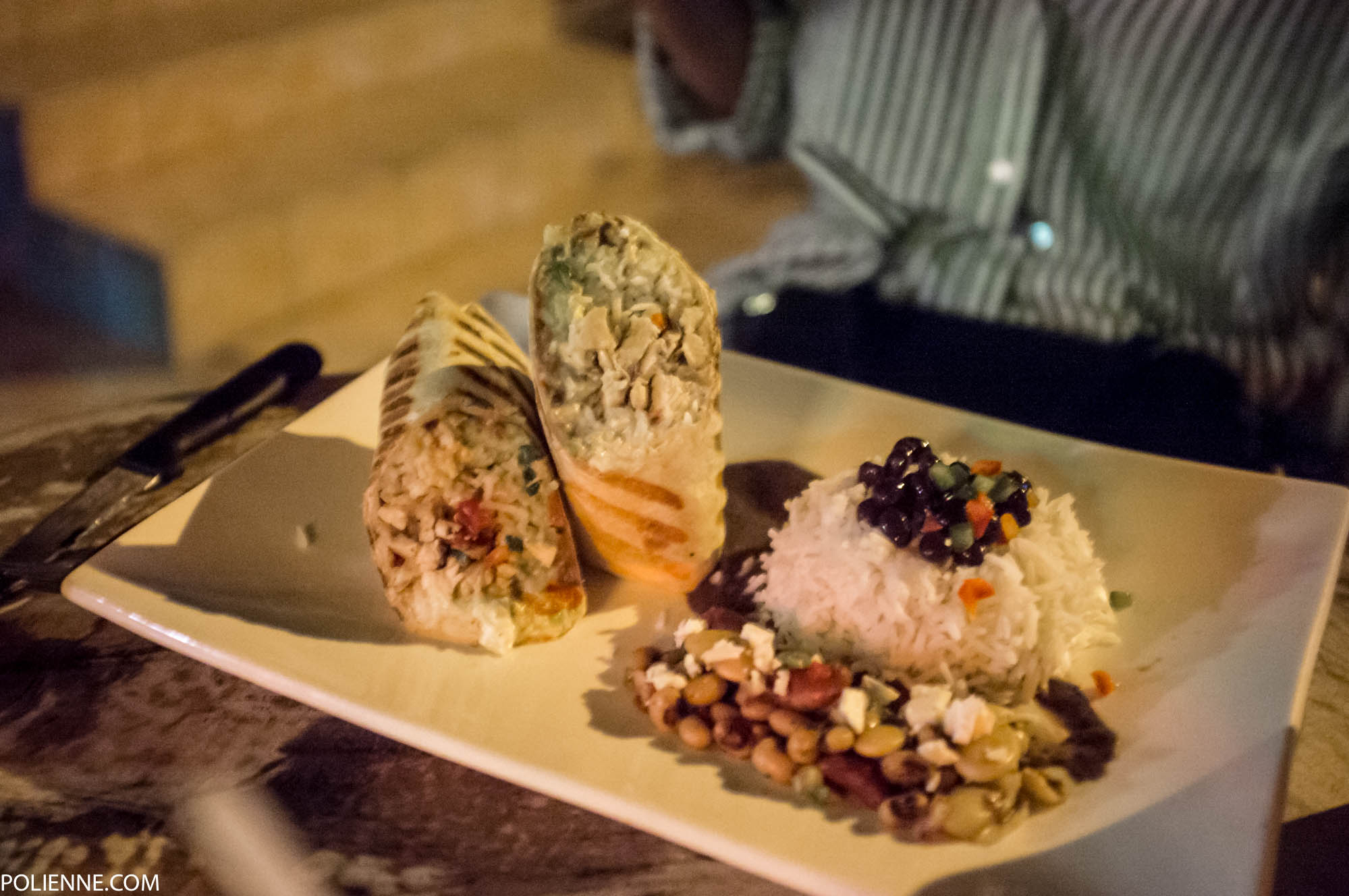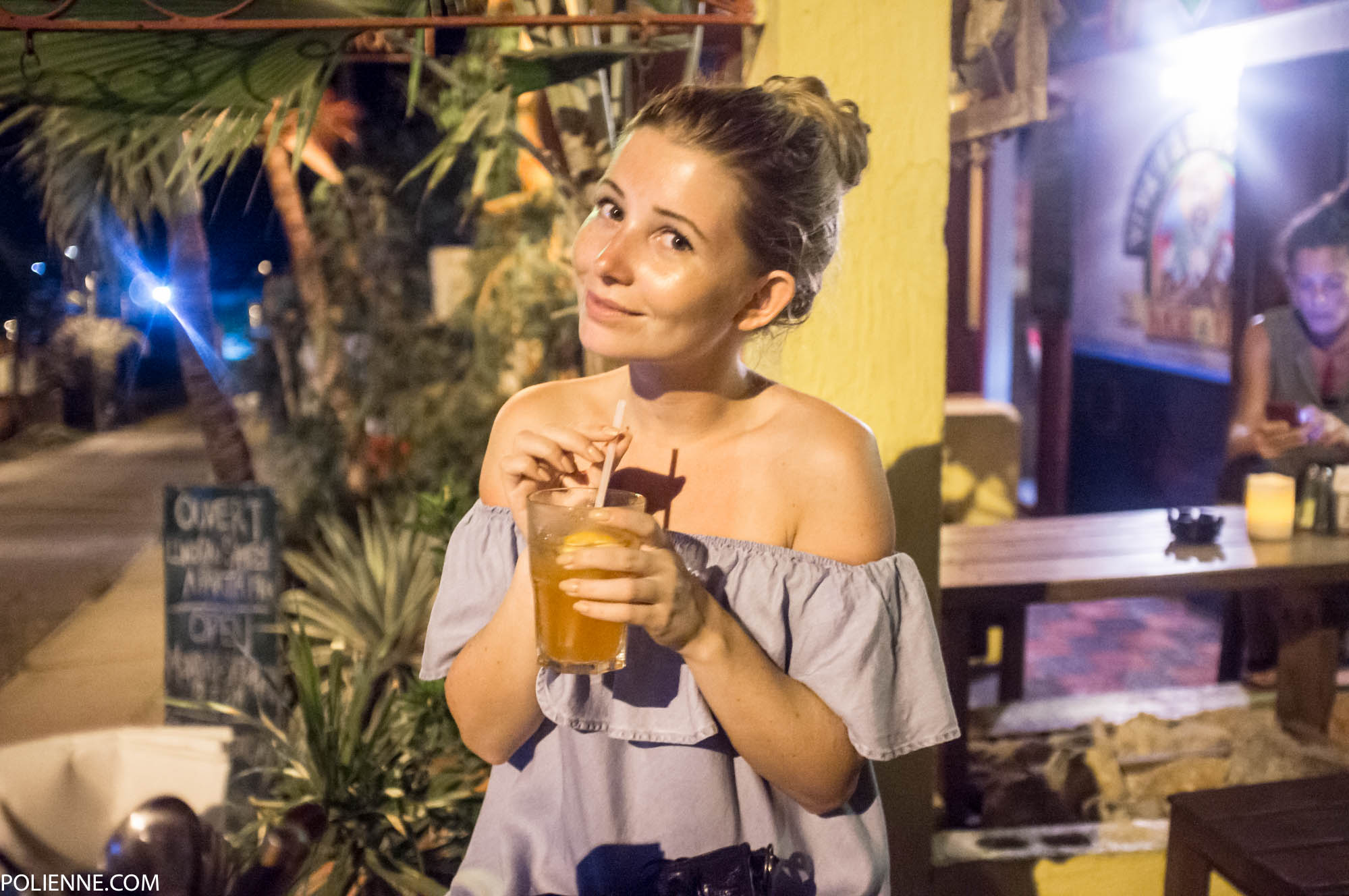 3.     Spend the day at a deserted beach 
This experience was definitely the most unreal of all. Imagine driving through a highly secured domain of villas (think Will Smith, Bill Gates and Drake), randomly parking next to the road and discovering a huge, untouched and absolutely breathtaking piece of white beach. No bars, no restaurants, no beach chairs, no music installations, no people. We were absolutely speechless. We later returned for an afternoon of doing absolutely nothing and were only accompanied by a few locals and their dogs going for a swim after work.
On your must-visit list right now: Baie Rouge (which does have 2 of the cutest beach bars ever, see the photos below of Gus' Beach Bar), Plum Beach and Long Beach. The road towards them seems a bit weird because you need to pass by the security point of Les Terres Basses, but since beaches are public access you can just drive through. Be amazed!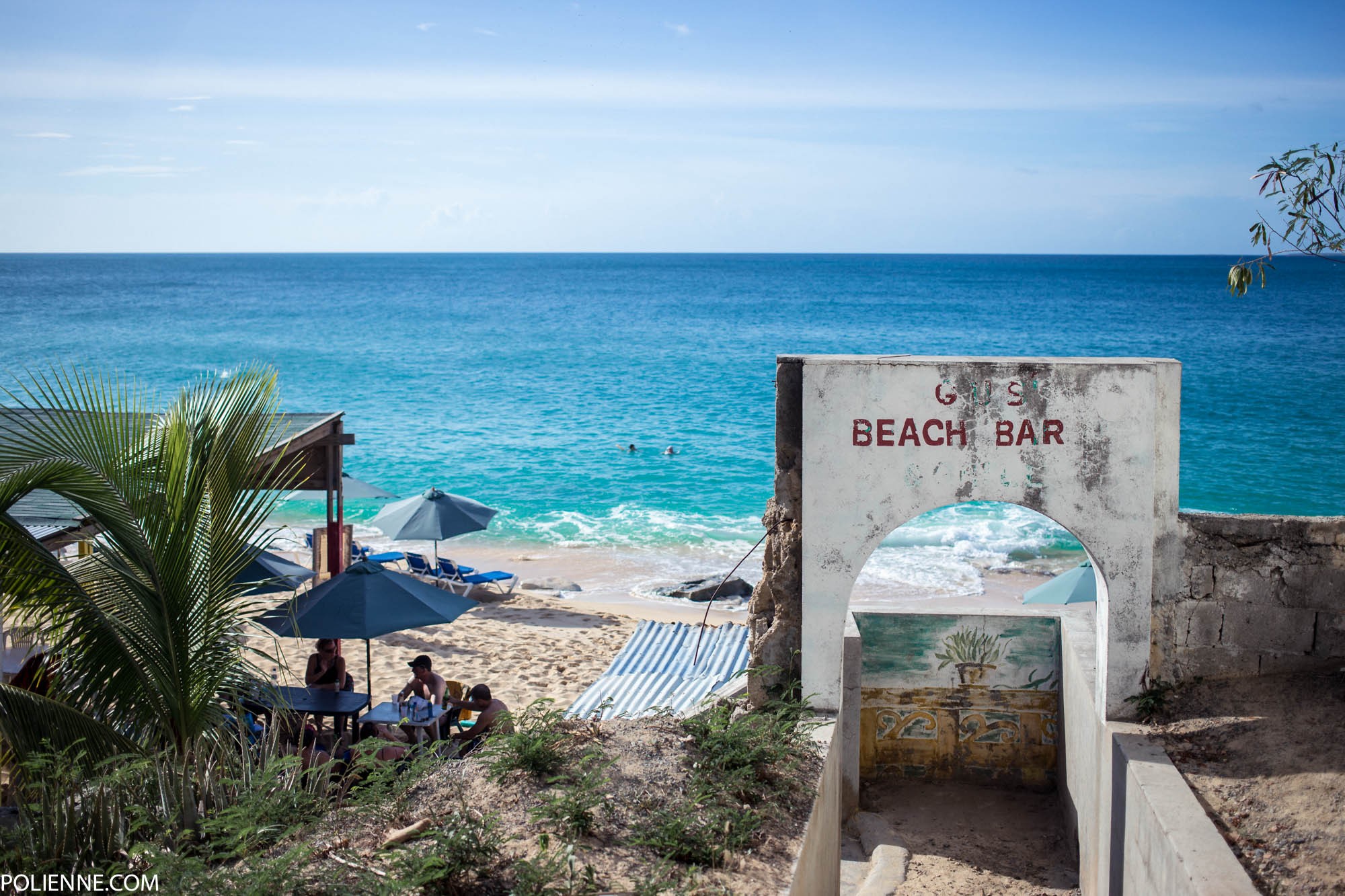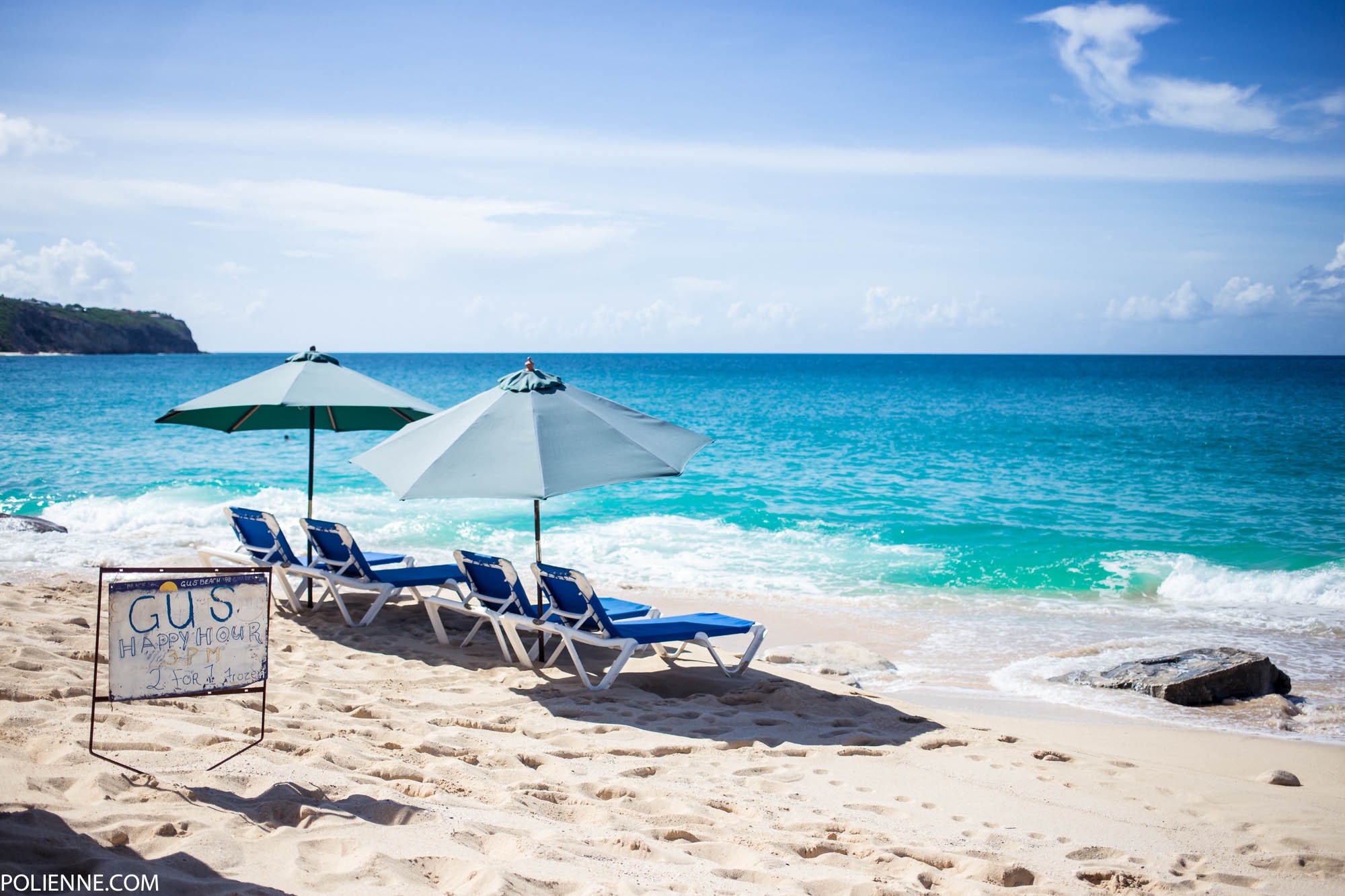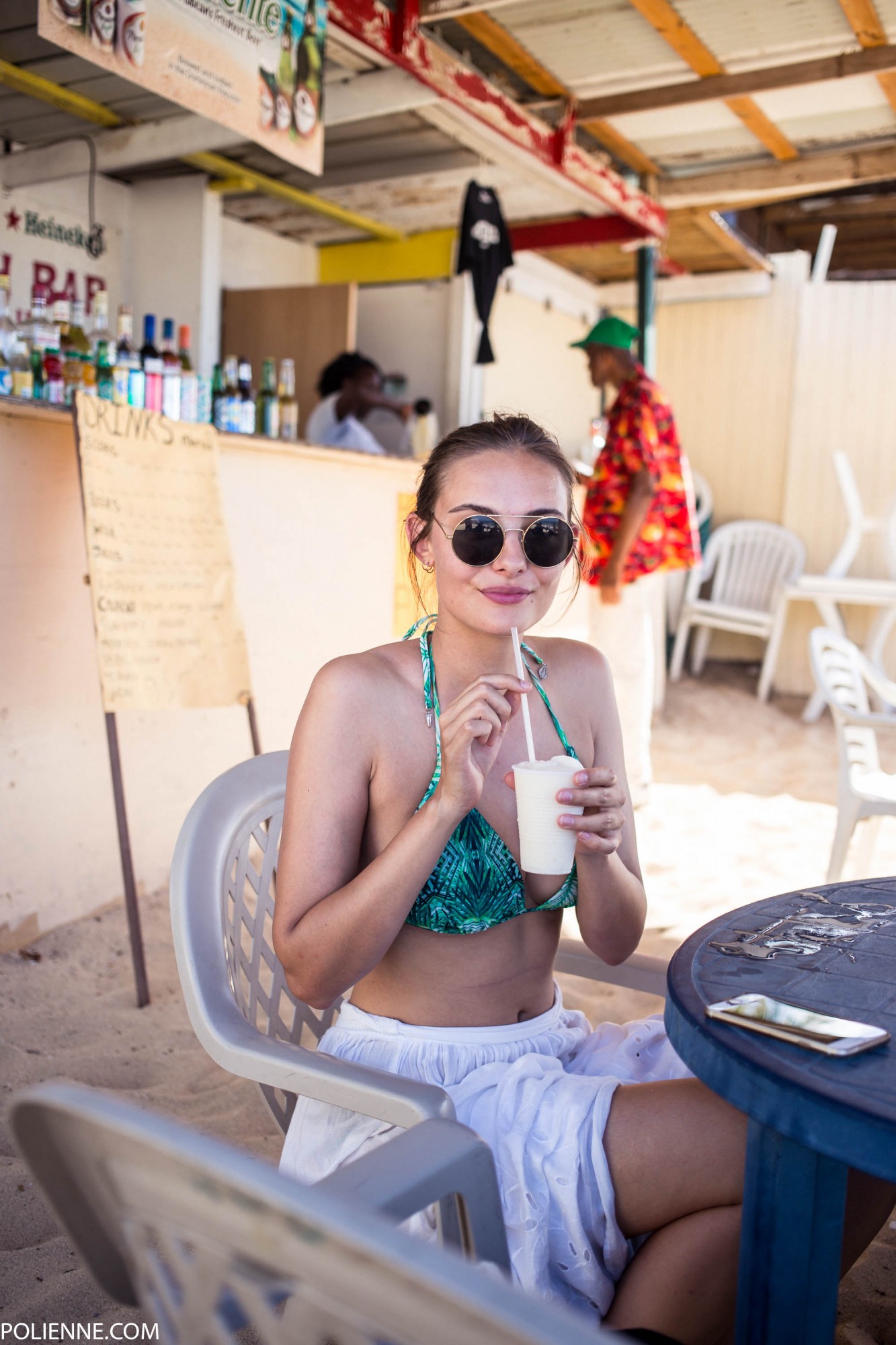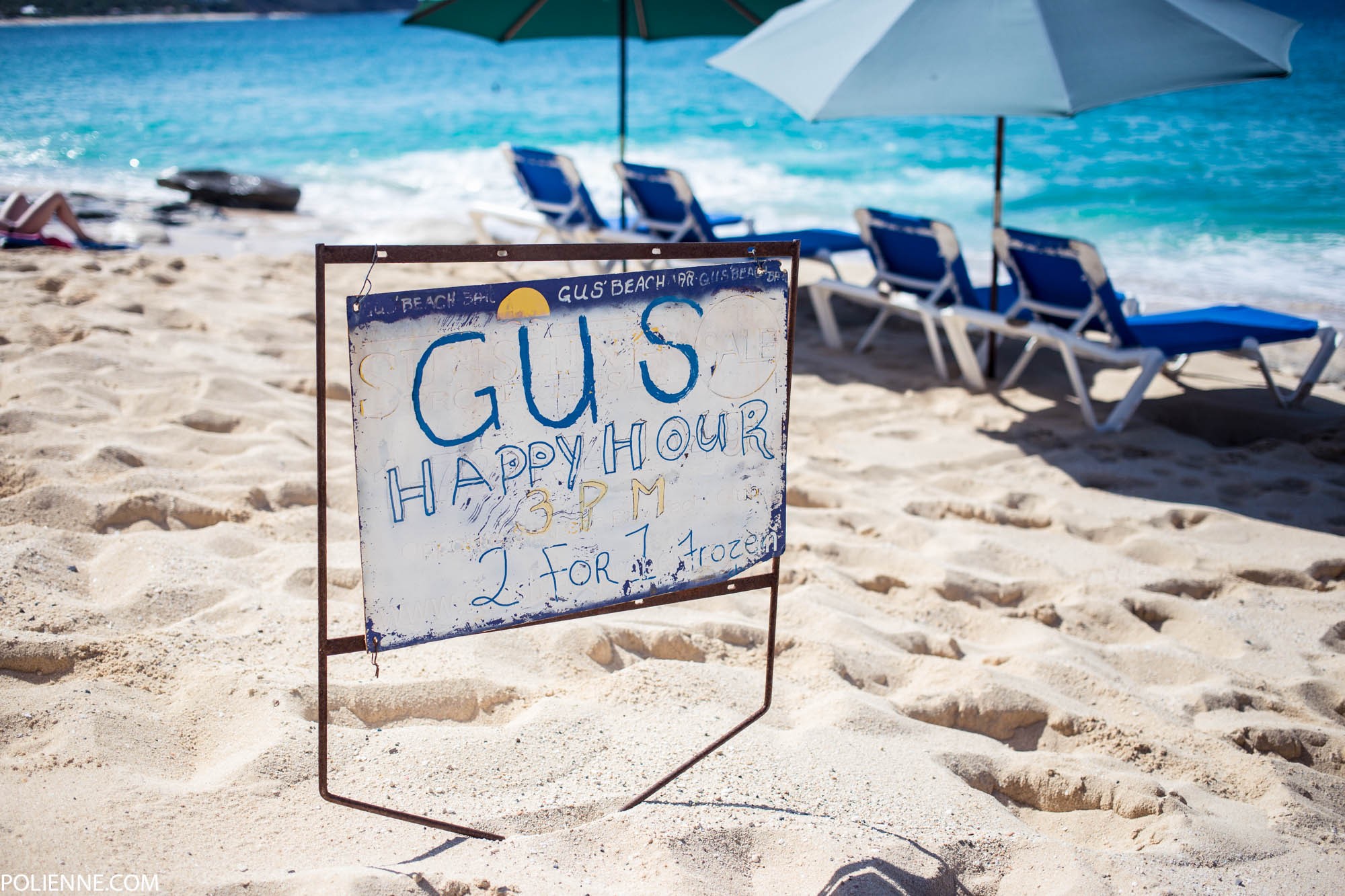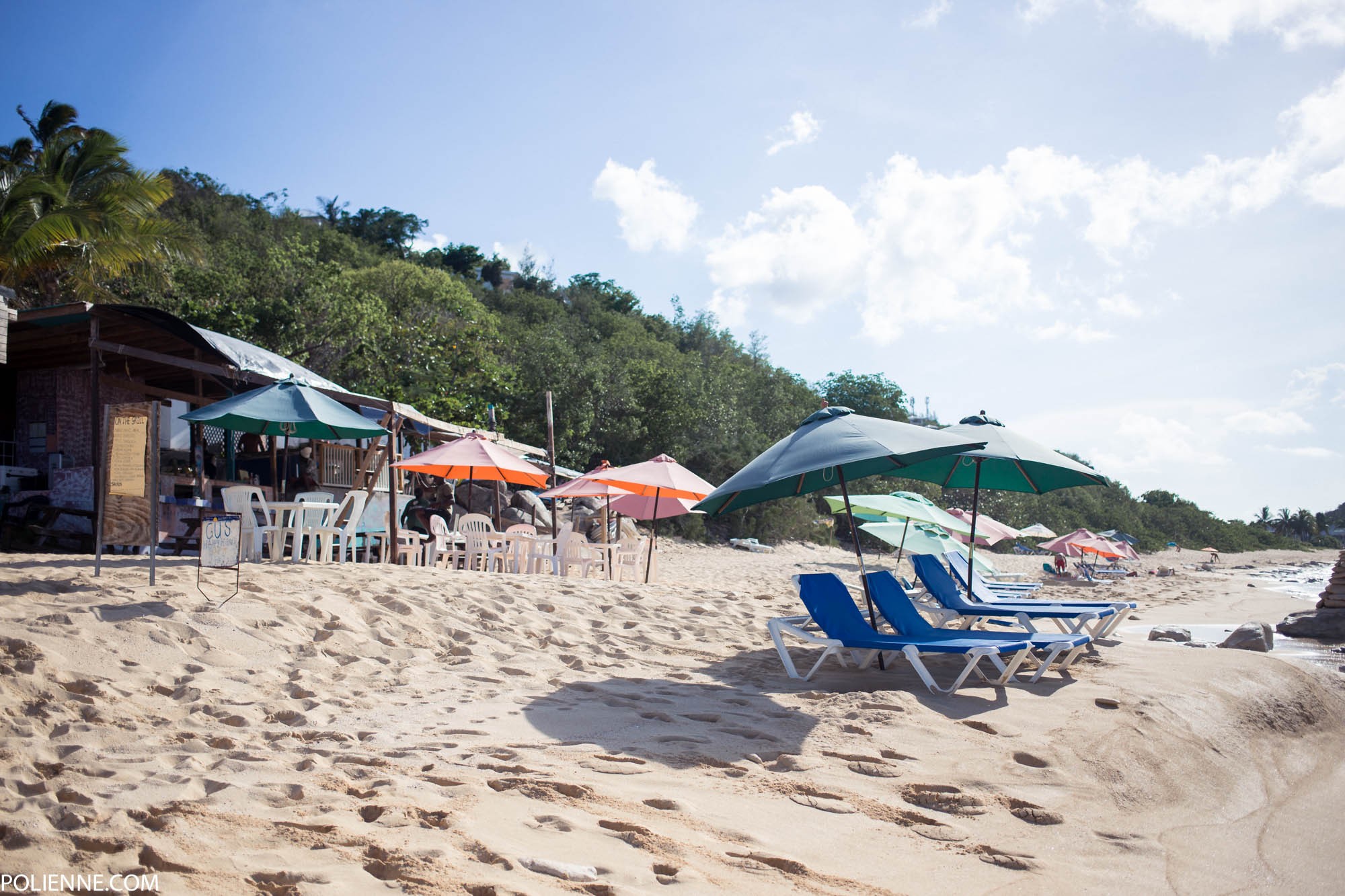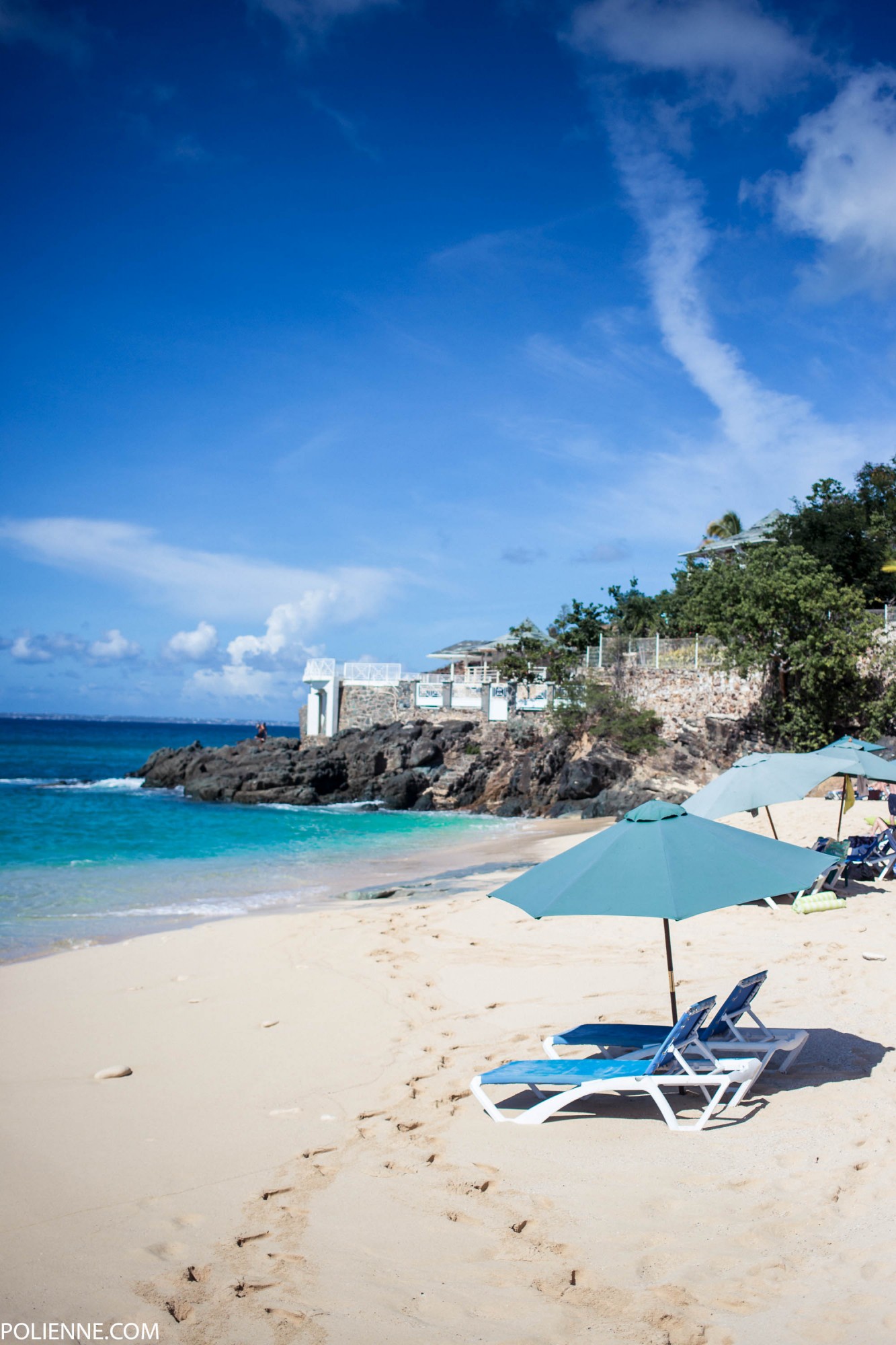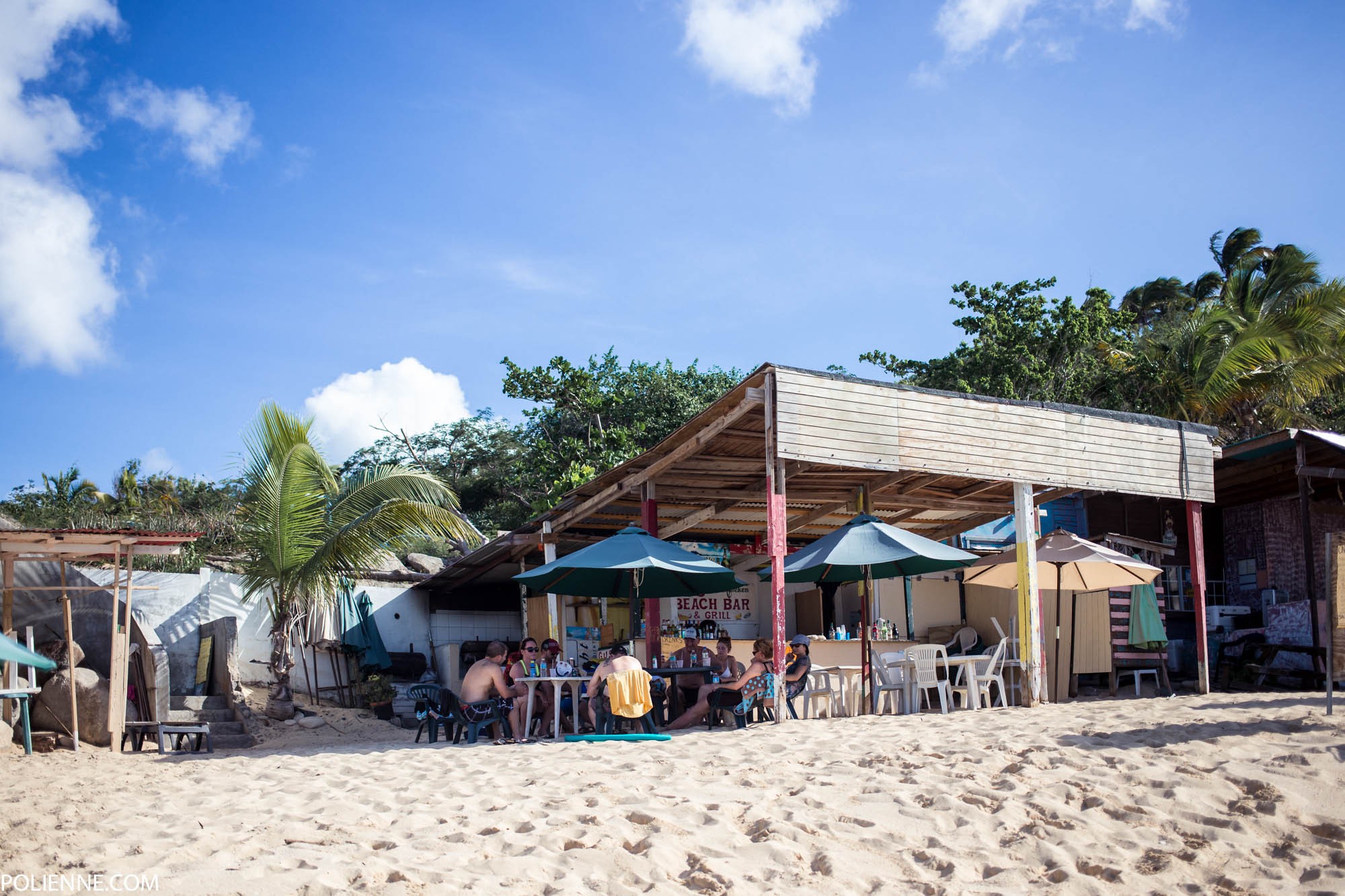 4.      Always add a little rum
As a true pirate of the Caribbean, Jack Sparrow couldn't care more about rum. On Saint Martin, this love for rum is definitely present too. We visited a tiny rum shop that is responsible for what is now the local specialty: flavoured rum in colourful handpainted bottles! You can find them in every supermarket and shop and they come in glass and plastic, which is super handy for tourists to take along. As it is flavored already, the rum is meant to drink as an aperitif, digestive or in a little shot. Santé!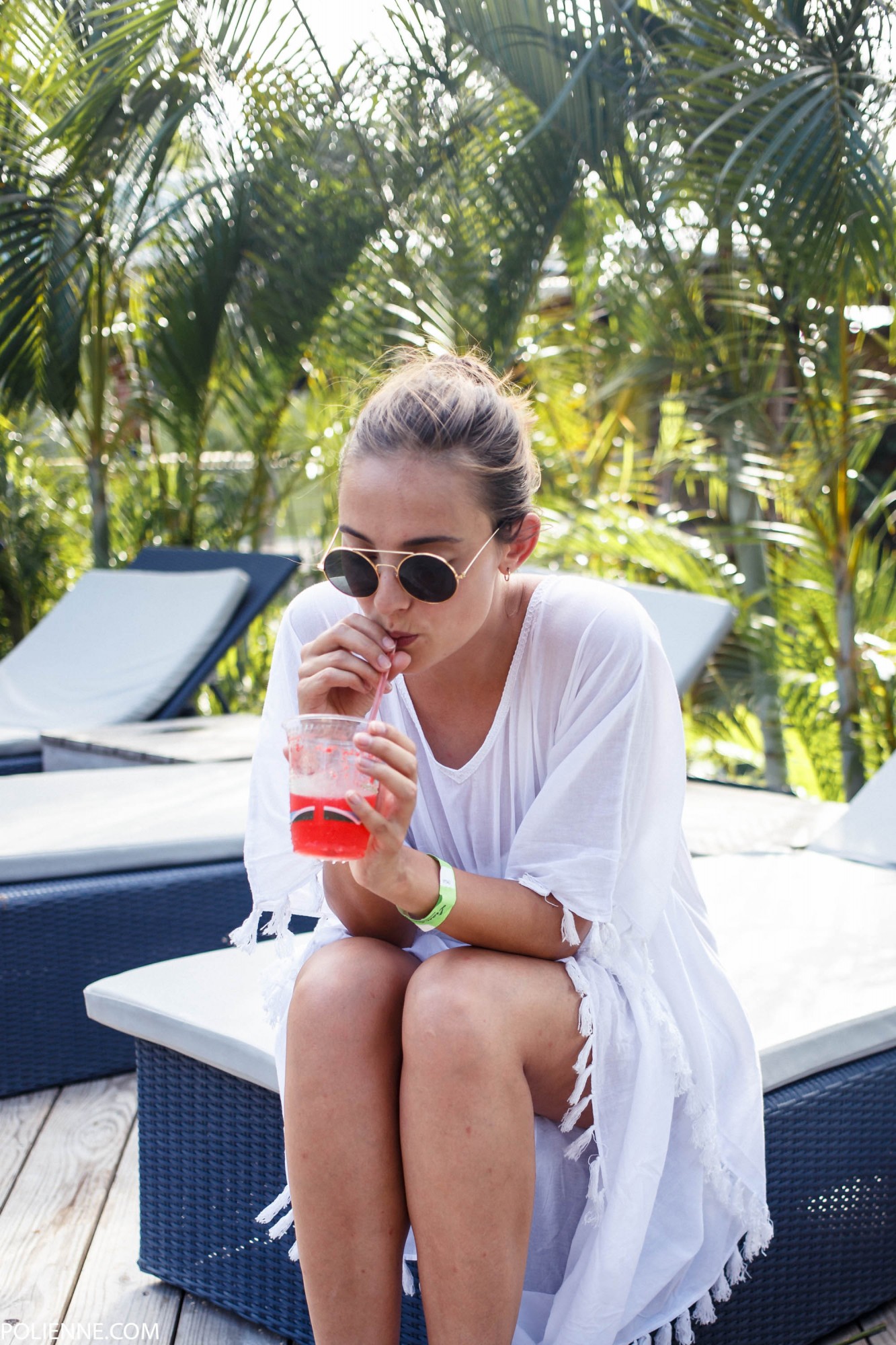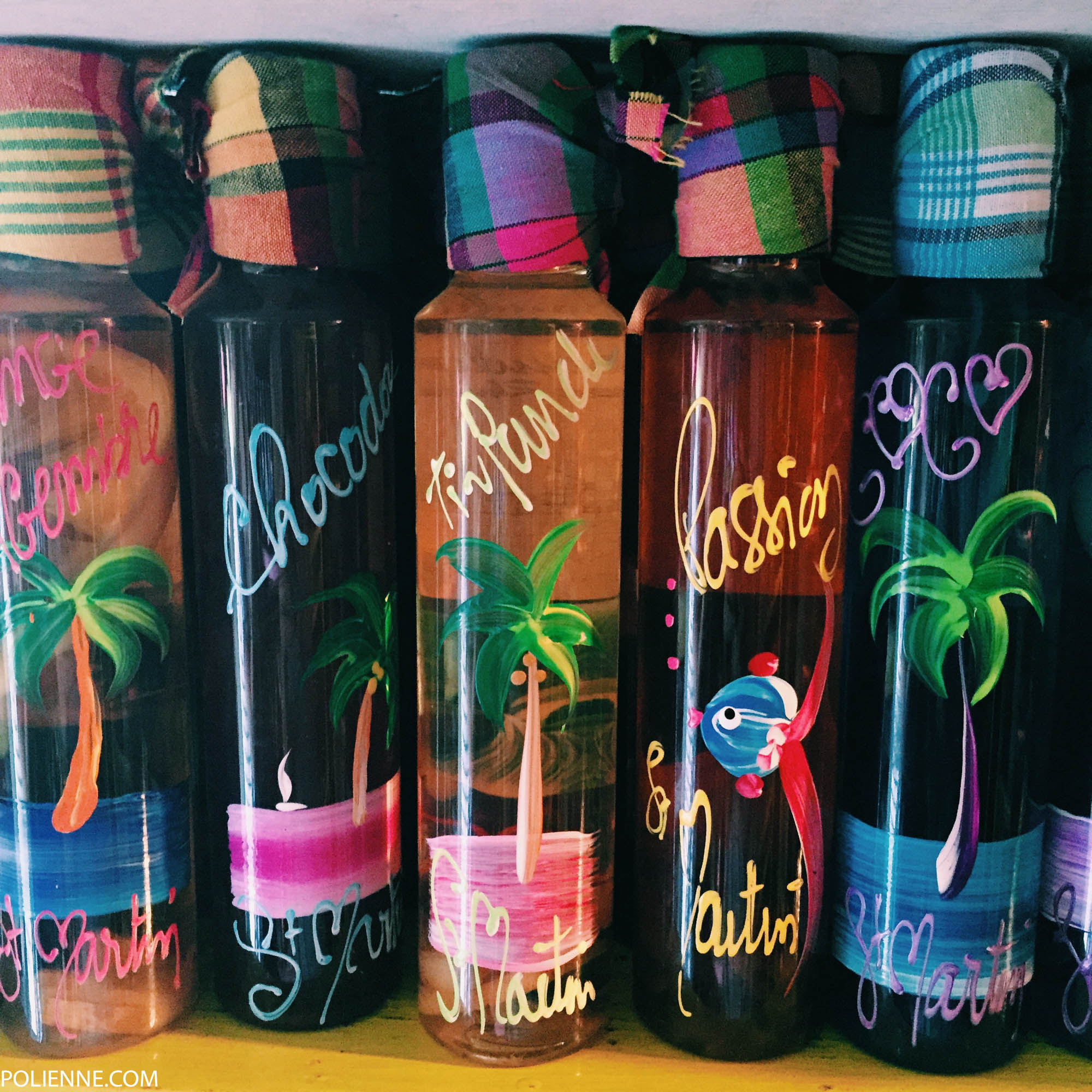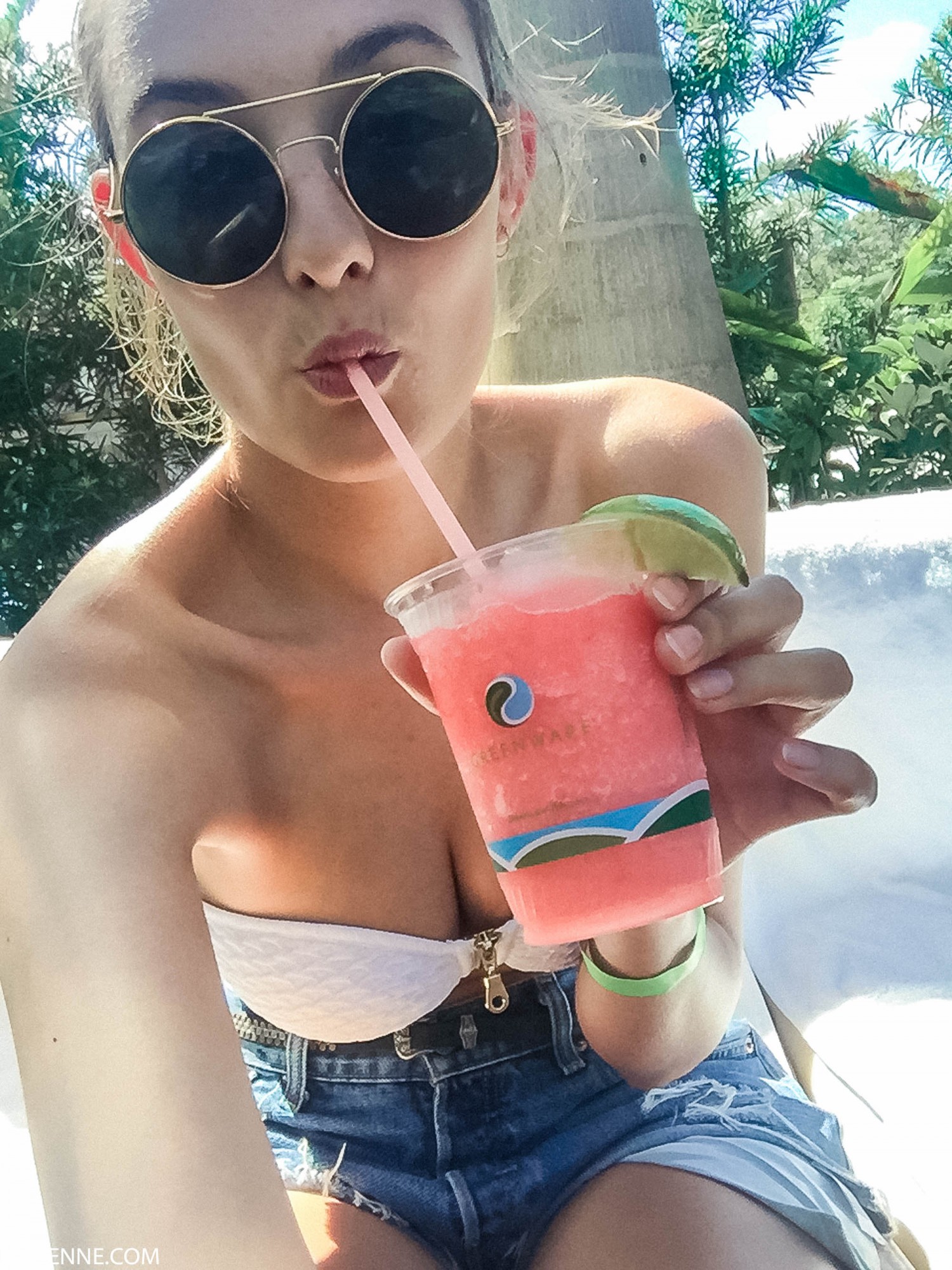 5.      Create your own island fragrance
Visiting perfume walhalla Tijon and creating our own fragrance was probably the most unique activity we did in Saint Martin. After a short introduction on the composition of perfume and popular oils, we put on our lab coats to start creating (no goggles unfortunately)!
Buddy Elien and our guide Alexandra turned out a lot better at combining scents, as I kept struggling with my middle and top notes. I desperately kept snuffling coffee beans in an effort to neutralize my nose, but in the end I had to rely on the expertise of the fragrance expert.
My fragrance turned out quite Spring-ish, with cucumber and grapefruit being some of the main scents. I called it Garden Party and we lived happily ever after! If you're interested in buying my Polienne perfume, you better start emailing 🙂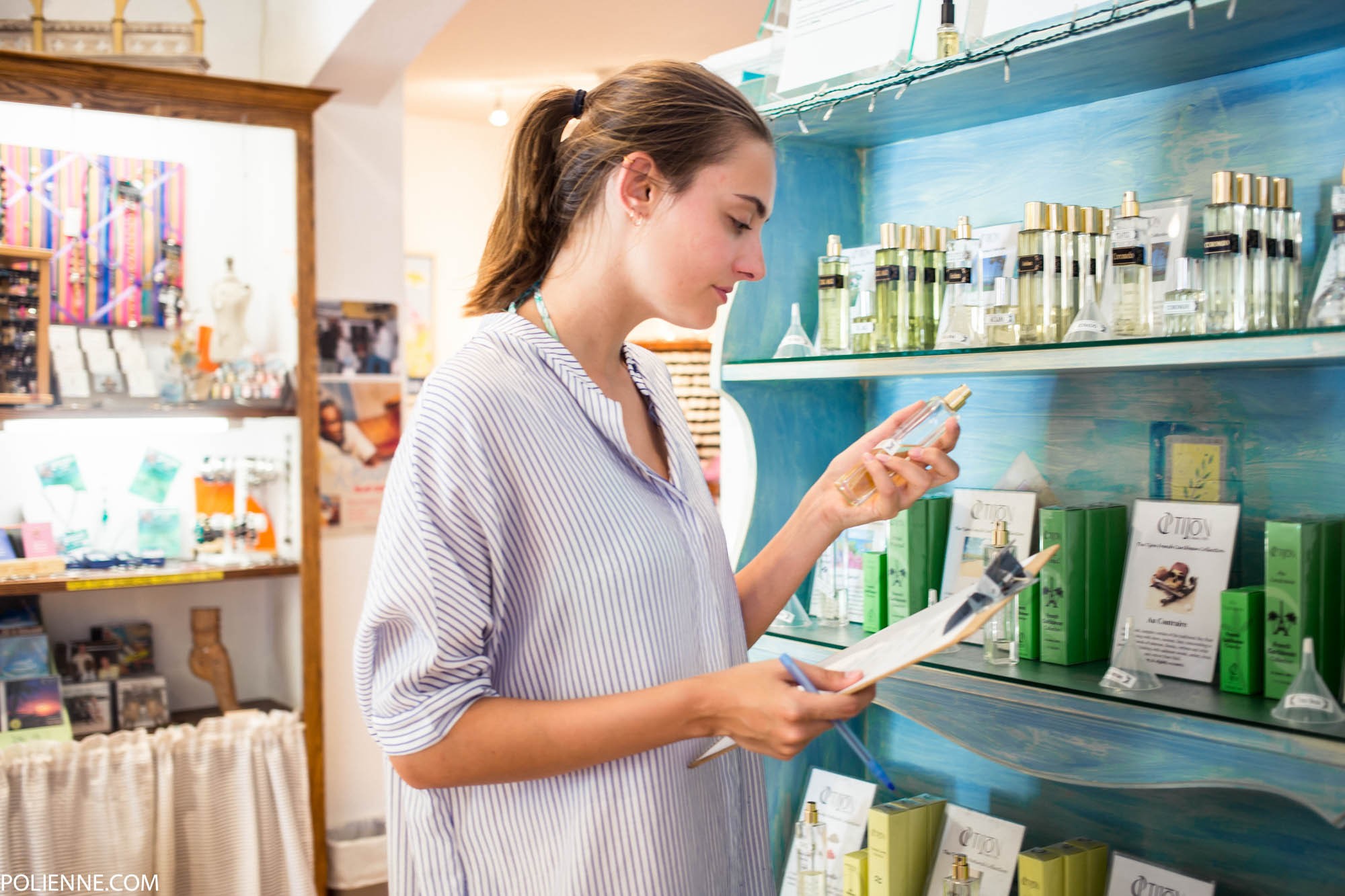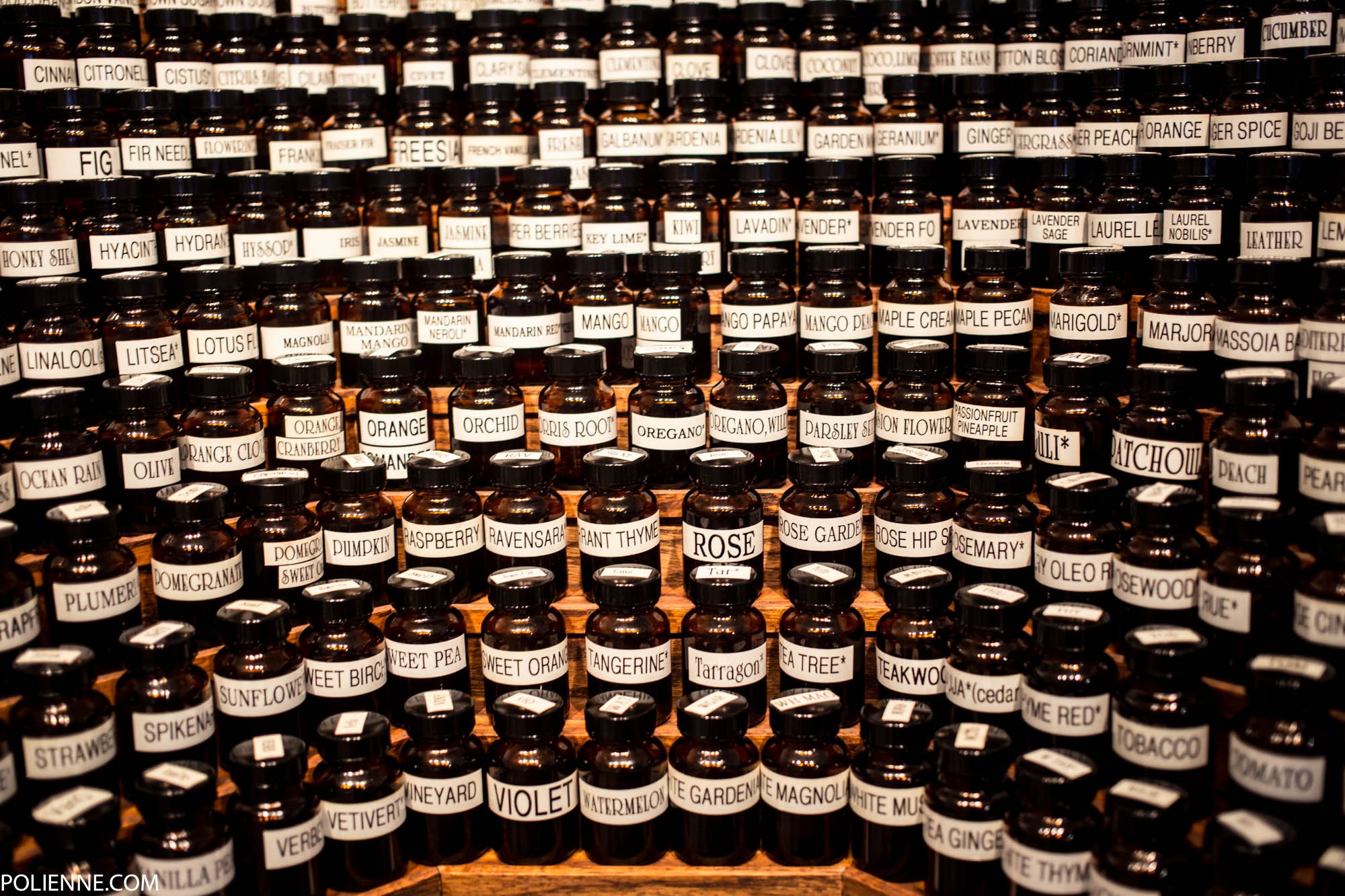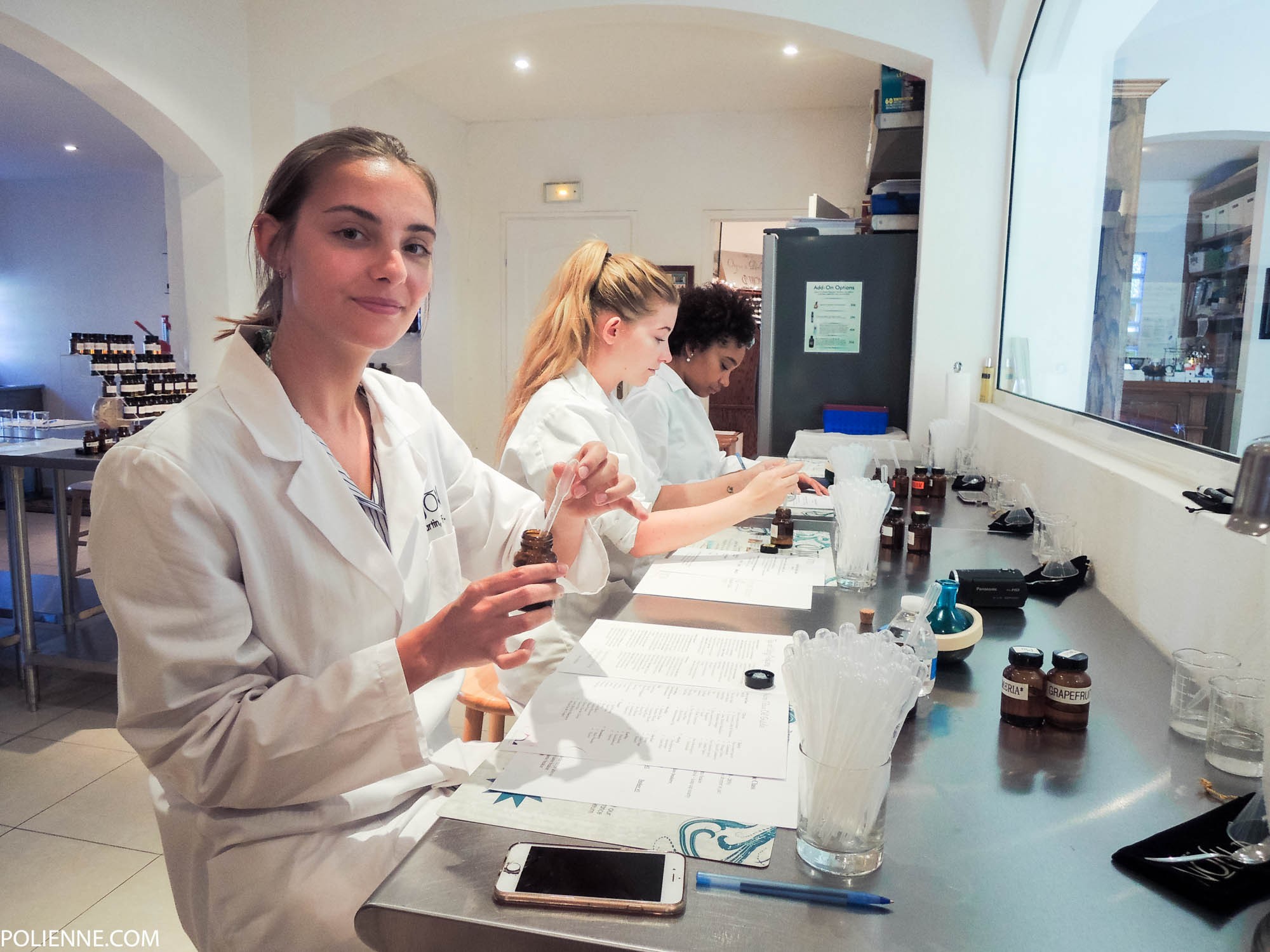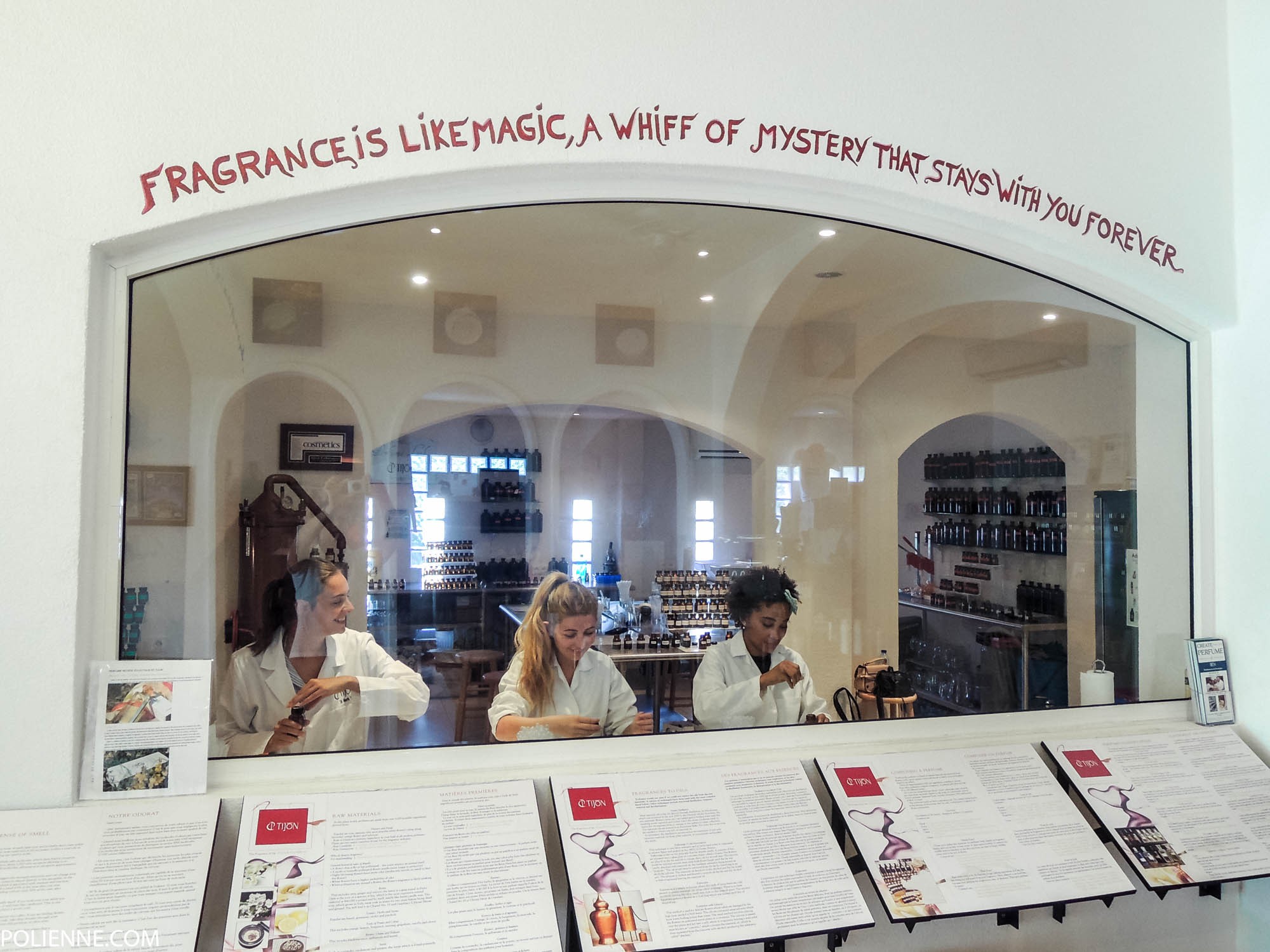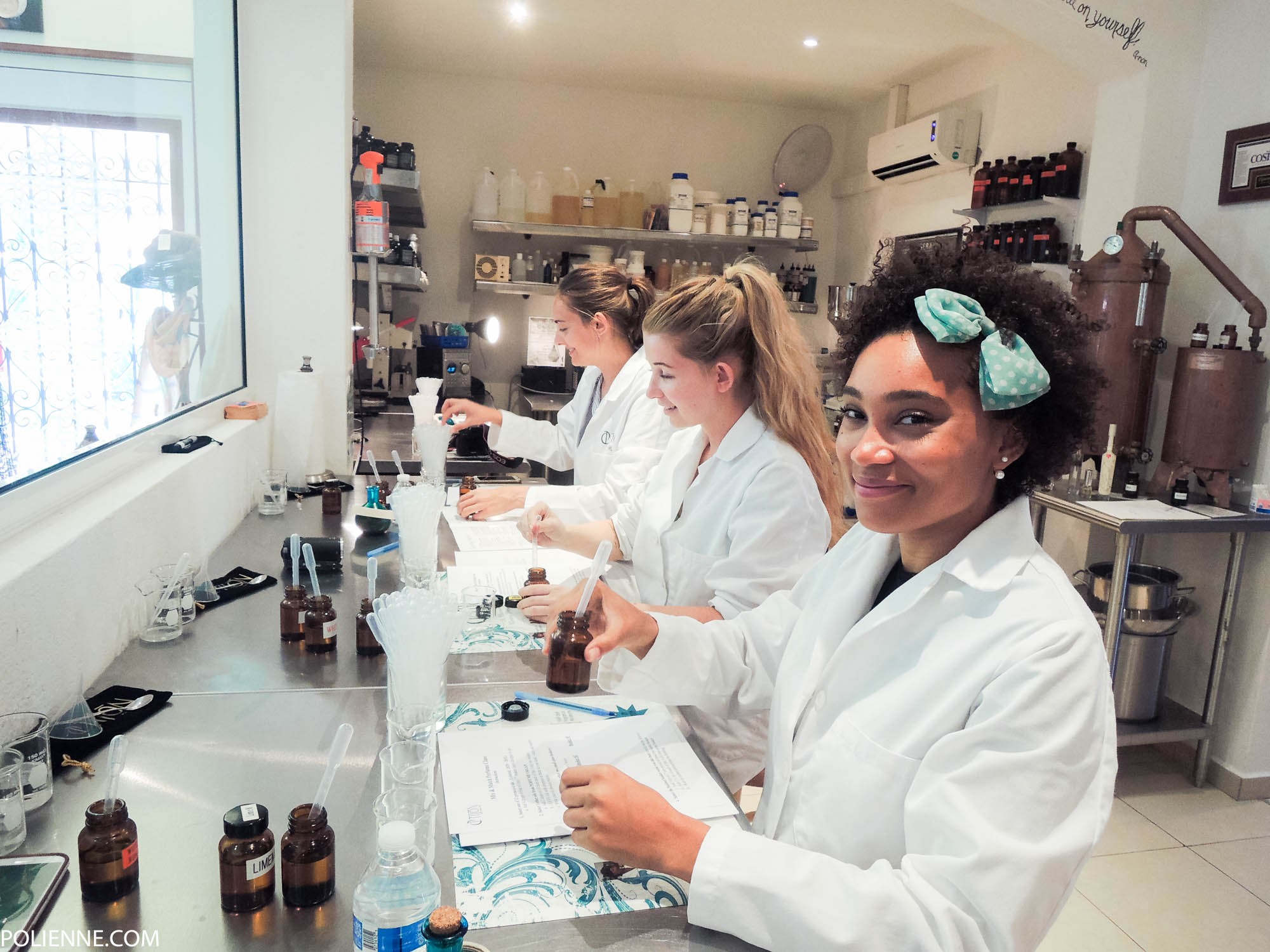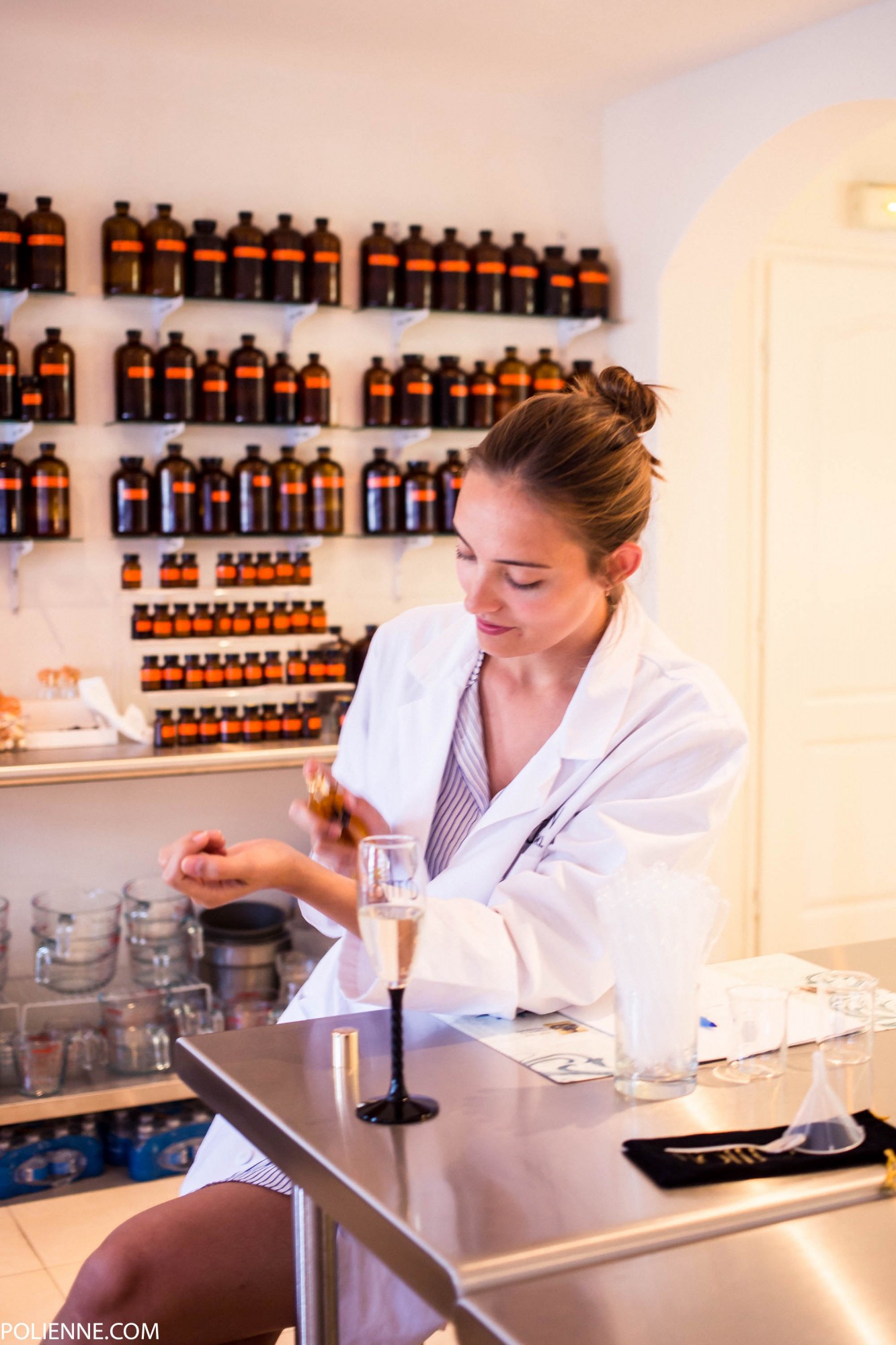 These were a few of my favourite things that contributed to absolutely losing my heart to Saint Martin. If you're wondering what other aspects of the island impressed me so much, keep your eyes peeled for my next outfit posts, travel diaries… and a video.
Photos by Dogs & Dresses and I
INSTAGRAM @pielaun . SNAPCHAT @pielaunio . PINTEREST @pielaun