Hi guys, this is me casually posing as a Greek goddess in an 80s swimsuit and 70s sunglasses next to the mythic Aphrodite's Rock. Because that's how you rolllllll on Cyprus.
And although I LOVE this look and these photos, I felt a bit hesitant to post them here. I mean, if I would have had a flatter chest, this look would probably be super cool and edgy, but my breasts kind of changed the entire story. Don't get me wrong: I luv my boobs! And I luv every kind of boob. But I usually cover mine up since I keep struggling to find the perfect balance between showing some cleavage and looking classy at the same time. So wearing this amazing Beach Cult swimsuit with deep V plunge in a sophisticated way was quite a challenge. Covering up everything else with this stunning white maxi skirt that I've had for years seemed like the appropriate solution.
With the idea in mind that my 20s are probably the perfect moment to show off and sport a look like this, now is the time! So here you go, my friend Lisa's beautiful sunset shots near Aphrodite's Rock.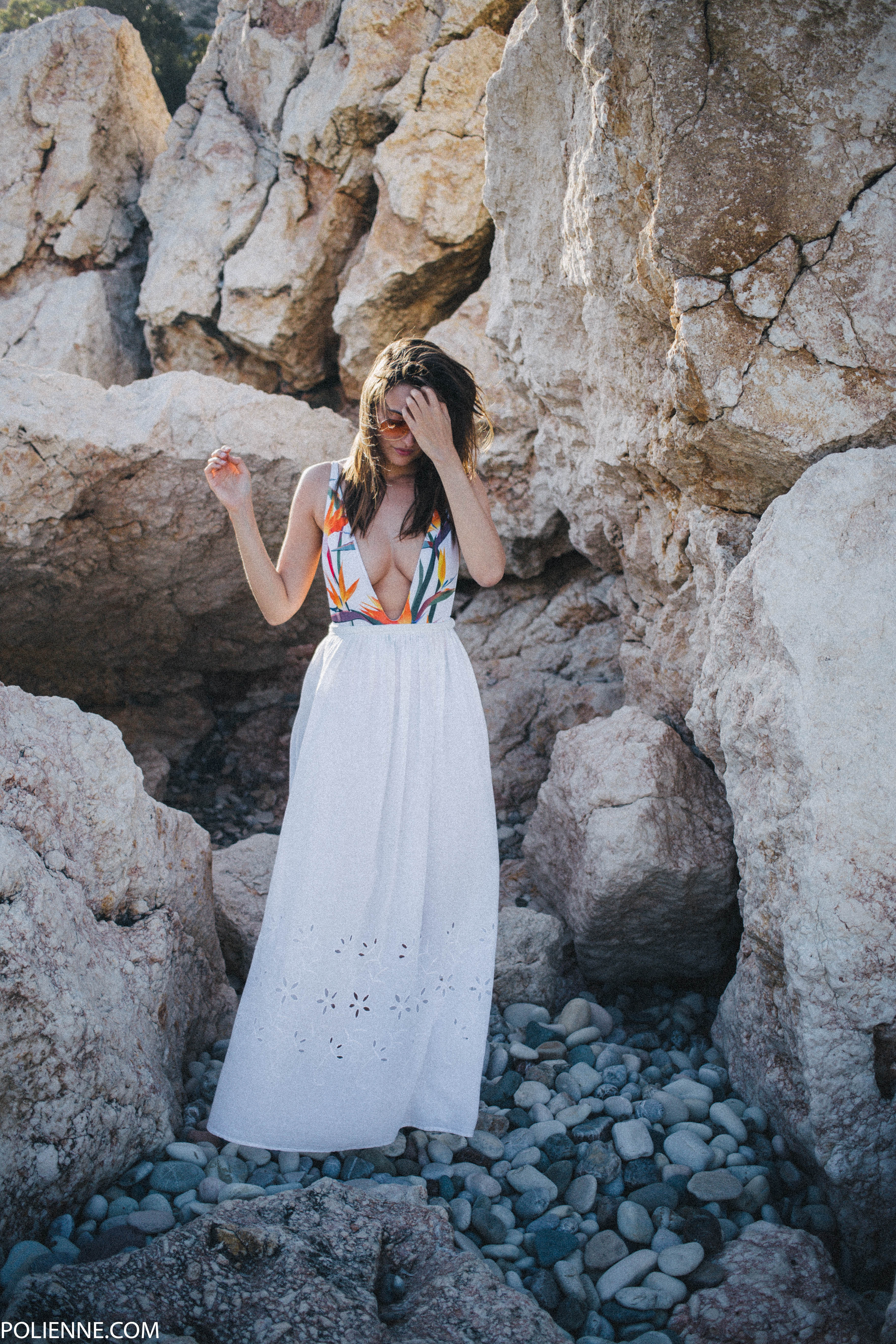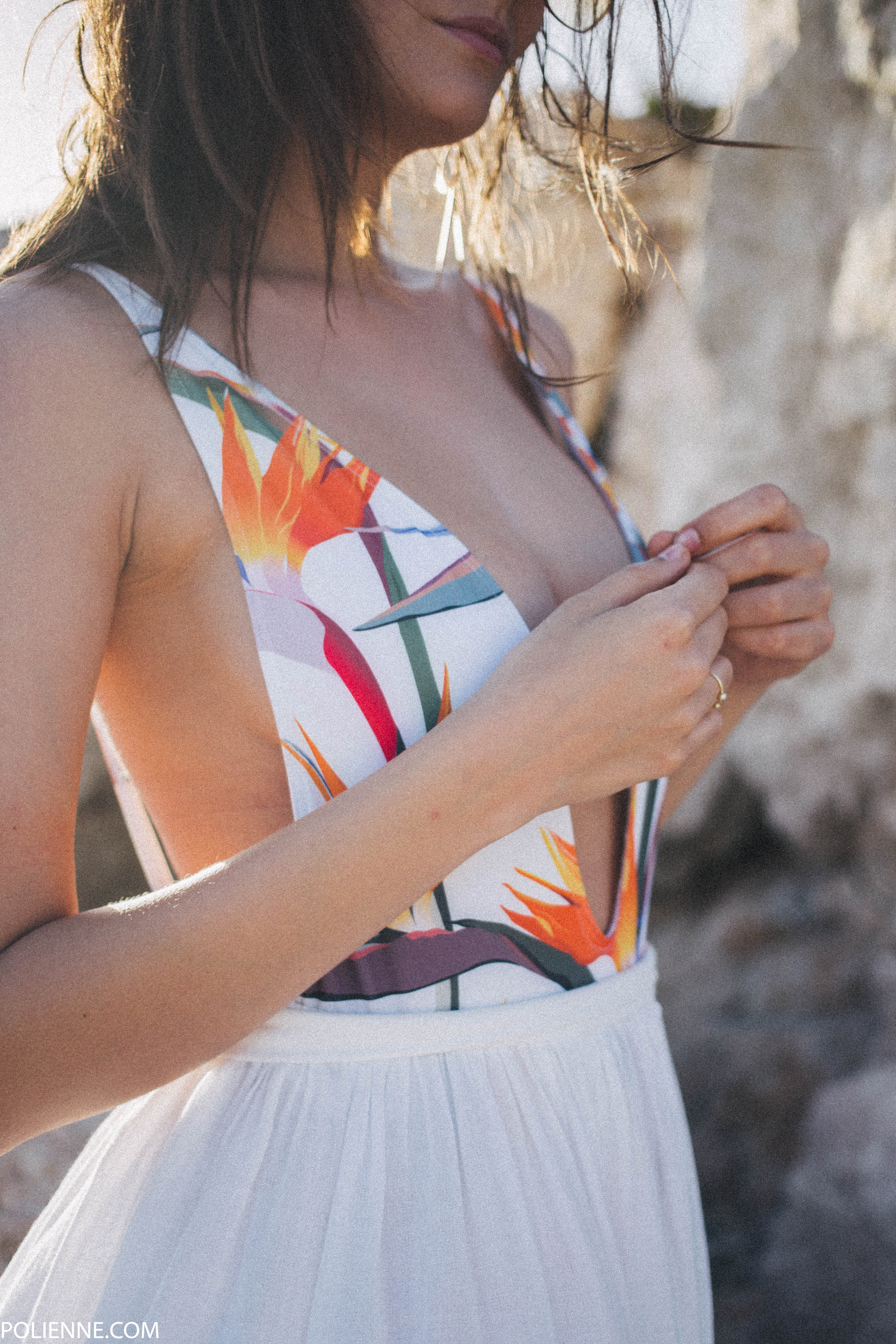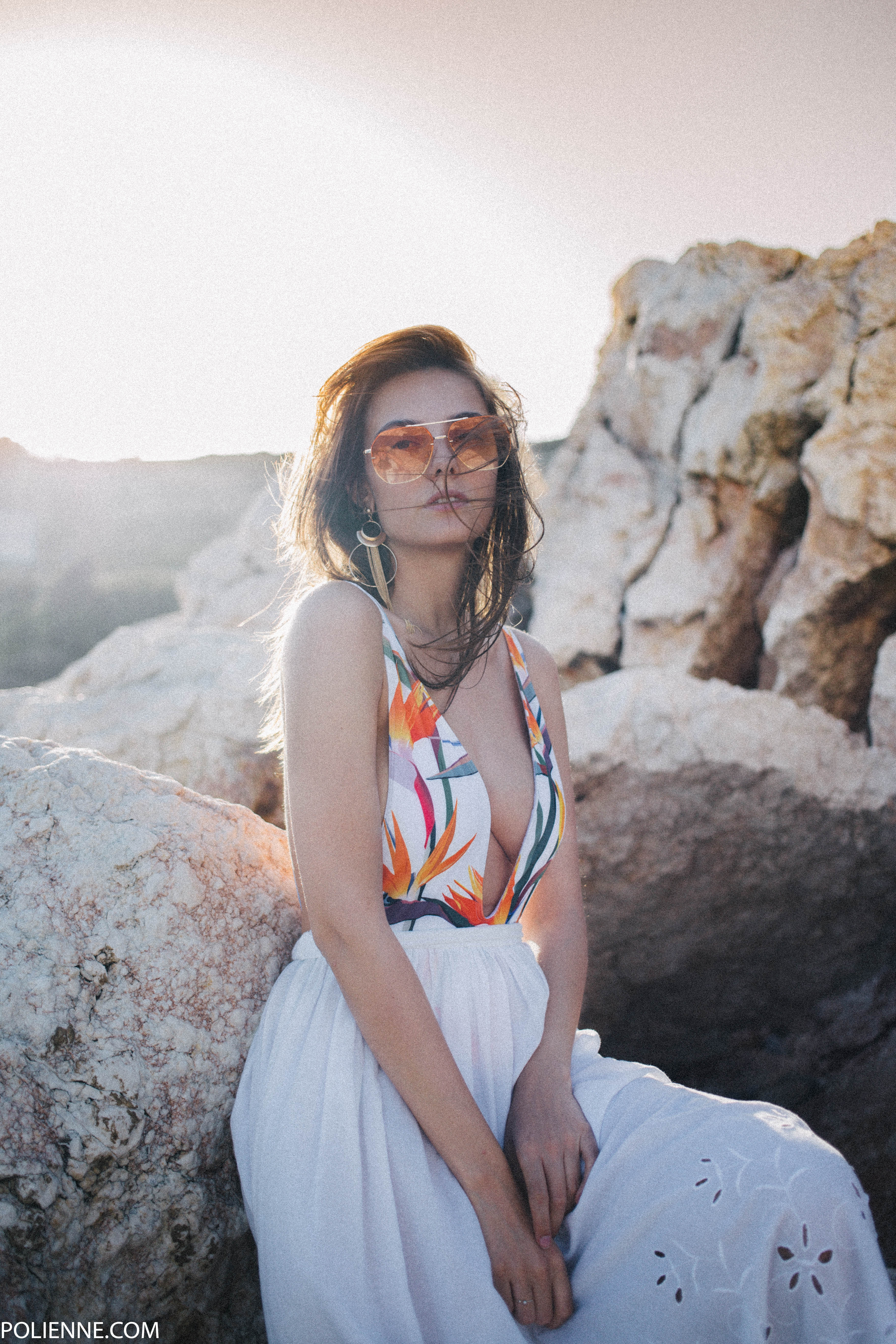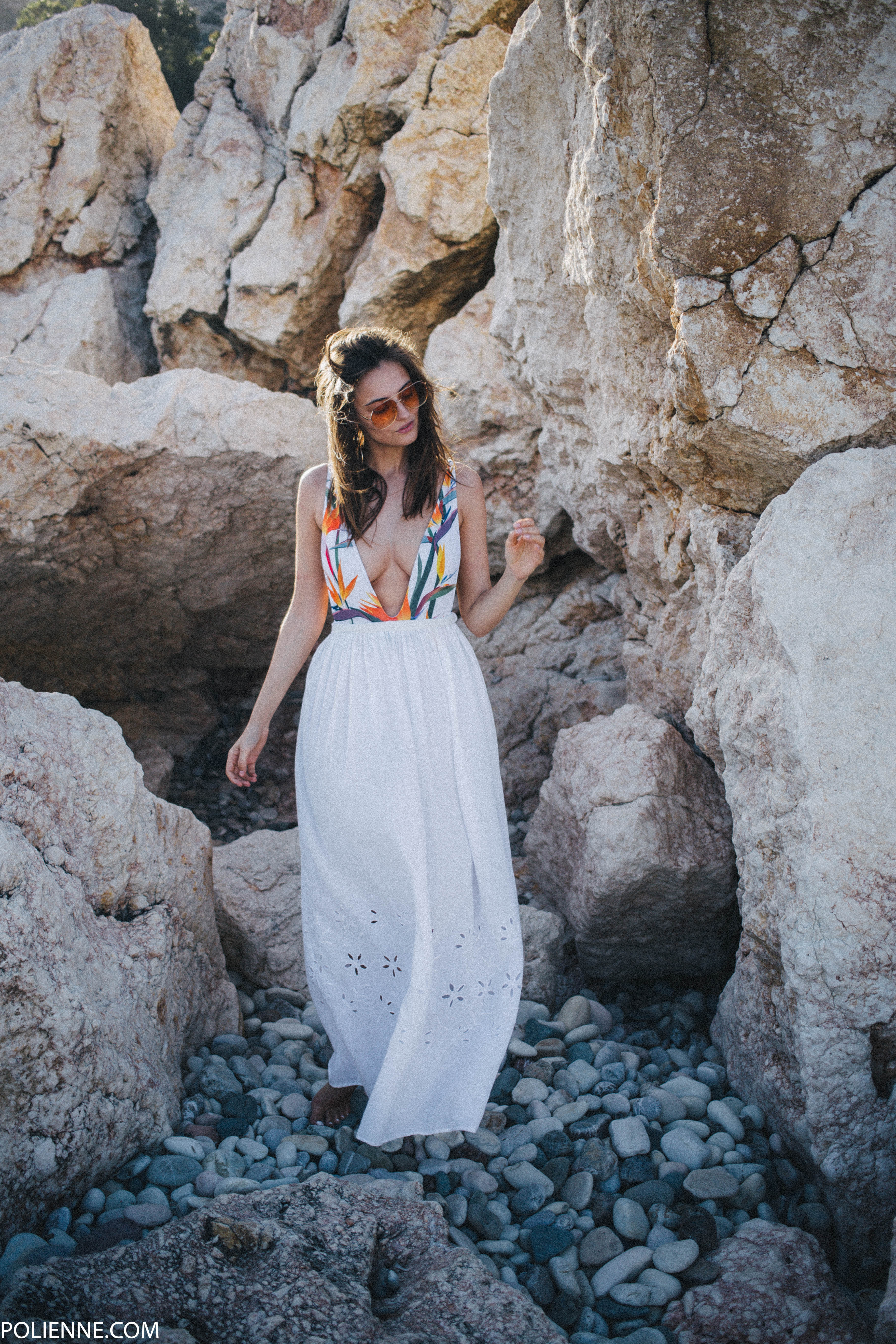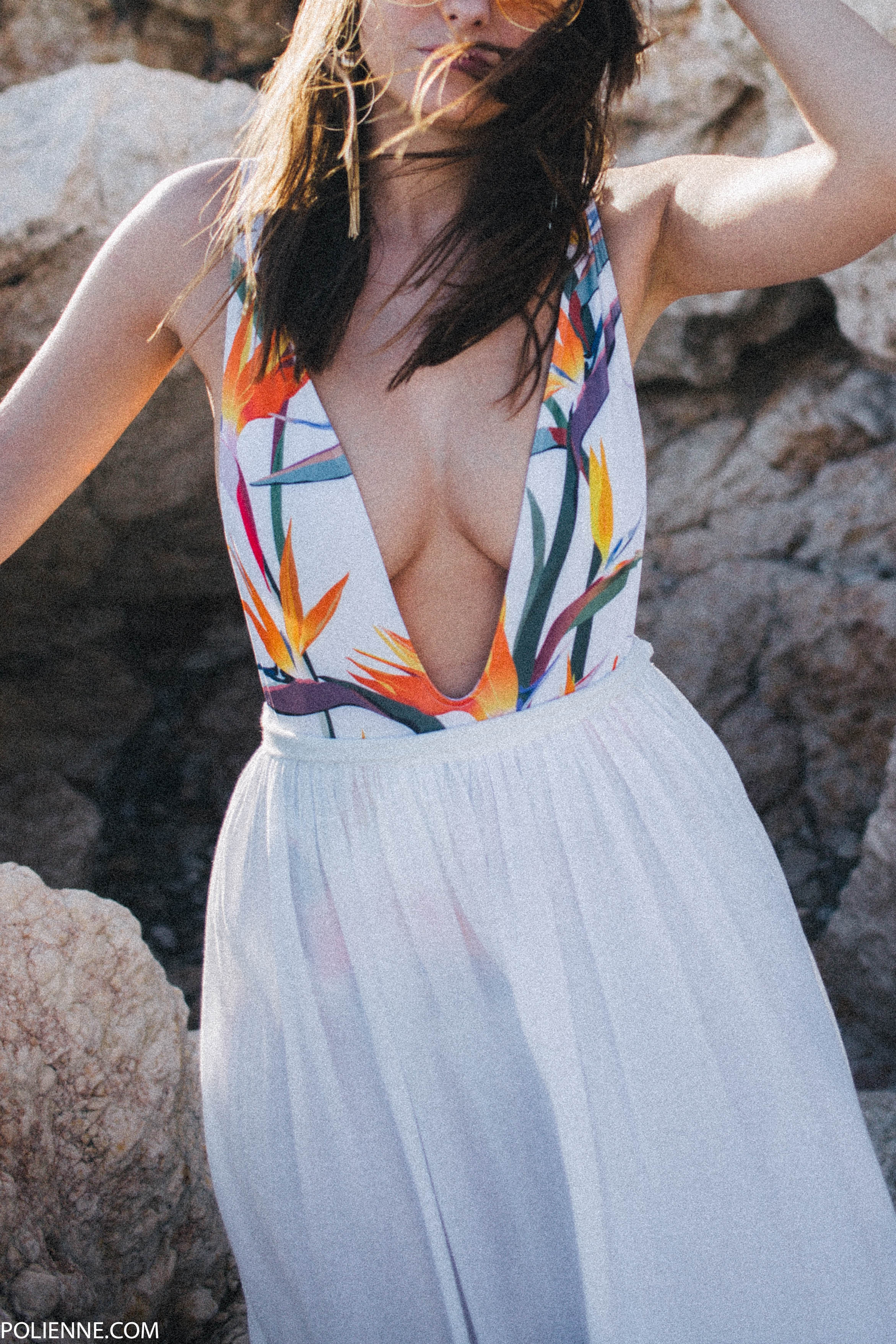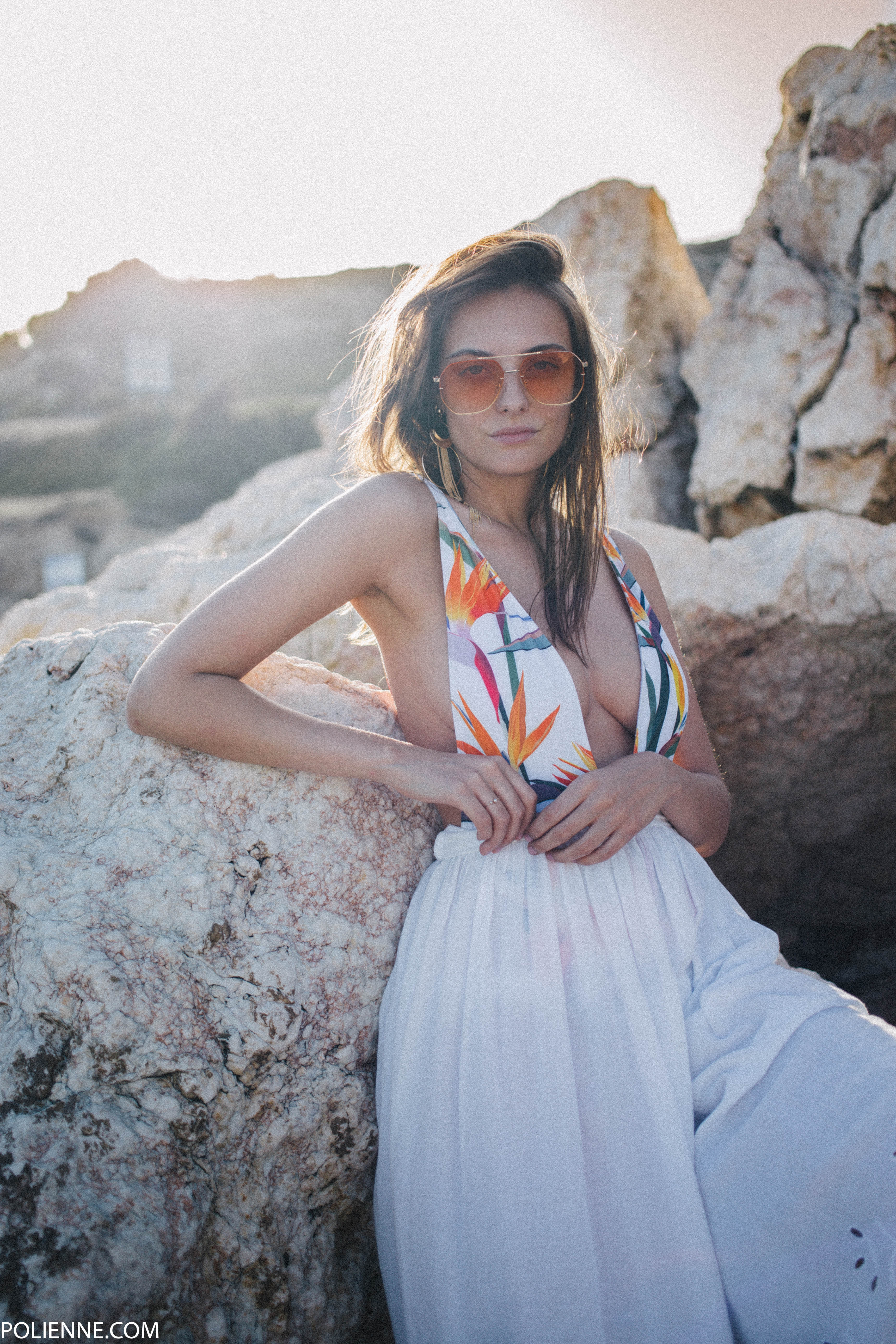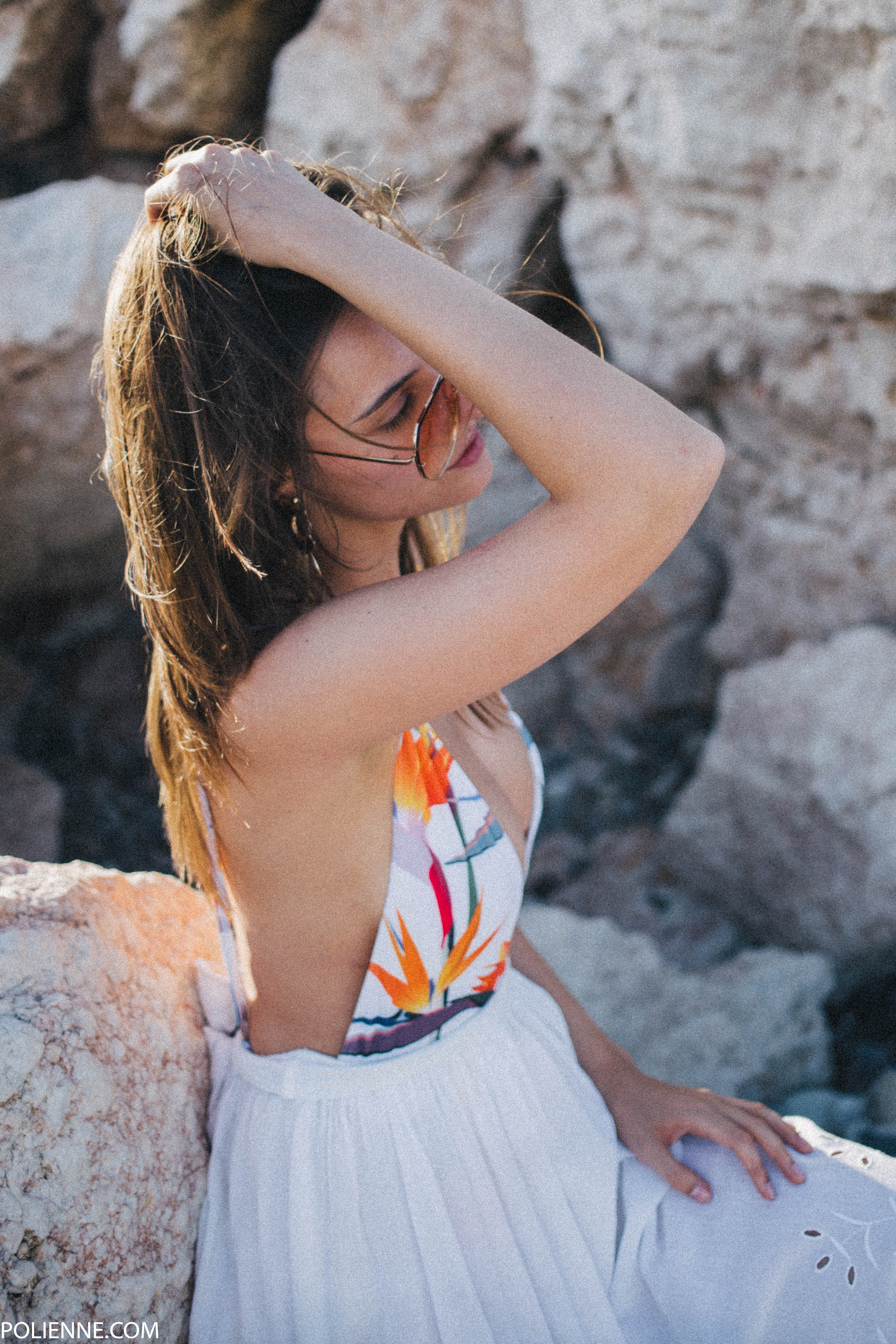 BEACH CULT c/o swimsuit by THE CORNER, H&M white maxi skirt (old, similar ones here), ASOS orange lens sunglasses (similar here)