During our little day off in Brussels the boyfriend and I strolled around, had lots of coffee, visited the musical instrument museum, enjoyed the sun, did some vintage shopping (see my haul here!), and ended up at an adorable Vietnamese restaurant. When walking back towards the car, we took the touristic/scenic road and captured a beautiful sunset. And accidentally, my outfit got in front of that beautiful sunset!
I wore this ridiculously cool La Redoute checked longsleeved jumpsuit and added my fave orange sunnies for a touch of colour. A jumpsuit probably wasn't the brightest idea when planning on vintage shopping, but hey, I do like how the look turned out!
Sooo this week is hella busy, but hella FUN as well – I went to Paris for a quick quality getaway with boo Lisa (okay, we did plenty of work and outfit shooting as well), discovered lots of cool new brands during the Antwerp press days and am off to London with my love today! We're having a relaxing weekend off and will be visiting a few London neighbourhoods I'm not familiar with. So if you have any tips regarding Carnaby & Berwick Street and Seven Dials, just shoot!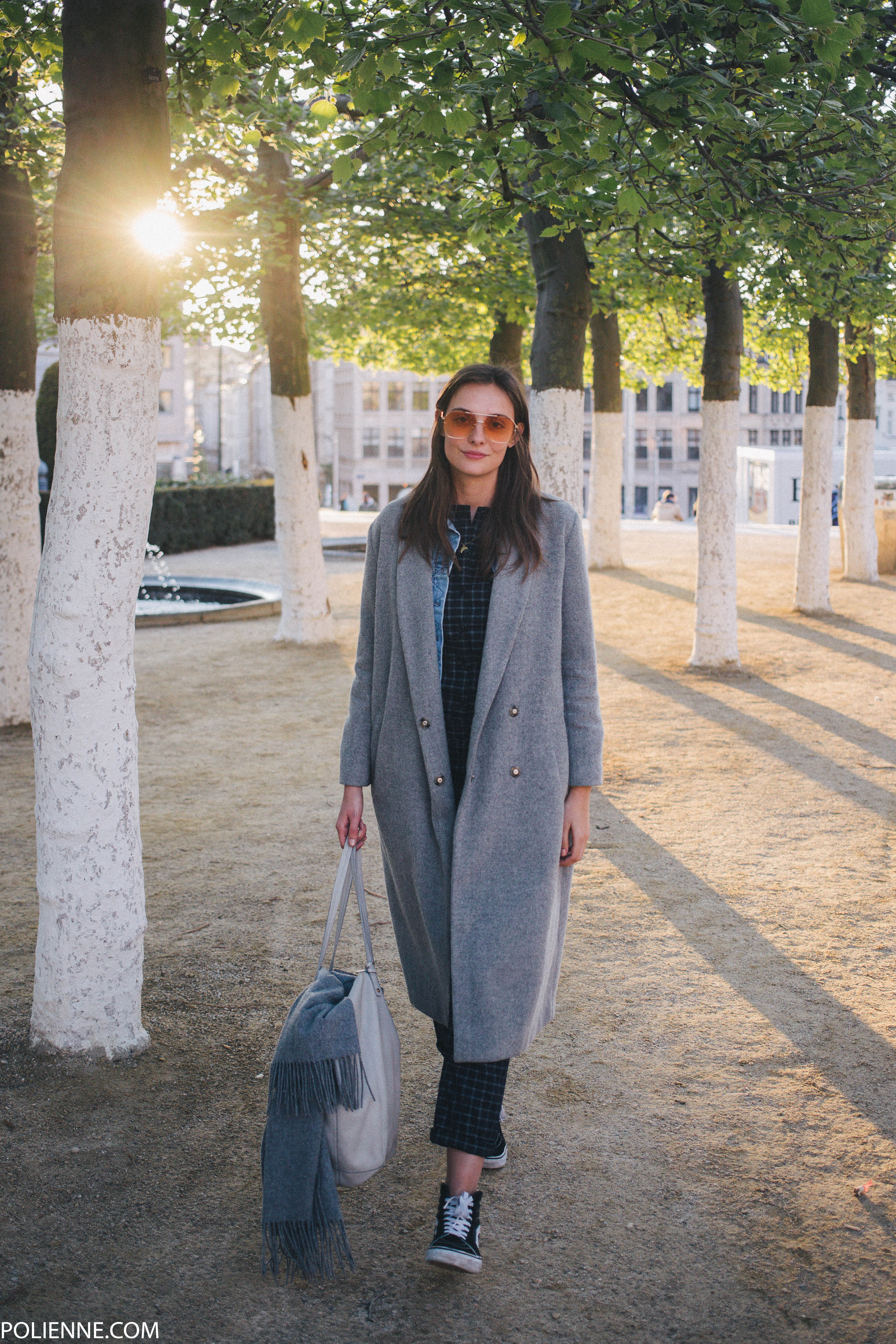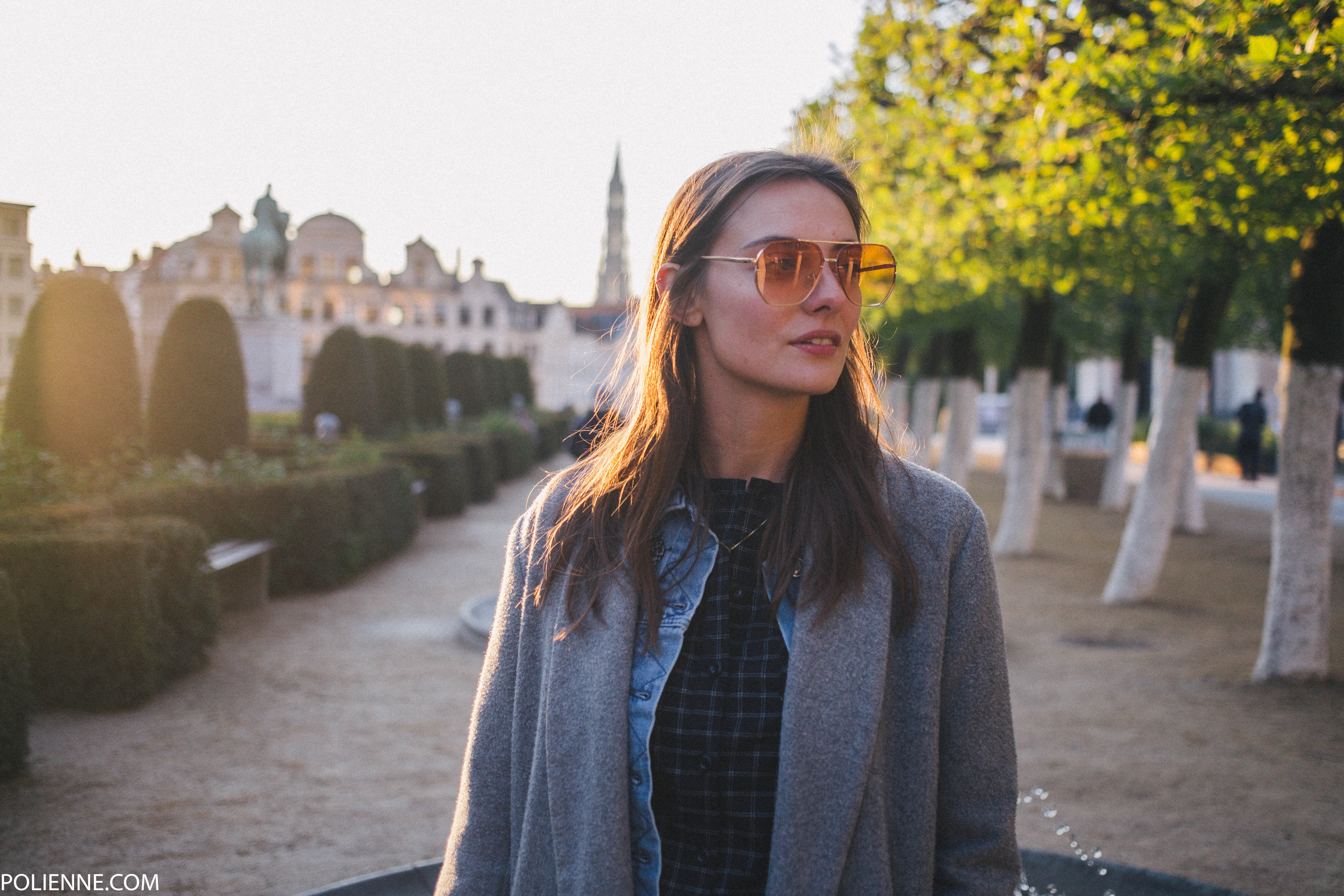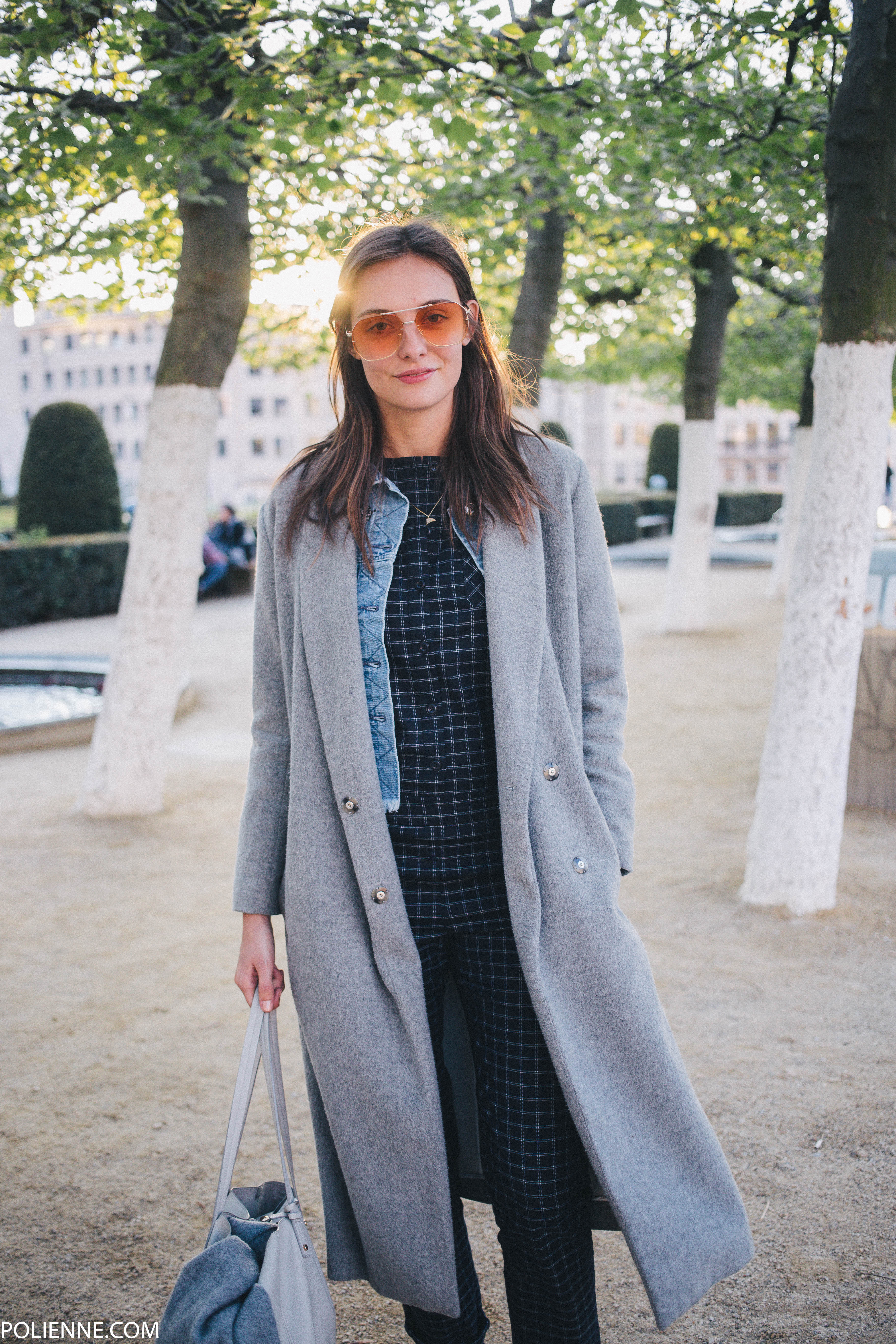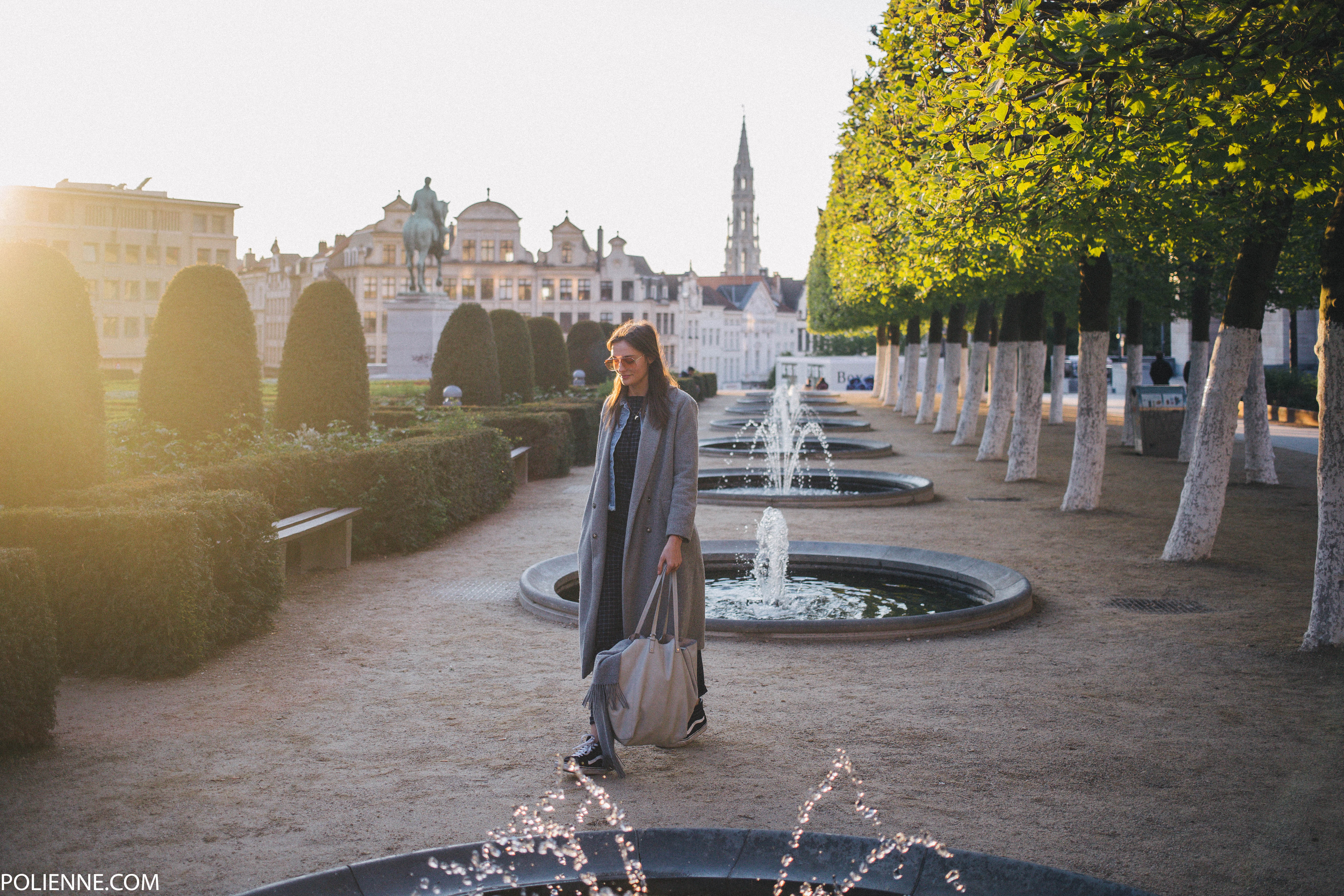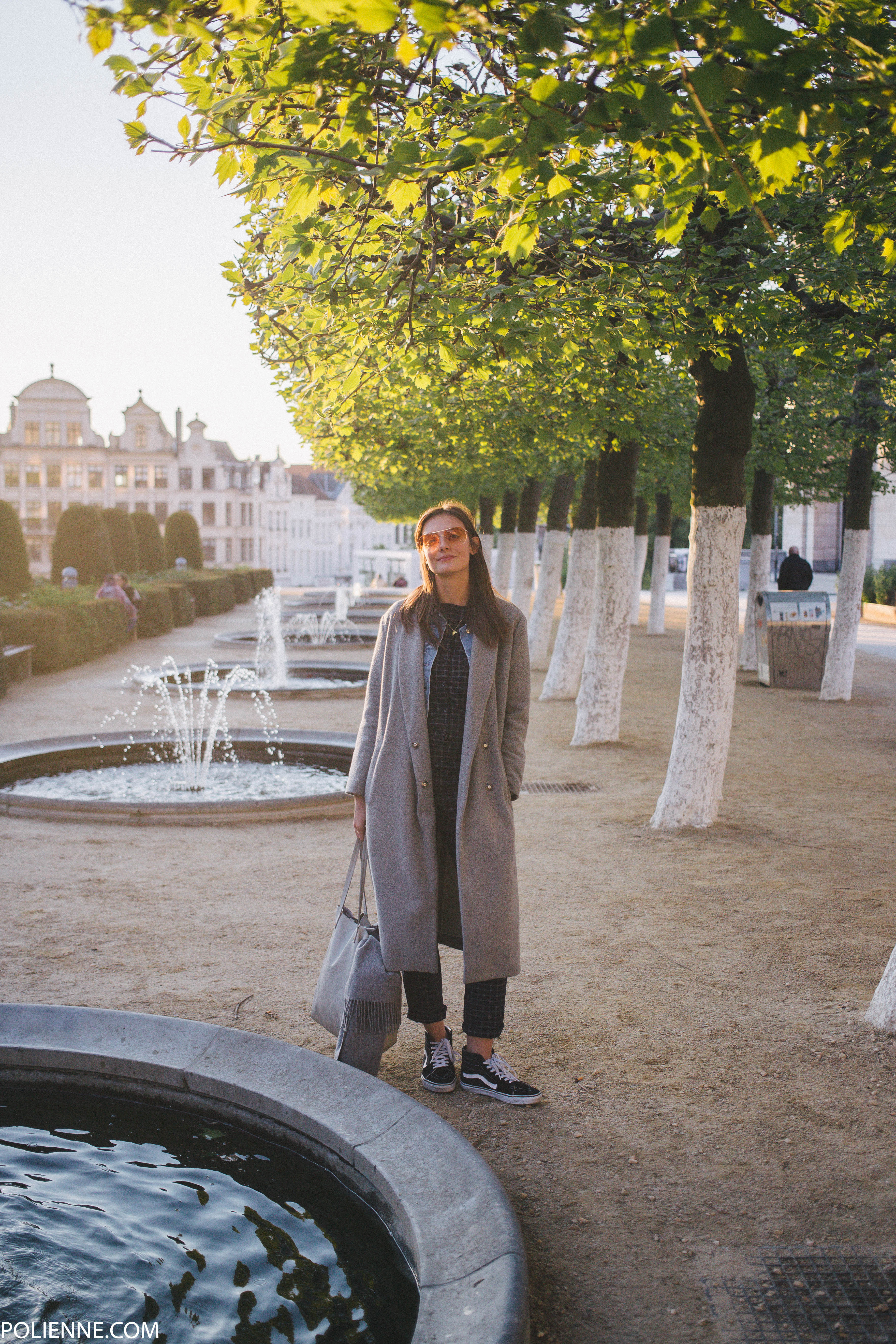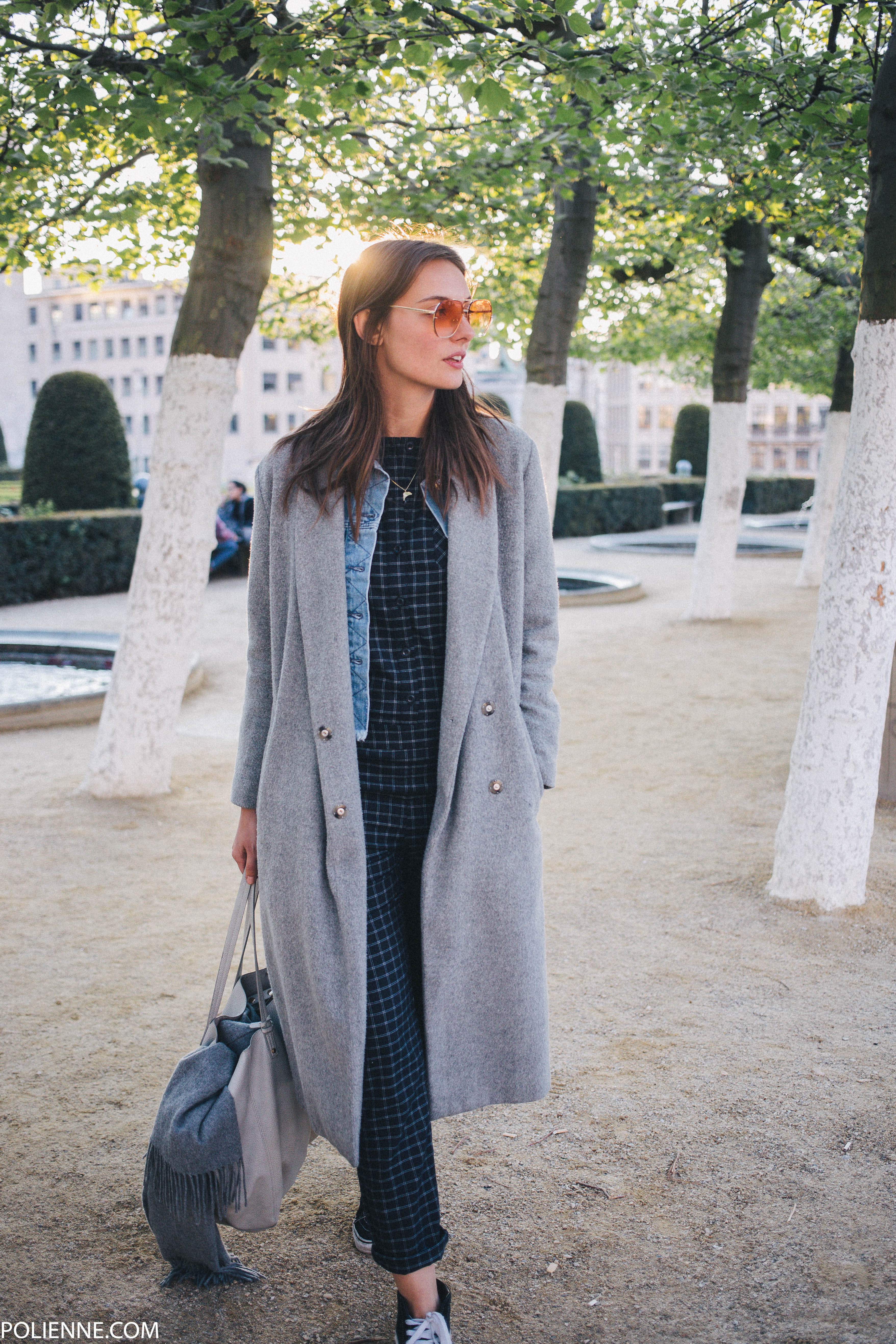 SAMSOE & SAMSOE c/o grey coat, LA REDOUTE c/o jumpsuit, H&M denim Coachella jacket, VANS sneakers, WEEKDAY scarf, ASOS tote bag & orange lens sunglasses, JUKSEREI croissant necklace