Nothing beats a good Sunday outfit inspiration boost! If you're panicking about what to wear next week, PANIC NO MORE. I'm here to inspire you with my 7 outfits that I wore last week! 3, 2, 1… Let's go!
MONDAY
What's not to love about long, flowy skirts, right? This one in particular is probably not one that I'd usually pick out, but it caught my eye at H&M in a moment of frustration — yes, even I shop to forget feelings — and I decided that I loved it. Turns out I actually still do! Yay! I wore it with my cool Samsøe & Samsøe tee and that bright red Pinko bag. Full outfit shoot still to come, by the way!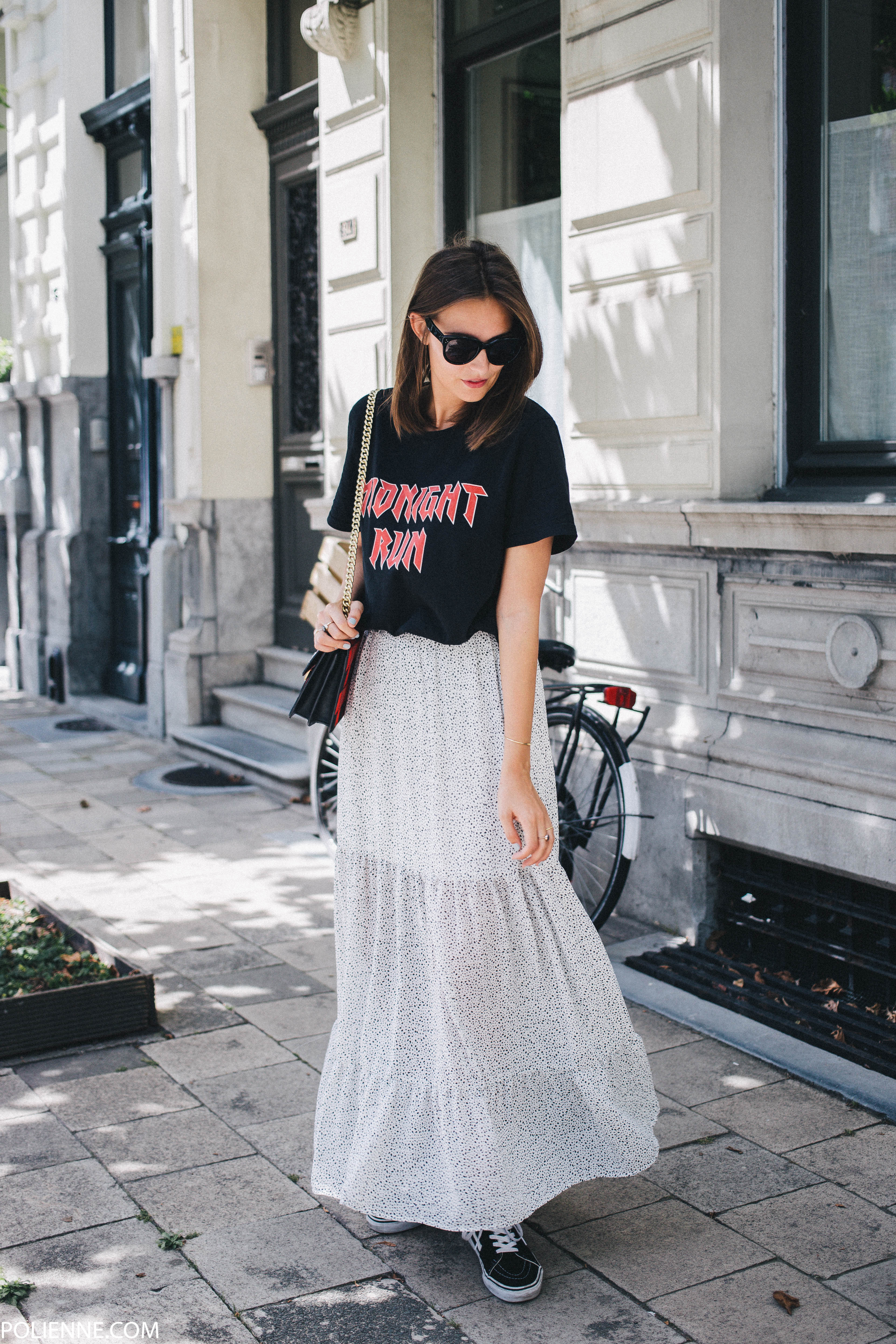 TUESDAY
I had bought these FABULOUS shoes at the seaside on Sunday and basically never took them off anymore. On Tuesday I wore them for a desk day and a family dinner with my cashmere knit and a silk pair of pants. Win!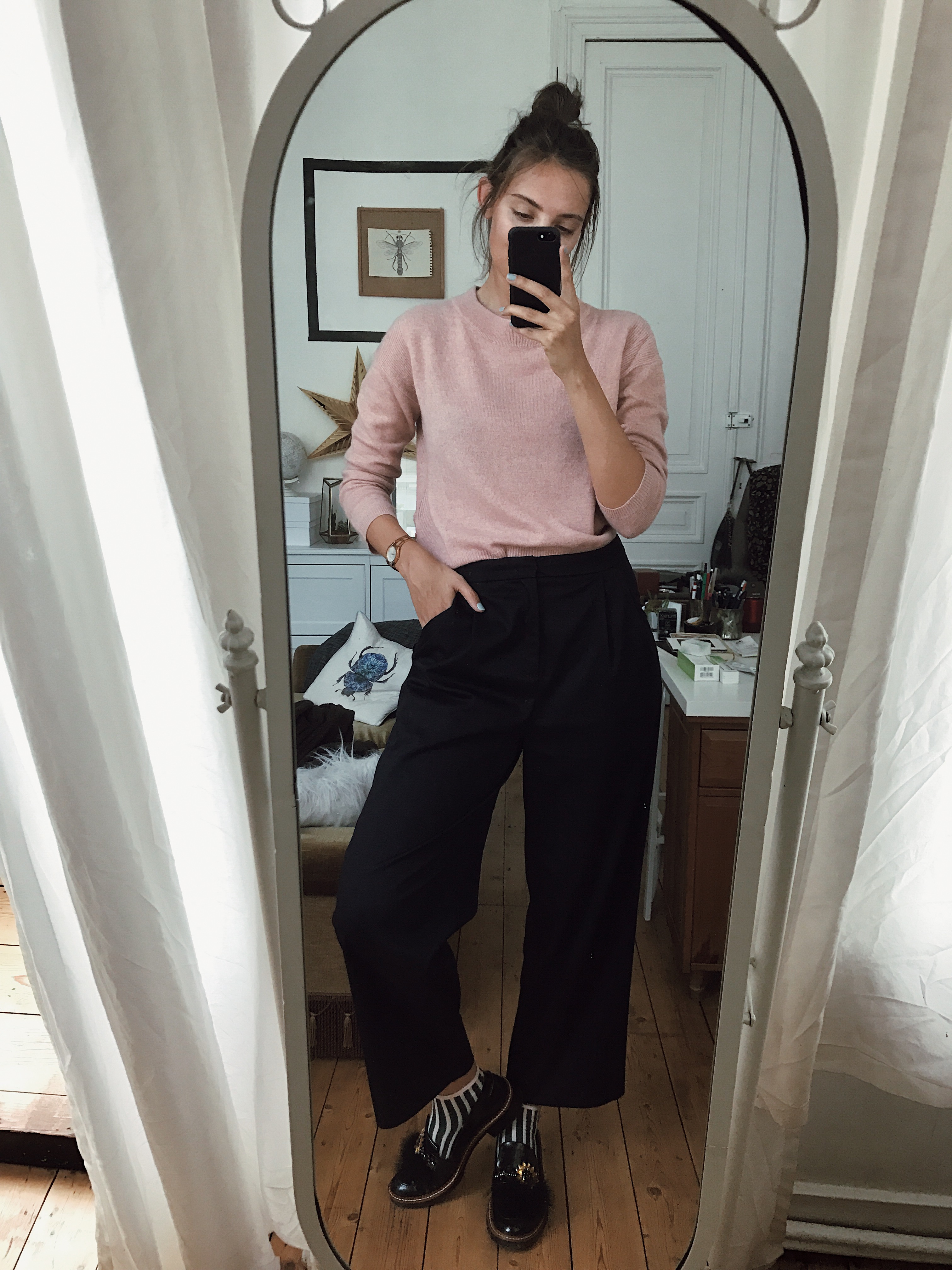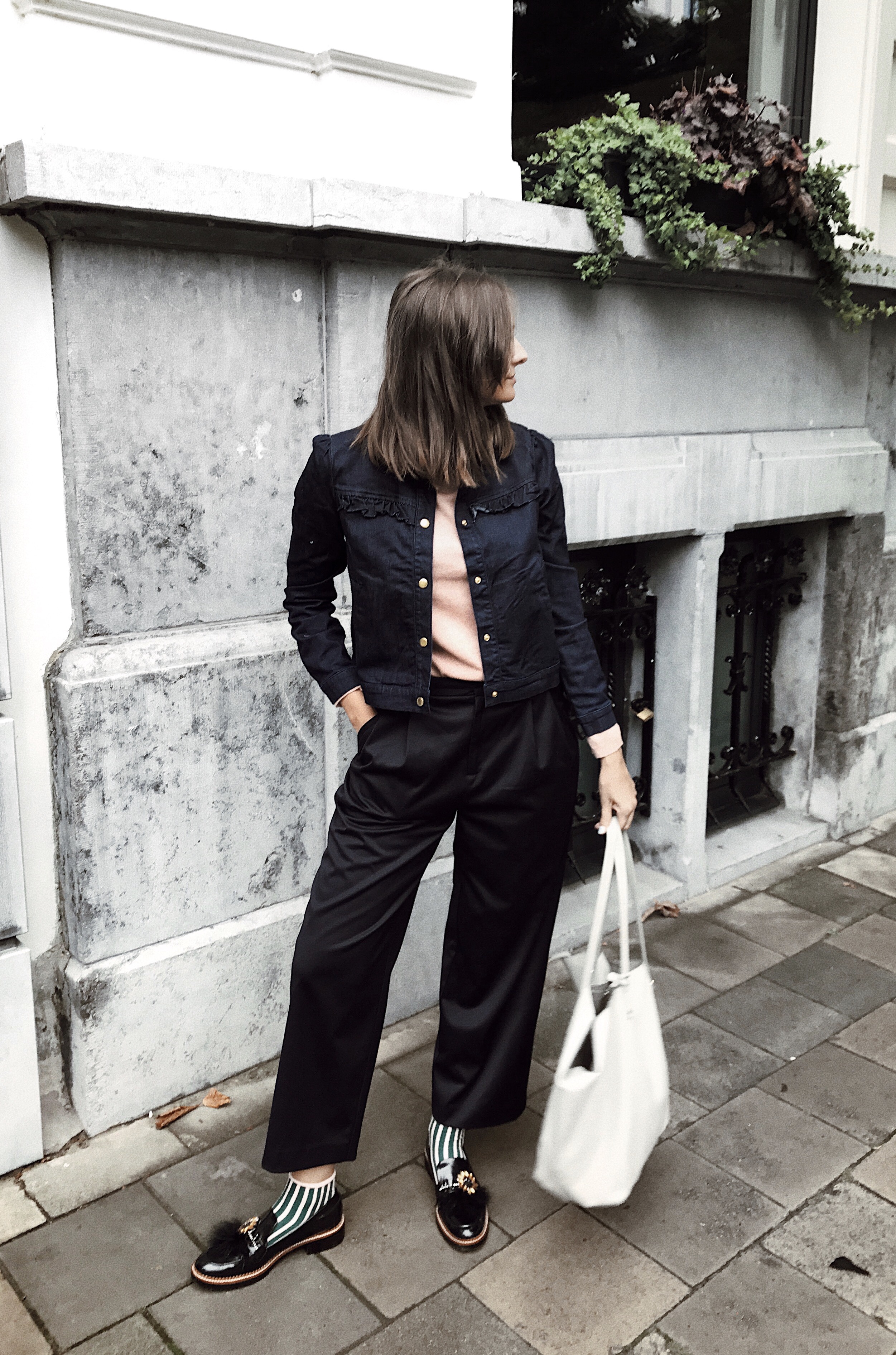 WEDNESDAY
Yeah, Wednesday was another desk day. Sorry guys, life gets boring sometimes! I did wear a long floral dress to brighten things up — the desk day AND the grey weather. I got it at La Redoute and if you feel like spicing things up too, it's currently for sale at €35.99! You're very welcome.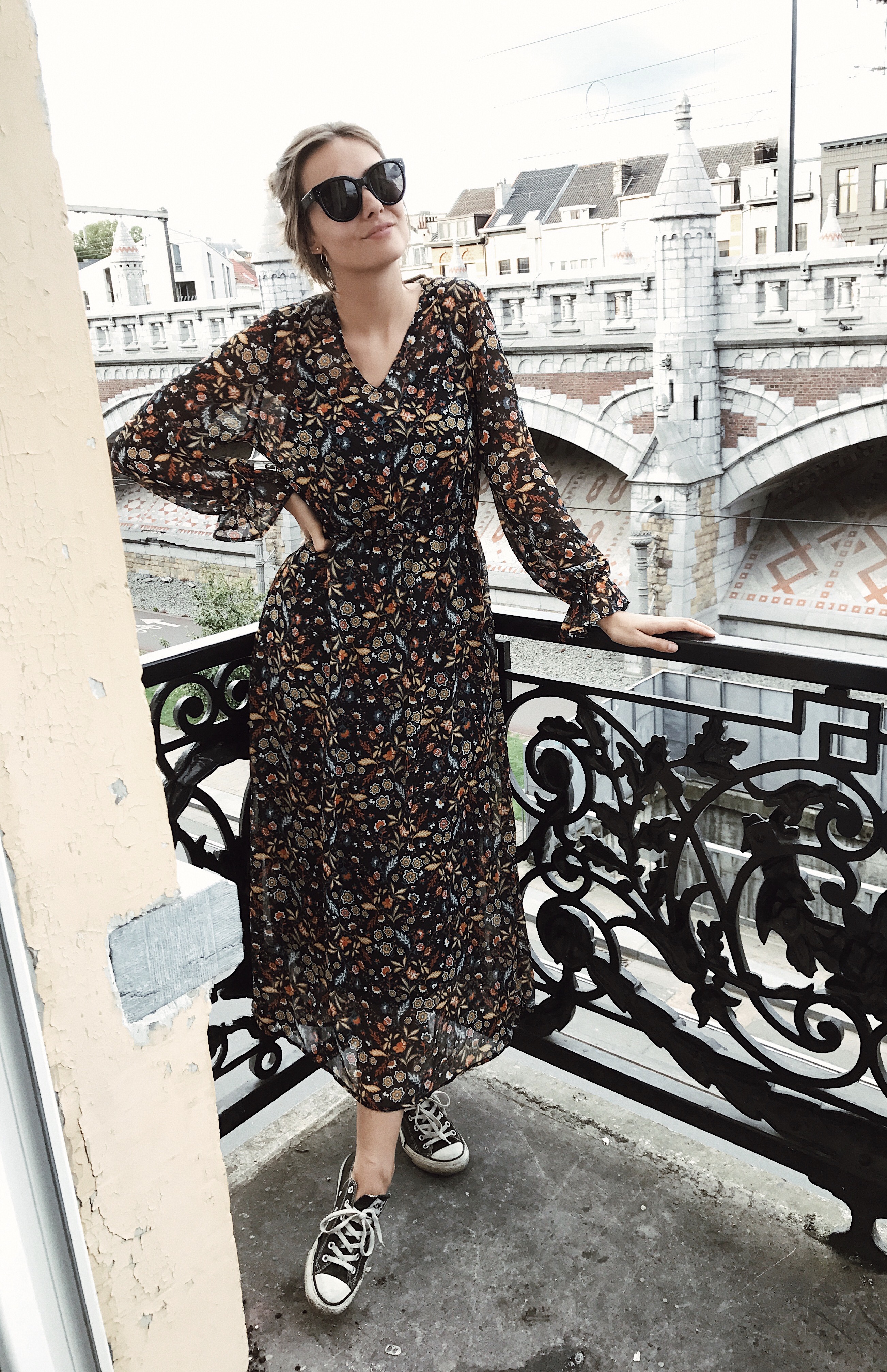 THURSDAY
Thursday was for e-commerce shooting, which basically means being locked up in a studio without any day light and air! It's not so bad as I just made it sound though 🙂 Putting clothes on and off all day long requires a simple outfit, so I wore this old H&M shirt and a pair of boyfriend jeans. Easy does it!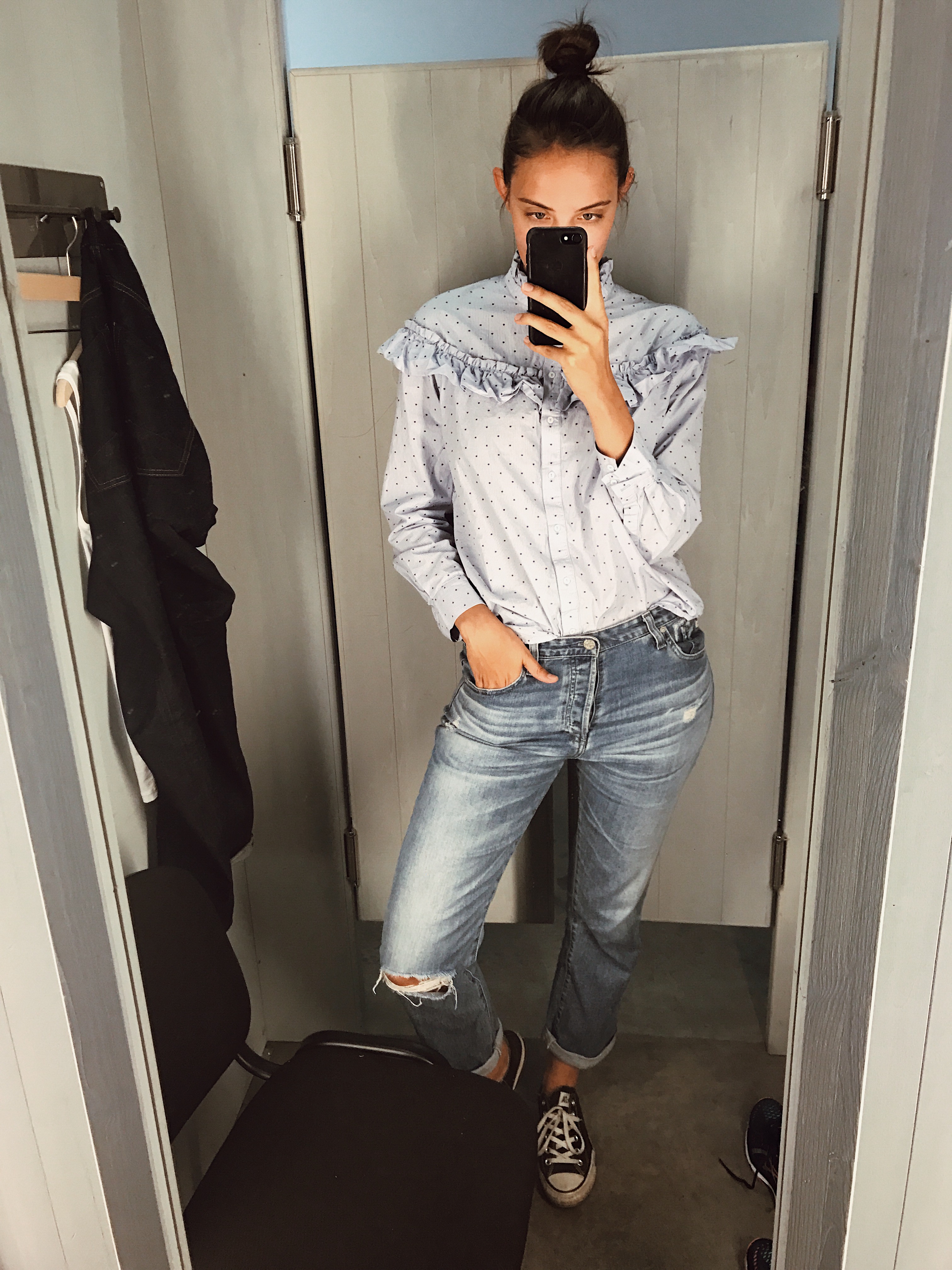 FRIDAY
Luckily things got wilder at the end of the week! On Friday I visited my modeling agency for polaroid pictures, had a fun meeting at the H&M showroom, went for lunch with buddy Justine and attended the Lokerse Feesten, where the boyfriend played two awesome shows. One hell of a party! I wore that cashmere knit again, and the stunning PU skirt I told you about earlier. Luv.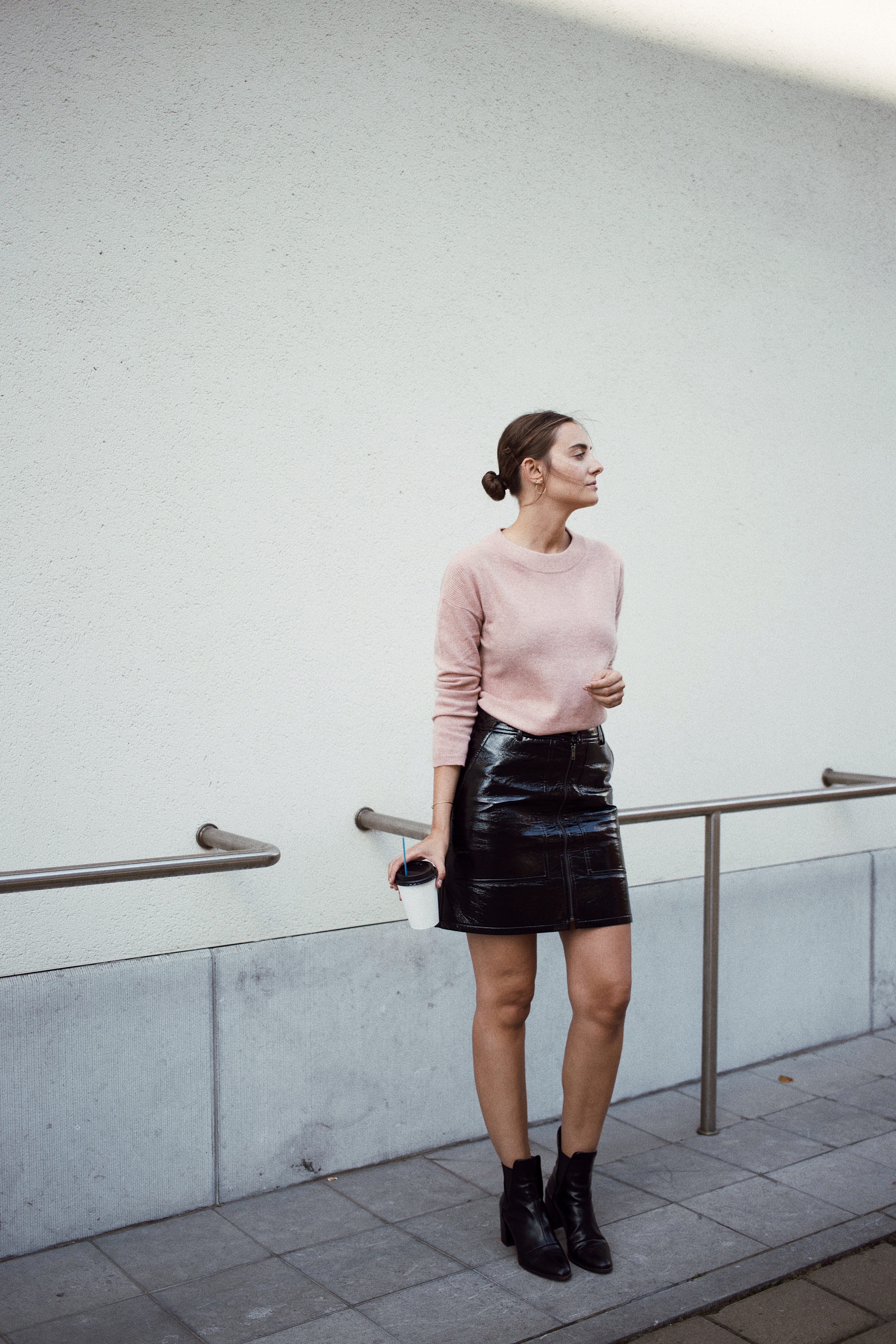 SATURDAY
One hell of a party – yeaaah, about that. Let's say I spent most of my time on the couch on Saturday 🙂 I did go out for a few groceries and here's what I wore! A H&M corset top, an old H&M cardigan and boyfriend jeans again. SO LAZY.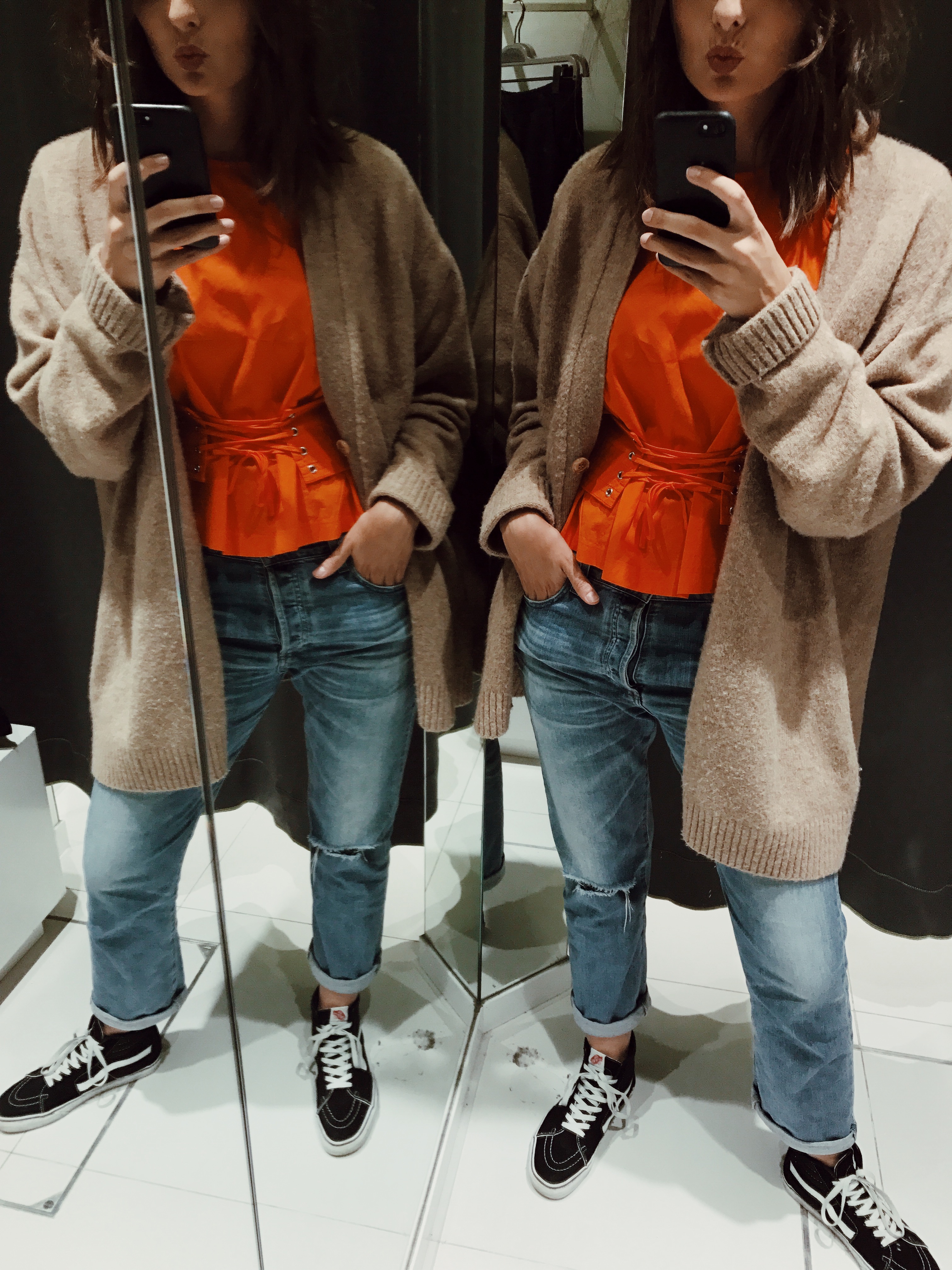 SUNDAY
And at end the week, I recorded our CONTOUR Spotted video at WECANDANCE festival, as I've told you yesterday! Find all the details at yesterday's post! YES, LAZY AGAIN.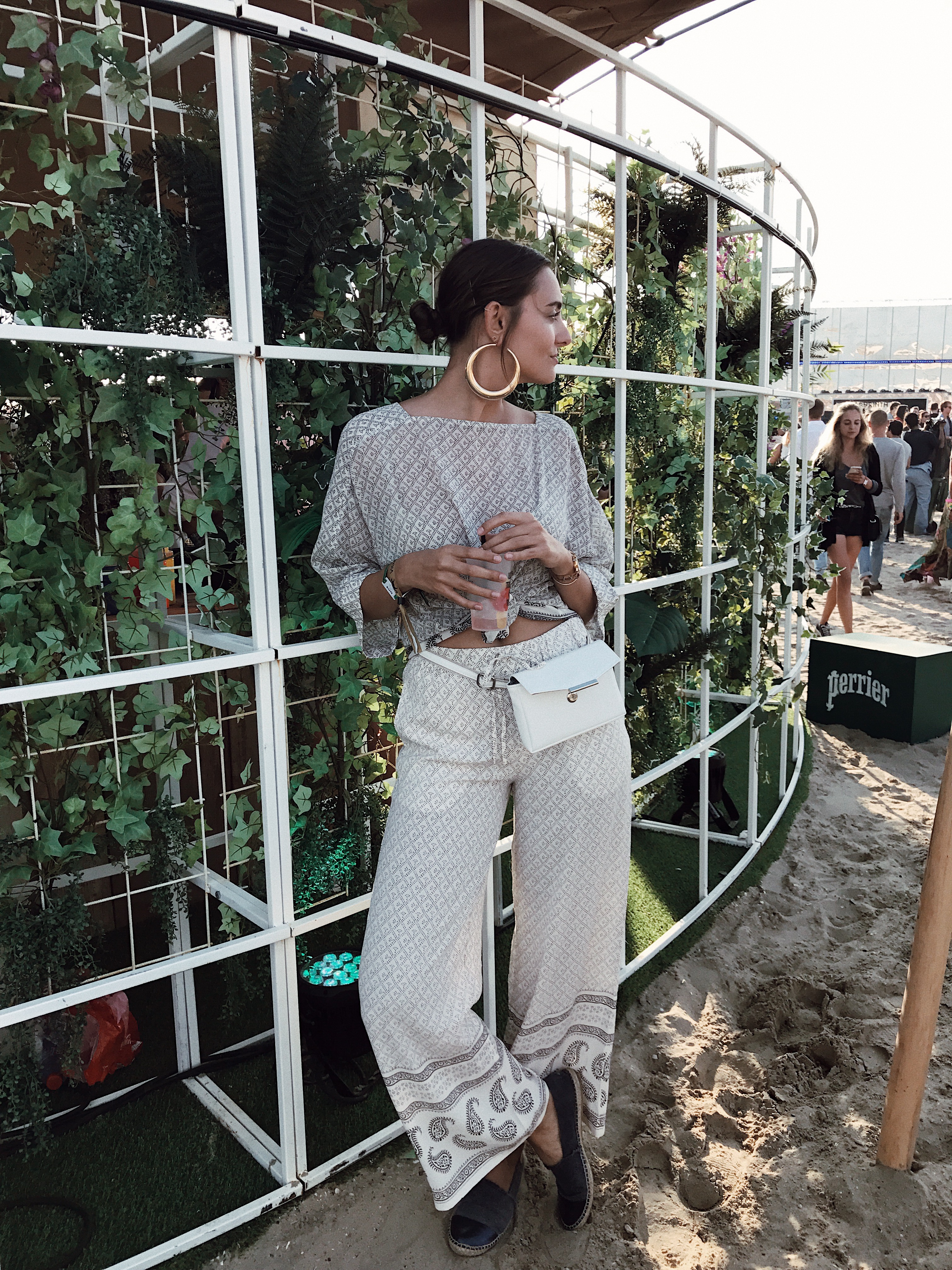 On the schedule next week? Our Denmark road trip and my birthday! WOOP! Have a wonderful Sunday you guys & let me know about your fave outfit!