How the hell did this become a category that only pops up every once in 6 months? I mean, the more outfits, the better! Last week was a fun one, so I captured all of my looks for you. Here's what I wore!
Monday
Ah yeah, Monday Shmonday. As a girl boss working on my own, I need at least one or two full desk days to get around the emails, the writing and the editing. And since my week schedule was so full, Monday meant desk duty. I did wear something slightly fancy because I had a family dinner in the evening, but unfortunately I forgot to take "real" pics! Yey for #fromwhereistand & selfies 🙂
ZARA flared knit, WEEKDAY wide trousers, RARAMURI sandals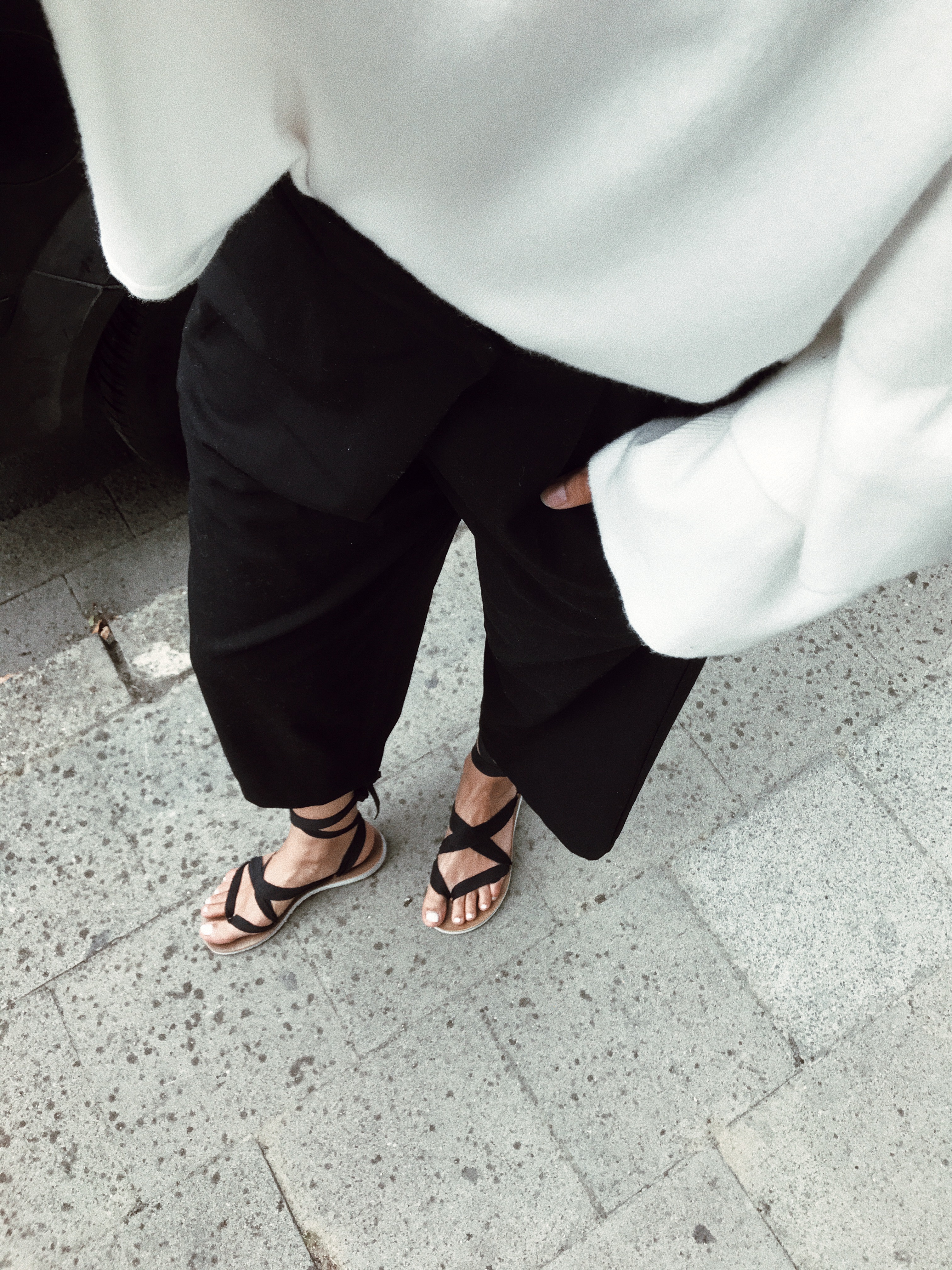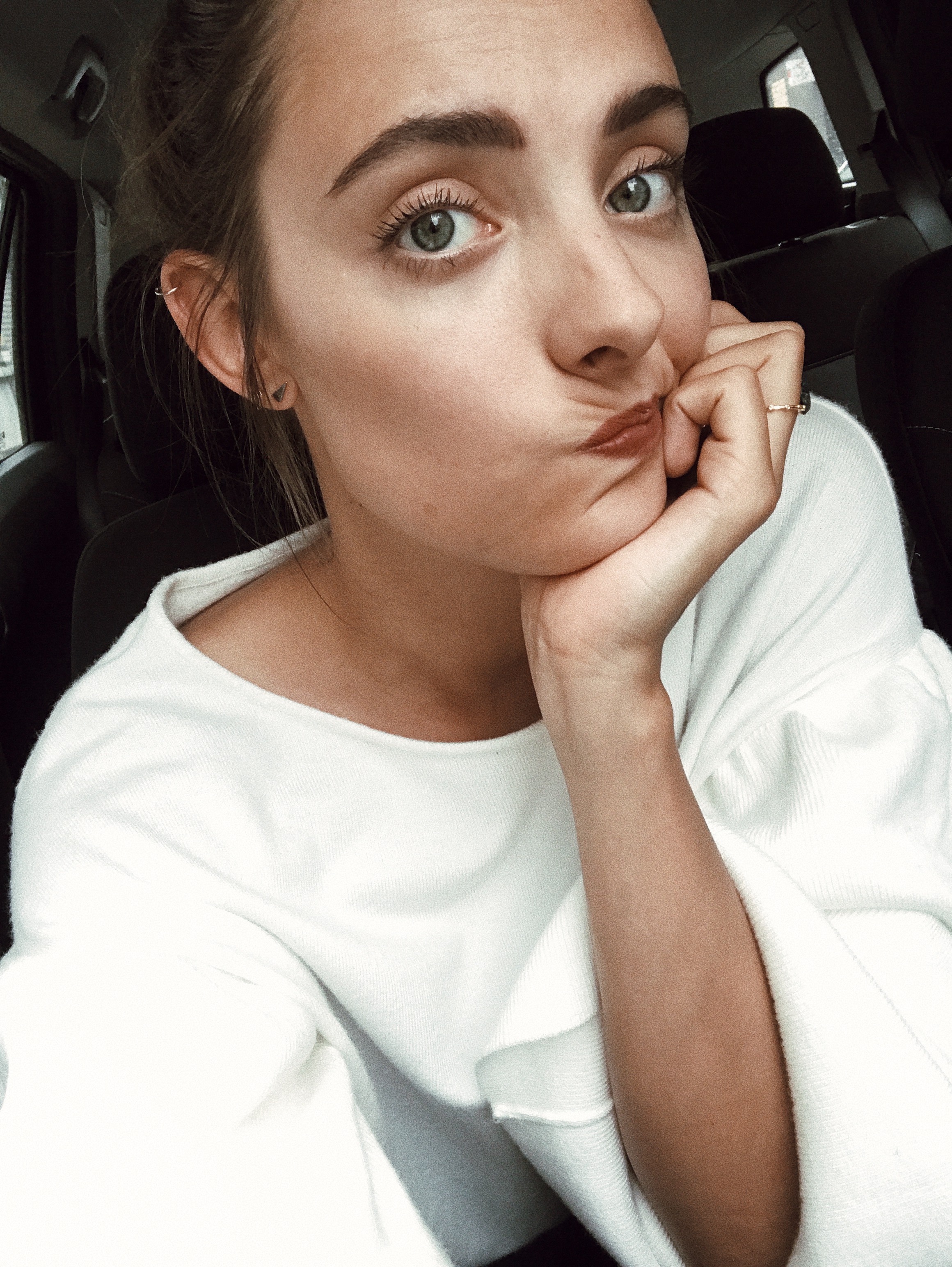 Tuesday
On the second day of the week I had a modeling job for a regular client of mine. It was an e-commerce shoot, which means I pretend to be an ASOS model all day long! I opted for a comfy outfit, which actually turned out pretty cool in the end.
NA-KD c/o flared top / similar here (use the code PaulienR20 for -20% off on the entire webshop!), PINKO trousers, H&M golden slides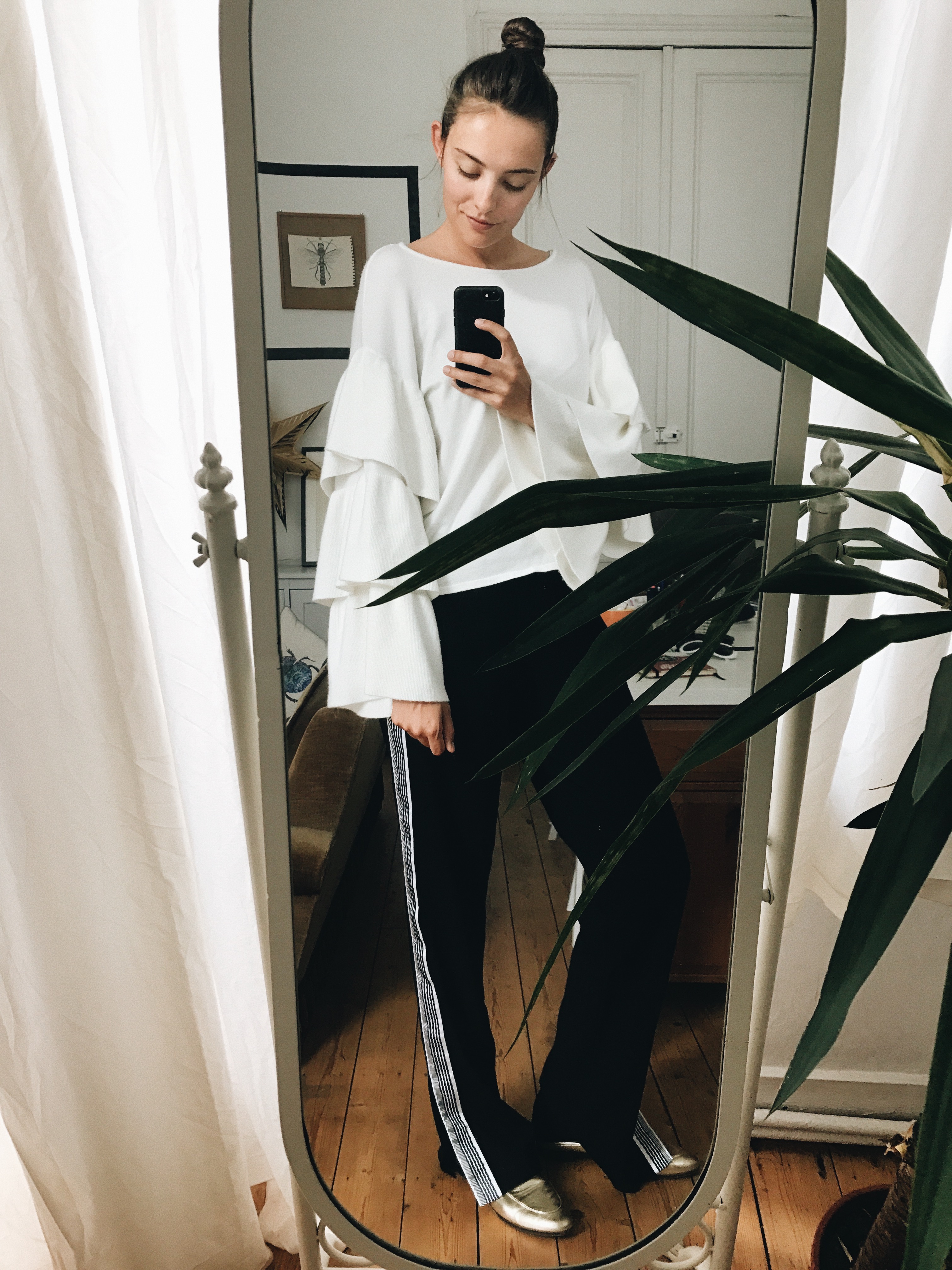 Wednesday
On Wednesday I had scheduled a few fun meetings, with Scandi brand Samsøe & Samsøe for example. Yes, you'll see some new FW16 pieces popping up in my outfits of the rest of the week 🙂 After a quick coffee with a friend, I drove towards my boyfriend's hometown for a family party. For the occasion I wore this stunning gingham blouse from VILA with grey denim and my Morobé boots that never get old.
VILA FW16 gingham top (in stores in August), BLACK DNM denim, DIAMANTI PER TUTTI necklace, MOROBE cowboy boots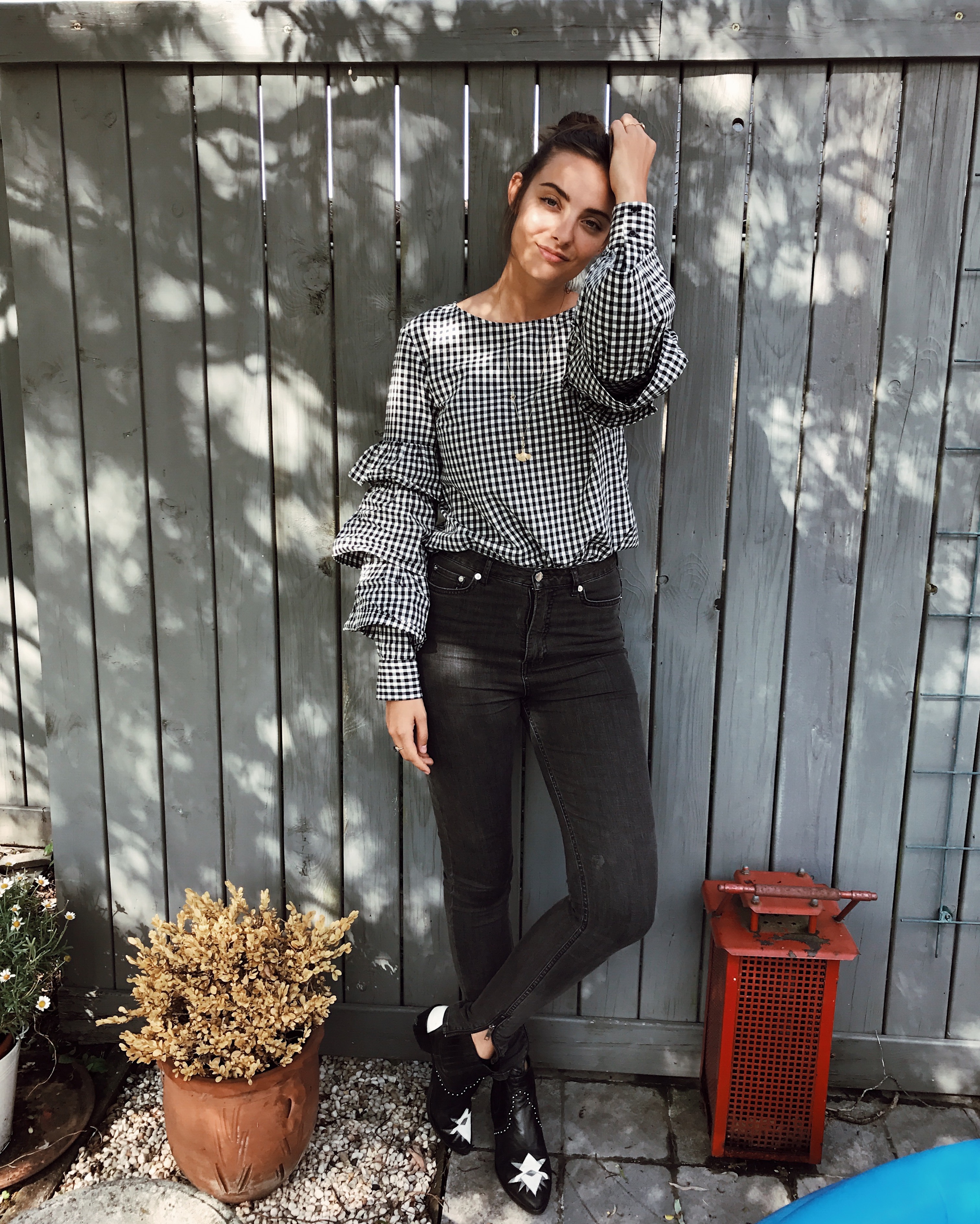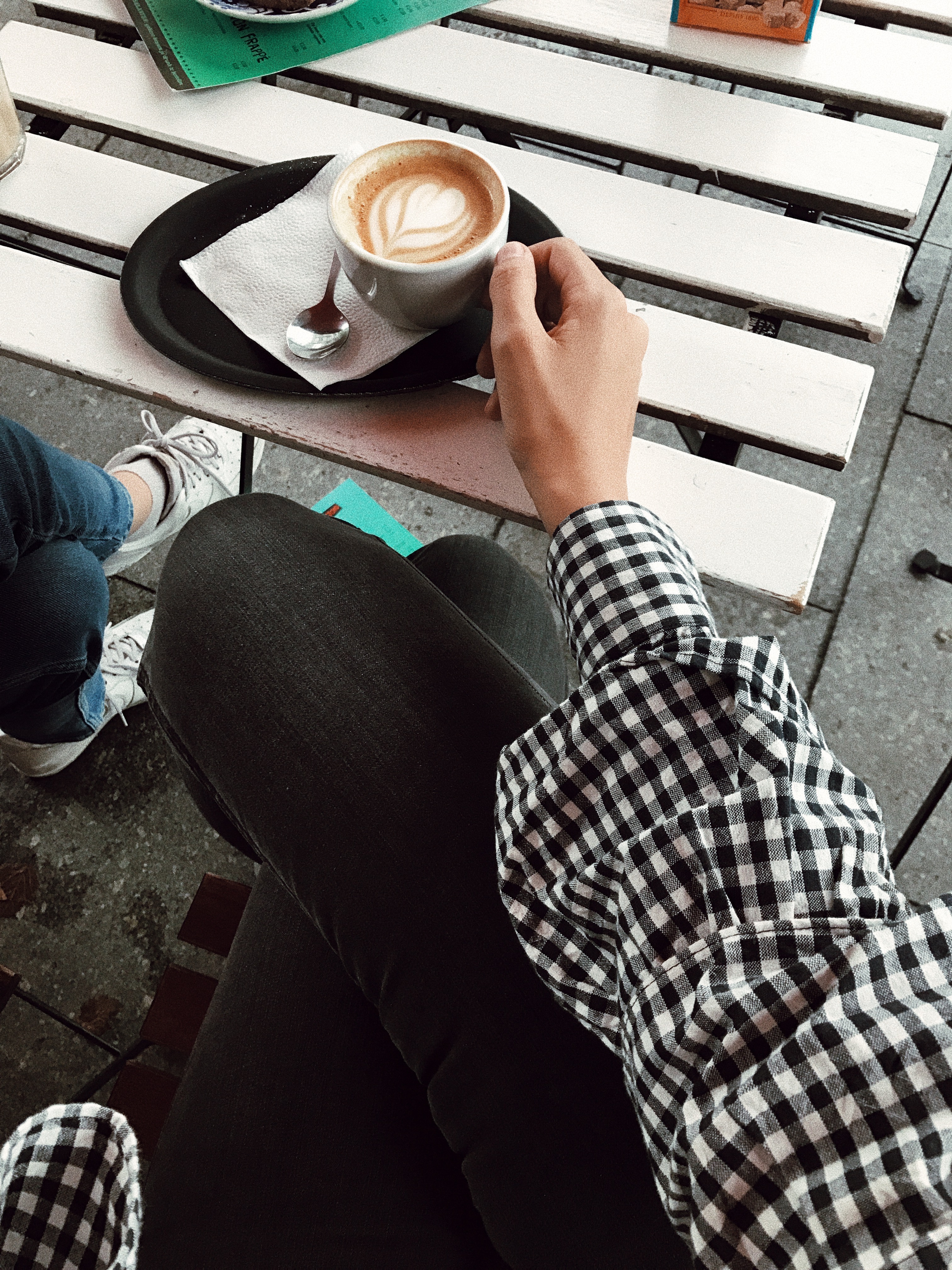 Thursday
This week was a busy modeling week! On Thursday and Friday I had a shoot for Belgian brand Veritas, who always book me for their sewing magazine. On the first day we shot at an outside location, which means dressing up easy because I had to change clothes pretty often in the back of a car or in a quiet corner of the street. Denim, a tee and slides definitely did the job!
OBJECT ribbed tee, VILA lace cami top, LEVI'S 501 men's denim, ZARA slides, DIAMANTI PER TUTTI c/o necklace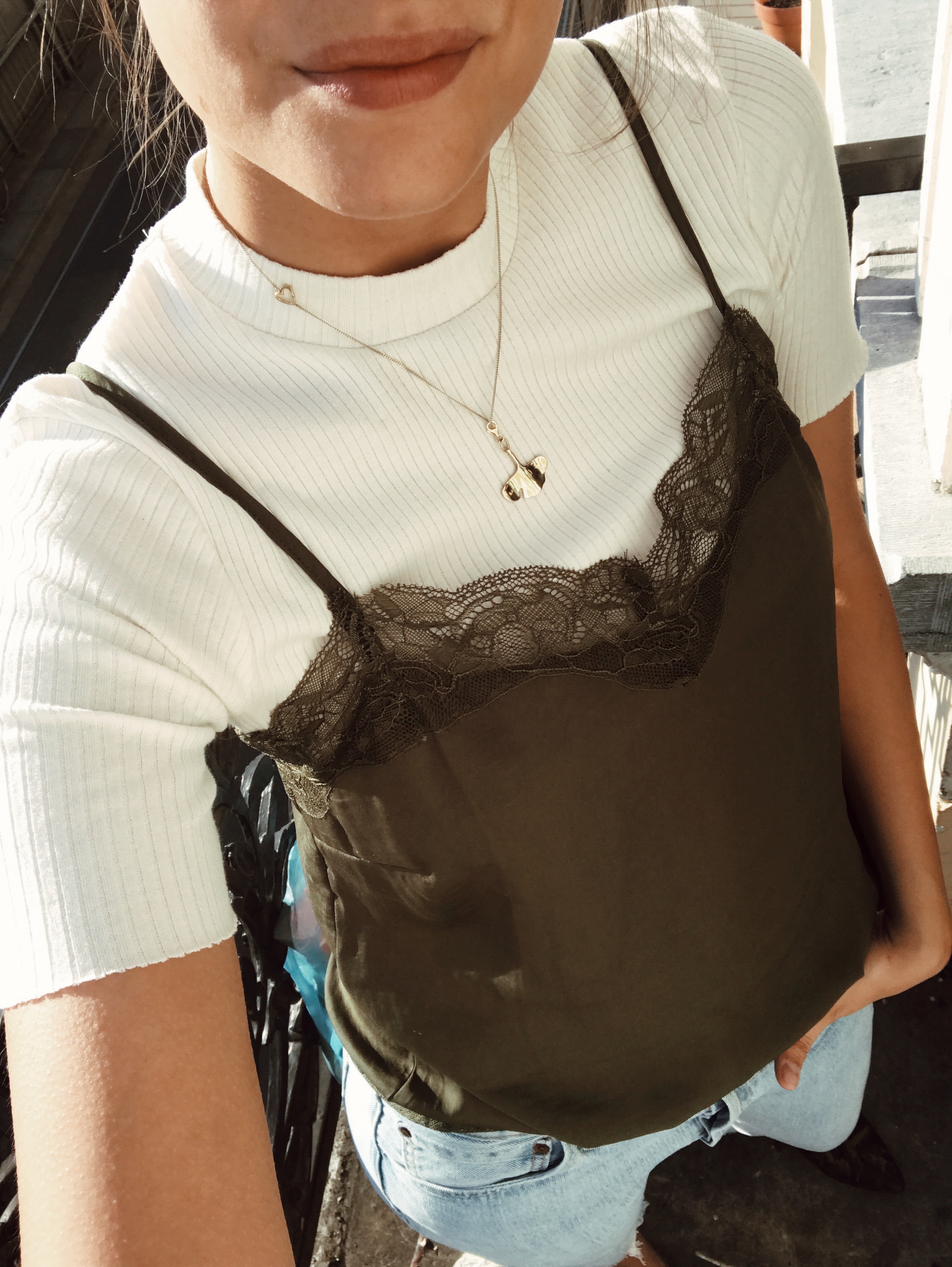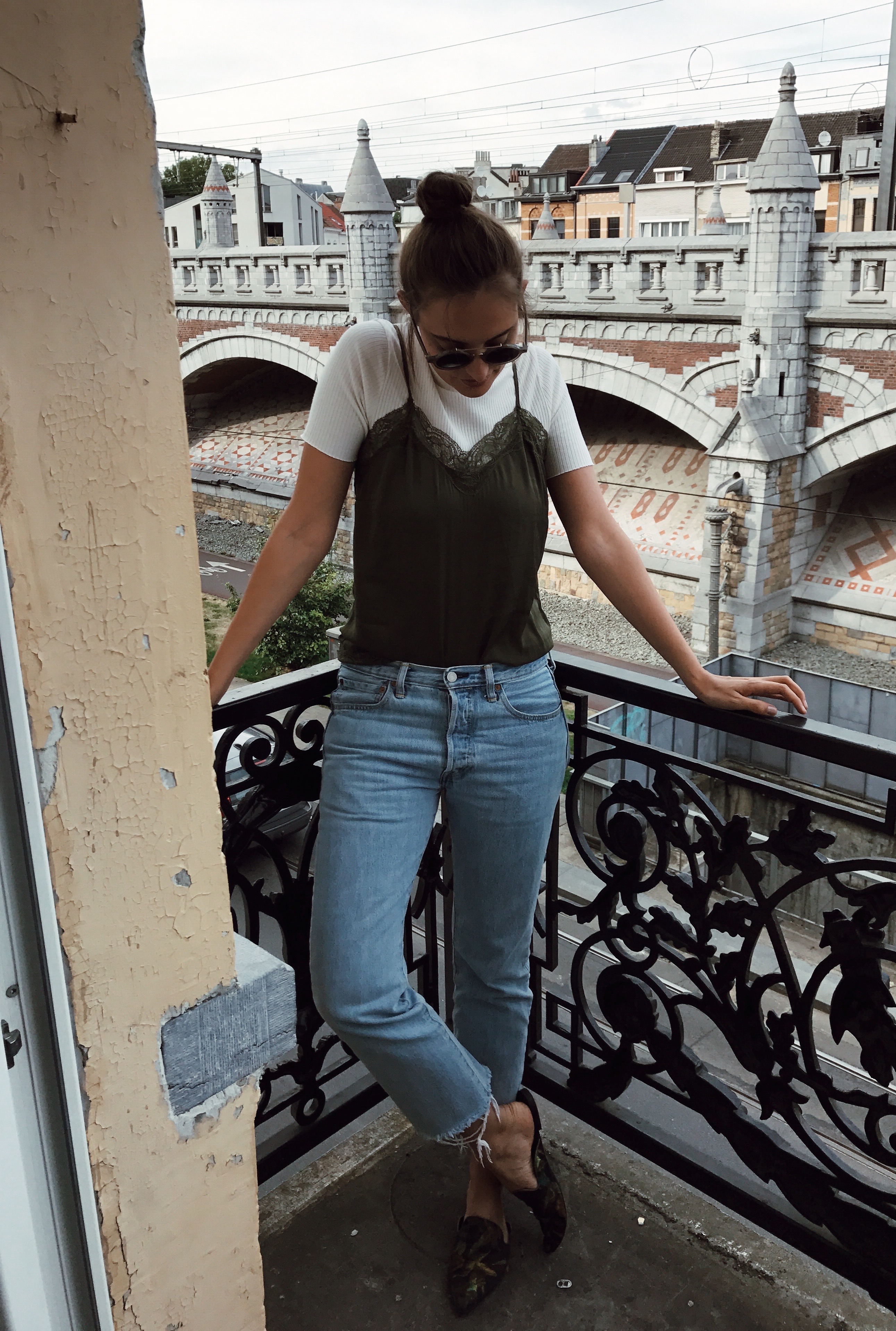 Friday
Shooting day 2! We spent the second day in the studio – which was a good thing because hello rain. I probably dressed up too Summer-y for the rain but hey, by the time I was done with work the sun came peeping out and I even ended up sipping wine on a terrace! This beautiful soft textured skirt is one of the Samsøe & Samsøe FW16 pieces I was talking about, by the way. You'll see plenty of this one in the future!
VILA tee, SAMSOE & SAMSOE FW16 skirt (in stores soon), REEBOK sneakers, PULL&BEAR socks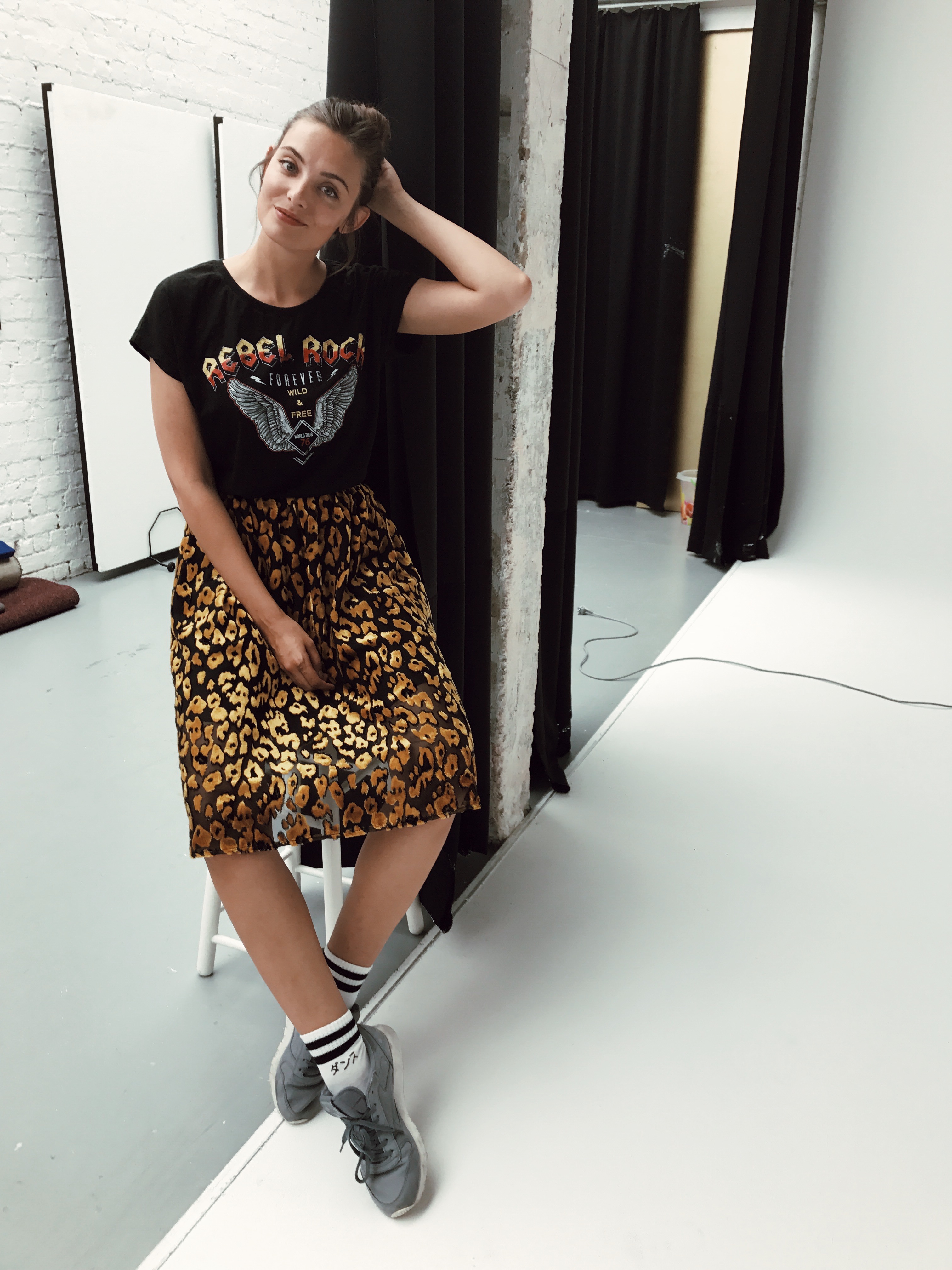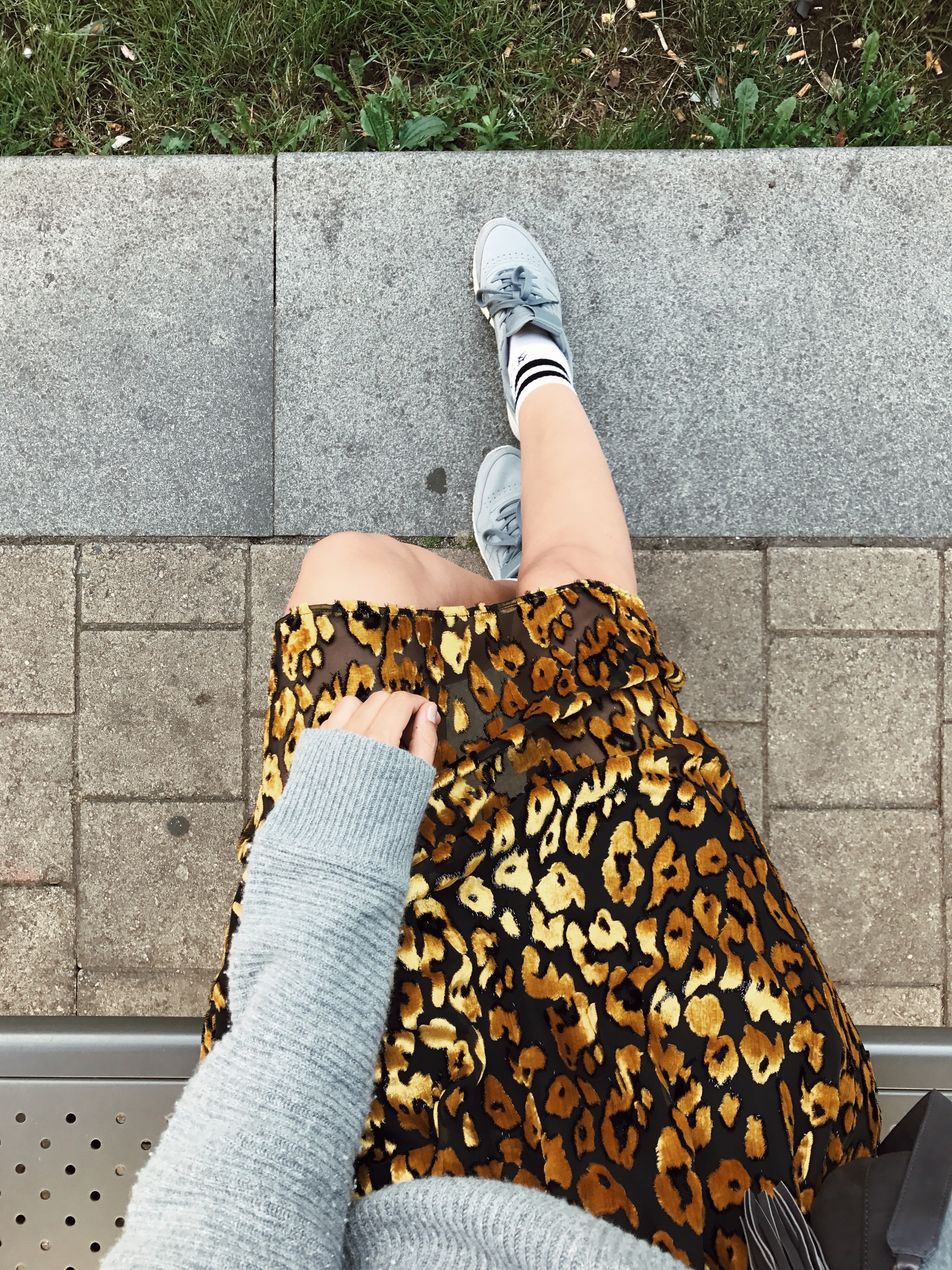 Saturday
As I was suppressing a cold during the two shooting days, it obviously came around during the weekend. Hurray! I finally had my hair cut (YAY) and did some errands with Lisa, but felt so feverish that I went home and crashed on my couch for the rest of the day. The perfect opportunity to binge on Netflix! Orphan Black it is, if there are any fans out here? 🙂
SAMSOE & SAMSOE FW16 red knit (in stores soon), LEVI'S 501 men's denim, VANS sneakers, H&M hat, KOMONO sunglasses, ETSY straw basket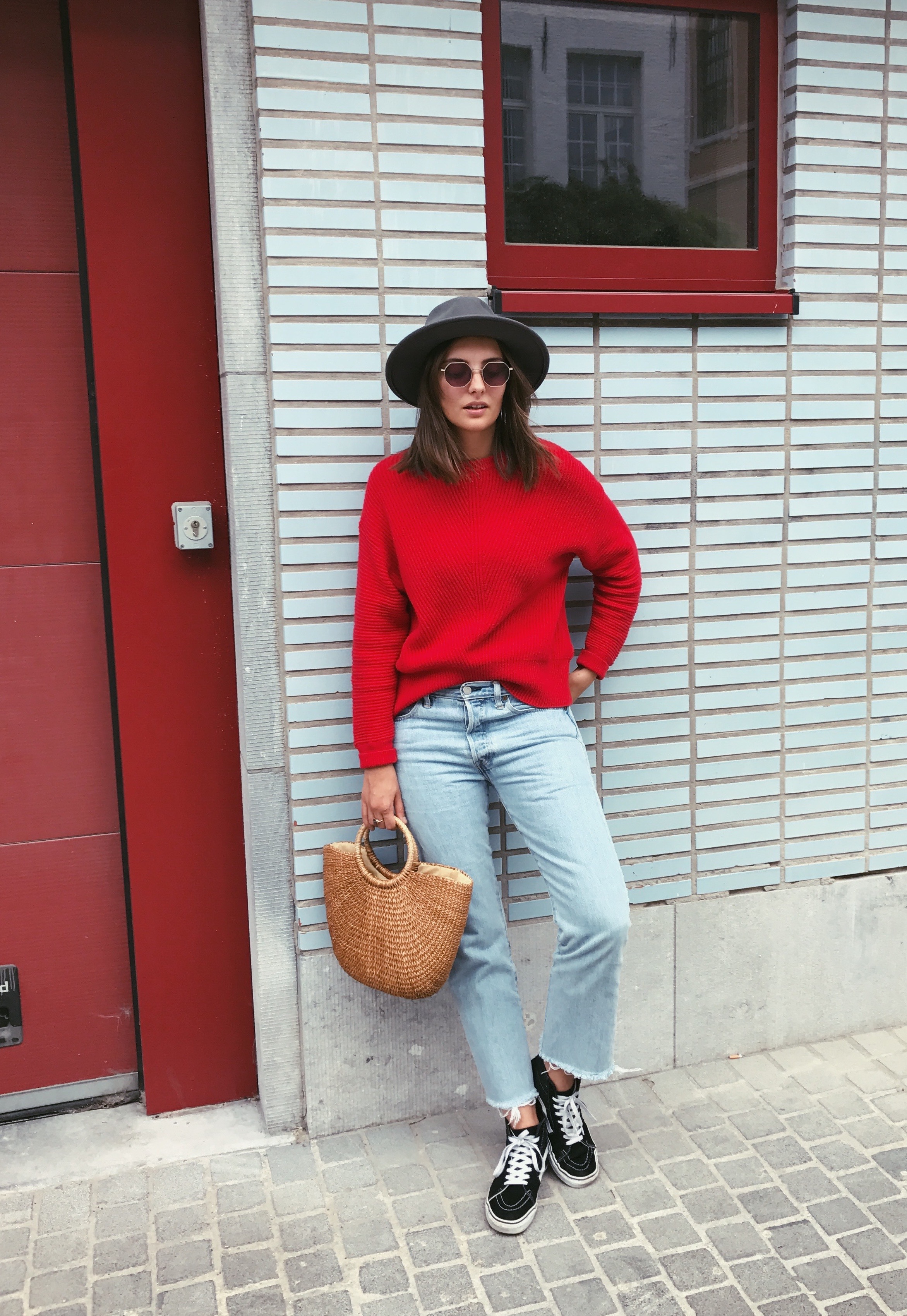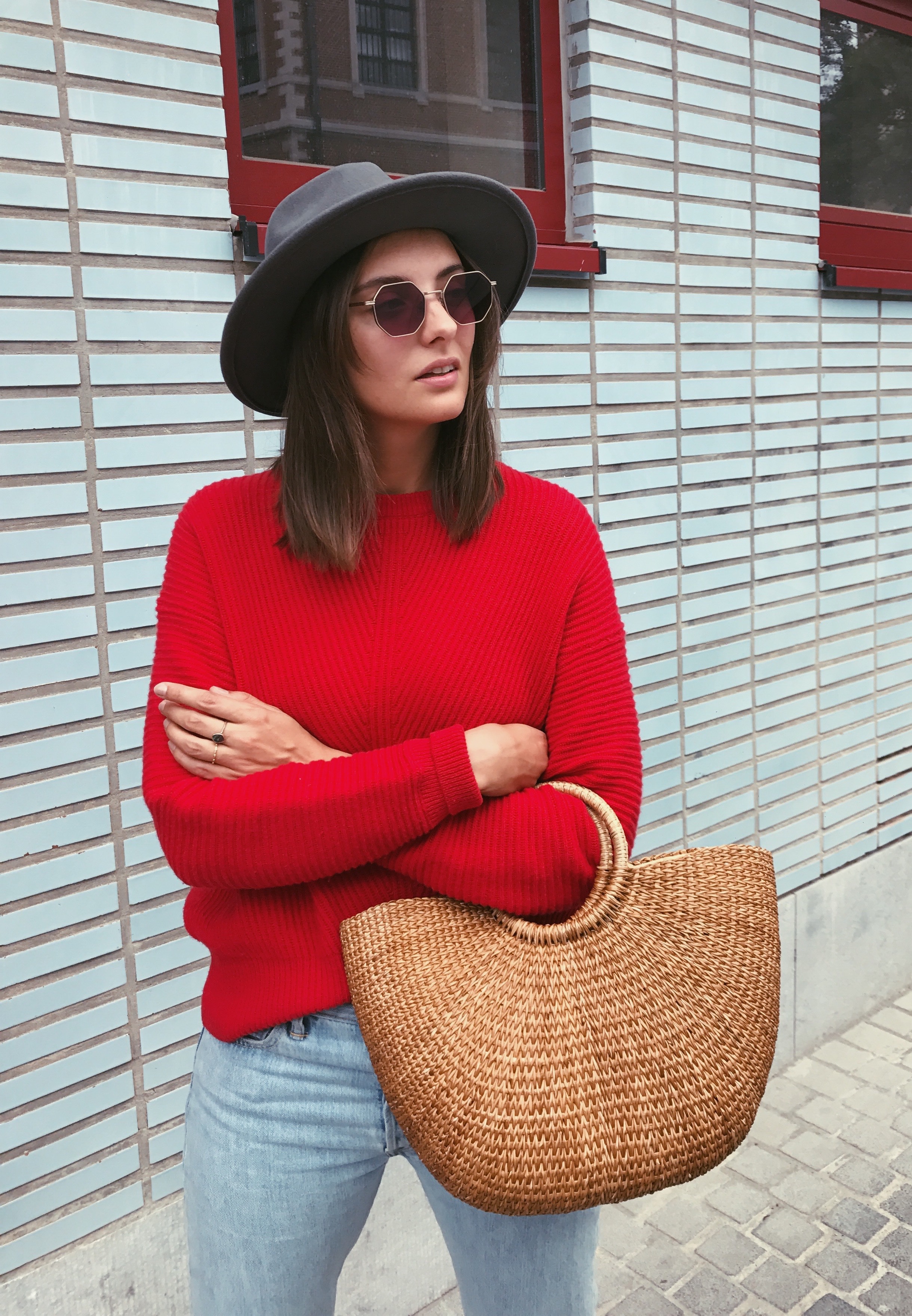 Sunday
Another feverish day, although I started feeling a lot better in the afternoon. This Sunday was all about packing (uh oh, do I hear an unexpected holiday coming up…?), cleaning the house and taking care of a hangover boyfriend. He did play a fantastic gig the night before, so he deserved a resting day!
A little side note on these trousers: I lost quite some weight last Spring and Summer because of Pfeiffer's disease/my previous relationship ending/working too much, causing plenty of my pants getting way too big on me. Now that I'm back on my normal weight, I found out my beloved leopard trousers fit like glove again! Yeah!
SAMSOE & SAMSOE FW16 tee (in stores soon), ZARA leopard trousers (old), H&M golden slides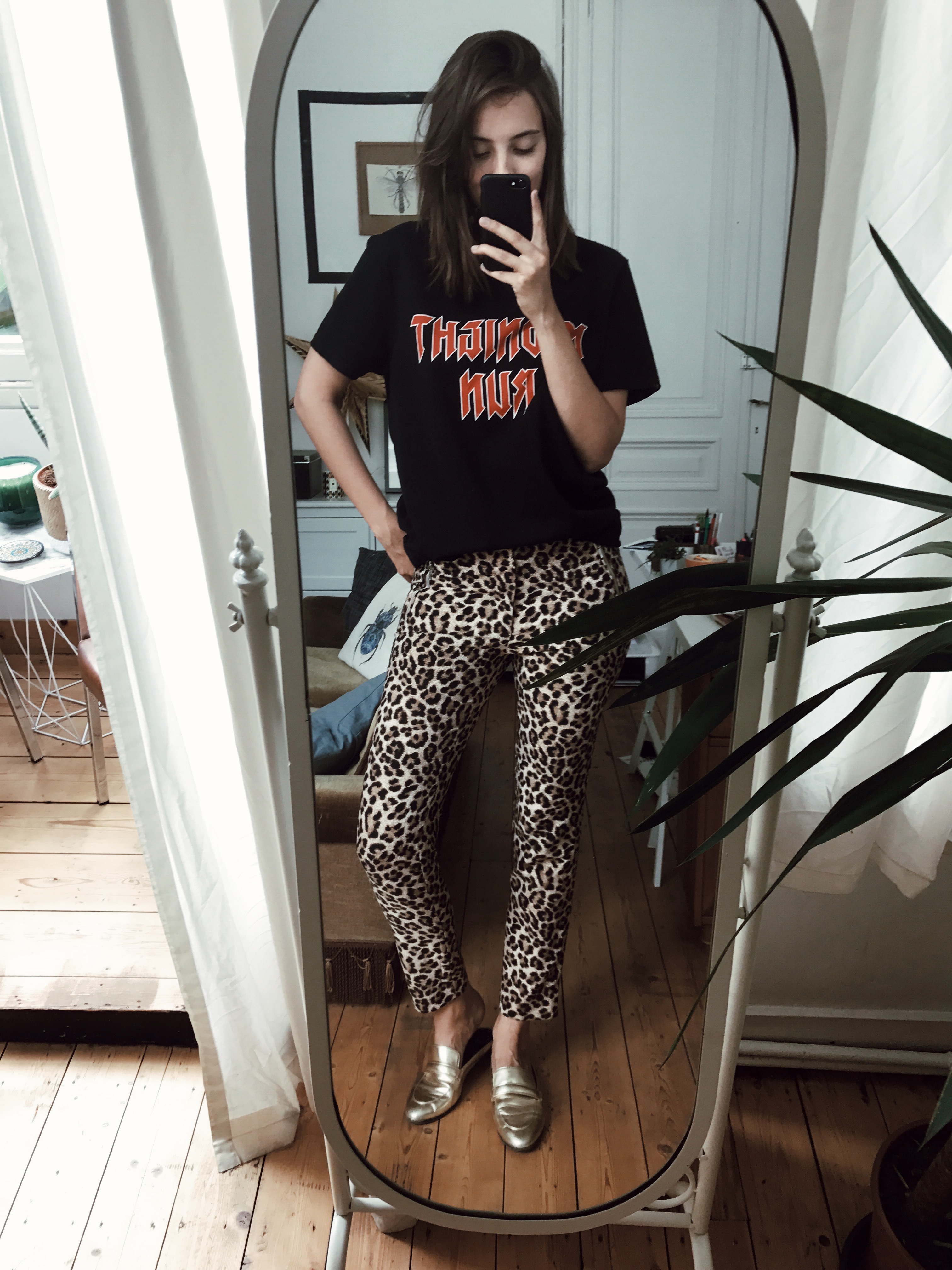 Et voilà, here's what I wore last week! Are you totally loving these kind of posts? Do let me know so that I remember to do them more often!