After a lot of months of absence, here's another 7 Days, 7 Outfits post for you guys! The principle is easy: I photographed my look every day of the week to give you some instant and real-life outfit inspiration. Let's get started!
MONDAY
First day working from home! From November on I'll be full time blogging, modeling and copywriting so HELLO GIRL BOSS LIFE. I'll tell you more about it soon! After a full day behind my desk I had one last meeting, so I quickly changed from my chill outfit into something more decent. I wore an Olive knit with a white shirt underneath, my old Tally Weijl faux fur, a pair of Levi's 501 denim and my Converses. Comfort is key!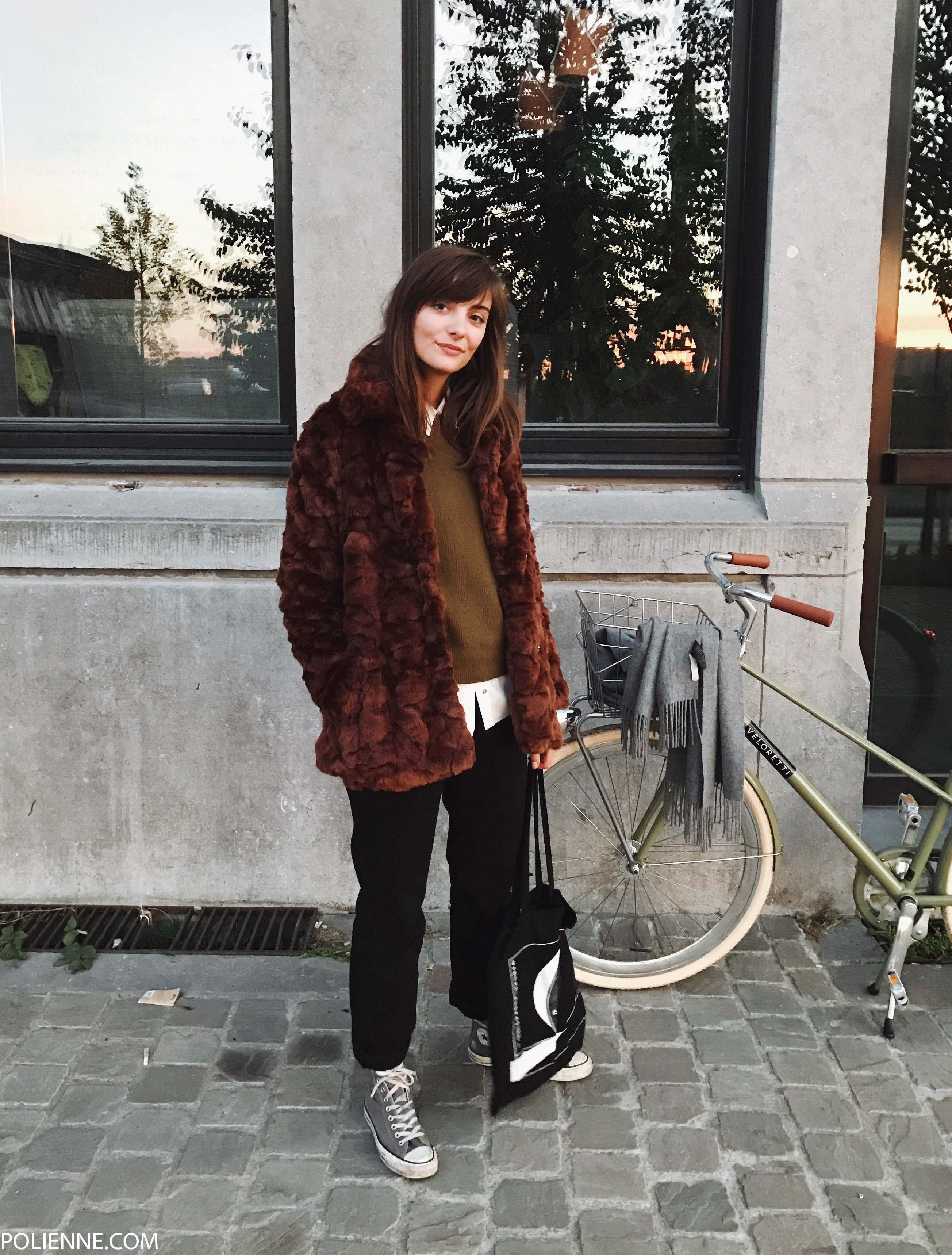 TUESDAY
Or, hangover day! On Monday eve my friends and I celebrated Halloween and we might have been too enthusiast. So I totally ignored the rule that self-employed people don't have bank holidays, and took a full day off to get over my hangover. I did get out for a visit to the movie theatre, but that was about it. My look was super comfy, with lots of grey cashmere and an eye-catching bag to complete the look.
Coat by Samsoe & Samsoe, scarf by Weekday, denim by AG Jeans, loafers by Mango and bag by Pinko.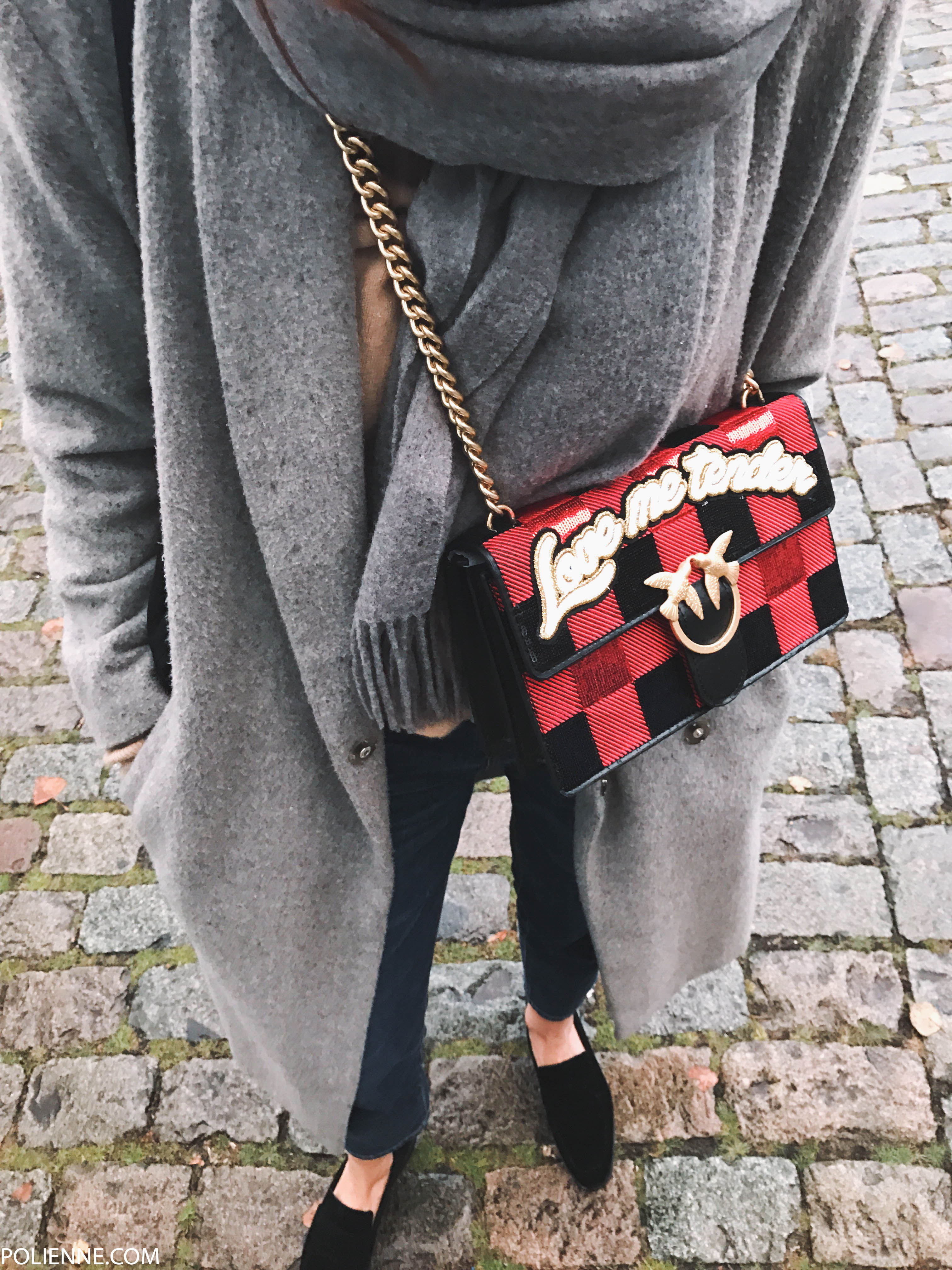 WEDNESDAY
On Wednesdays we wear pink… I've told you about this look in an earlier blogpost last week! This is what I wore for a day of shooting and blogging together with photographer friend Lisa. The pink knit is an old one from H&M, the trousers are Drykorn and the bag is my trusty old Balenciaga bag.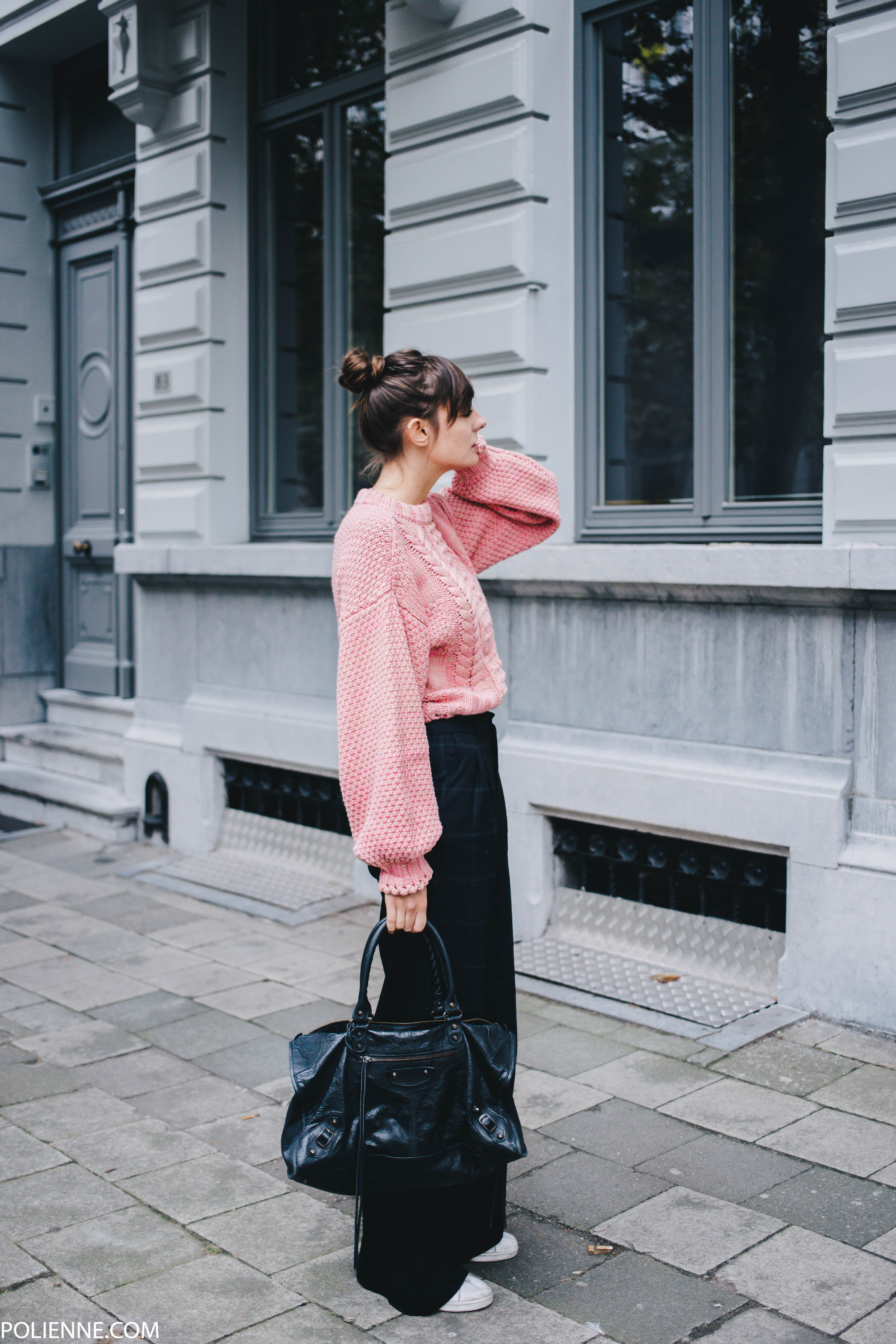 THURSDAY
On Thursday I worked from home all day in this COS knit dress, Pull & Bear striped dress underneath and my old Mango suede booties. The number one rule I've set for myself is that I HAVE to get dressed in the morning, otherwise I'd probably be watching YouTube videos all day… In the evening I attended a fantastic Jo Malone Christmas dinner, of which you can see more photos here.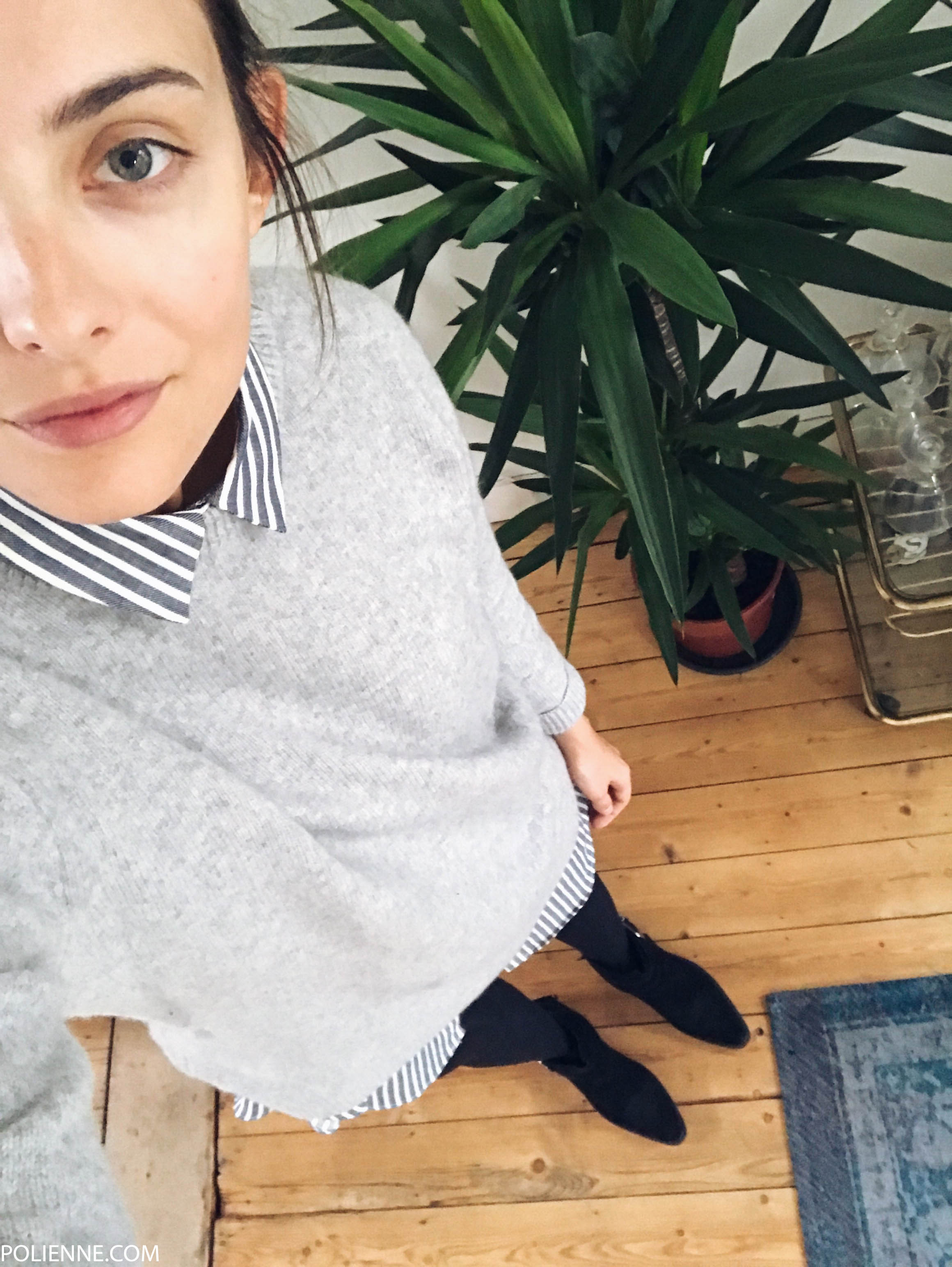 FRIDAY
Busy day! As I've decided to go back to full time modeling and blogging, I headed to Brussels on Friday for a few important meetings. First, a test shoot to update my portfolio and second, a meeting at my agency to discuss our future plans and snap some polaroid photos. Afterwards I did some work for the blog and attended the Warhola concert.
My outfit? A brand new Weekday bomber jacket, my trusty old Cheap Monday skinnies, H&M t-shirt, Adidas sneakers and that smashing Pinko bag again.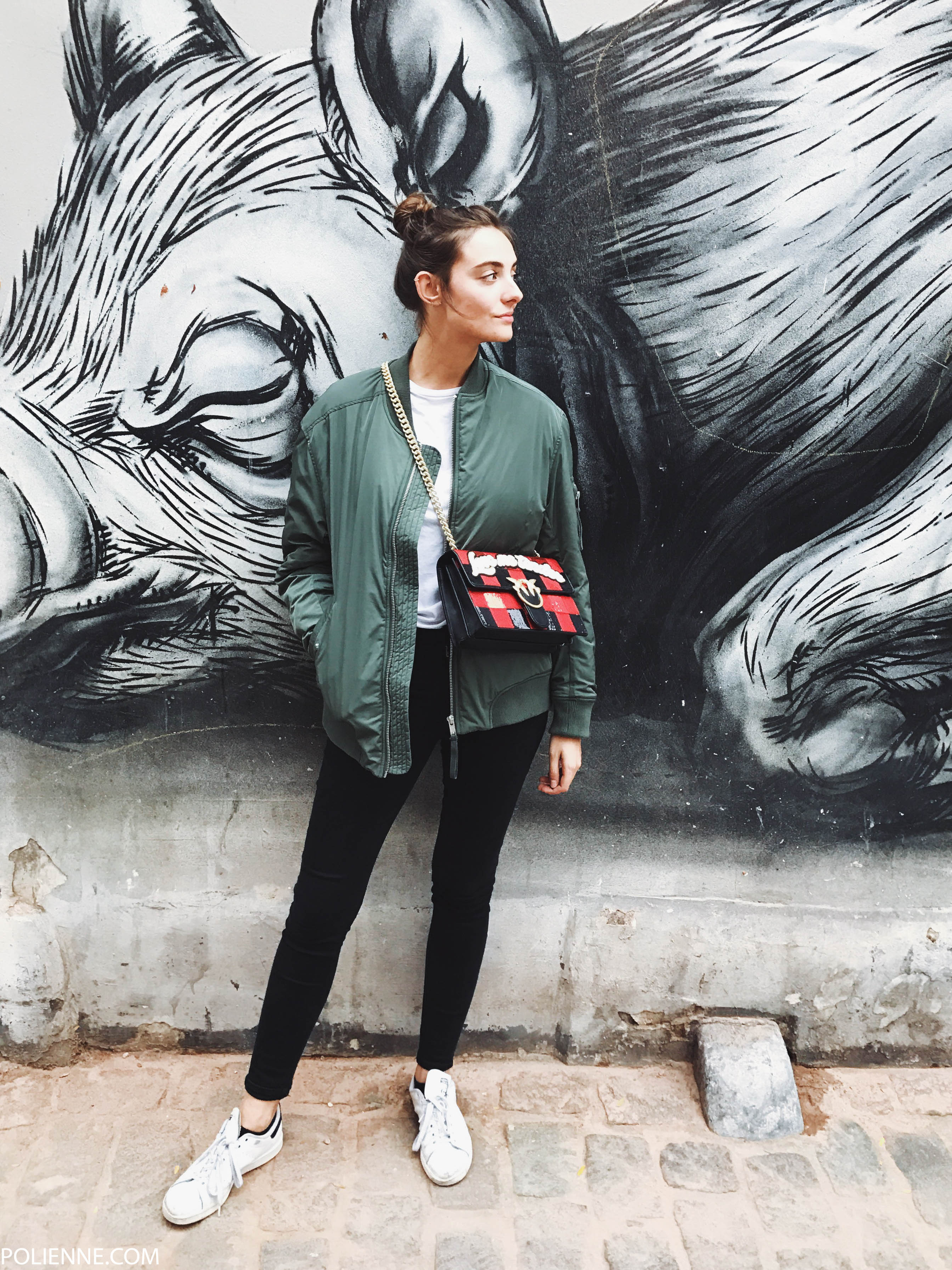 SATURDAY
I love it when weekends start off really slow with a long brunch! In the afternoon the boyfriend and I went for a shopping spree during which I found THE perfect velvet stool for my bedroom. Will show you soon! We ended the day on the couch with the amazing The Grand Budapest Hotel.
I dug up my trusty Mango coat again and wore it with a pair of skinny jeans and what seems to be this week's uniform: my Weekday scarf, my Adidas sneakers and that Pinko bag again.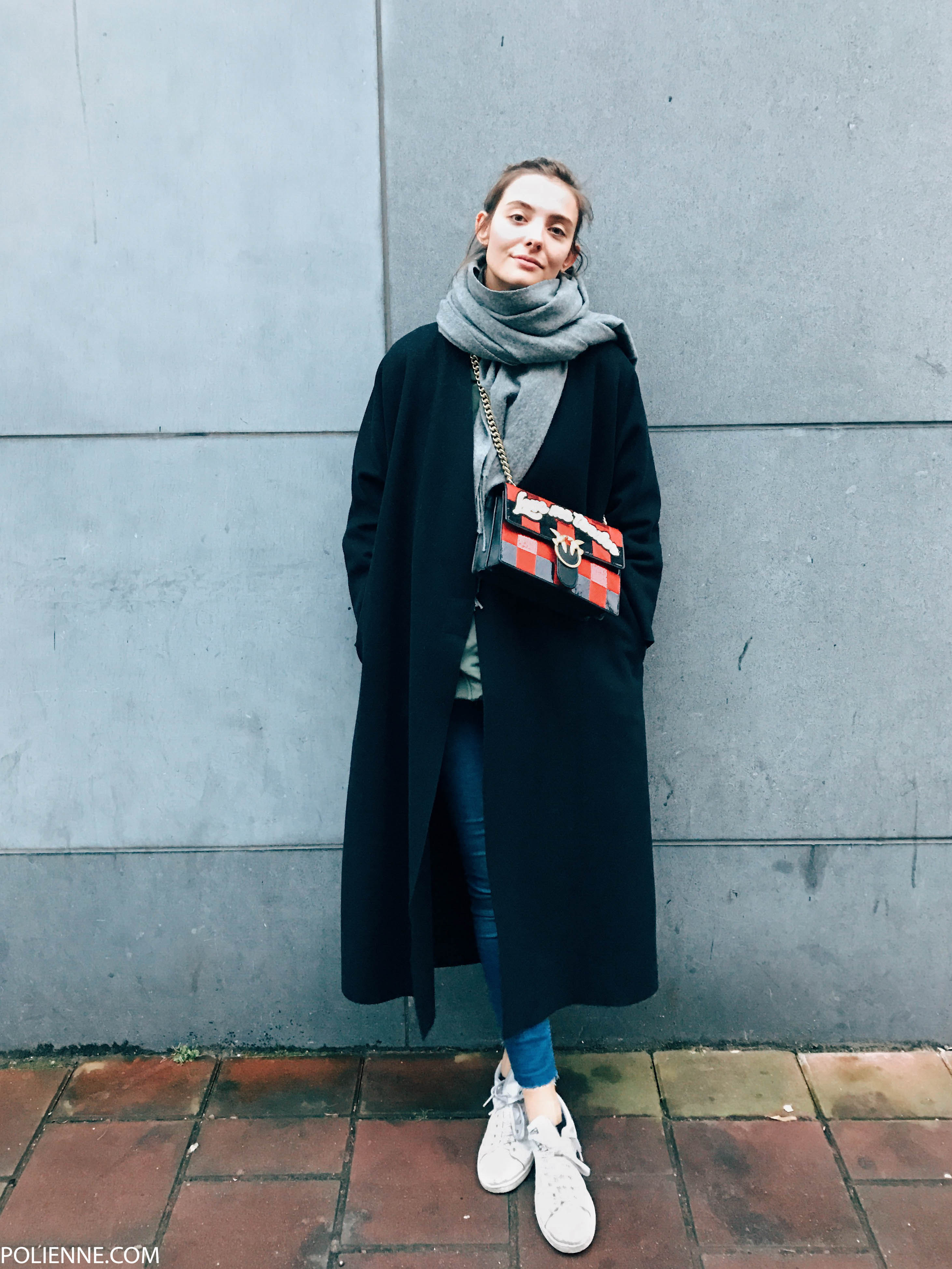 SUNDAY
Sunday funday! We decided to head to the woods for a long Autumn walk and bumped into this adorable scenery. I have plenty more photos of our walk and my outfit, which I'll share with you later on this week! During a warm-up session with hot tea and cookies later on that day we finally decided on our next holiday destination AND immediately booked the tickets… Winter sun! Celebrations!
I wore my Monki sheep coat and beanie, Weekday scarf, Topshop skinny jeans and Bershka boots with snake-printed Frilles.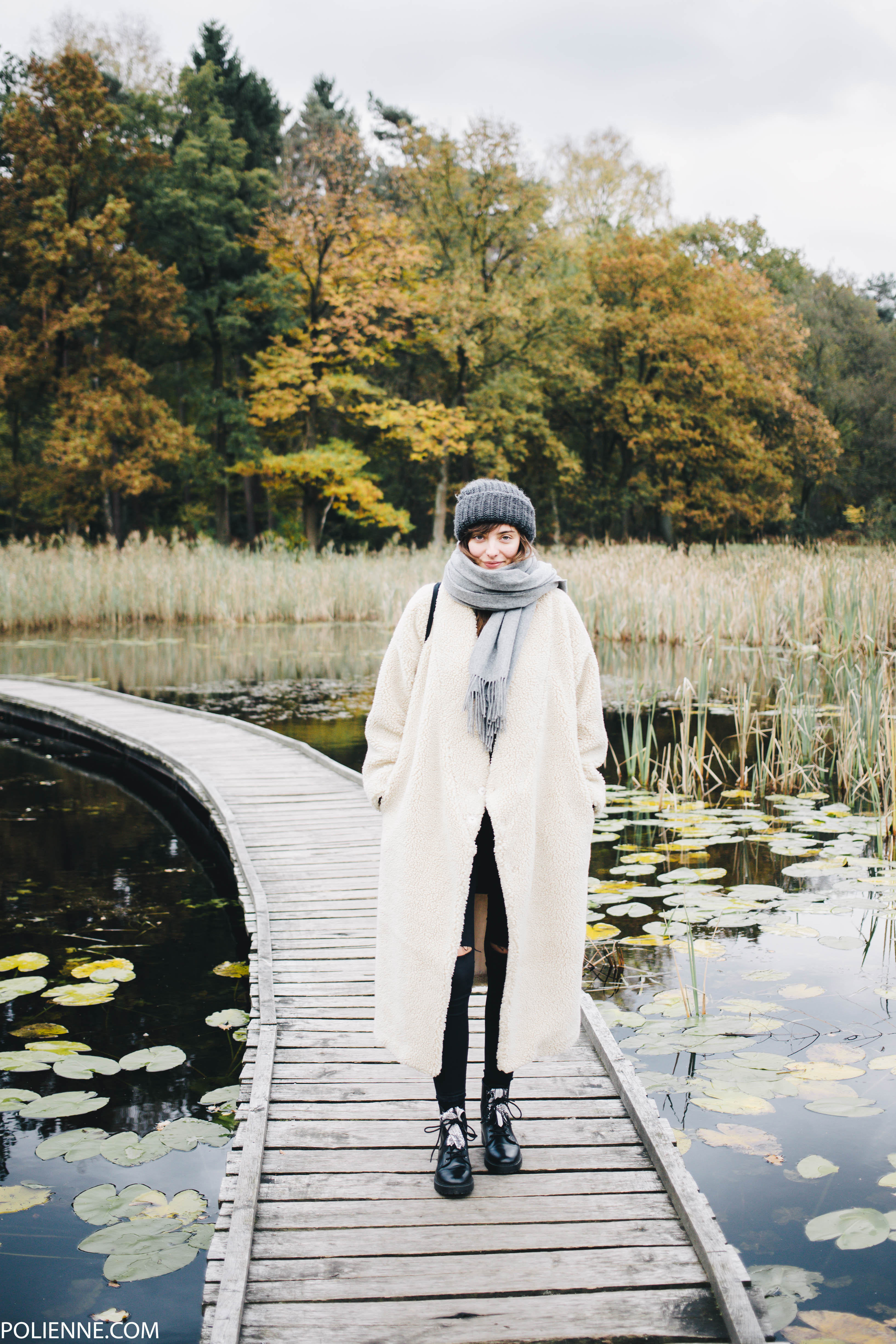 Et voila! That's what I wore last week! Any favourite outfits?