Wow, you really seemed to like my first Mexico post! I guess that lurking at sun-drenched holiday pics is a better way of spending your time than looking outside at the rain, right? Now that you know a little bit more about the organization of our voyage, I'd like to take a deeper look on our daily schedule.  Our first stop was Tulum, the hipster-approved beach hotspot, and today I'm sharing 5 things you should do when you're staying in this little piece of paradise!
HIRE BIKES & HEAD TO THE BEACH
Biking from Tulum town to the beach takes about 20 minutes and is way more fun than spending time in a taxi or a collective bus. You'll arrive to a T- junction, and if you go to the right you can find the public beaches near the Tulum ruins, while on your left side (keep on biking!) you'll discover the quite trendy hotel zone with beach bars and little shops. The hotel zone is much quieter than the beaches near the ruins, and according to the Mexican law all beach are public, so just walk through any hotel lobby to enjoy their beach. We biked to Pinterest-worthy hotspot hotel and beach club Coco for lunch and an afternoon of hanging on their beach beds and the swings at the bar. Find all photos below!
PRACTICAL
We rented our bikes in the town centre instead of at the beach and payed about 600 pesos (28 euros) for 2 bikes for 3 days. Probably a lot cheaper than what this would cost you at the beach! For beach club Coco, this place is pretty hipster so it won't be as cheap as other local beach bars you might bump into. BUT if you spend 25 USD there (lunch + drinks), you can use their beach beds all day! Which is really really good.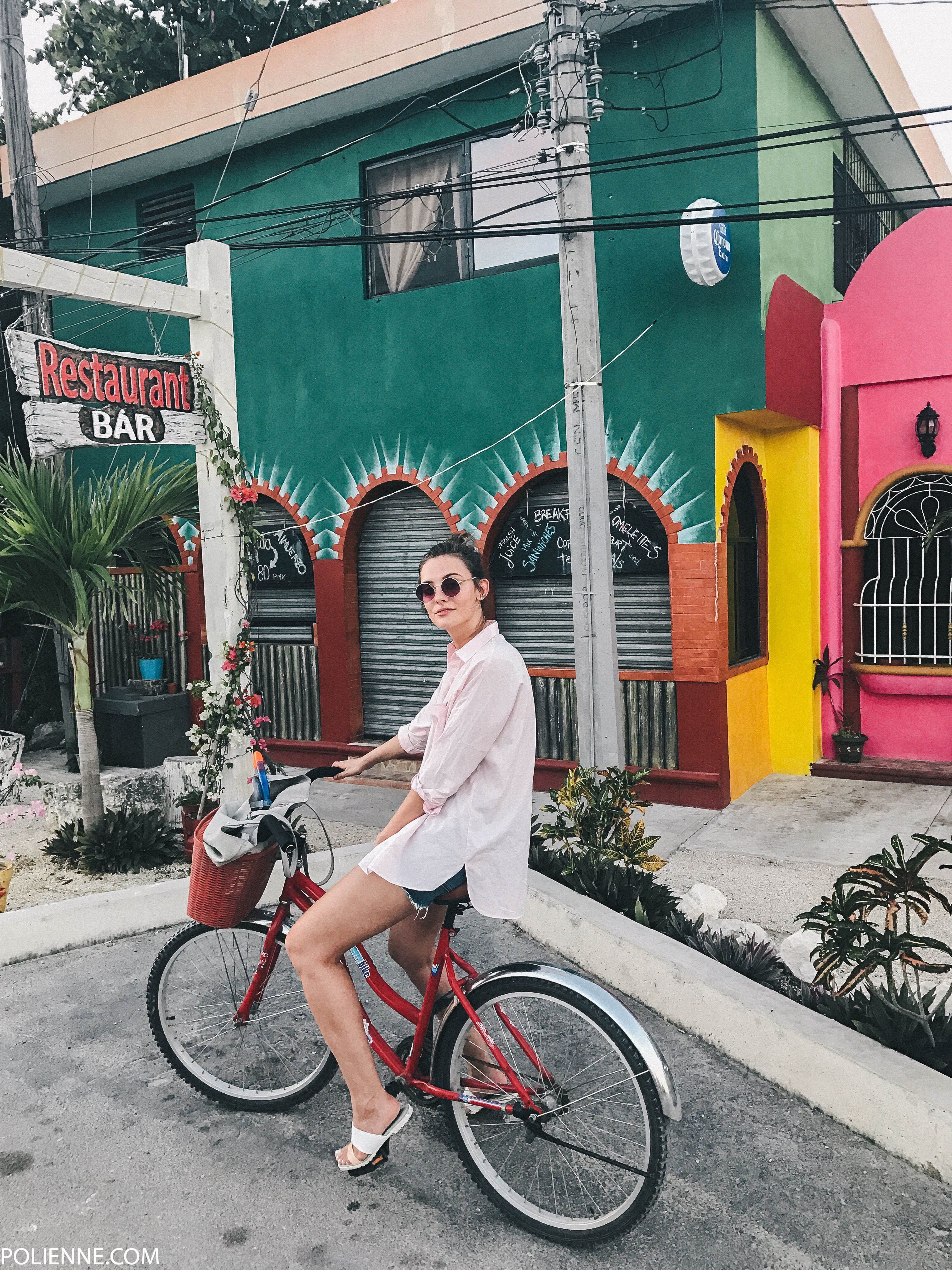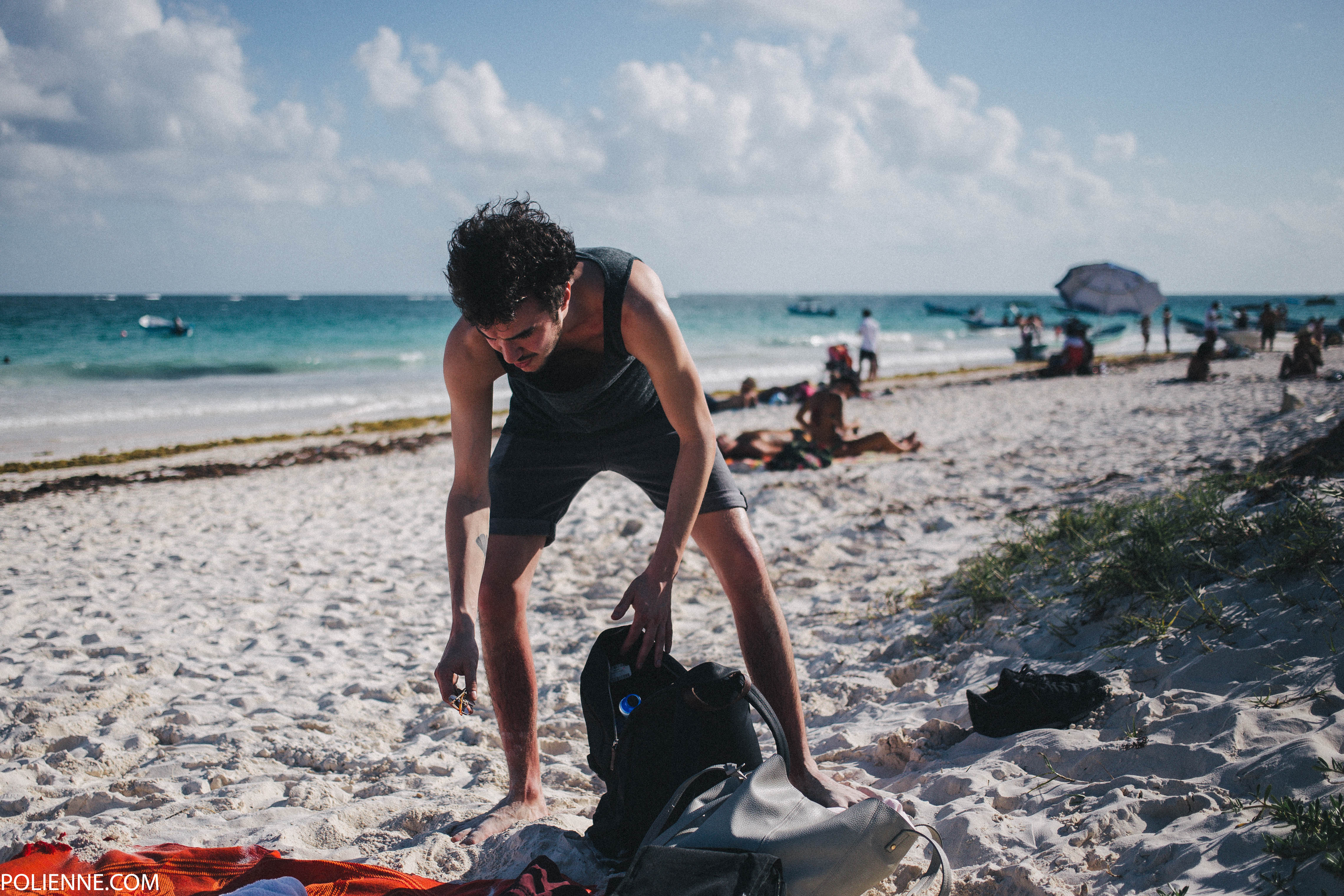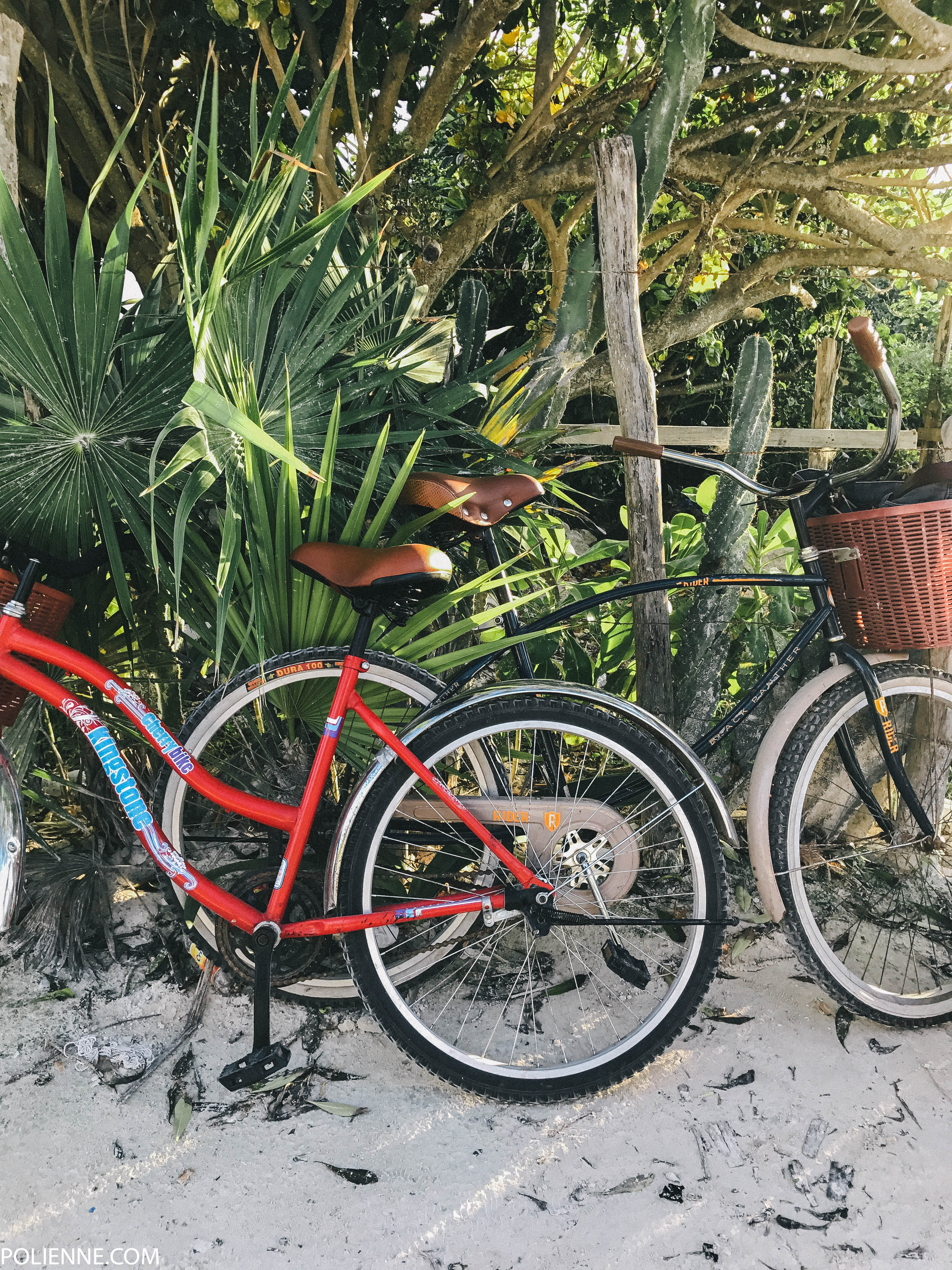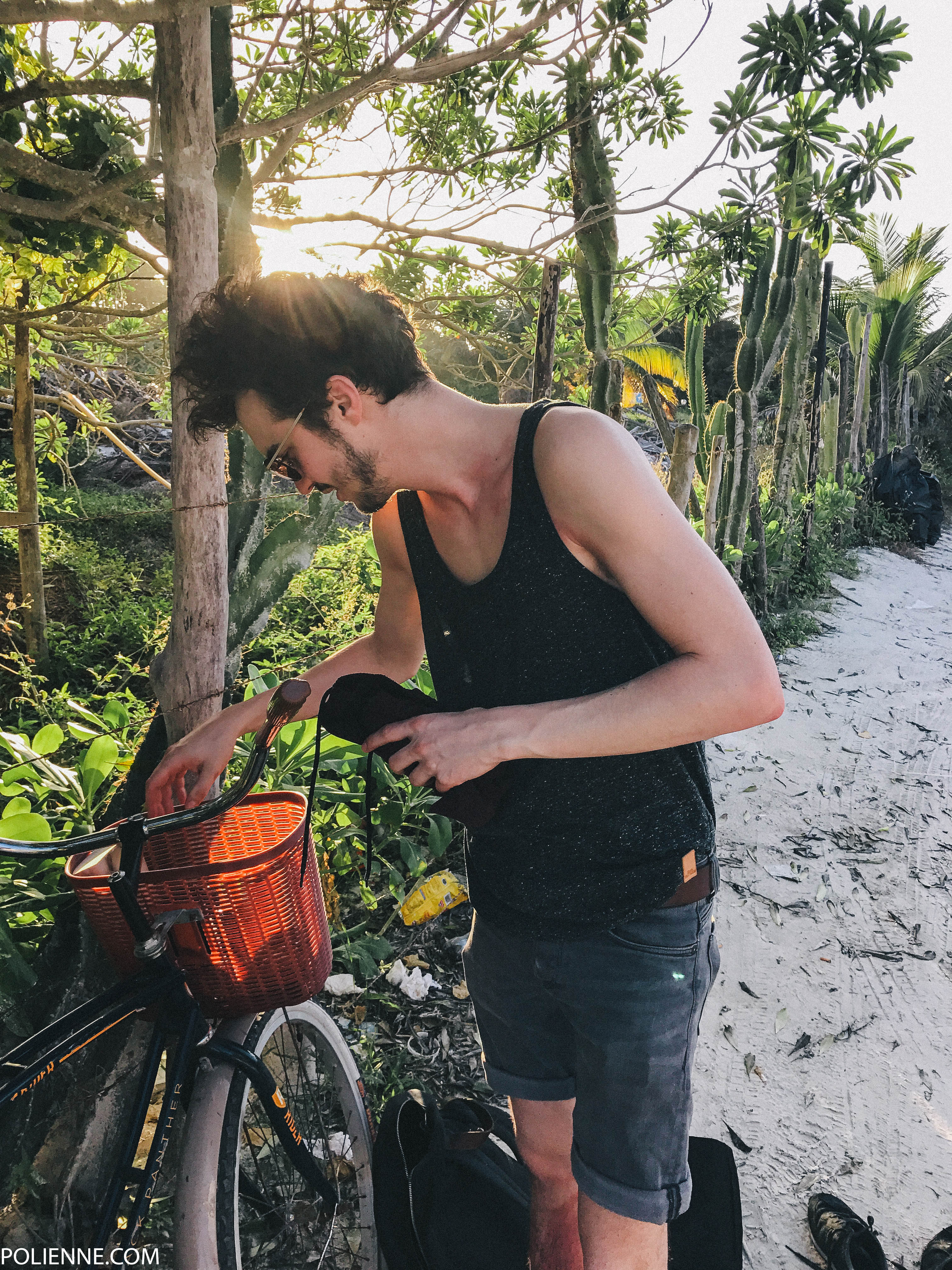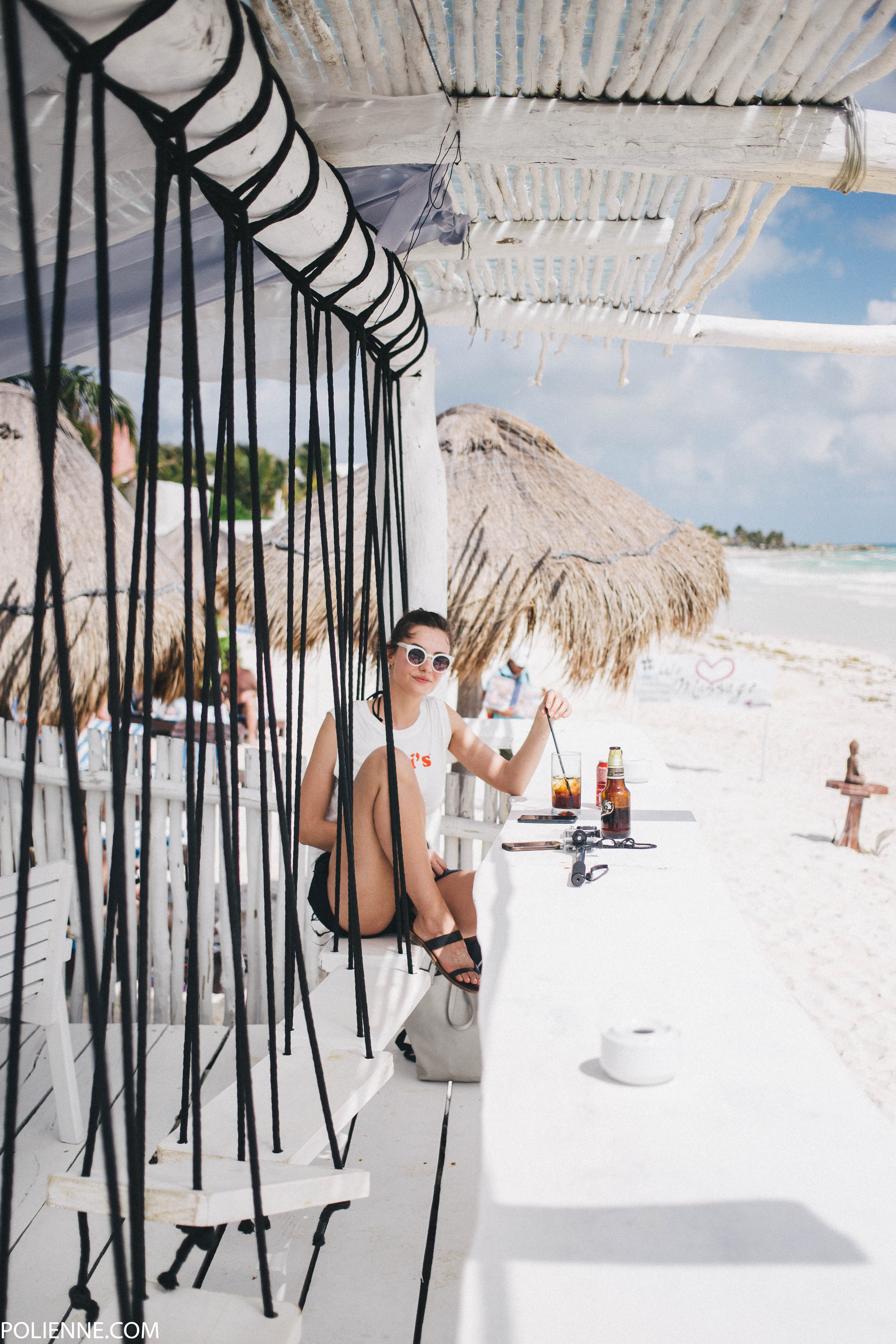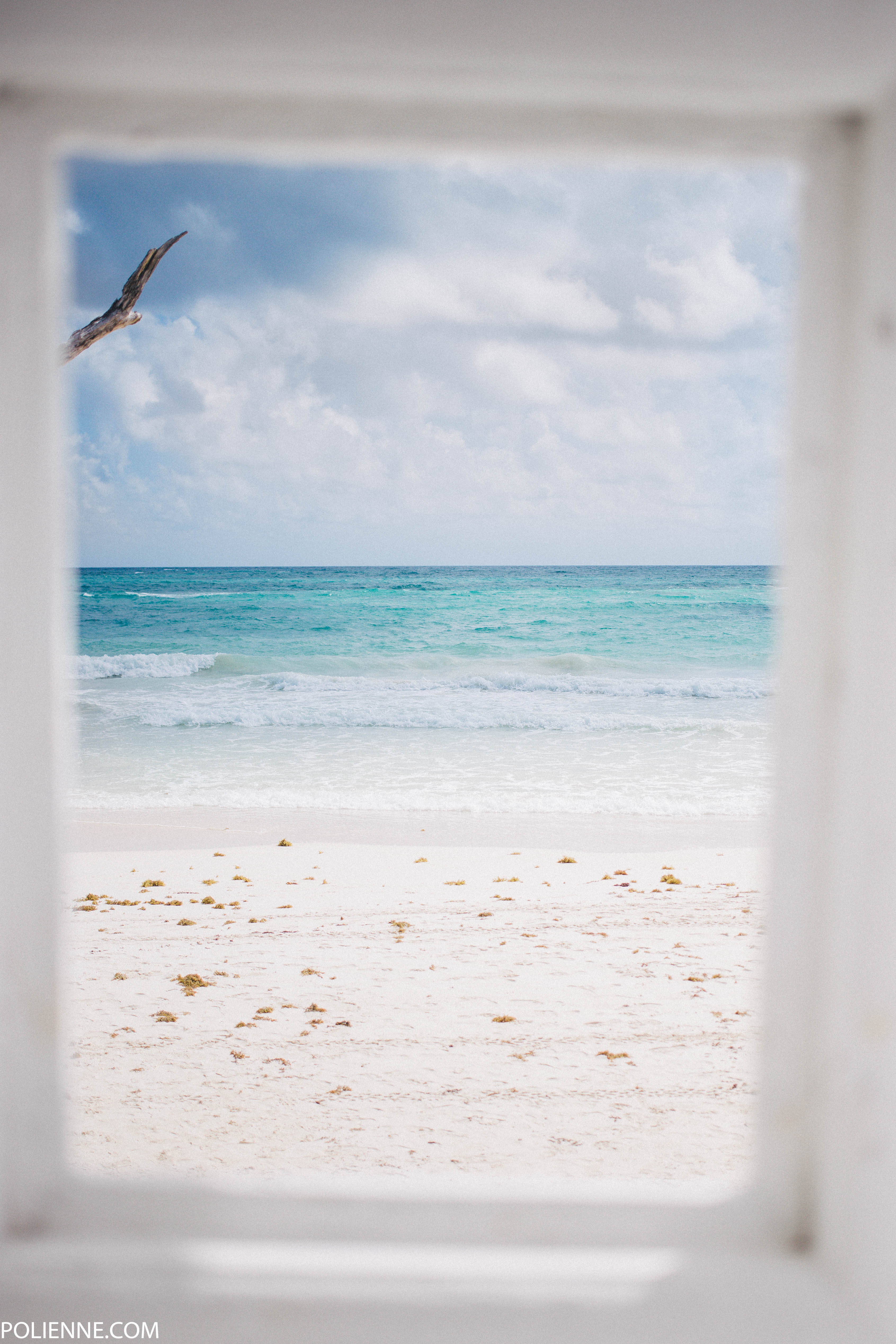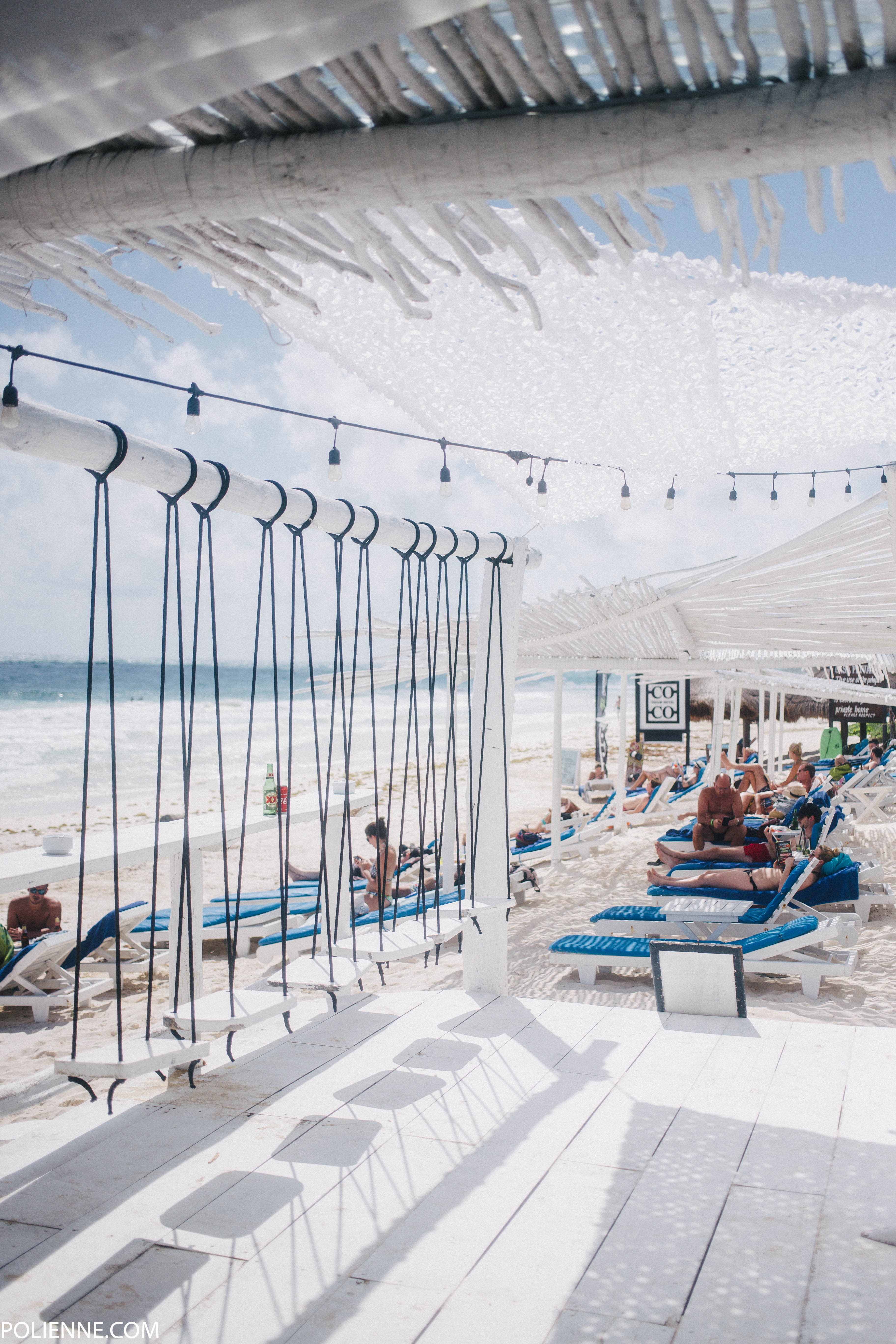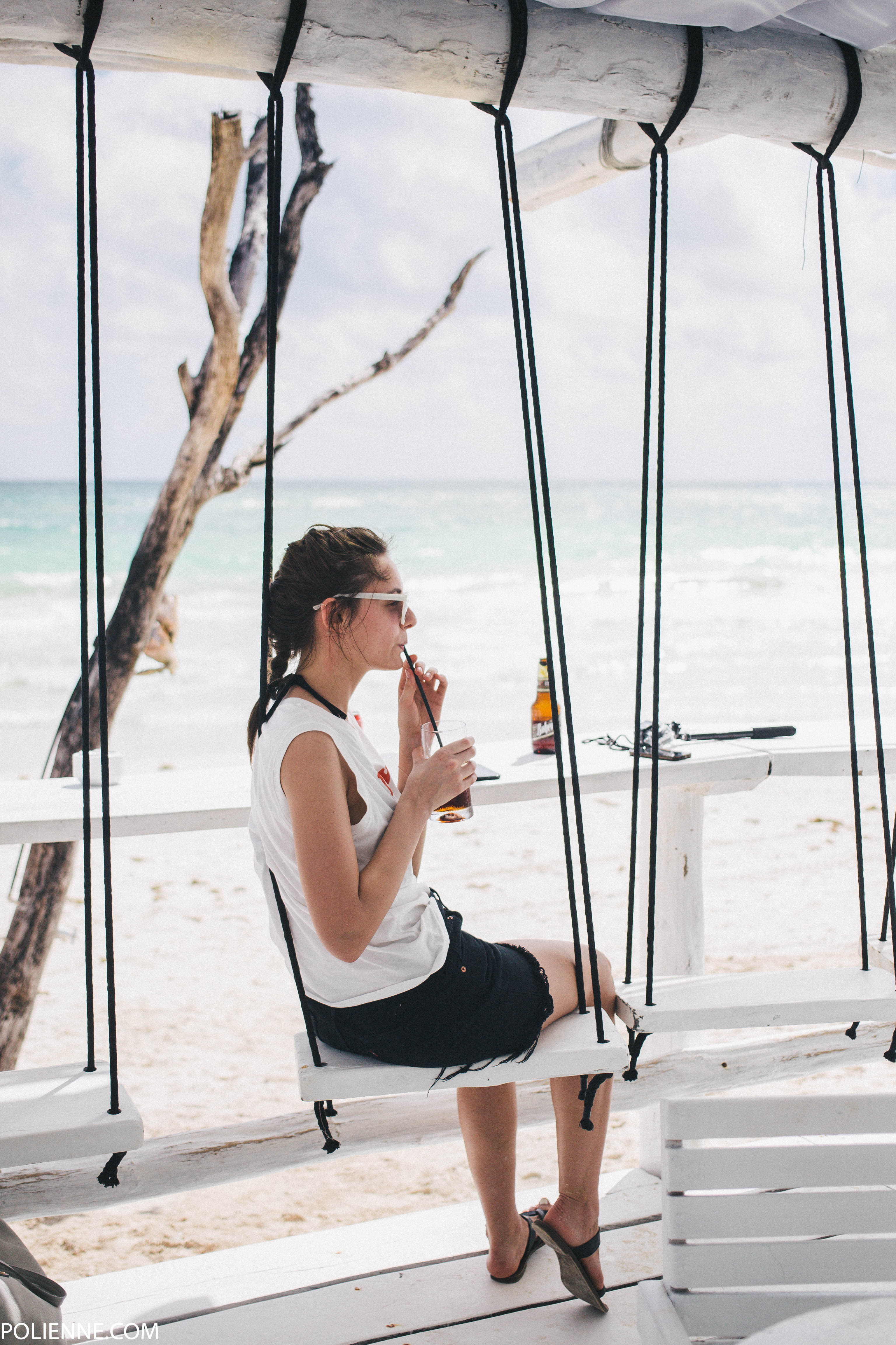 Visit the Tulum ruins
The Tulum ruins might be the most famous ones in the whole of Yucatan, due to its unique location on a cliff next to the beautiful ocean. The ruins itself aren't too impressive in my opinion, but it's a nice introduction to the Maya culture! After your visit you can descend to the beach near the ruins for a quick refreshment. This place can get pretty crowded though!
PRACTICAL
The site opens at 8AM already so it will still be quiet and cool enough to take your time and visit the ruins. A visit costs 70 pesos (3 euros) per person, which is about half the price of the other famous Maya ruins in Yucatan. You can book a private guided tour & find other people to split costs. We've waited for about 40 minutes but unfortunately couldn't find any English-speaking enthusiasts! However, I'd definitely recommend a tour, since otherwise you'll be looking at a bunch of old stones without really knowing the history behind it…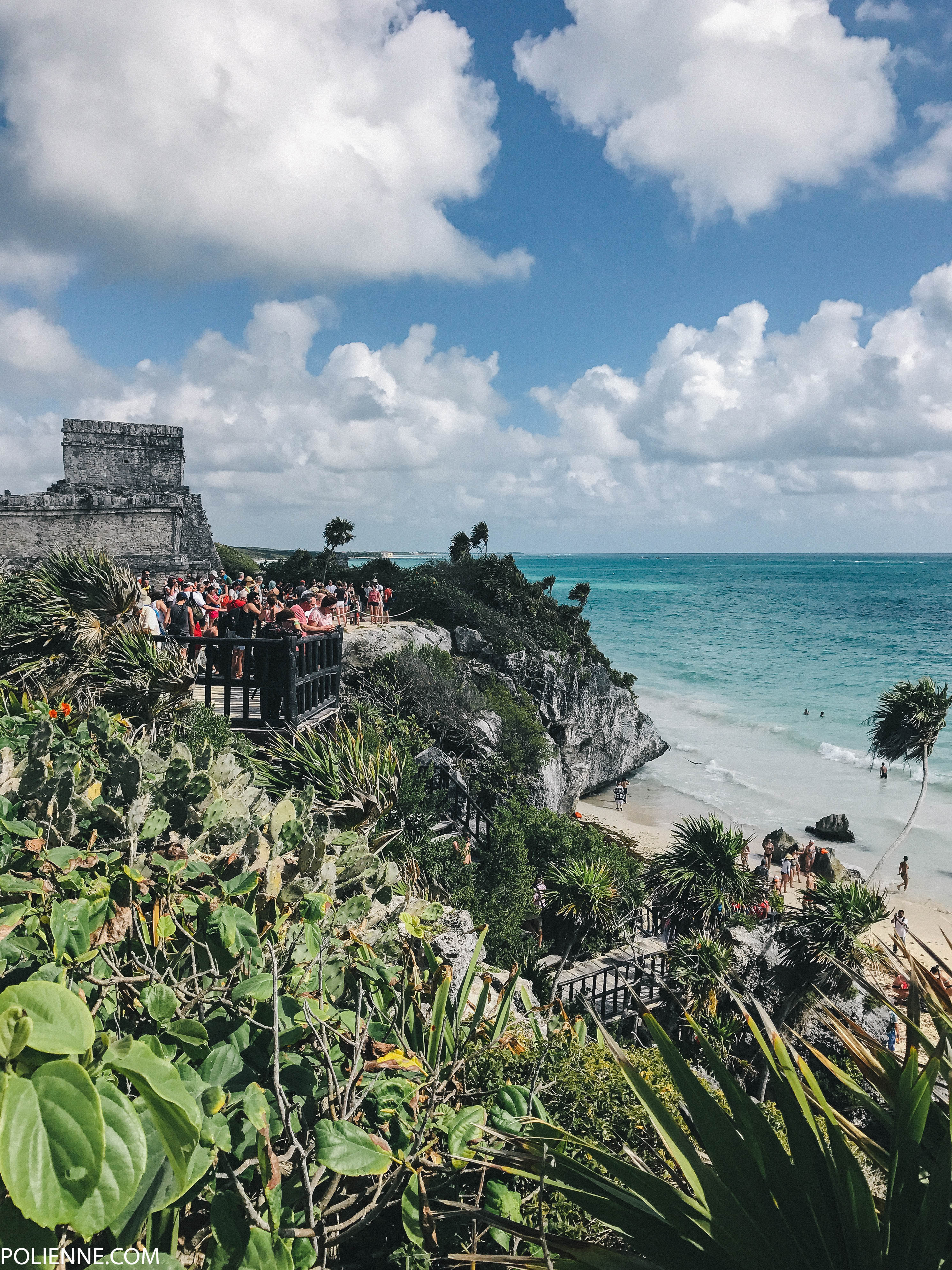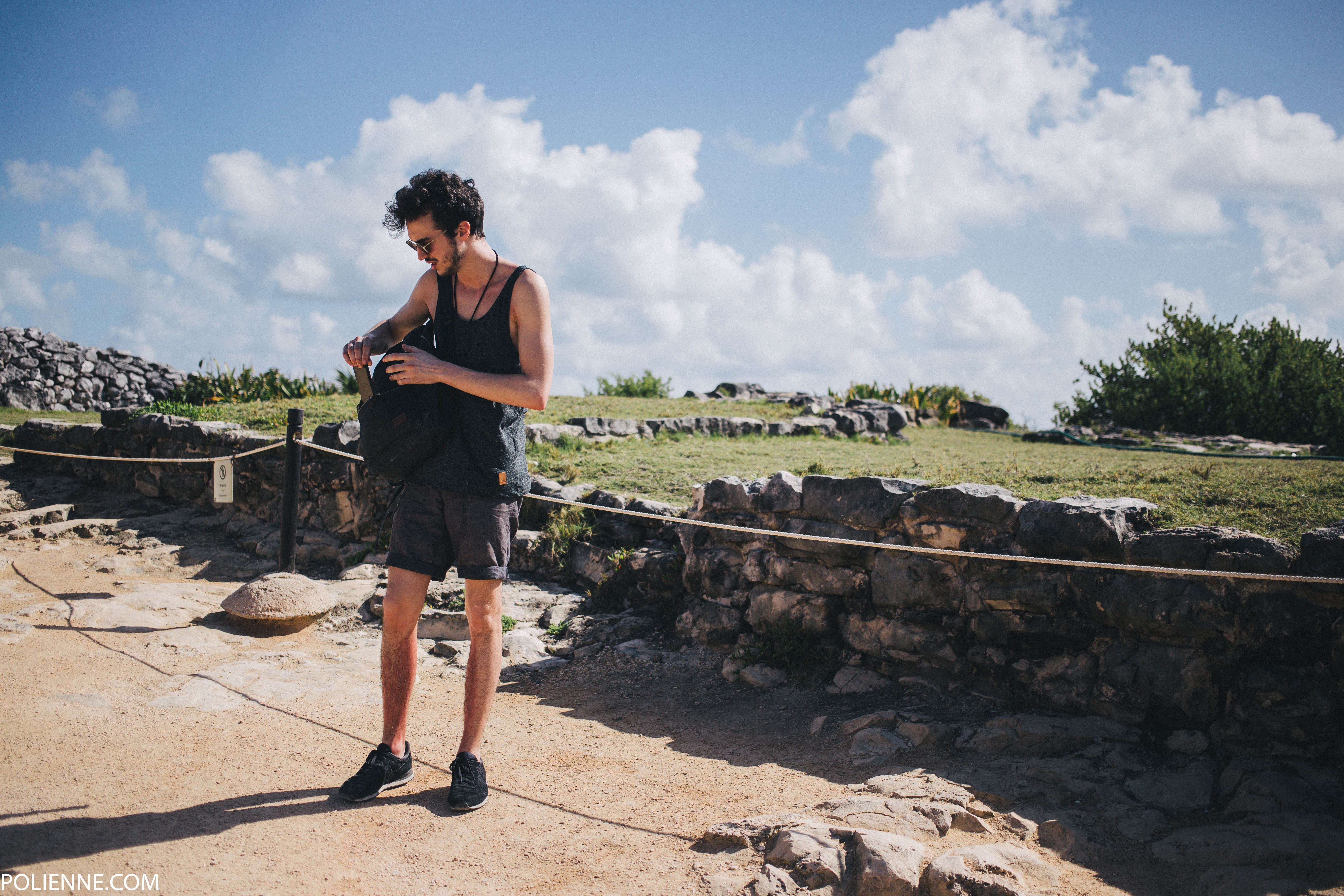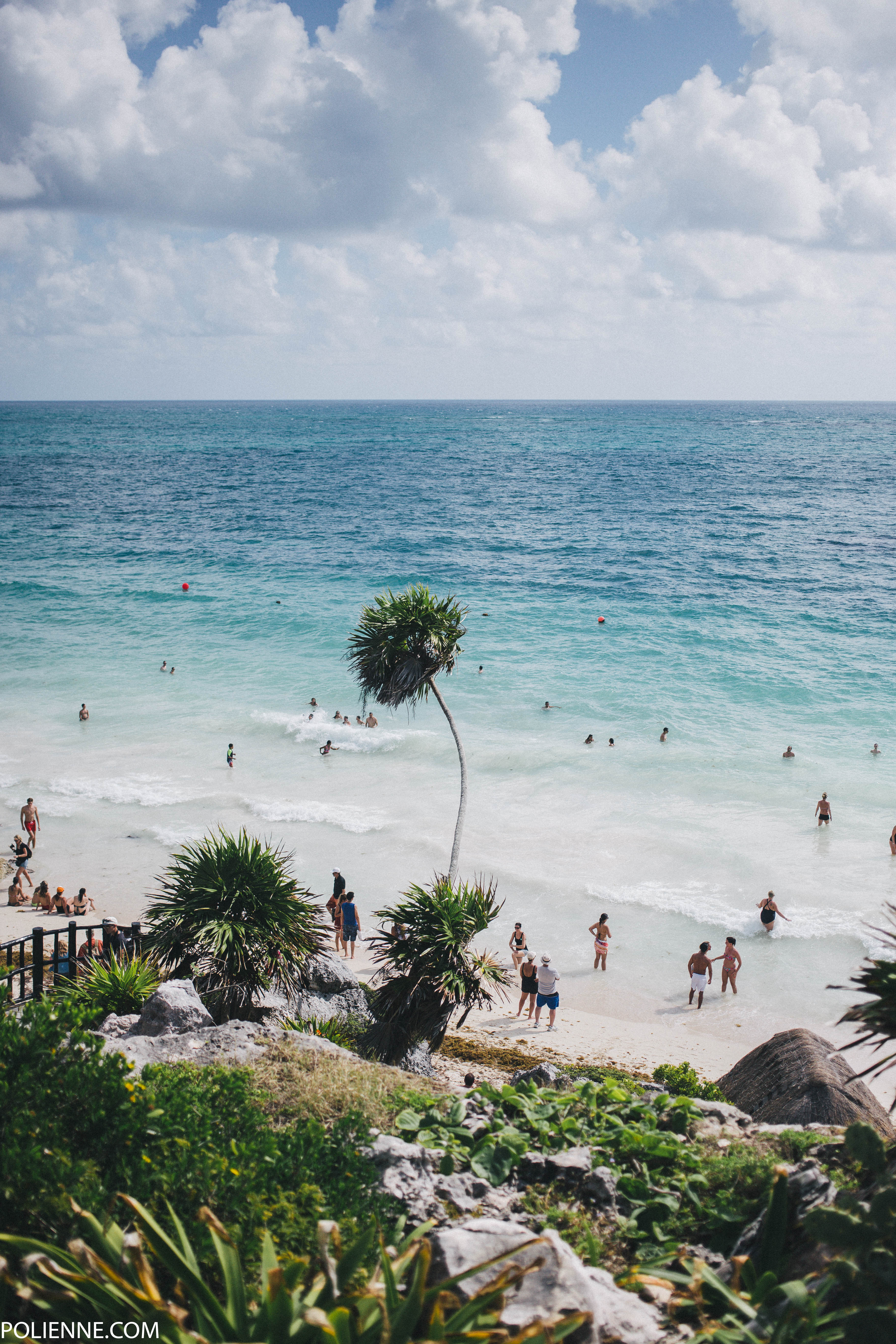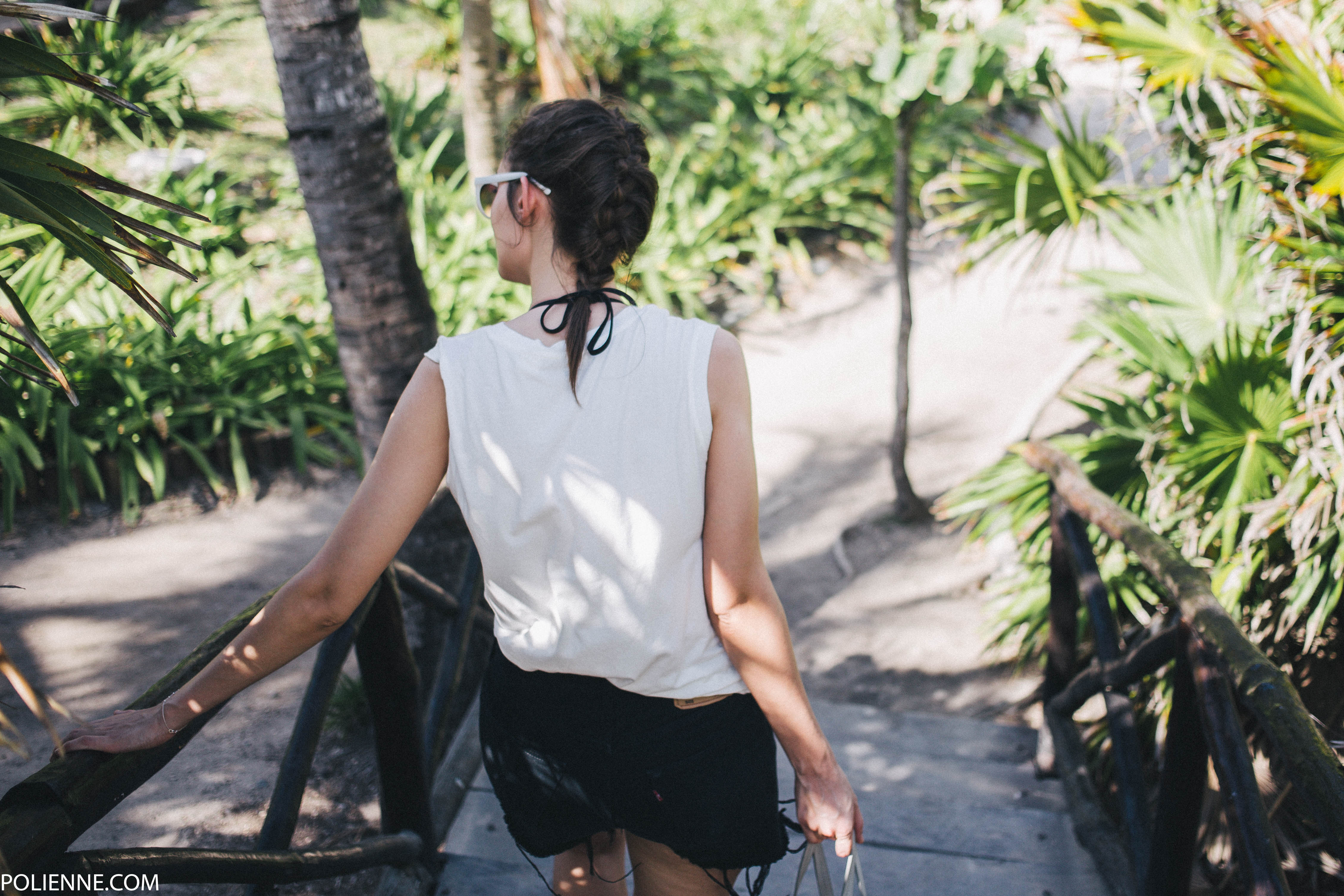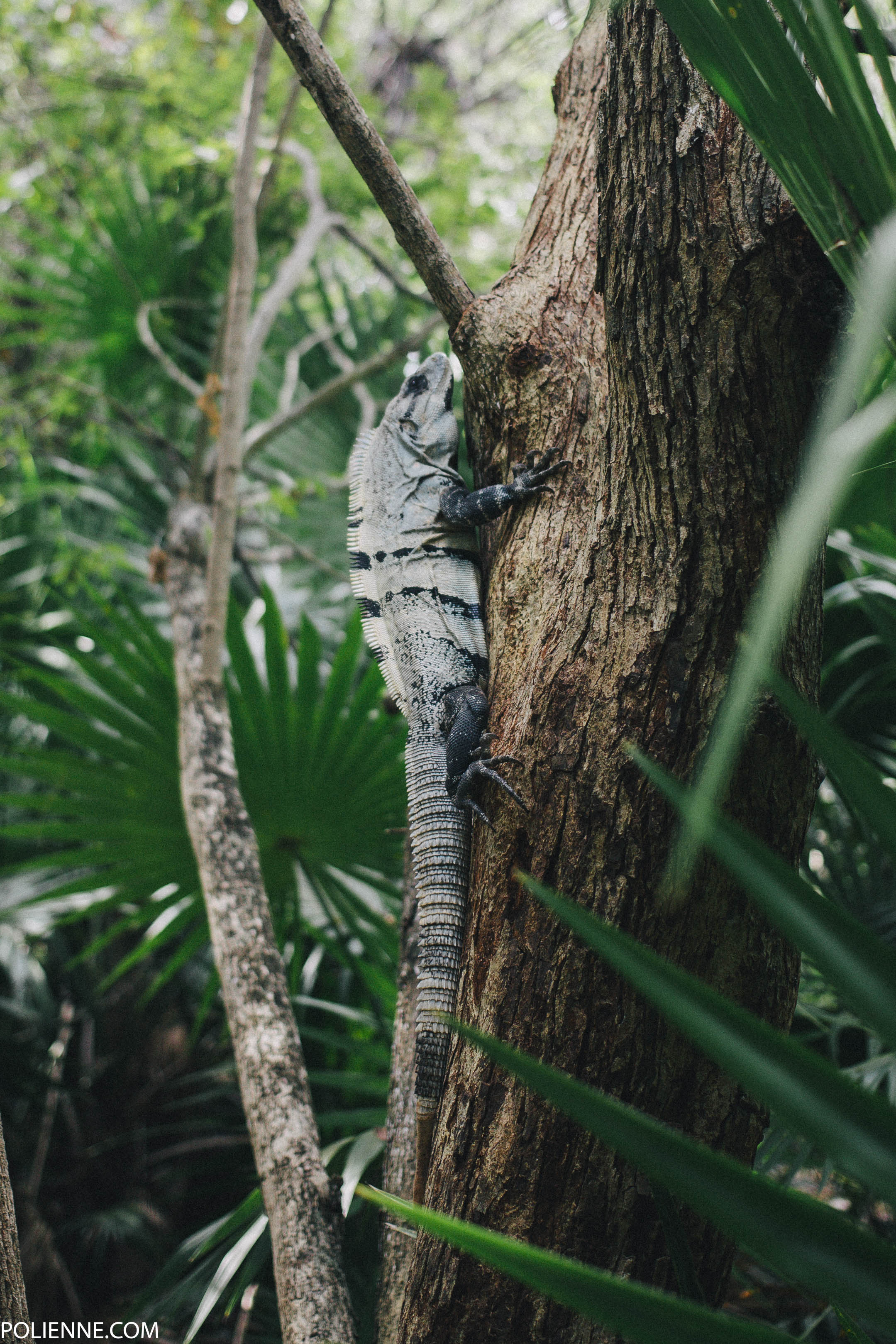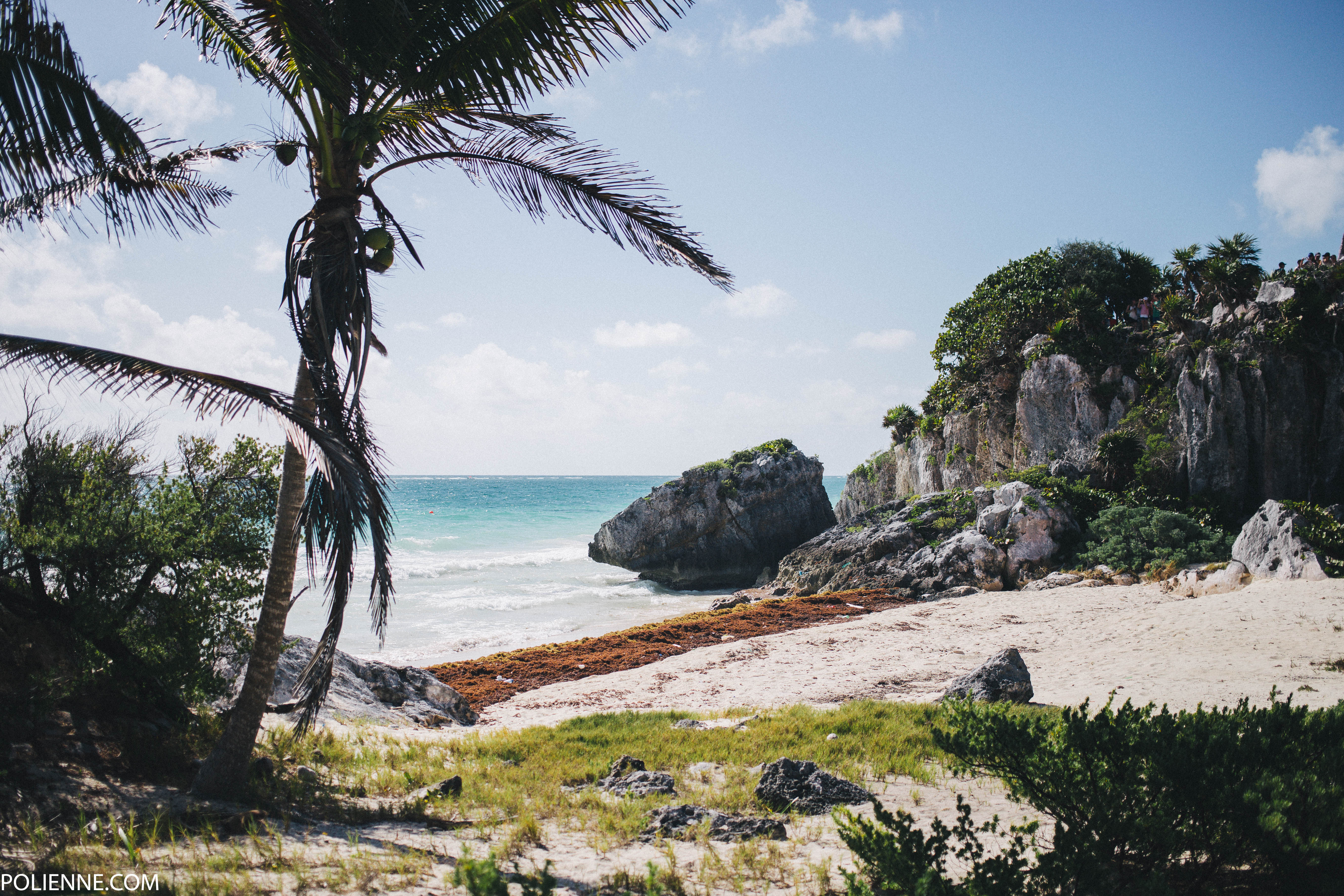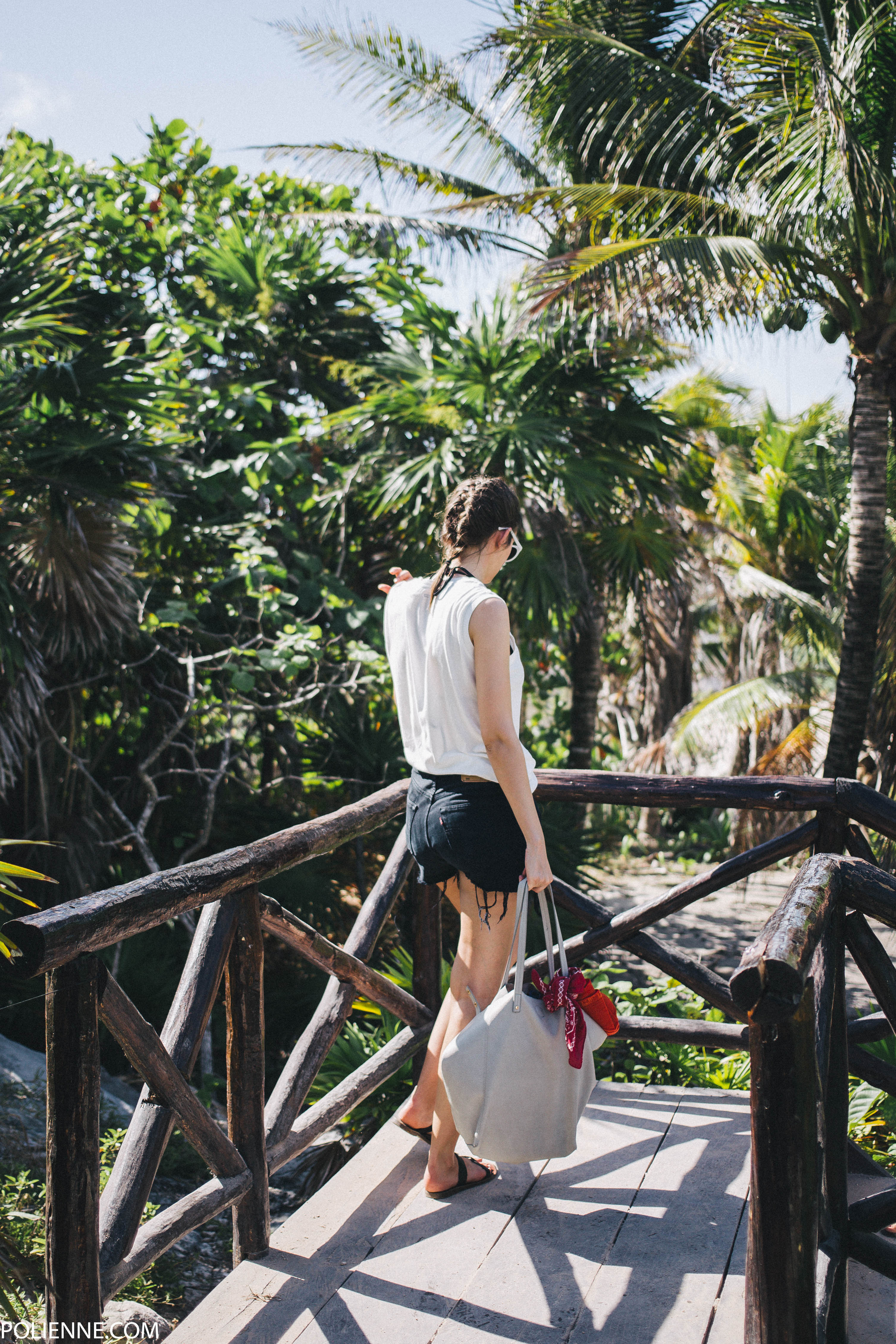 CHECK OUT Tulum Town
Most people that go to Tulum for a short period, only stay around the beach side. But Tulum town is definitely worth a visit too! The laid back vibe of this little town is really cool: you have plenty of breakfast spots & souvenir shopping opportunities. We had breakfast at ecological and organic hostel El Jardin De Frida at the end of the main street. Think delicious avocado eggs and HUGE fresh juices! Tulum is known for its painfully cool dining places, but don't forget that the local restaurants are REALLY good as well. We had some amazing tacos for only 30 pesos (1,40 euros) each at Los Aguechiles for example! The trick is to look for local people on the terraces, so you'll know where the food is good.
PRACTICAL
You can definitely negotiate on the price of things at the souvenir boots, especially when you're doubting a little bit too long and the salesman starts to lower his price as first. A taxi short taxi ride through town will probably cost you between 20 and 30 pesos (0,90 – 1,40 euros). They only accept cash though! The same goes for most food places. There are a few banks in Tulum (also in the supermarkets, like Francisco De Asisi), but some might not always work. It's probably a smart idea to get some extra cash when you do find one that works.
RESTAURANTS
Note that the restaurants that I've mentioned in Tulum town are mostly located at the end of the main street, near our Airbnb apartment. Only Estancia Jujena is located in the heart of town. But again, you can do the 10 minute walk, but taxis are extremely cheap too!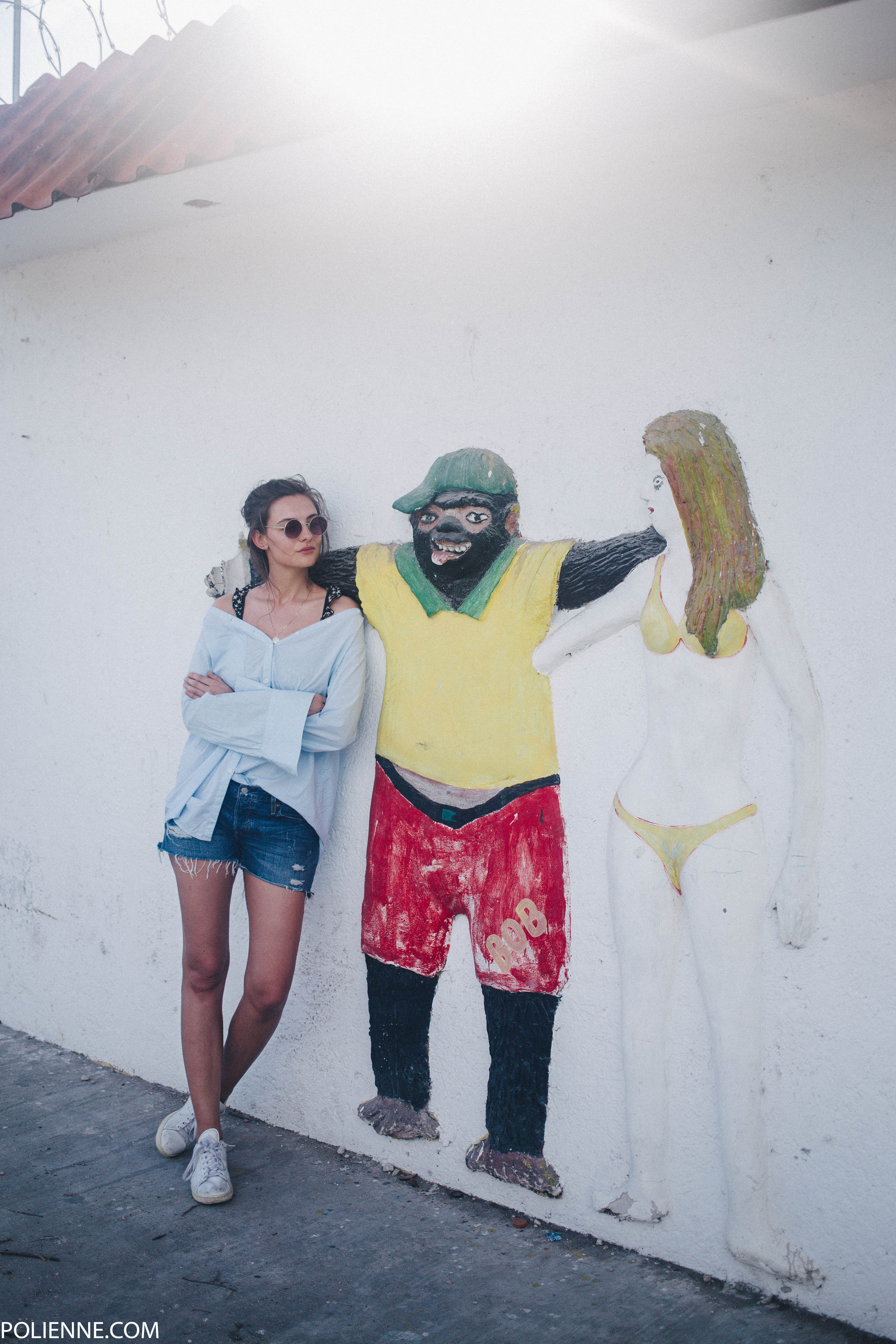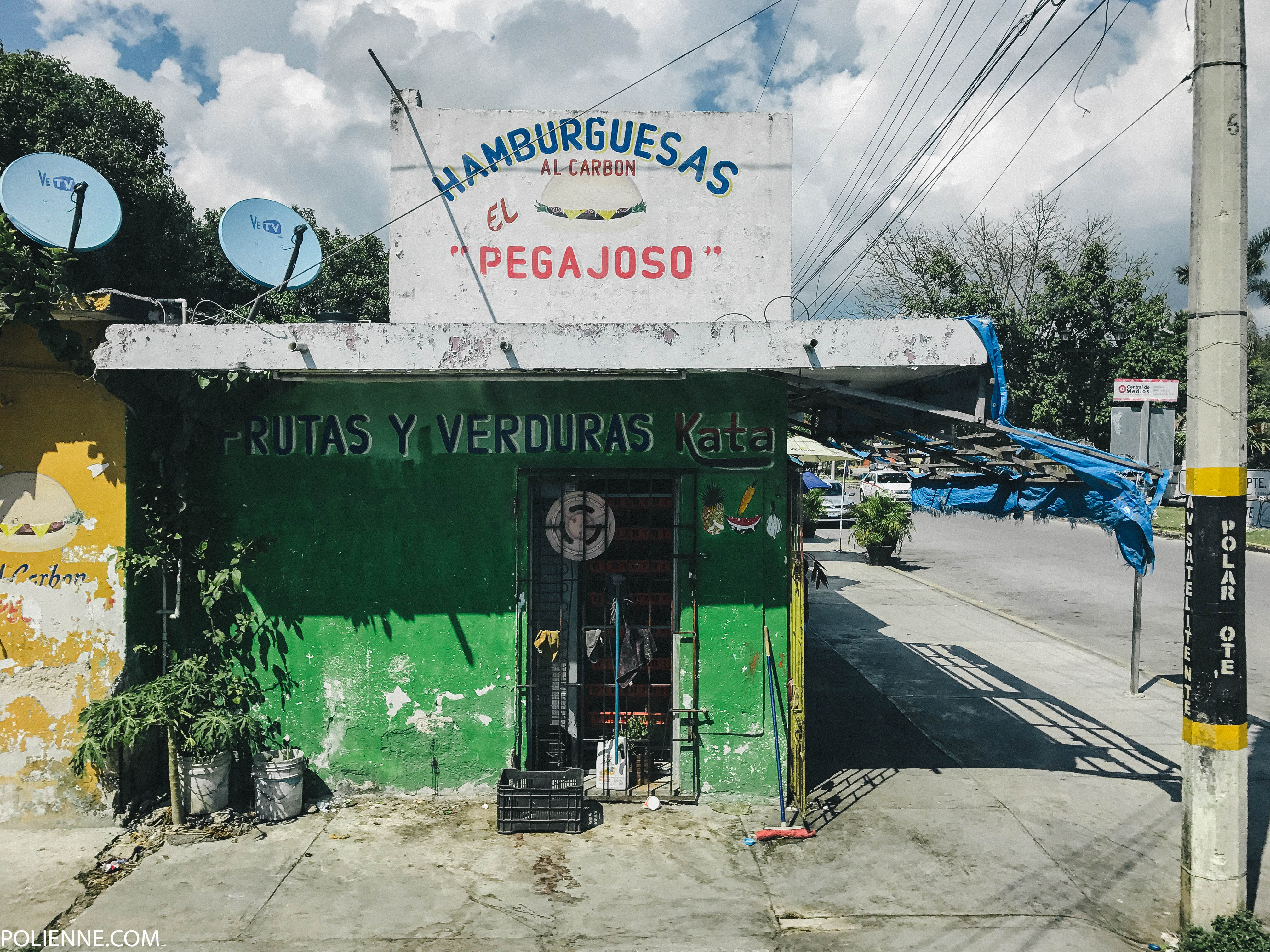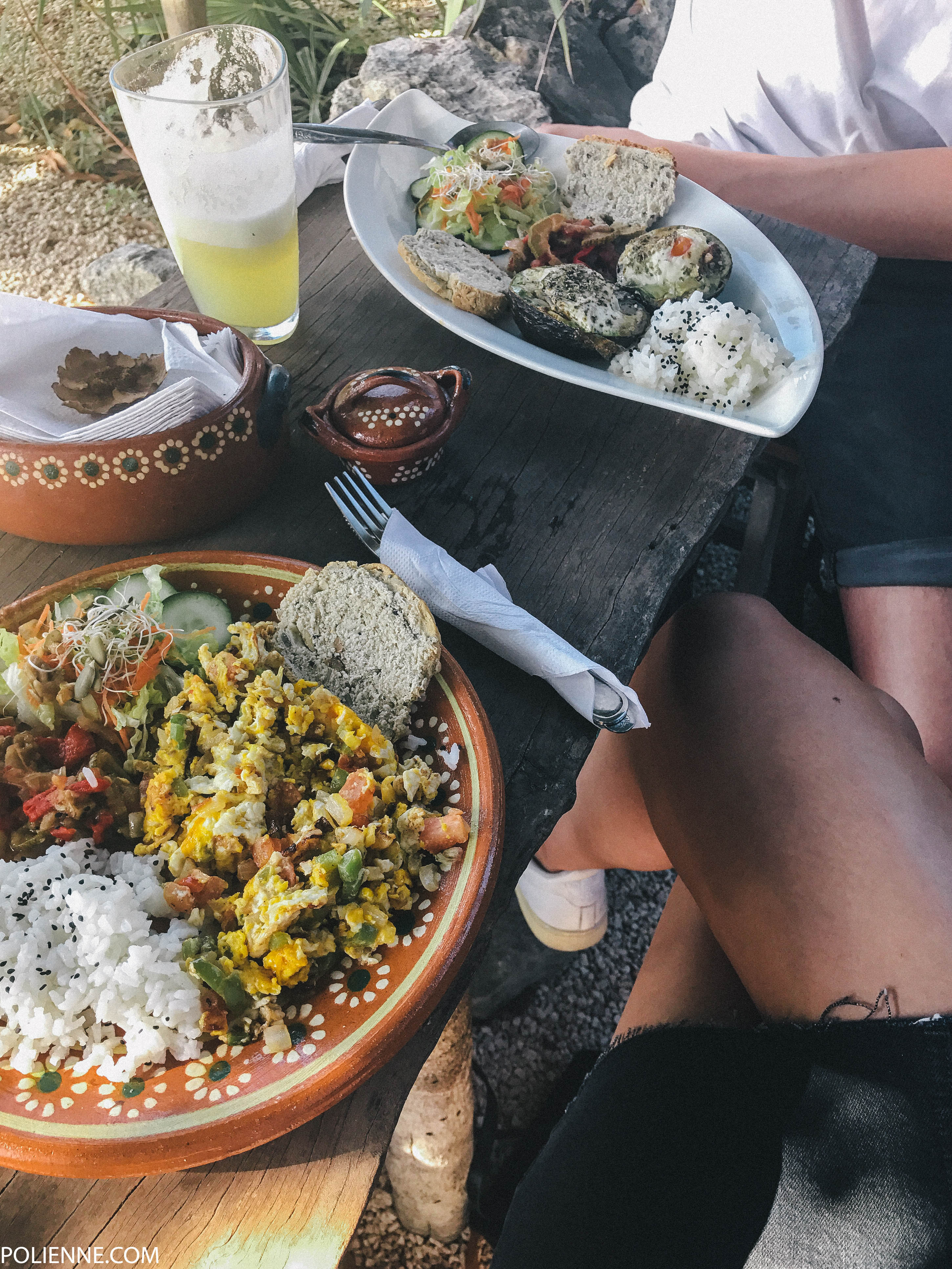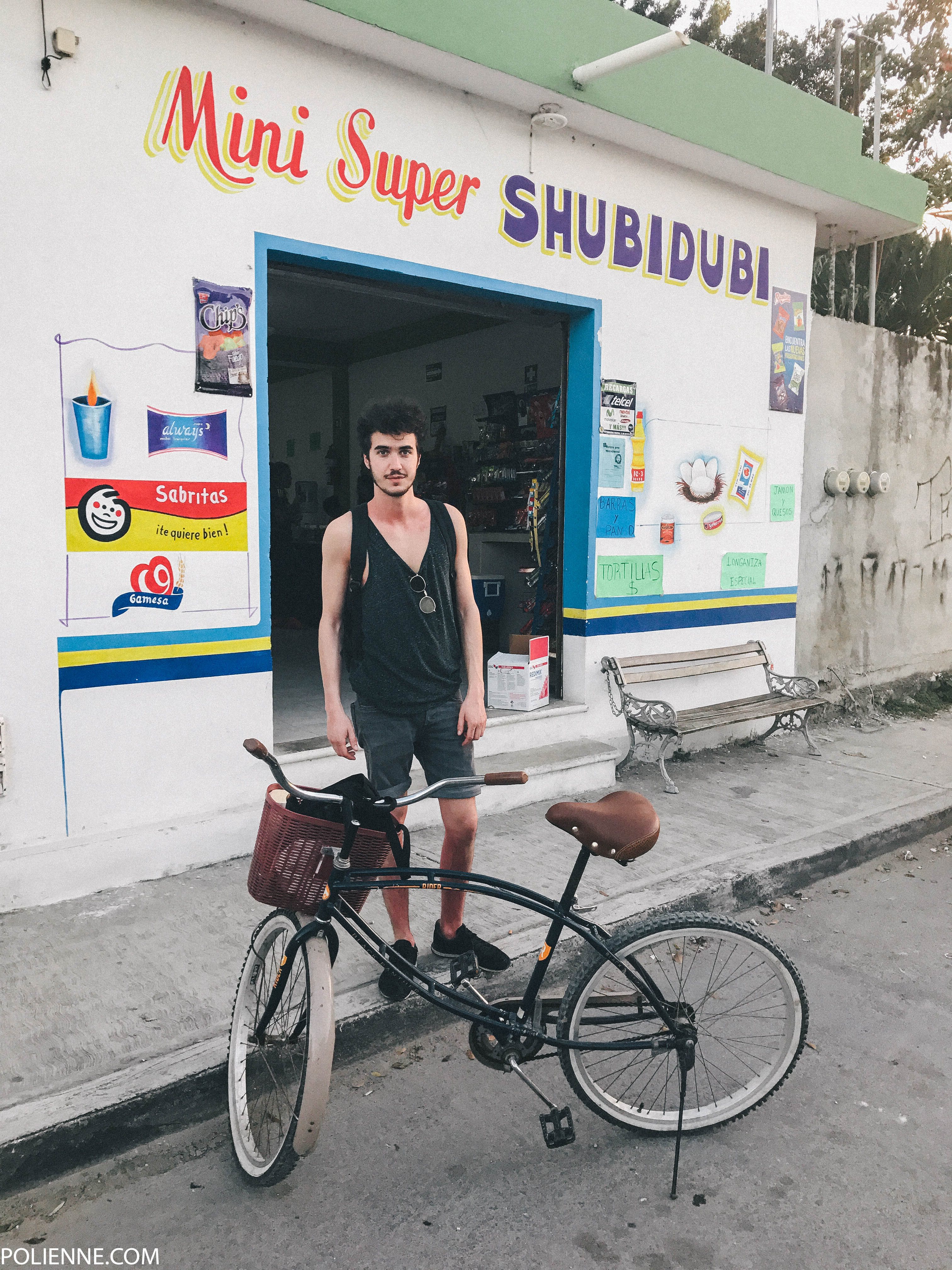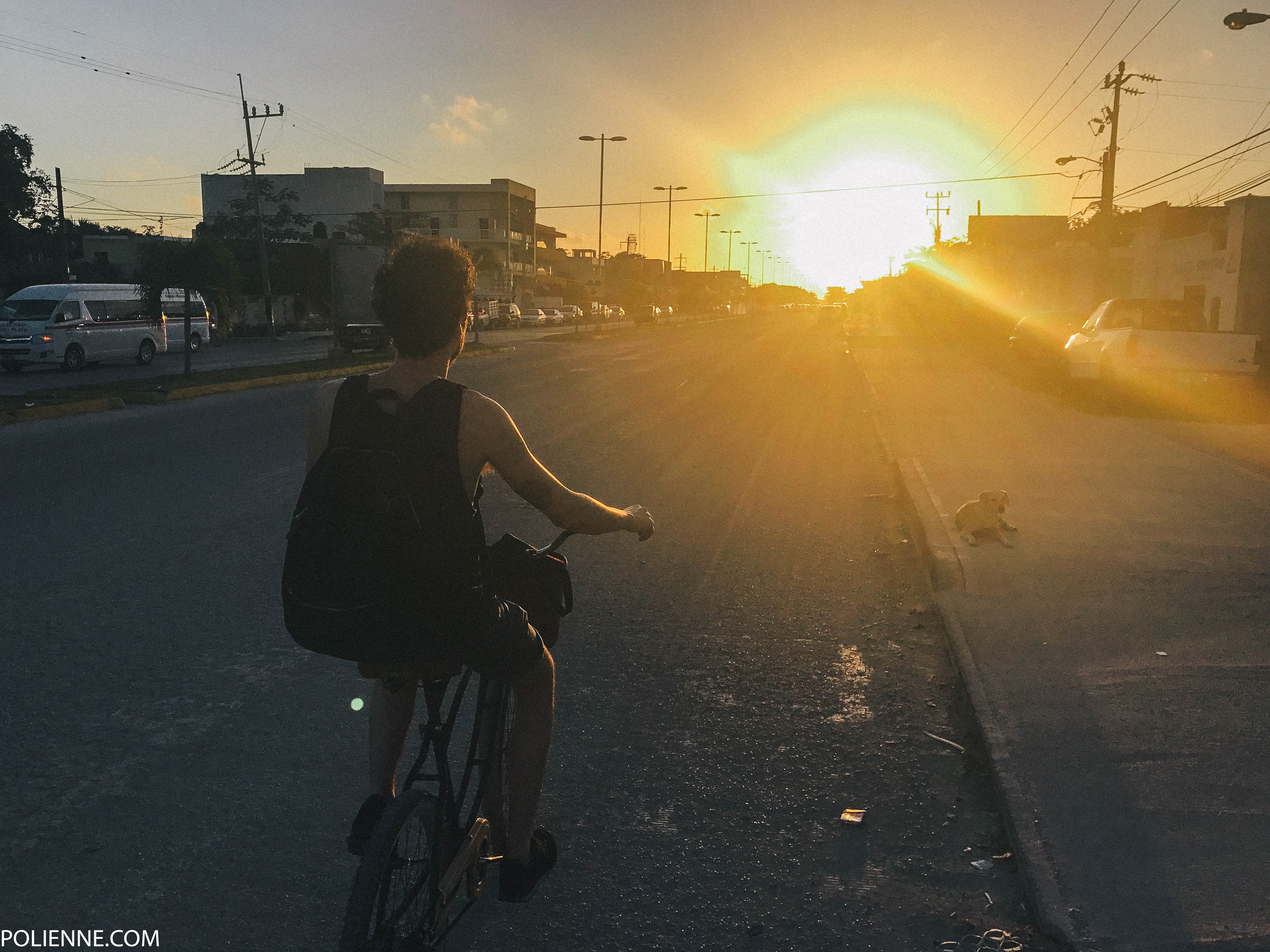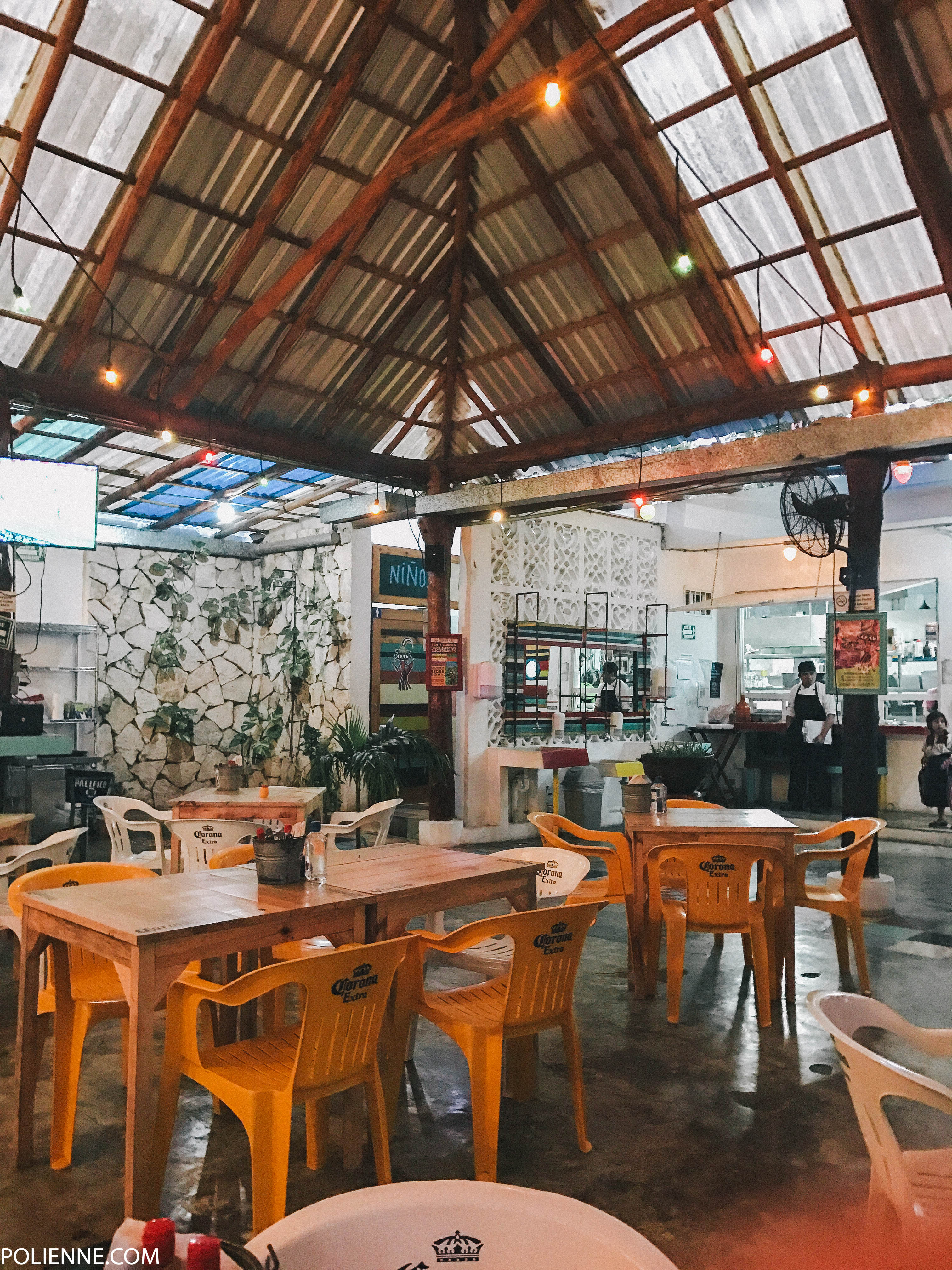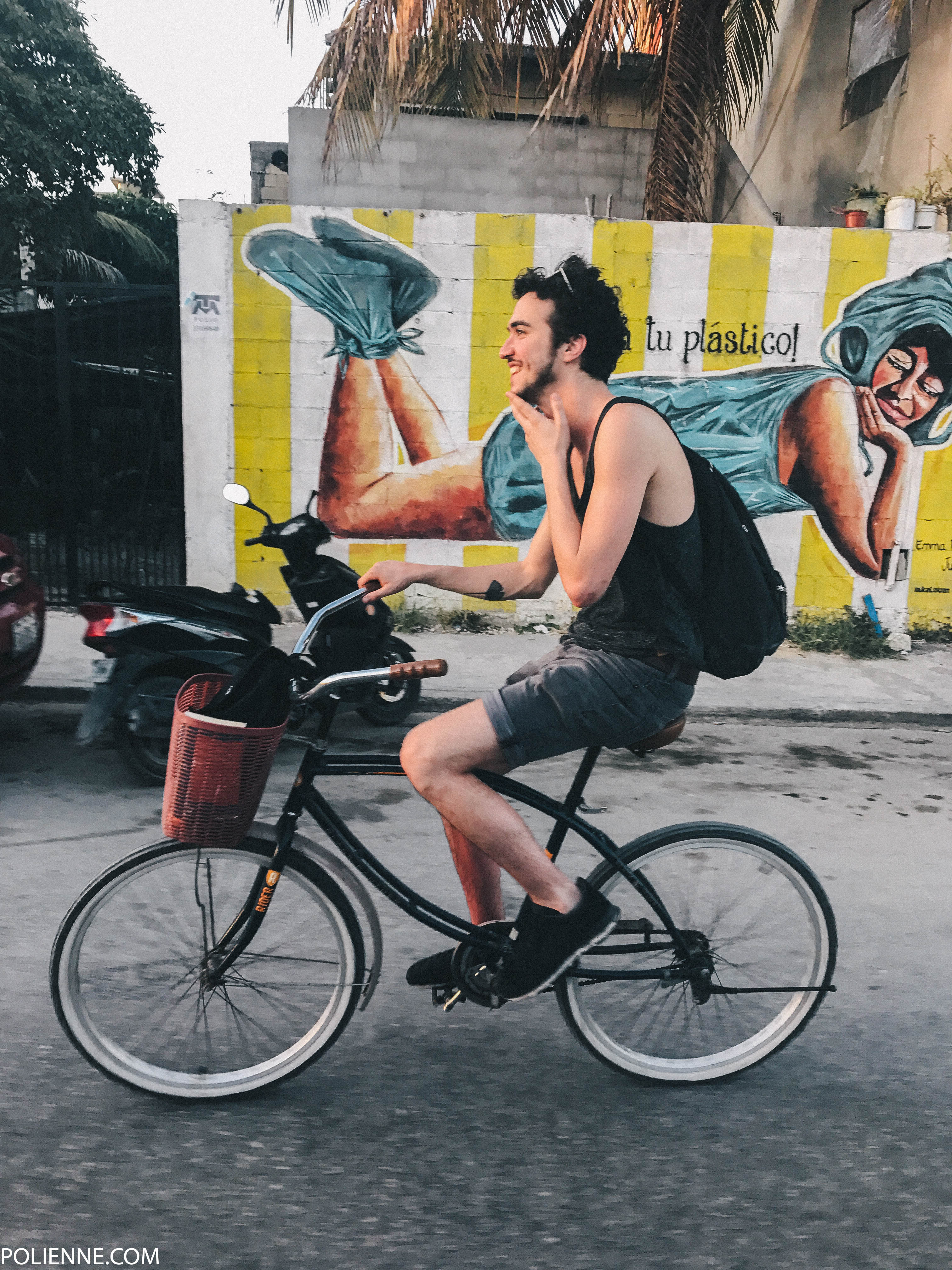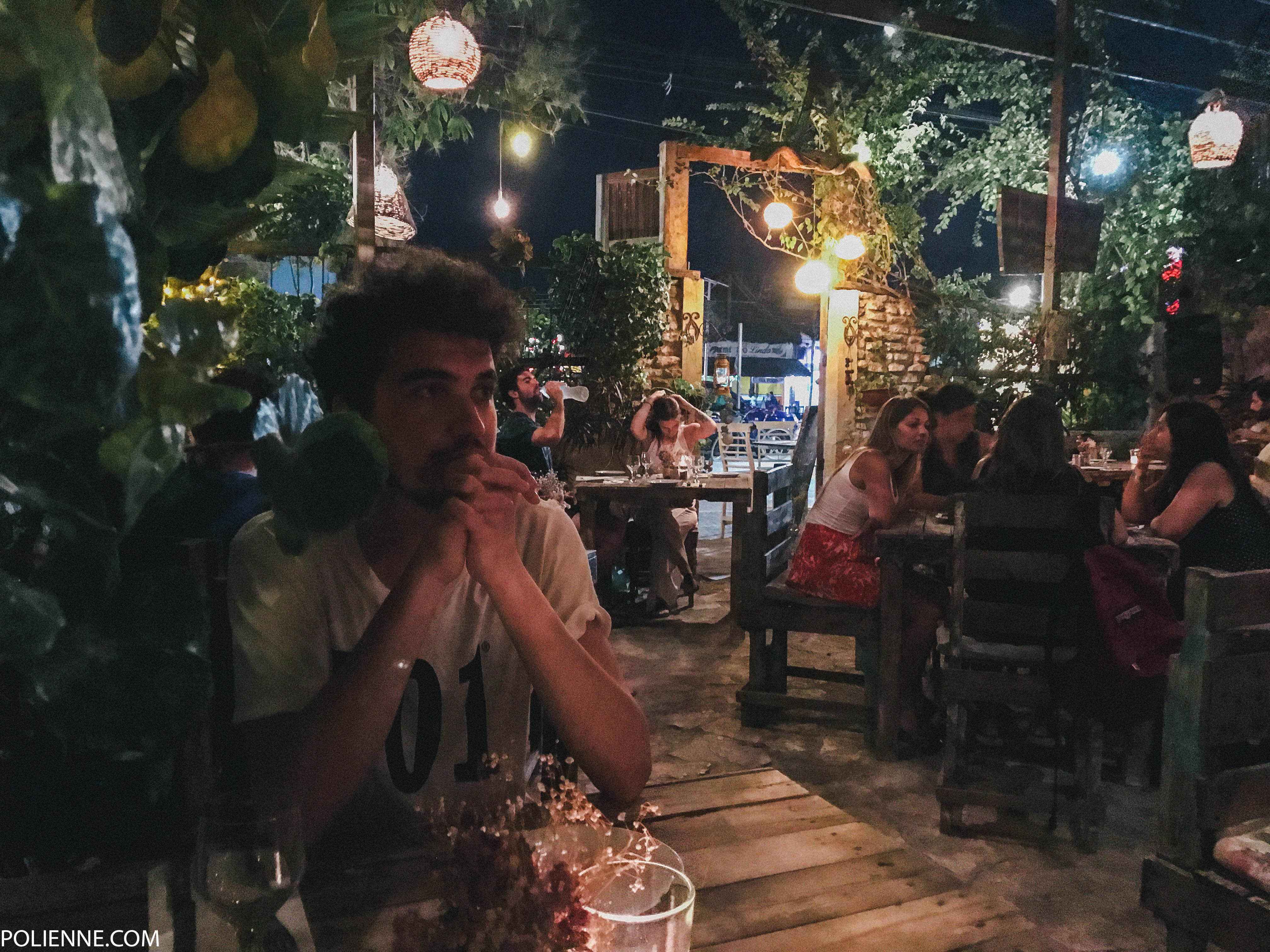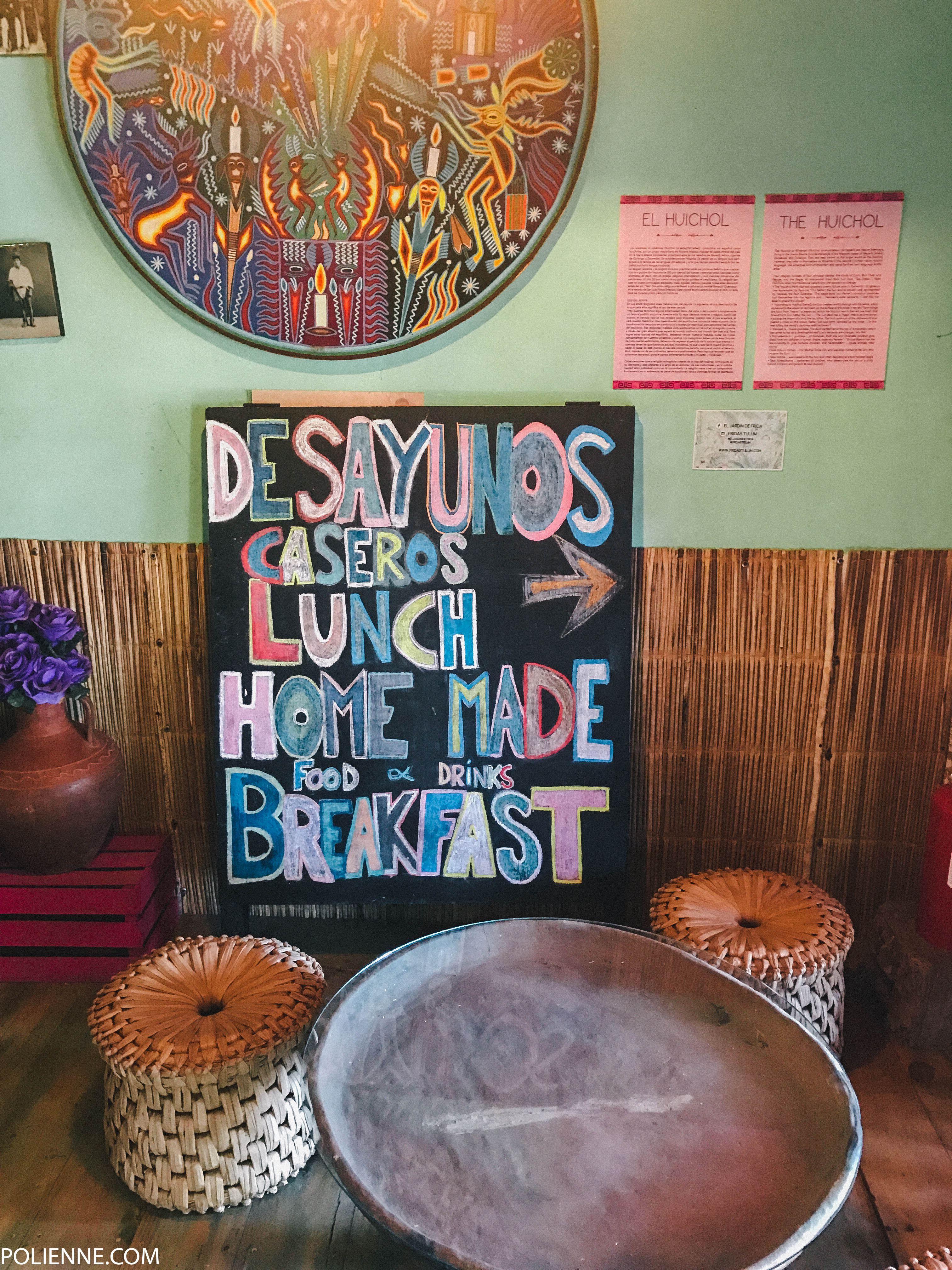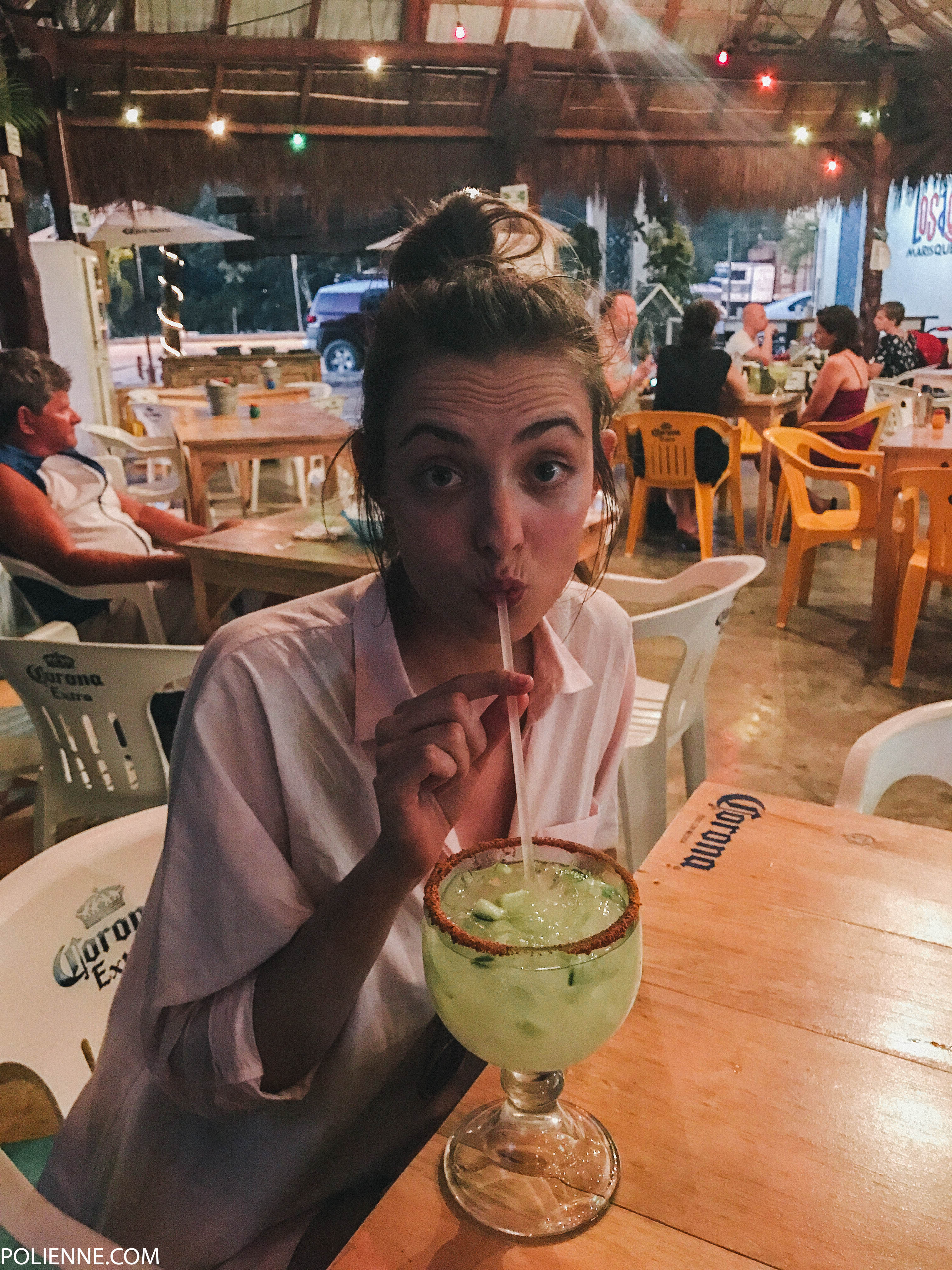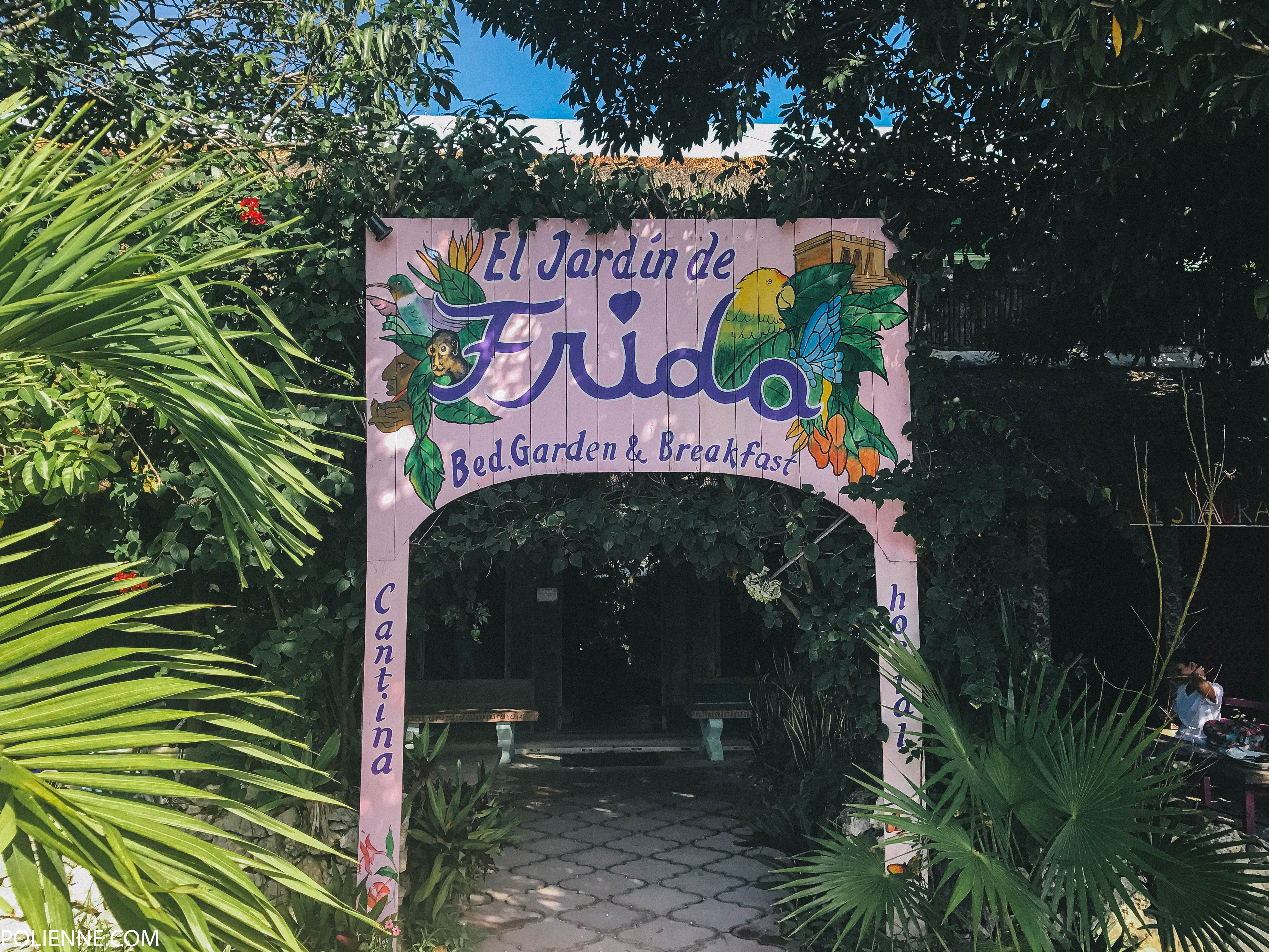 Take a day trip to Laguna Bacalar
The pretty calm but super cozy town of Bacalar and its amazing Lagoon of 7 Colours are definitely worth your time. The lagoon's water has the most amazing range of blue colours, and was probably the most exotic thing we've seen during our entire Mexico trip. Things don't really seem to be prepared for tourists in Bacalar, so I'd suggest you go straight to the tourist office at the main square and ask where you can rent a boat or a kayak. A kayak is fun, but a tour with the boat takes you much further and the Spanish-speaking guides try to give you as much info as they can! There are several centos in the lagoon, but the Black Cenote is by far the most impressive one. One minute you'll be standing in a bright blue part of the lagoon that is only about a meter deep, and the next you'll discover a chasm and a super creepy, deep black hole below you. The views at the lagoon are ah-ma-zing, and you can ask your guide to stop at any time to take a little plunge. A recommendation!
PRACTICAL
It's a super easy drive from Tulum: go straight ahead towards Chetumal, and follow the Bacalar signs. It's a 2 hour drive that takes you through tiny local villages. Driving back in the dark is quite a challenge, since there are absolutely no street lights. A boat tour takes about 1,5 hours and costs around 200-250 pesos (9-11 euros) per person. You'll have to share the boat with a few other people, but if you arrive in the late afternoon like we did, and no other tourists seem to be around, you can try and persuade the guides to take you on a private tour for a slightly higher price. We paid 600 pesos (28 euros) in total and got a completely private tour!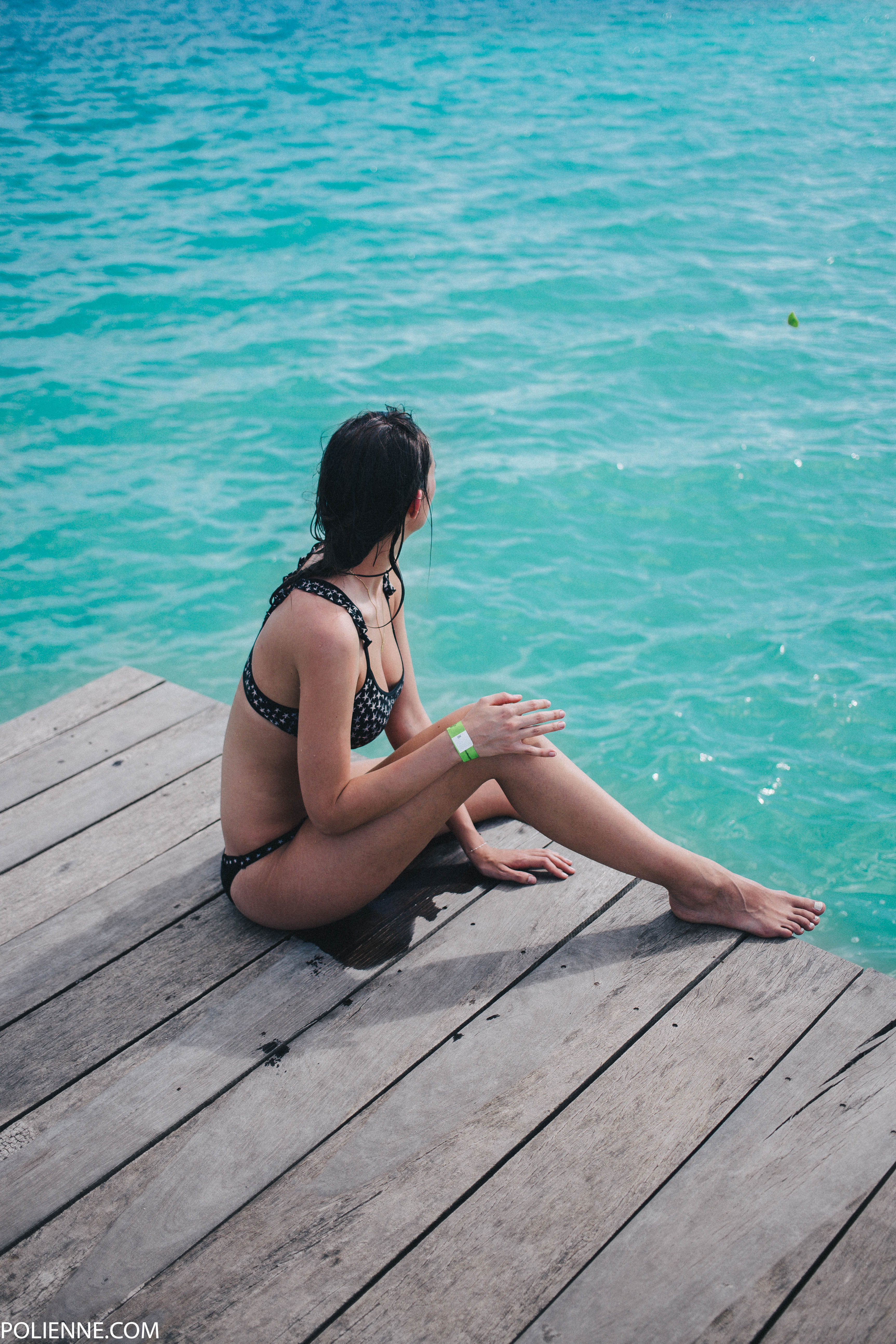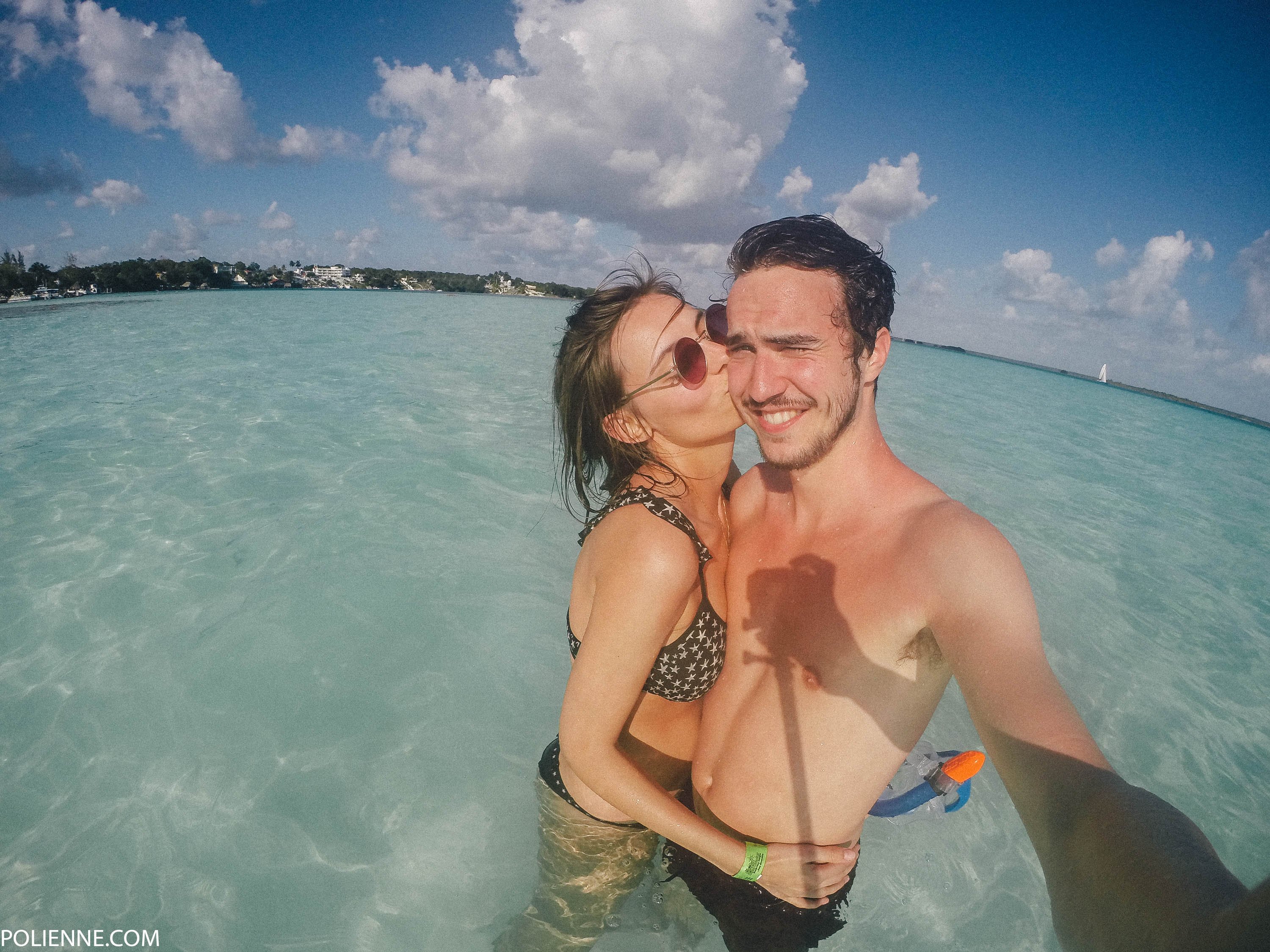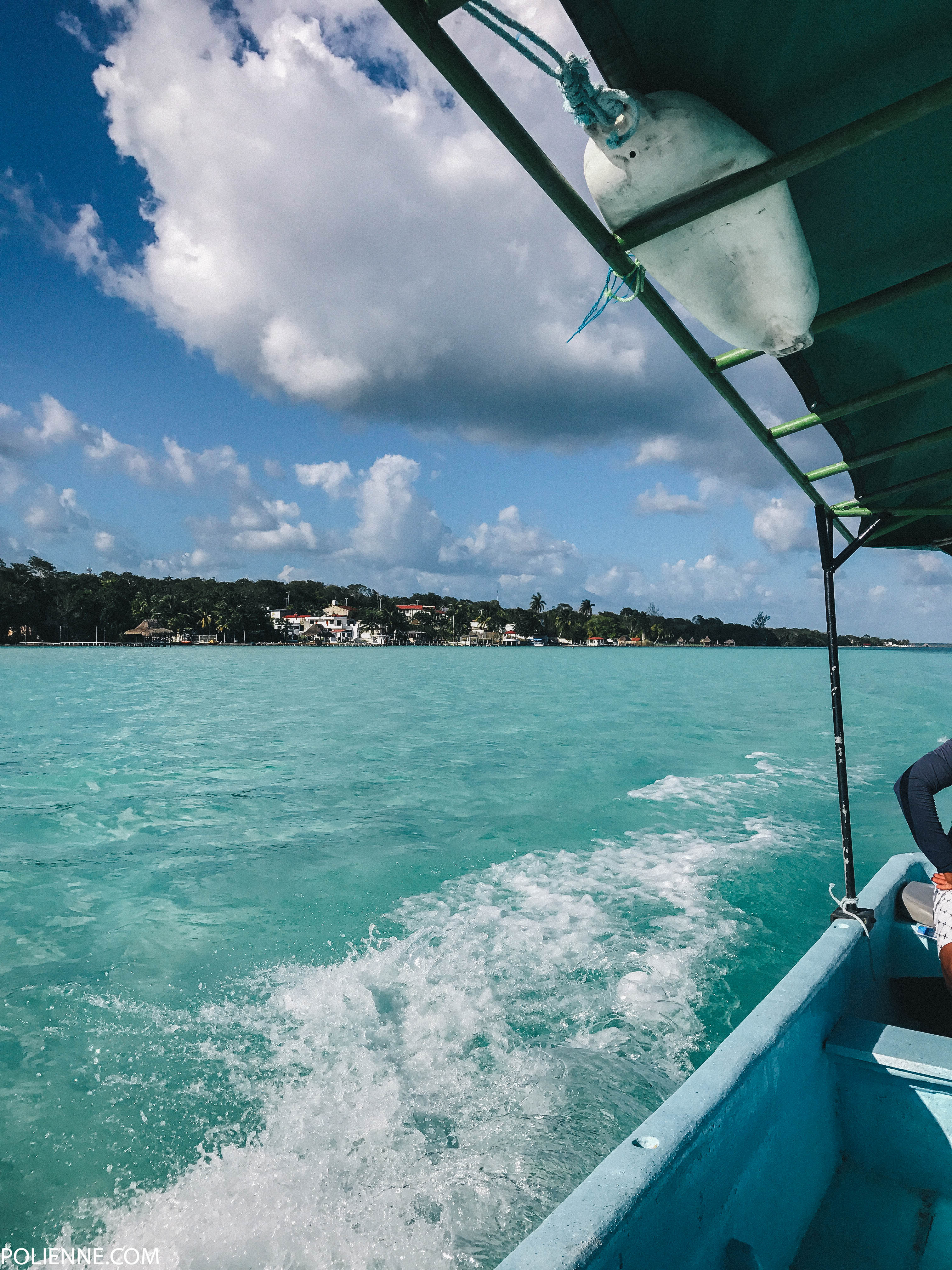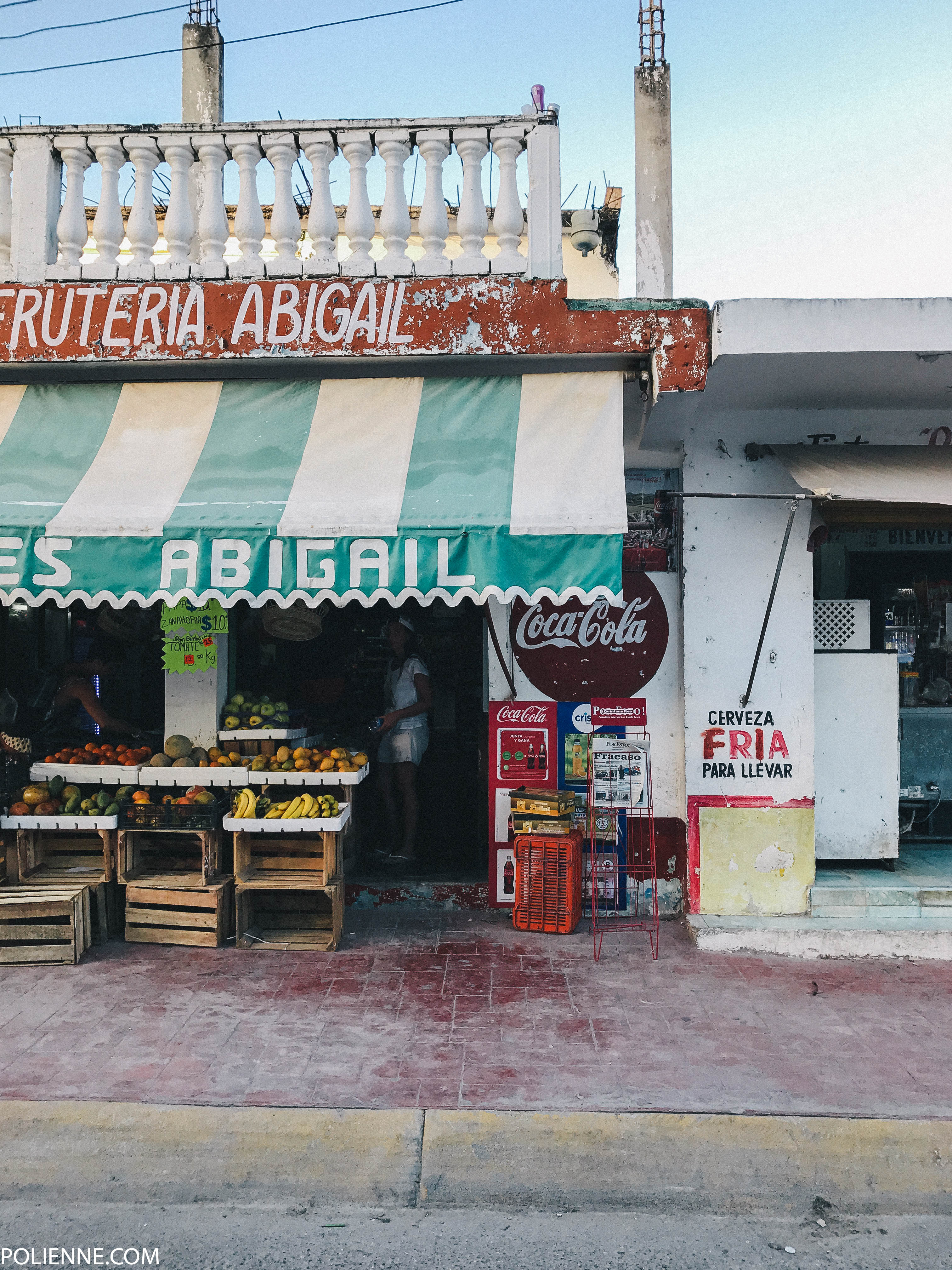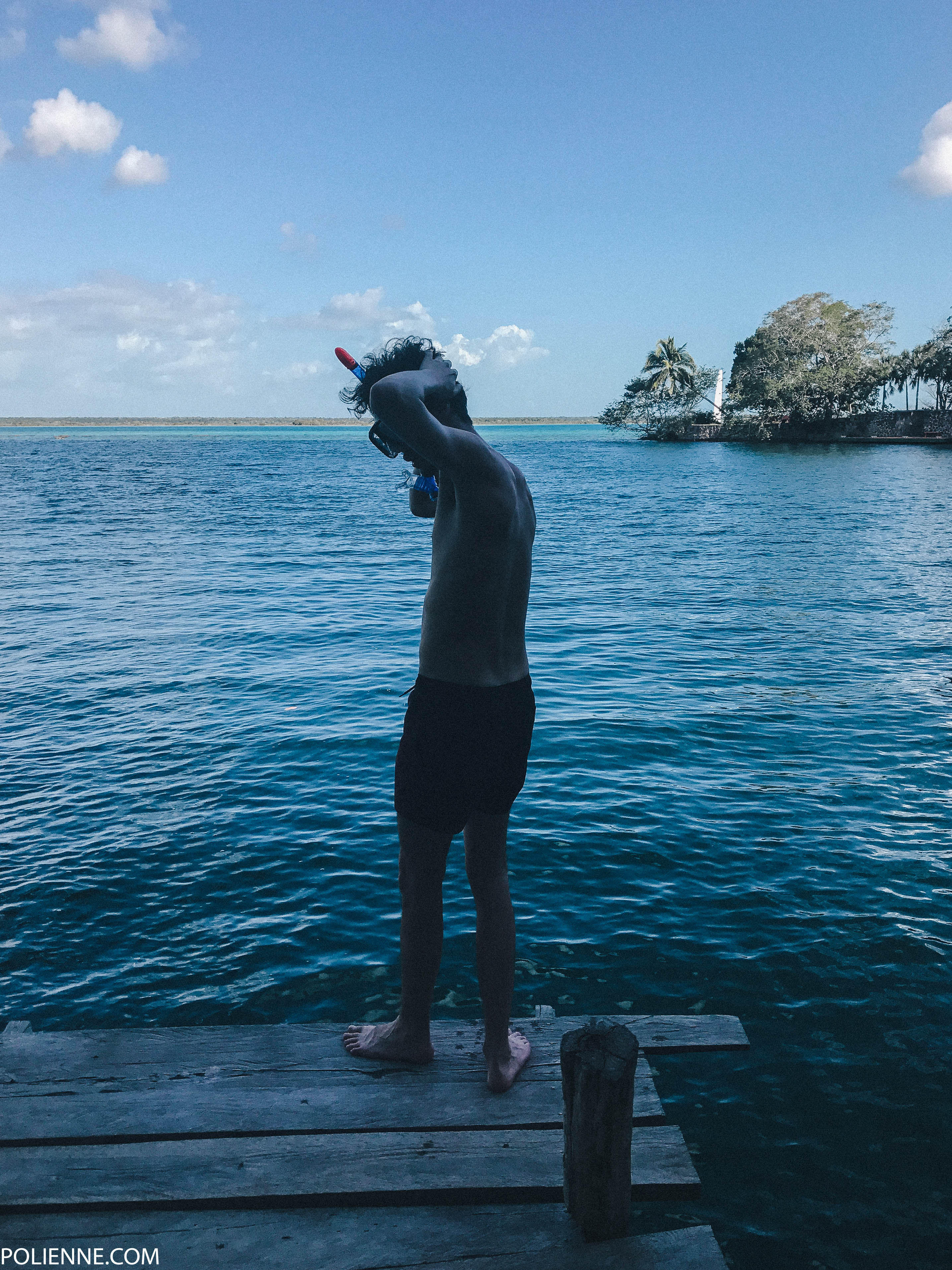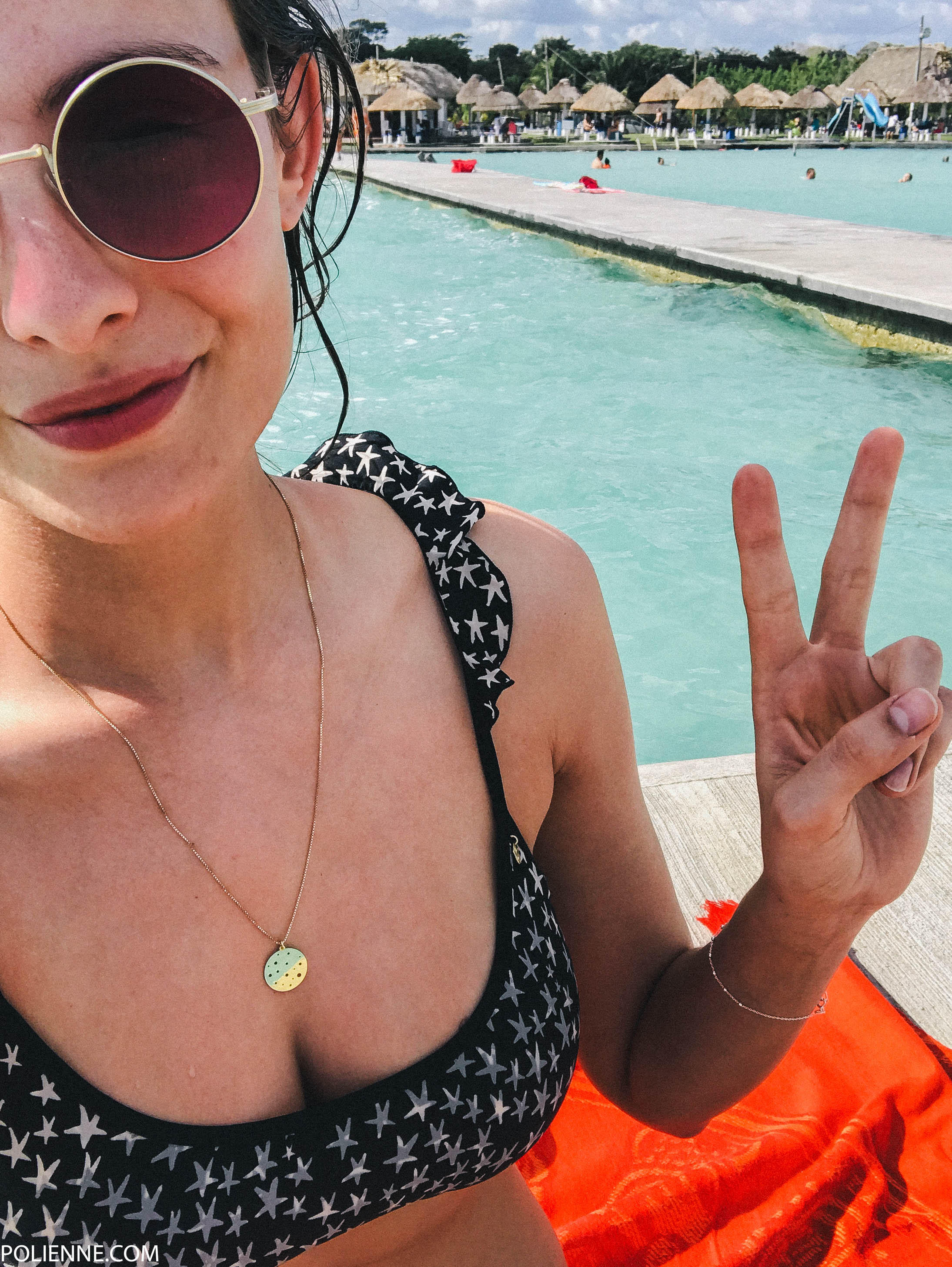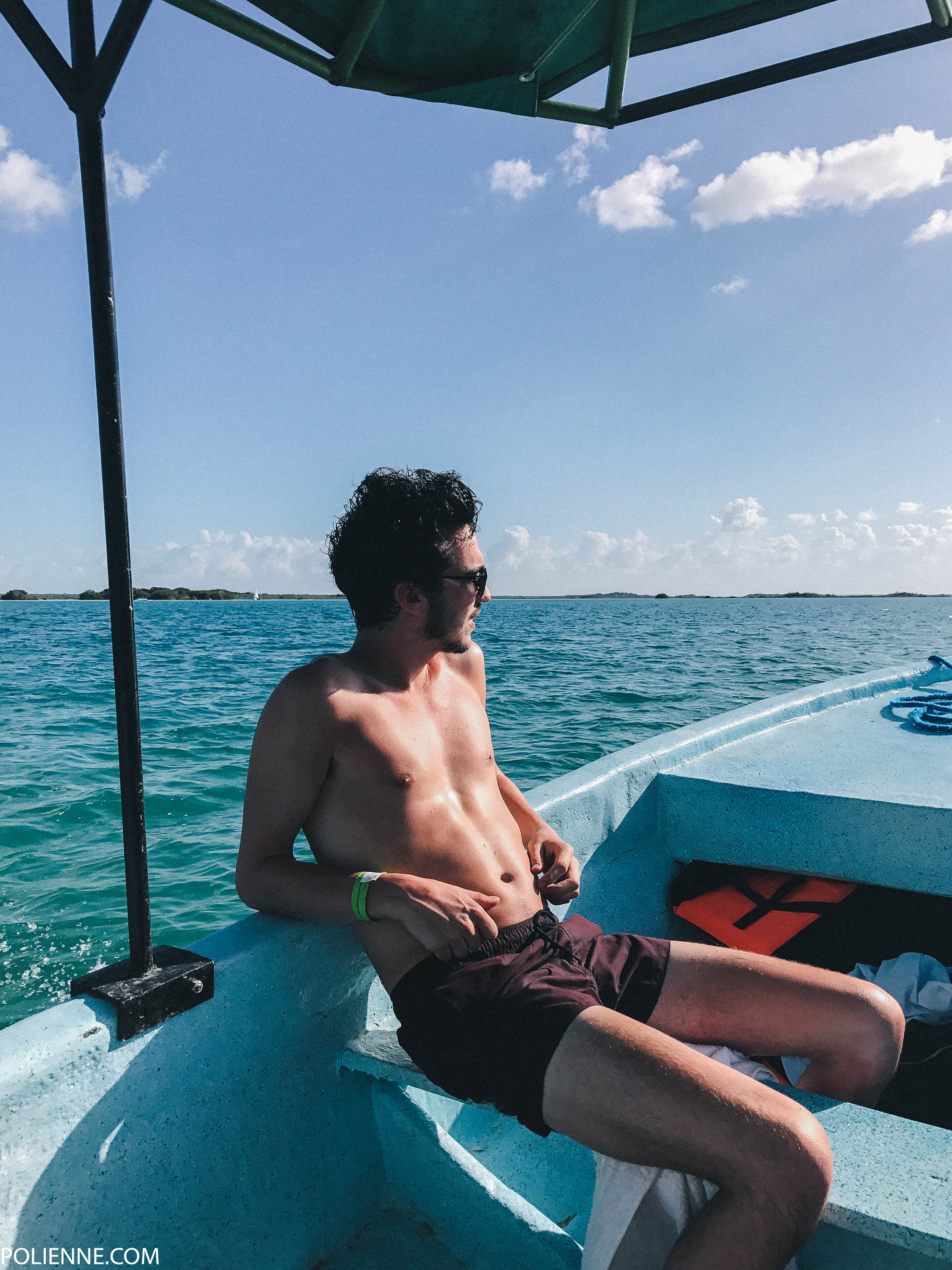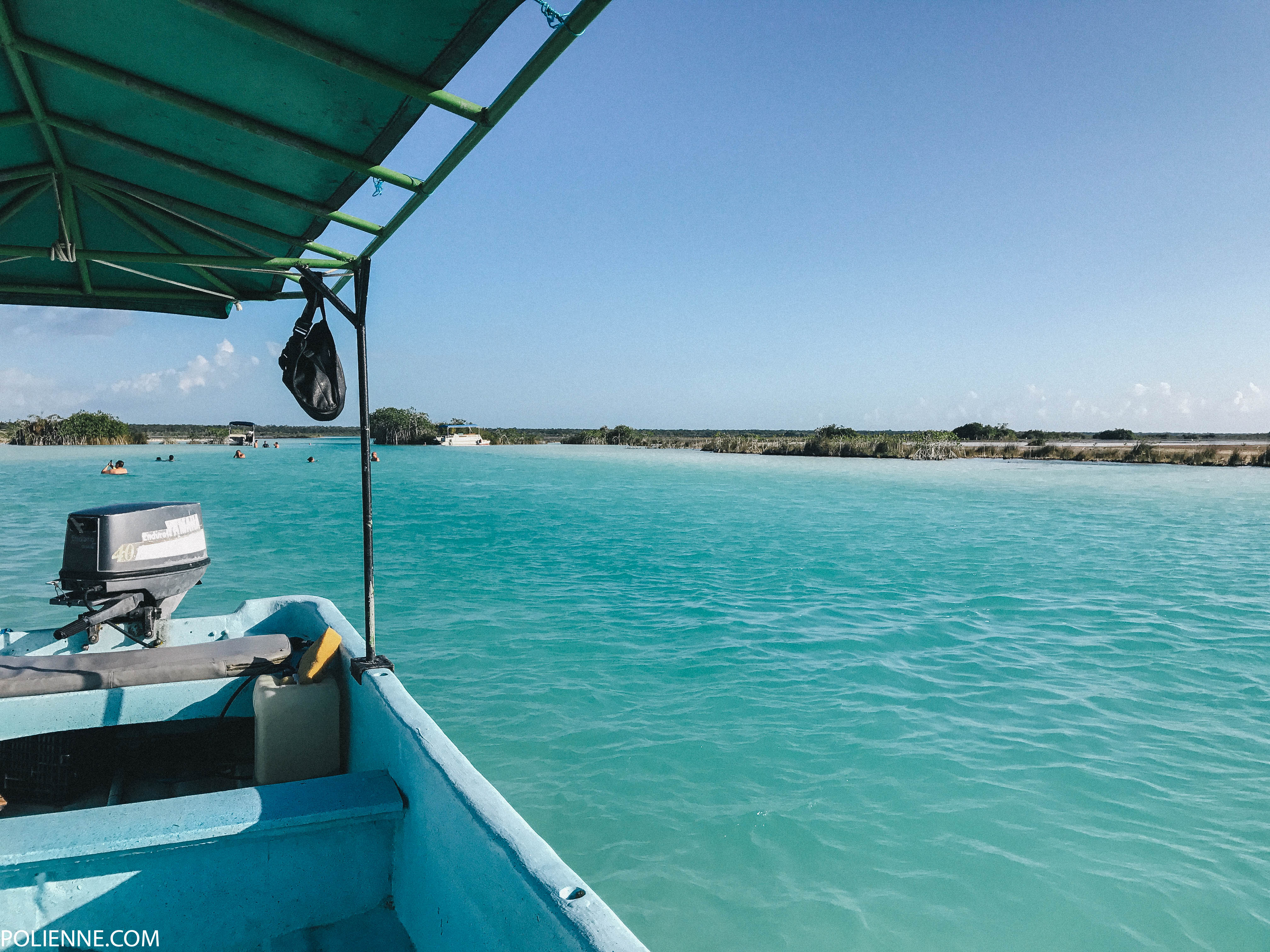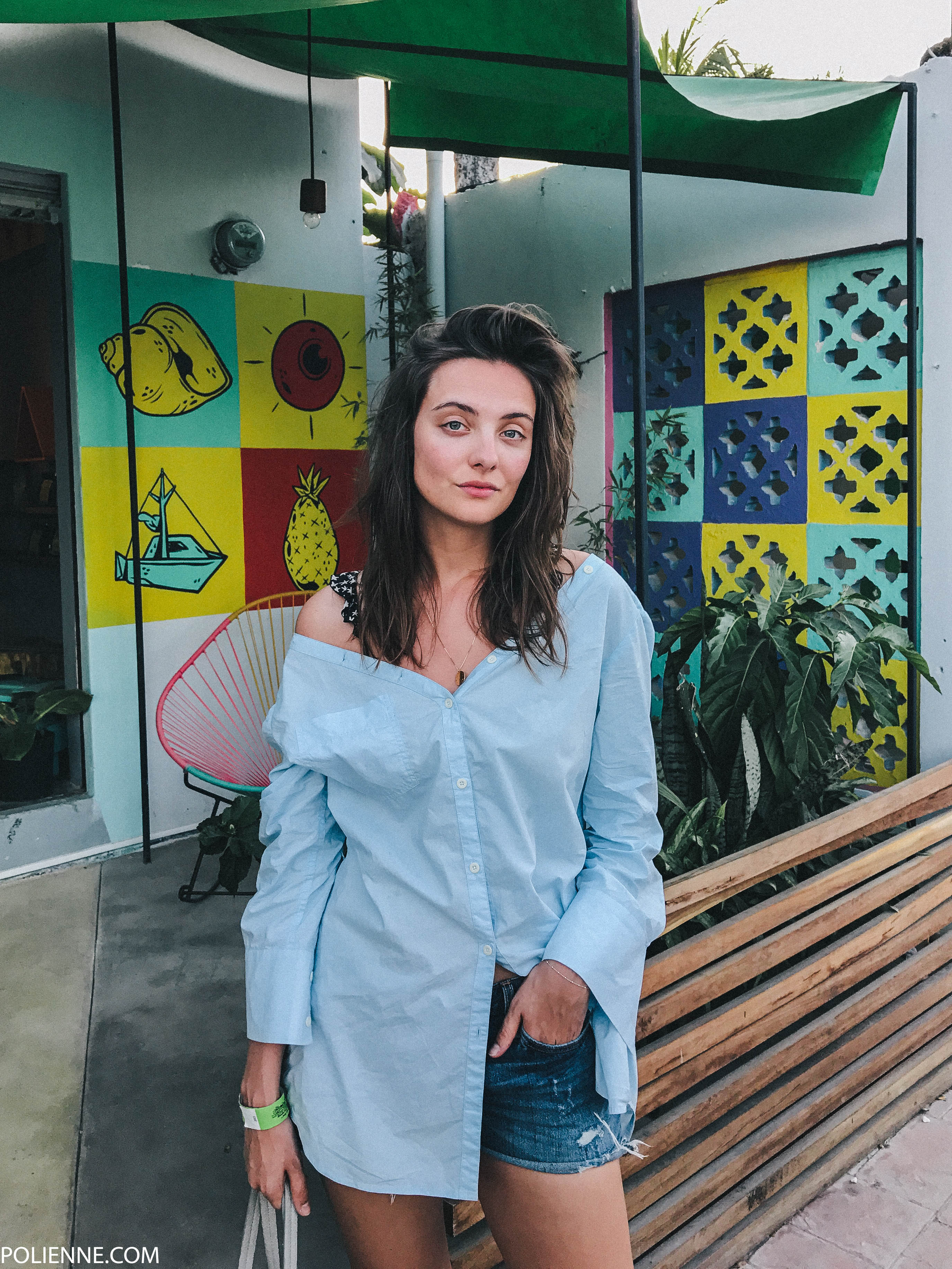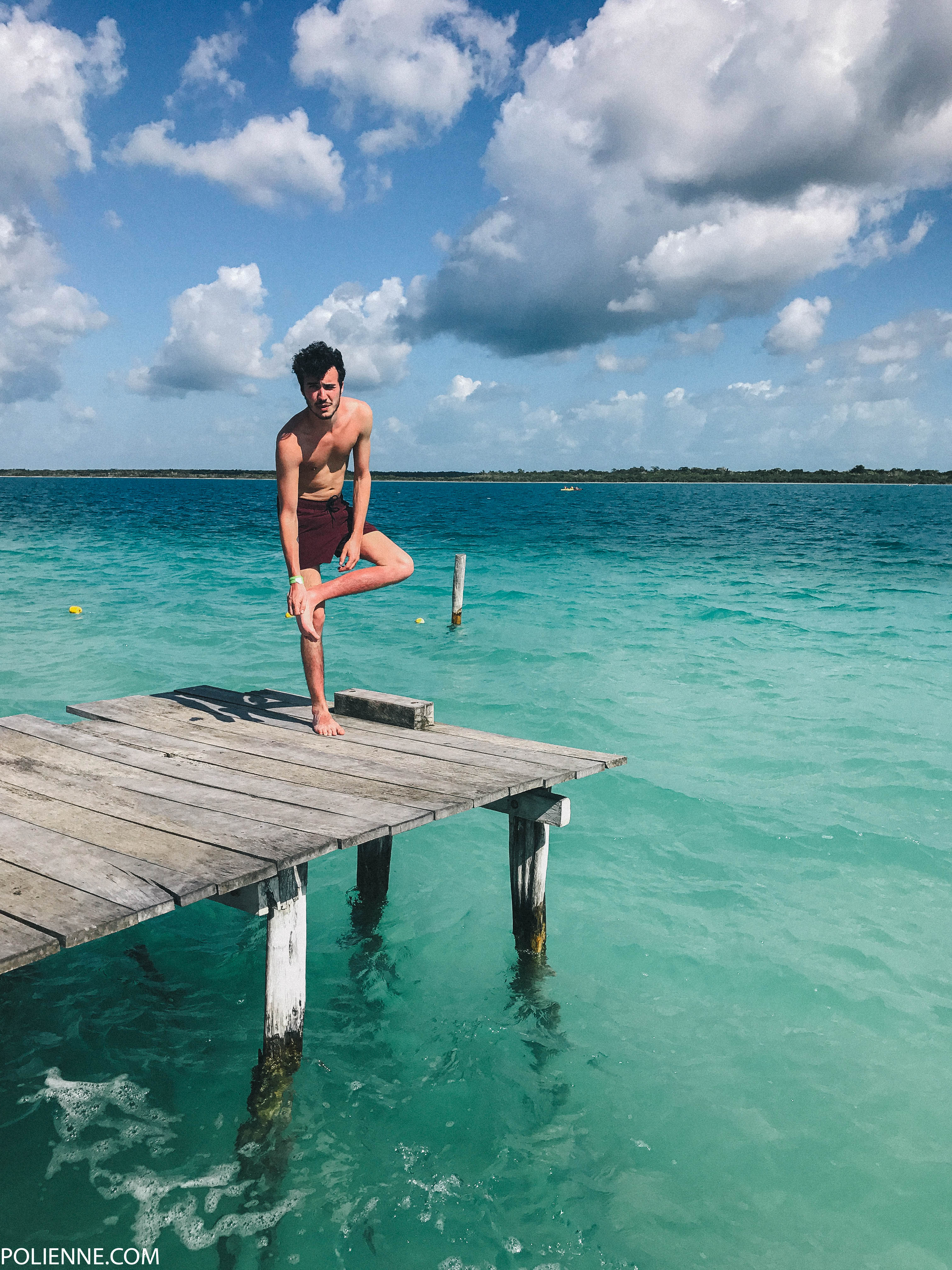 Visit Citchén Itzá & cenote Ik Kil
Visiting the Tulum ruins at around 10.30 in the morning, wasn't the best idea, tourist crowd-wise. That's why afterwards we decided to skip the most famous Maya cite Chichén Itzá in favor of a quieter and bigger one near Merida, Uxmal. If you do have time and you're not too scared of facing large crowds, this Chichén Itzá is of course a must-see! We initially did want to go and take a swim at cenote Ik Kil but unfortunately some practicalities got in the way. (I forgot our house keys in our rental car and we had to go back the day after to get them etc etc etc) So we didn't make it! But, I read that Ik Kil is often included in bus tours, and that it even has a buffet restaurant and several bungalows to stay in. Not too authentic, right? Since Mexico has plenty of cenotes, we figured we'd look for some other cool ones through Trip Advisor. Find out which ones we visited in my next Merida post 🙂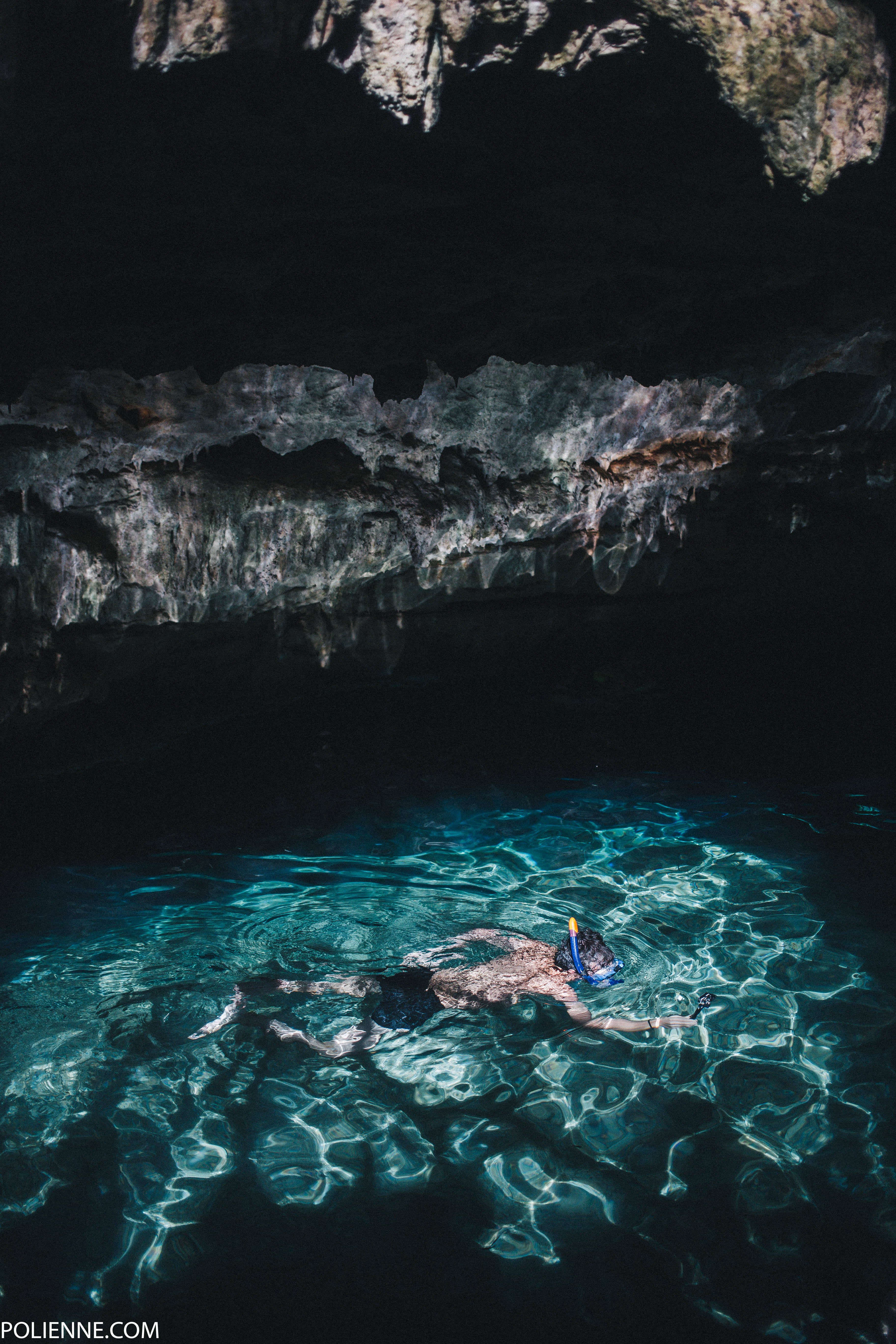 Tadaaaaa! What do you think? Did Tulum end up on your must-visit list, or aren't you convinced yet? Wait until I show you our Airbnb apartment 🙂