Oh, Merida. It took us a moment to get used to this city, but in the end we absolutely LOVED it. Merida is the biggest and probably most colourful city in Yucatan, Mexico, and although everything seems super close by on the map, most places are quite a far walk. And as soon as you walk out of the lively main area and the most important streets (around Calle 60), the city suddenly turns extremely quiet. A very weird experience! Our ah-ma-zing Airbnb house (more on that later) was located on Calle 76 between 63 and 65 (hello American street system) and we had to walk about 15 minutes to get to the cathedral. But luckily taxis are even cheaper in Merida than in Tulum, so it would only cost us about 20 or 25 pesos (about €1) to get home after dinner. Another really cool thing in Merida: there's free and excellent wifi at every park. Super handy!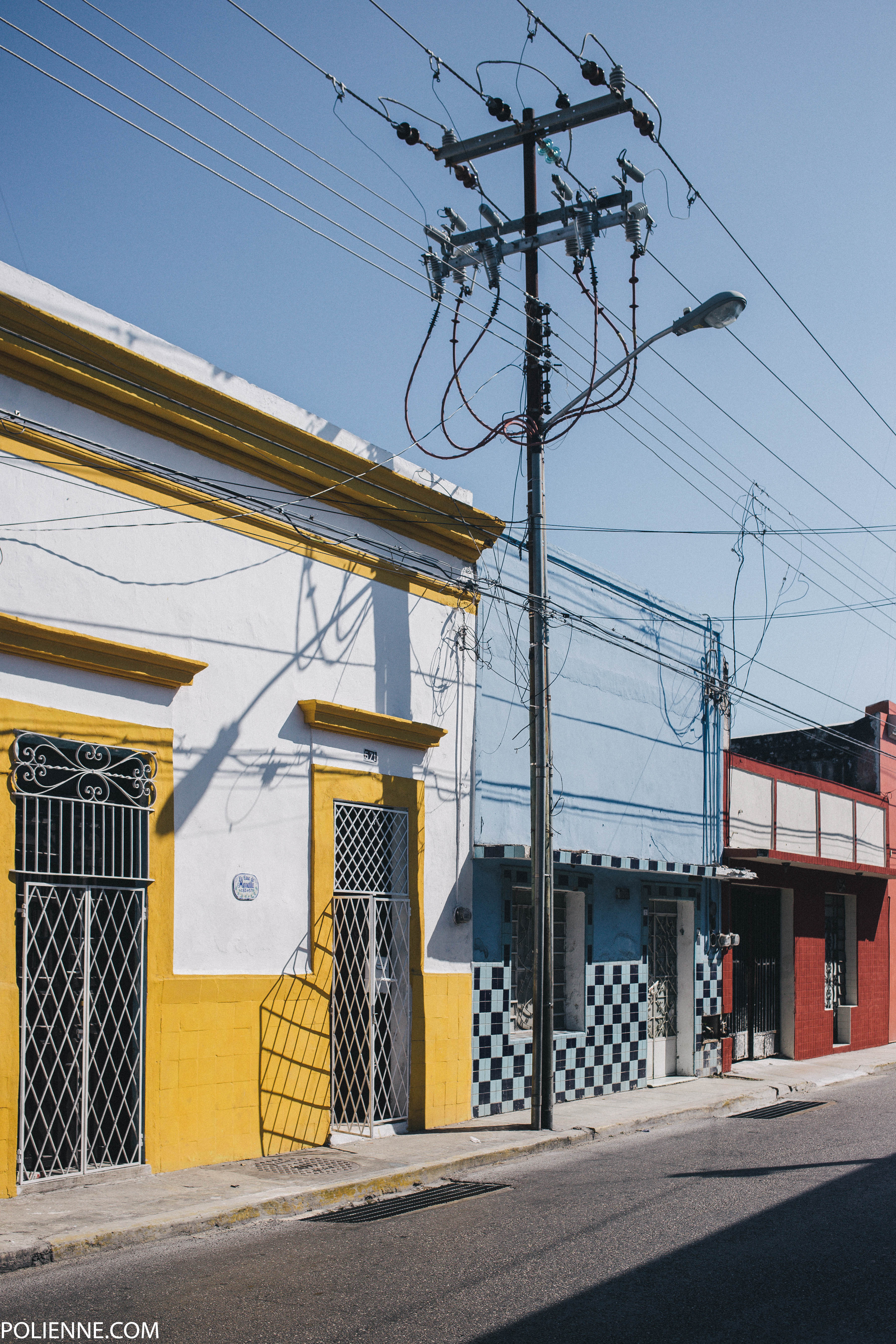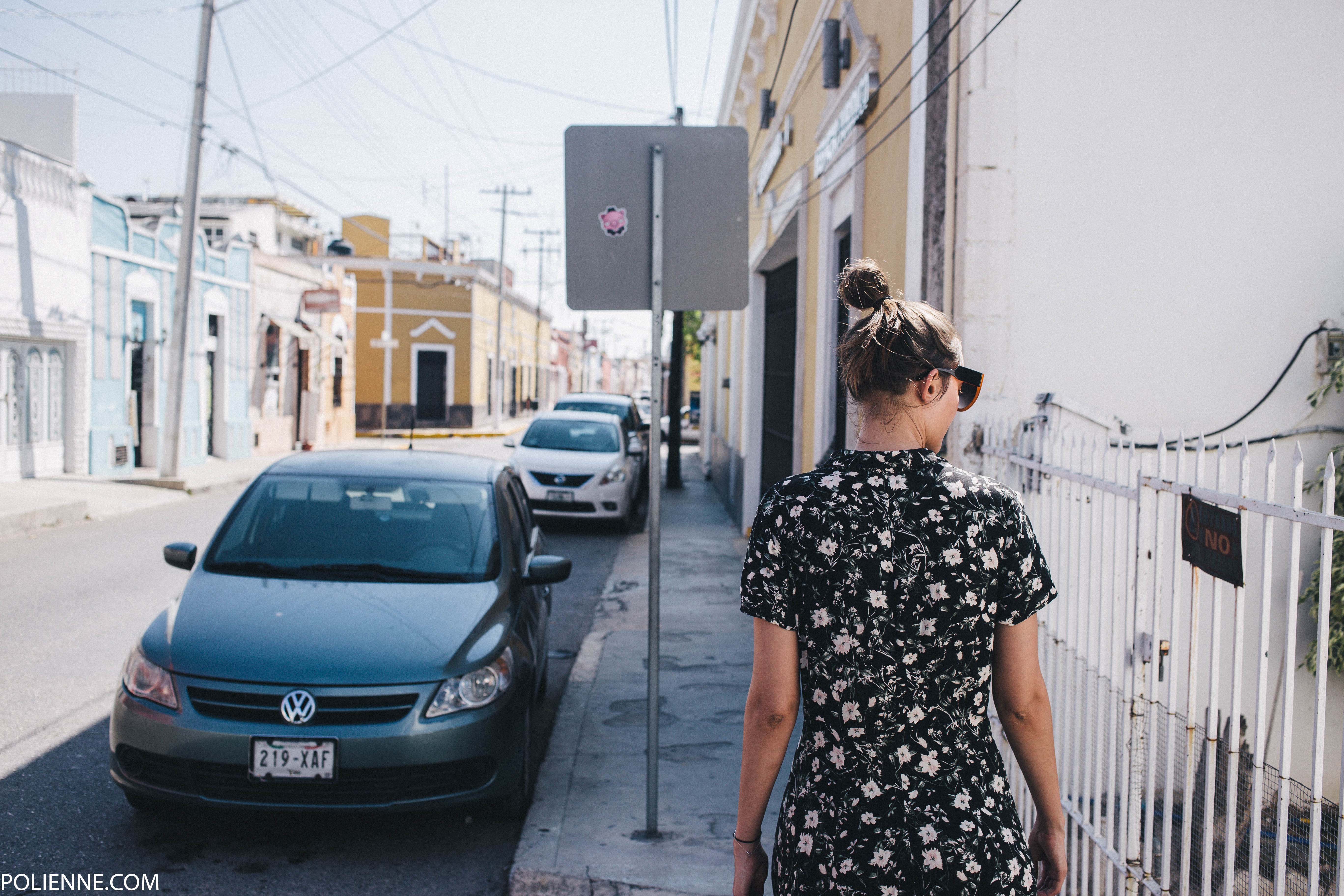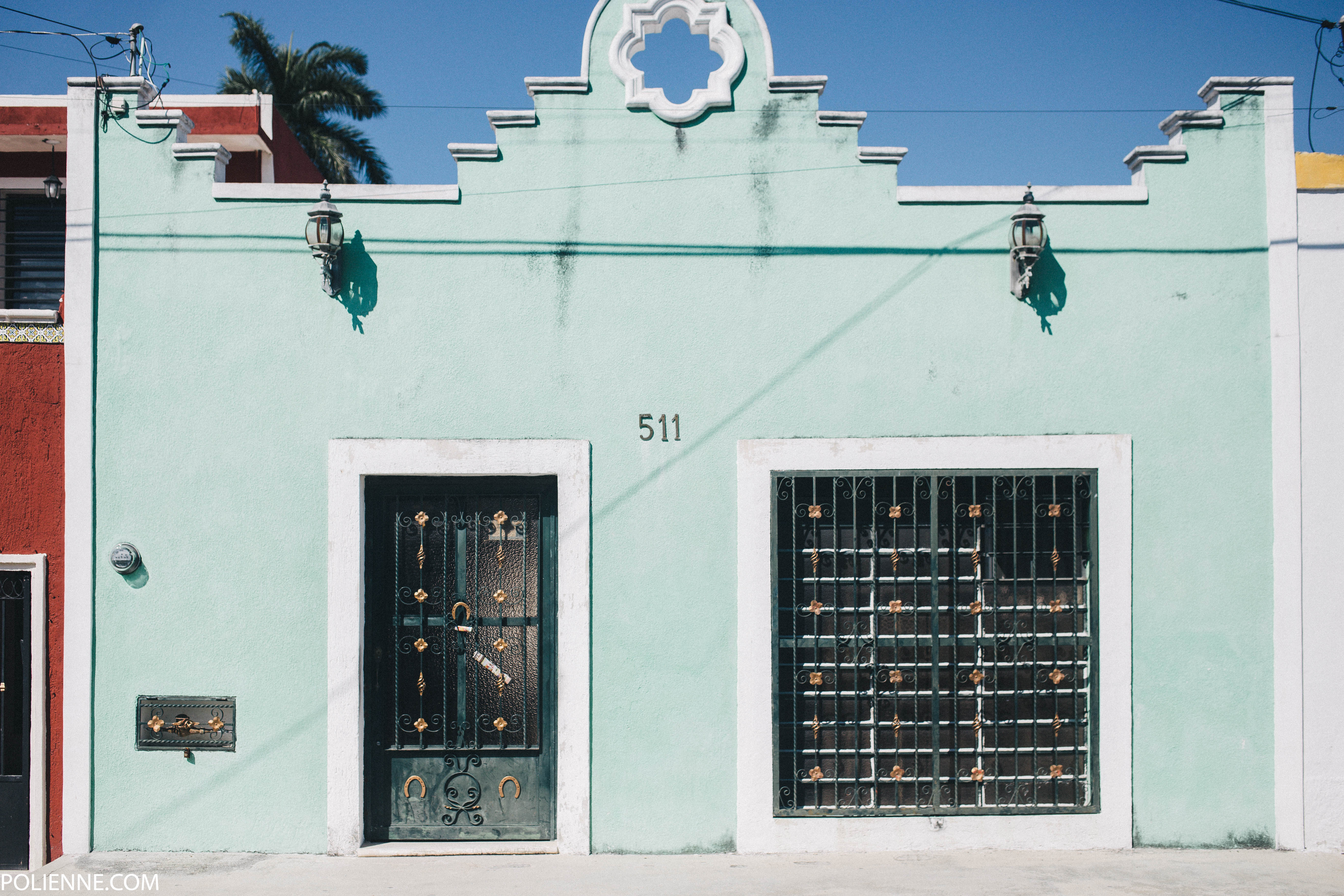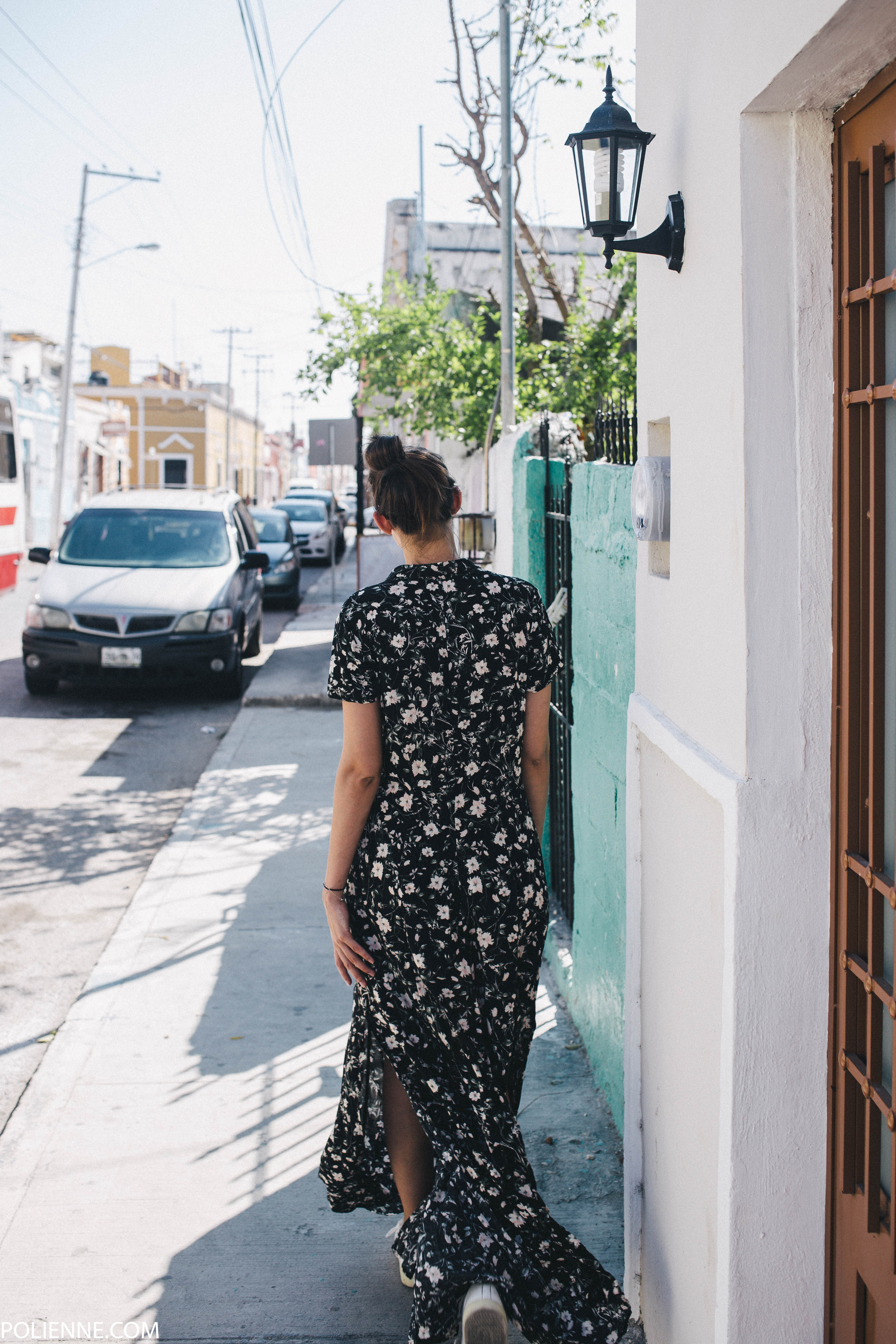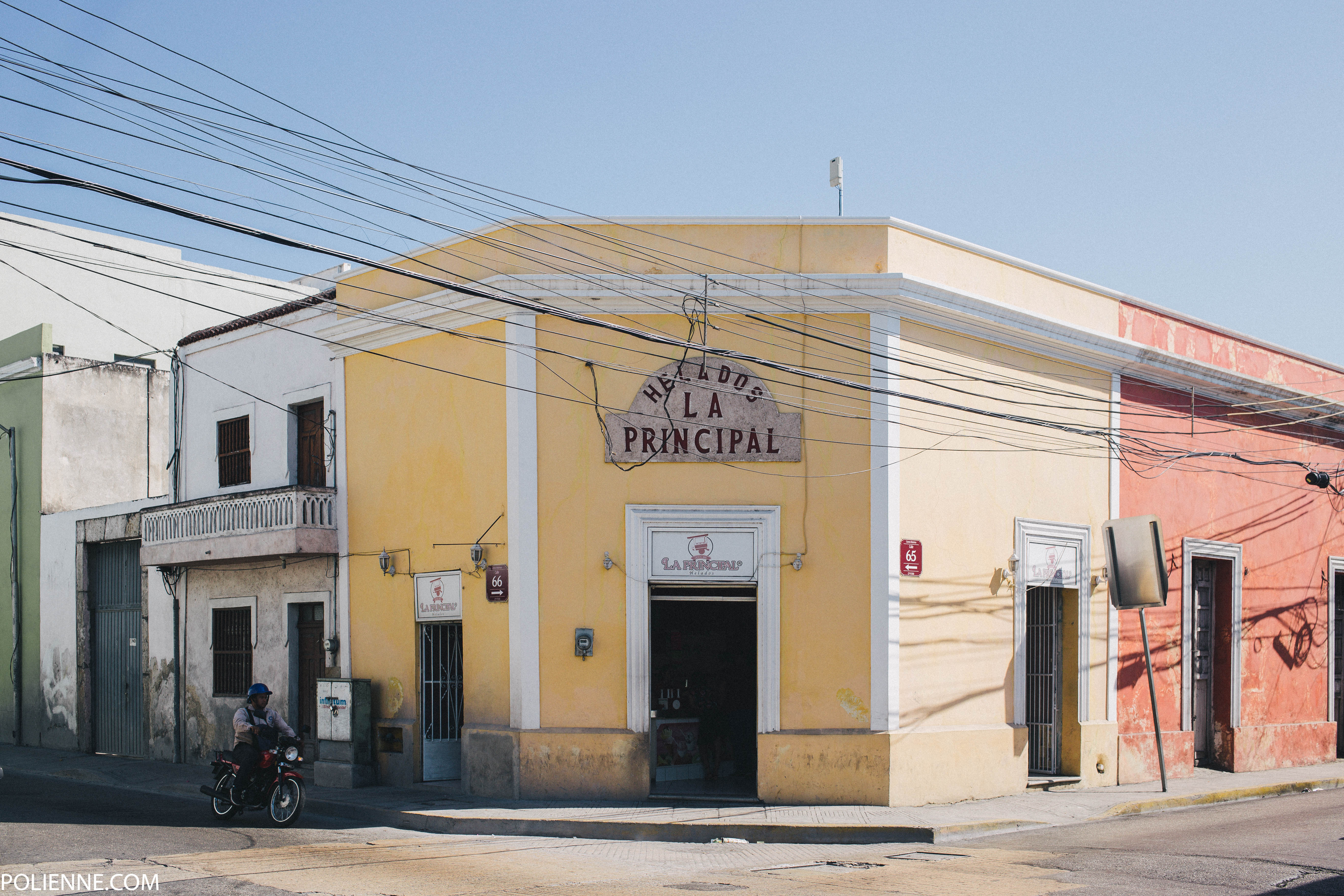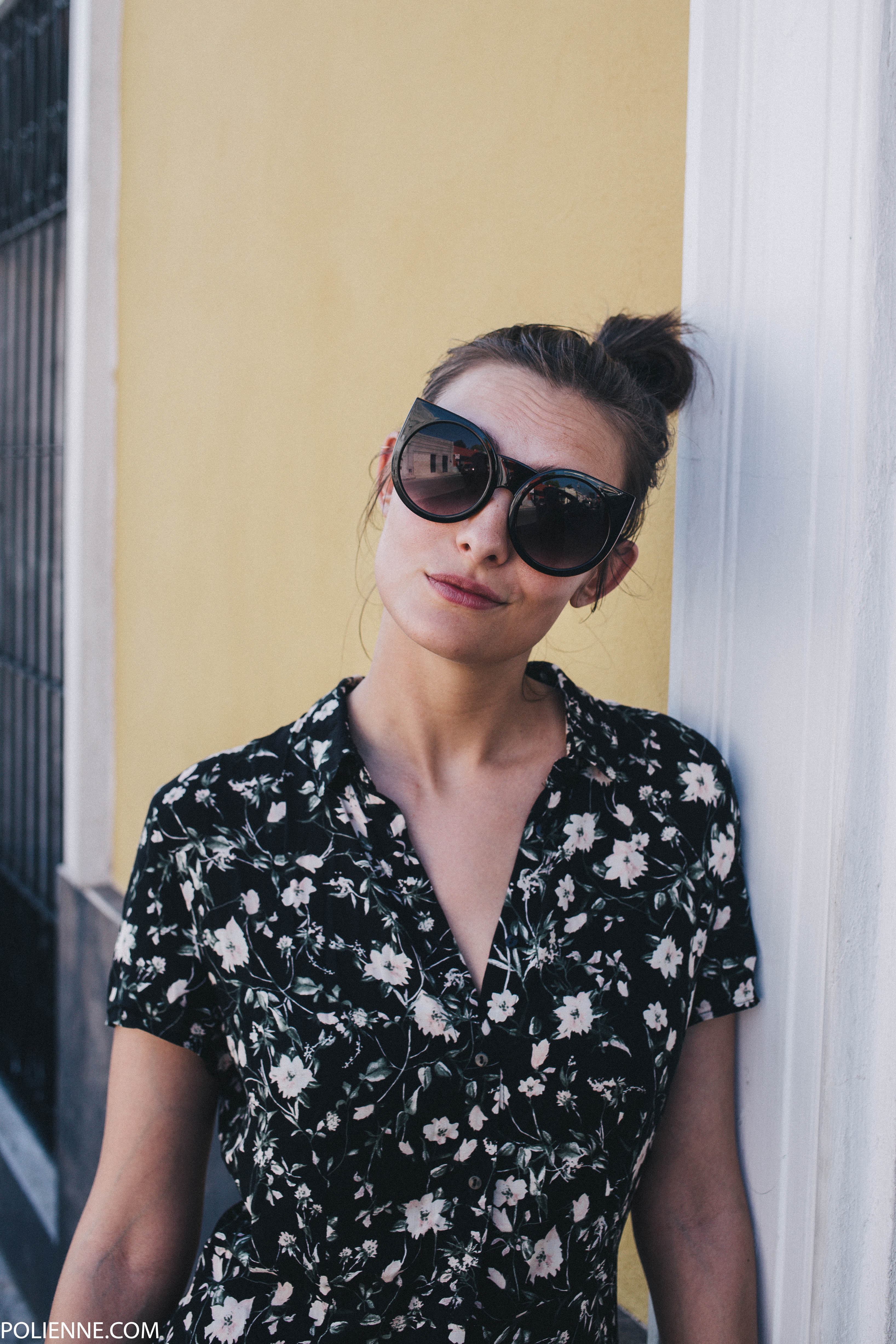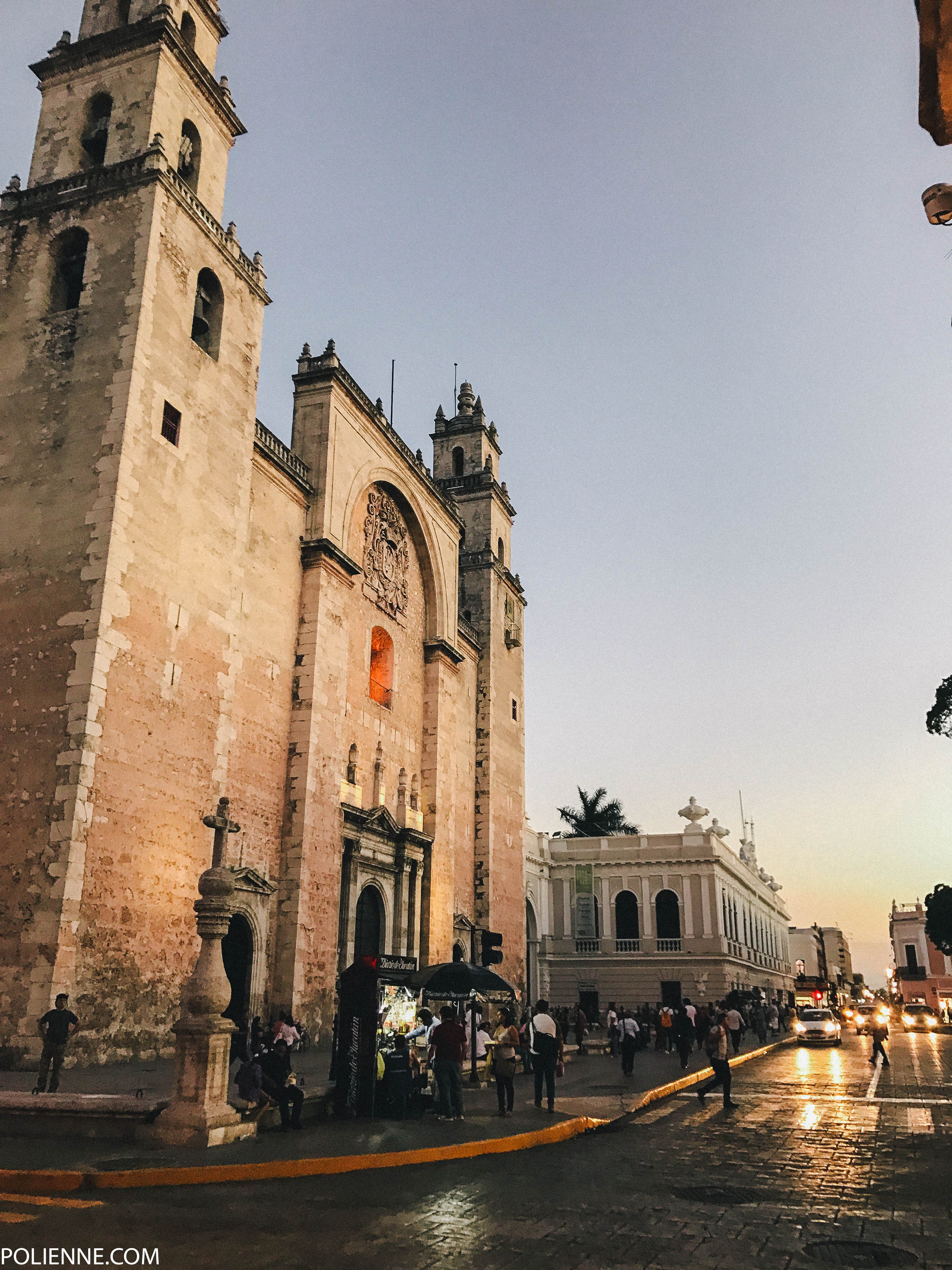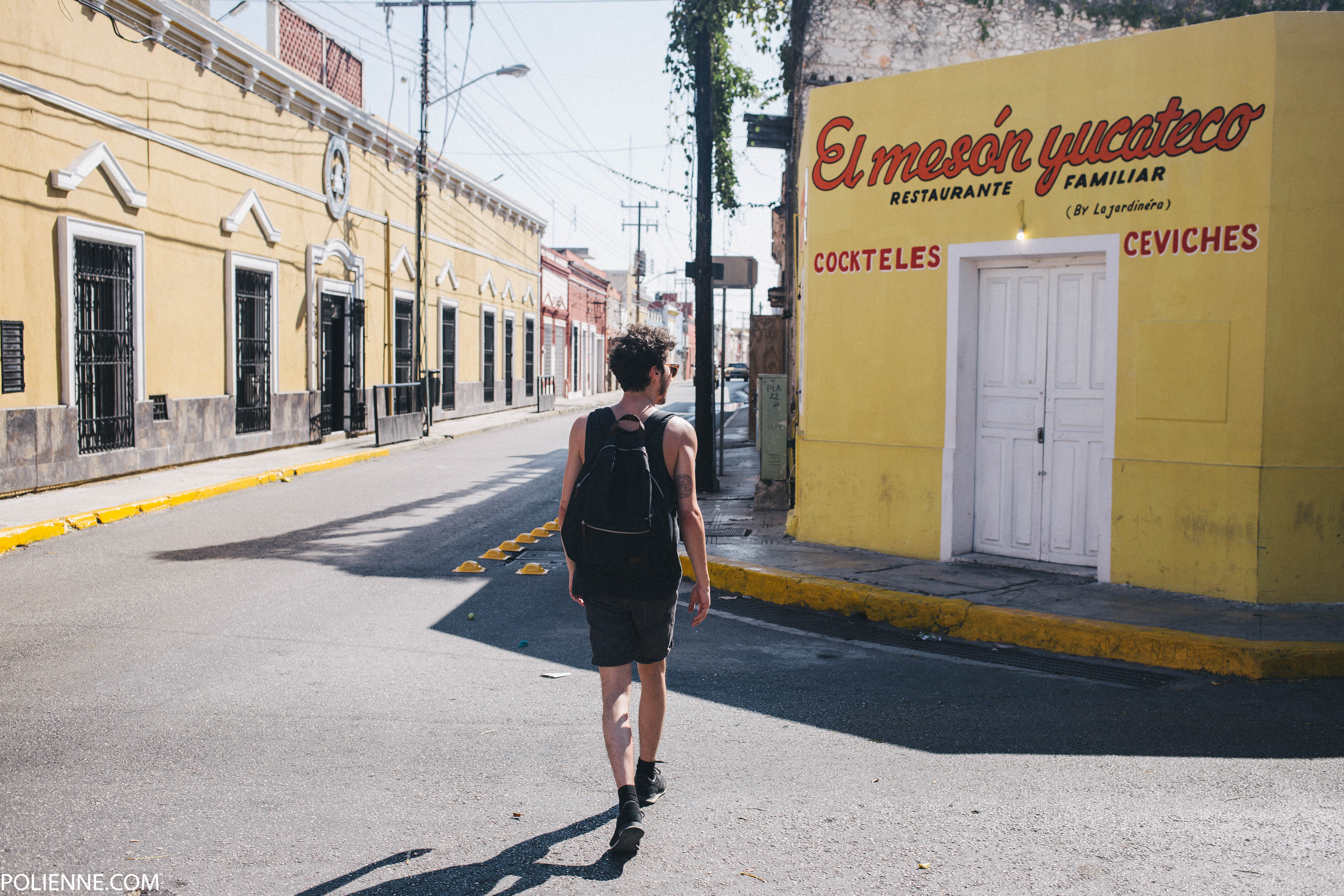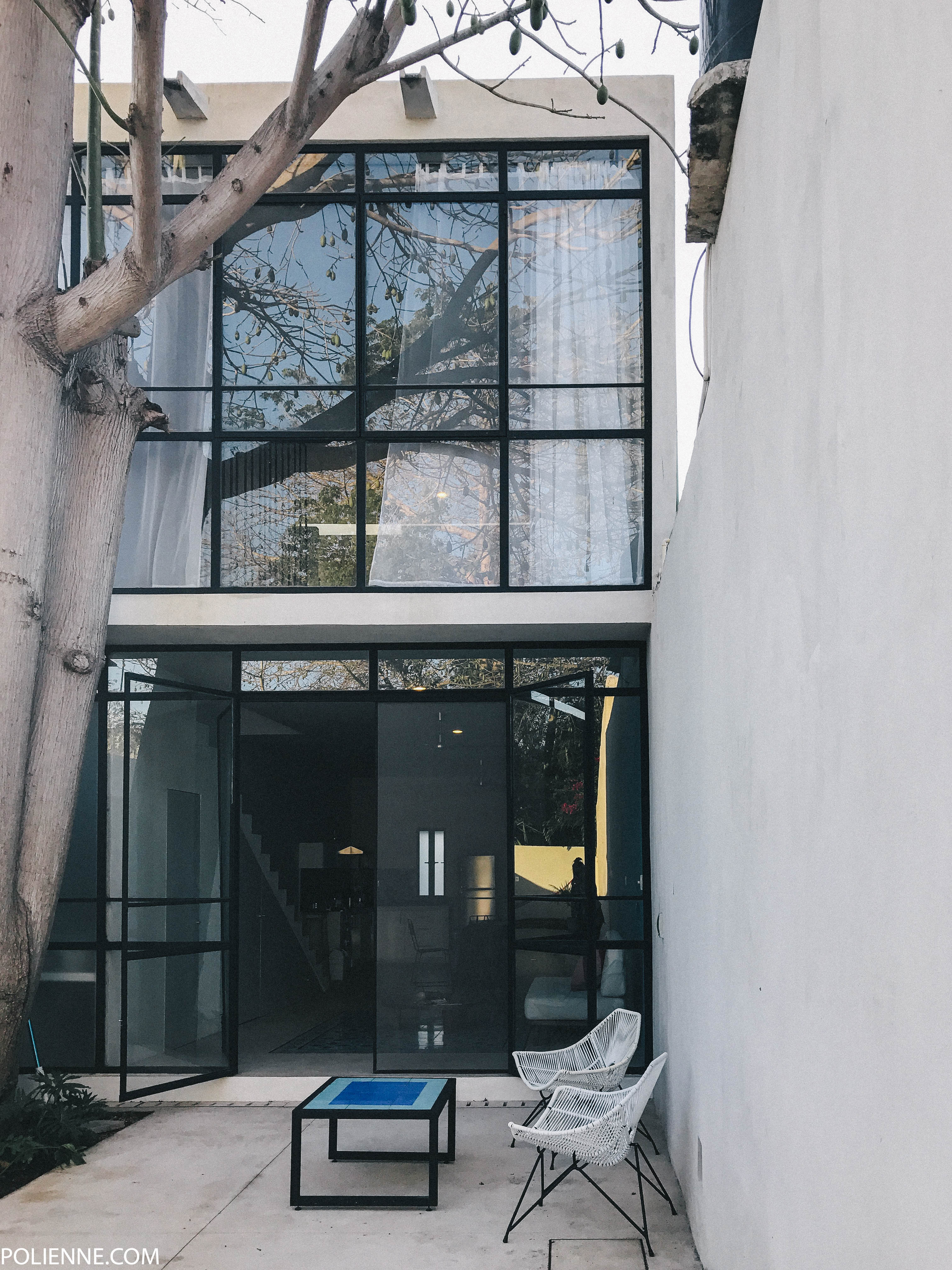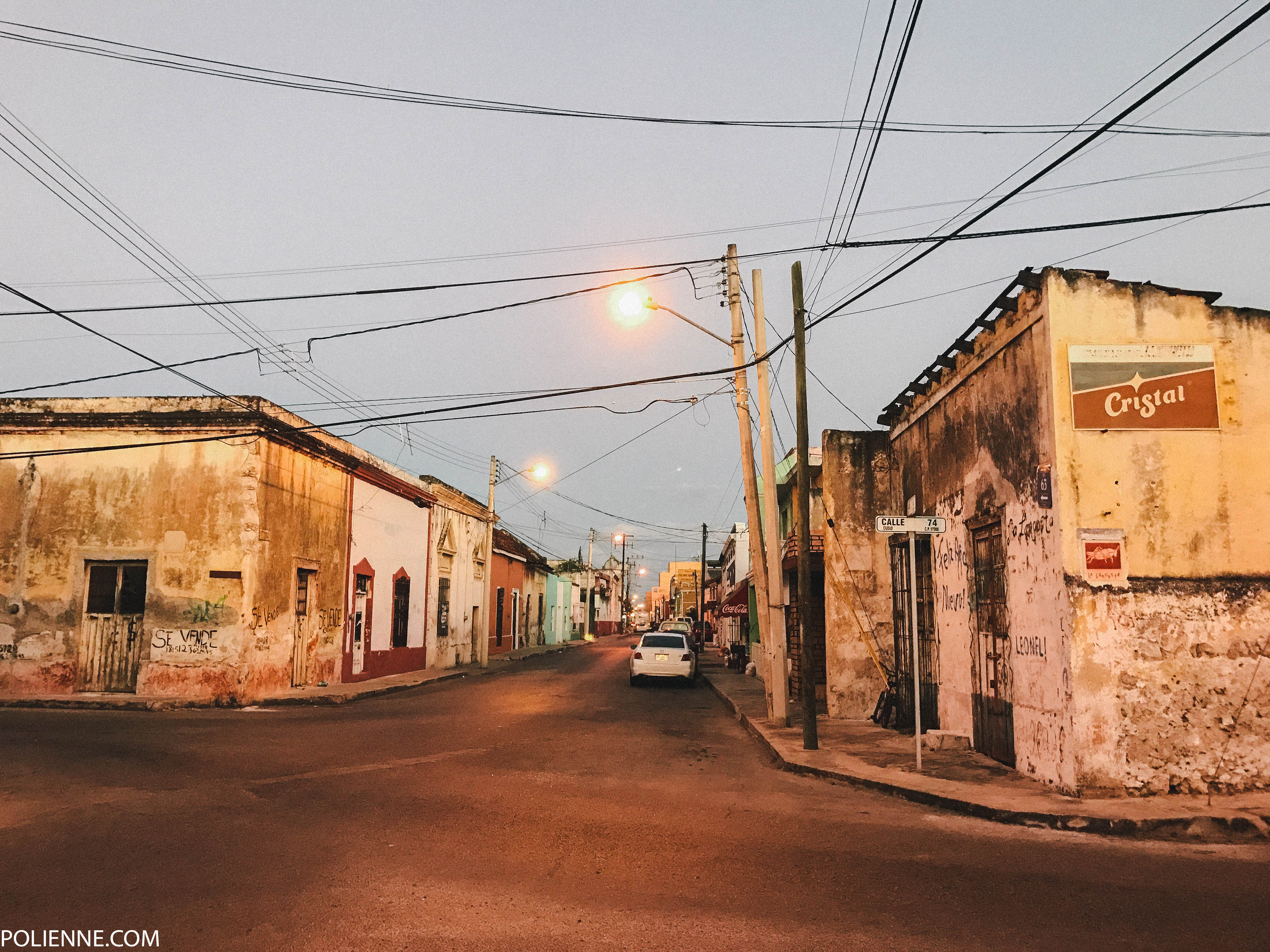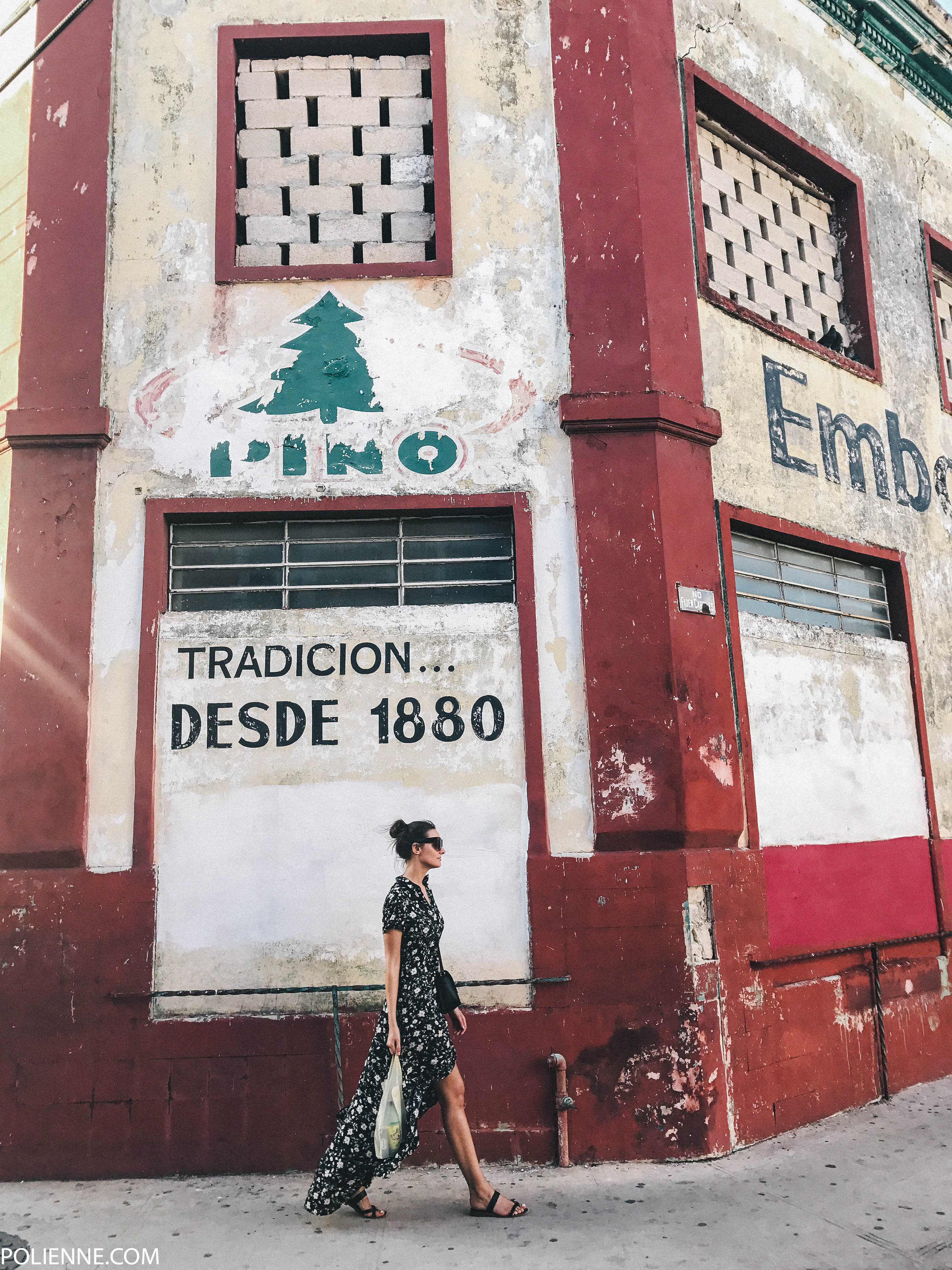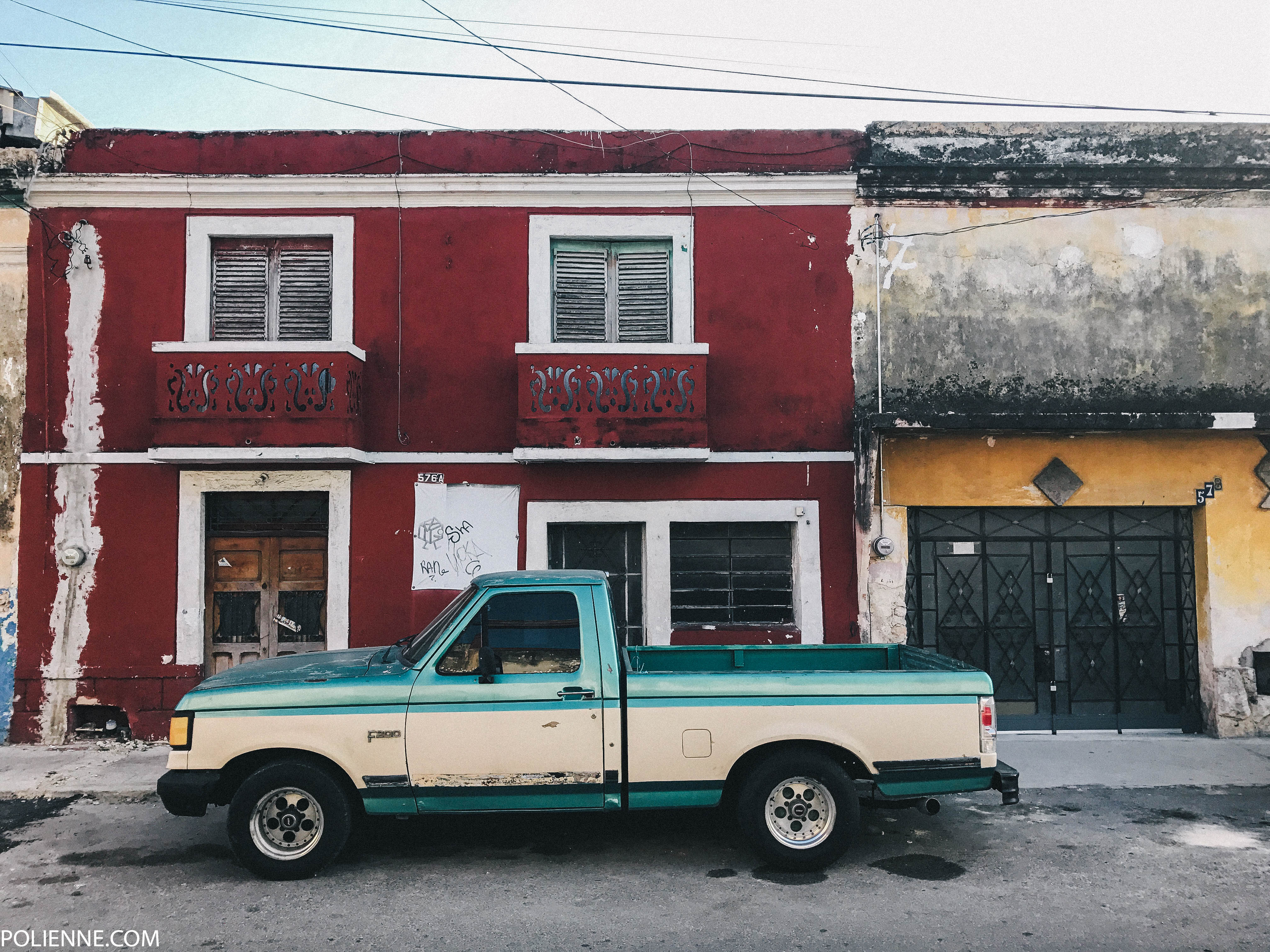 Dinner at Mercado 60
This is probably not a very local thing to do, since a lot of countries have similar open markets, but it's definitely fun and yummy! This place has about 20 different food stands and food trucks where you can have delicious local and international snacks, drinks and meals. A live music band starts at 9PM and it's just a super cozy gathering of tourists and locals. Must go for dinner!
PRACTICAL
Bring cash! There are a few ATM's close to the Mercado, but they can be unreliable for international cards. Same story throughout the entire province, so it seems 🙂 It's also a good idea to look for nice dinner places in advance because you probably won't randomly bump into something amazing.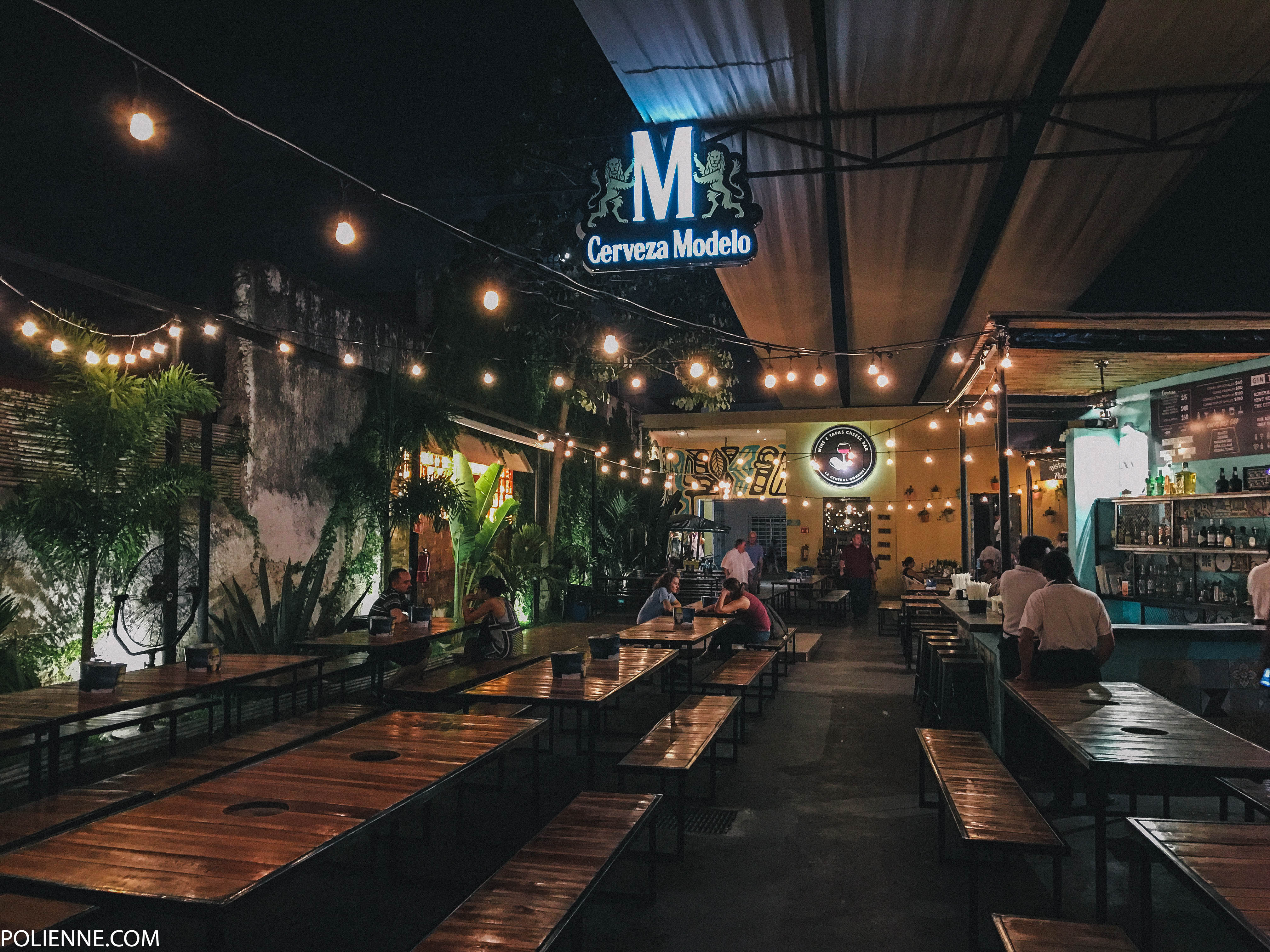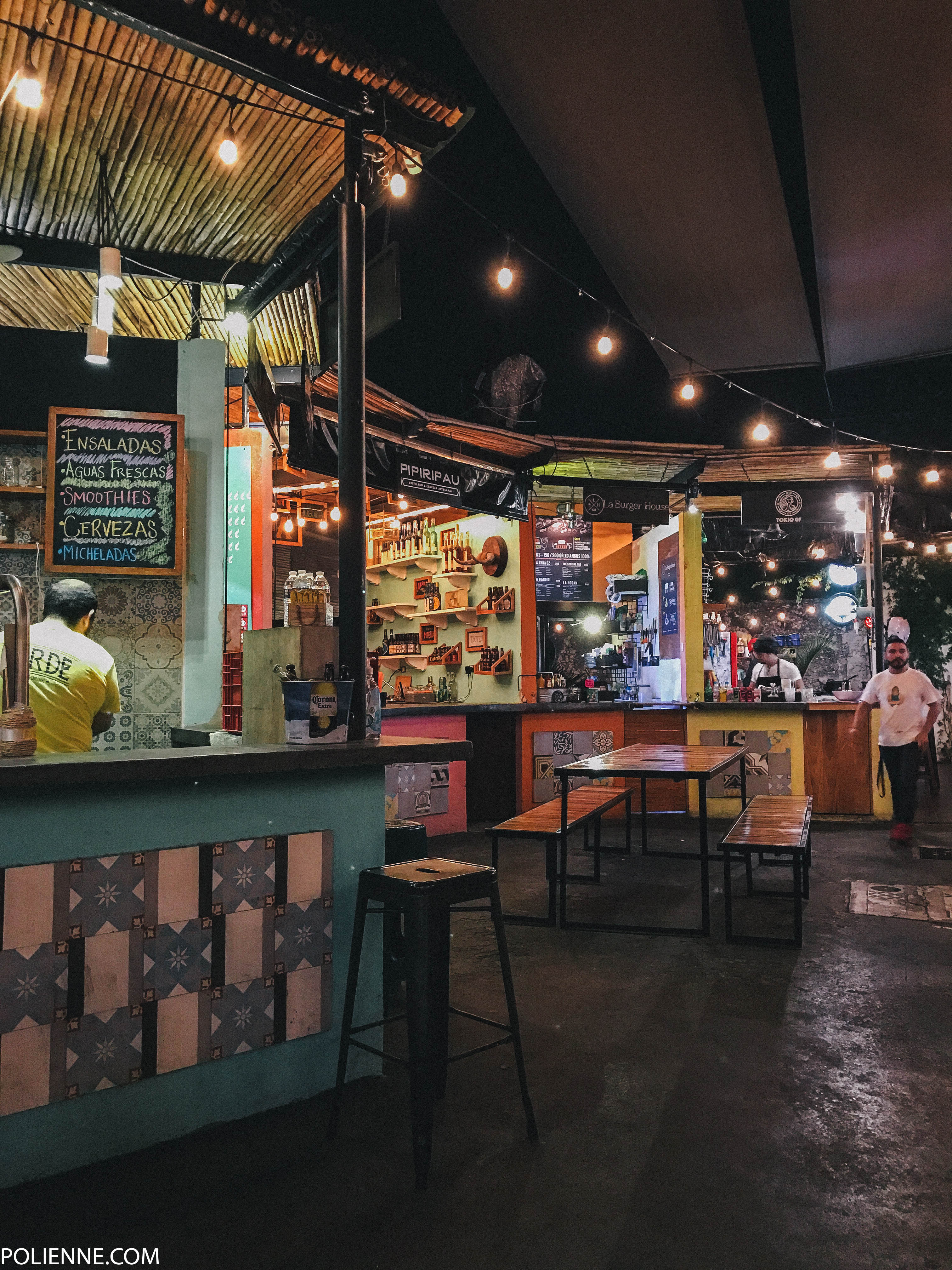 Visit the Mercado Lucas de Galvez
We rented a house through Airbnb because we thought it would be fun to make dinner at home sometimes instead of having to eat out every night. Also, this gave us the chance to do some local grocery shopping! I heard about some big markets in Merida and discovered Mercado Lucas de Galvez through Tripadvisor. This local indoor market close to the cathedral is where all the locals go for just about everything: from peppers to puppies to plugs. I'm not kidding. You can spend hours wandering through this huge and very cheap place. For example: 1 kilo of tomatoes will cost you about 5 pesos (€0,24).
PRACTICAL
Bring cash and a big bag to carry all of your stuff. You WILL get spendy 😉 Oh and google an image of the front gate because it's well hidden. Of course you can also have a taxi drop you off or just ask a local for the way! Explore all the corners because things like meat and fish are gathered in specific areas. The pet corner is right next to the fish alley, for your information 🙂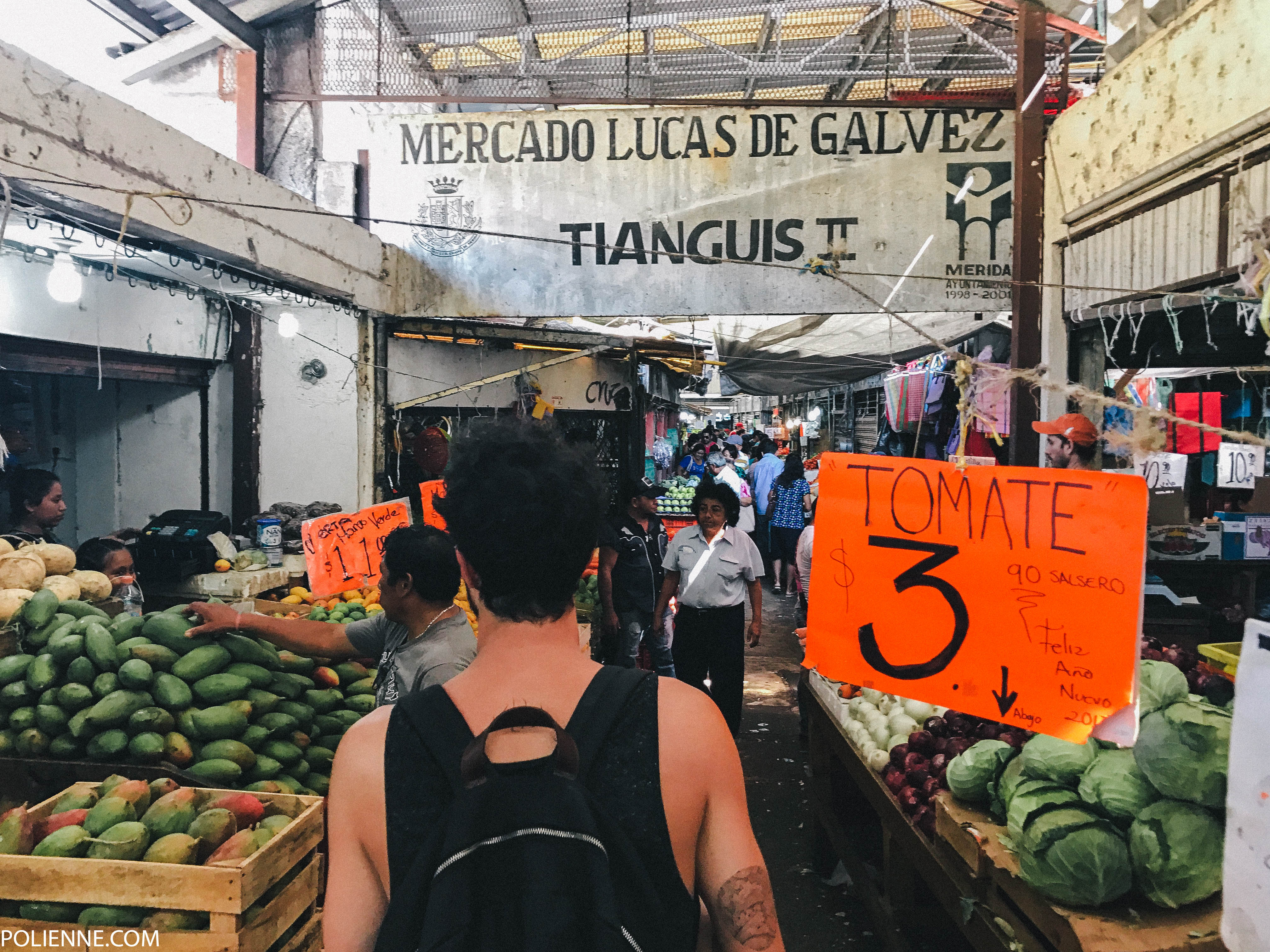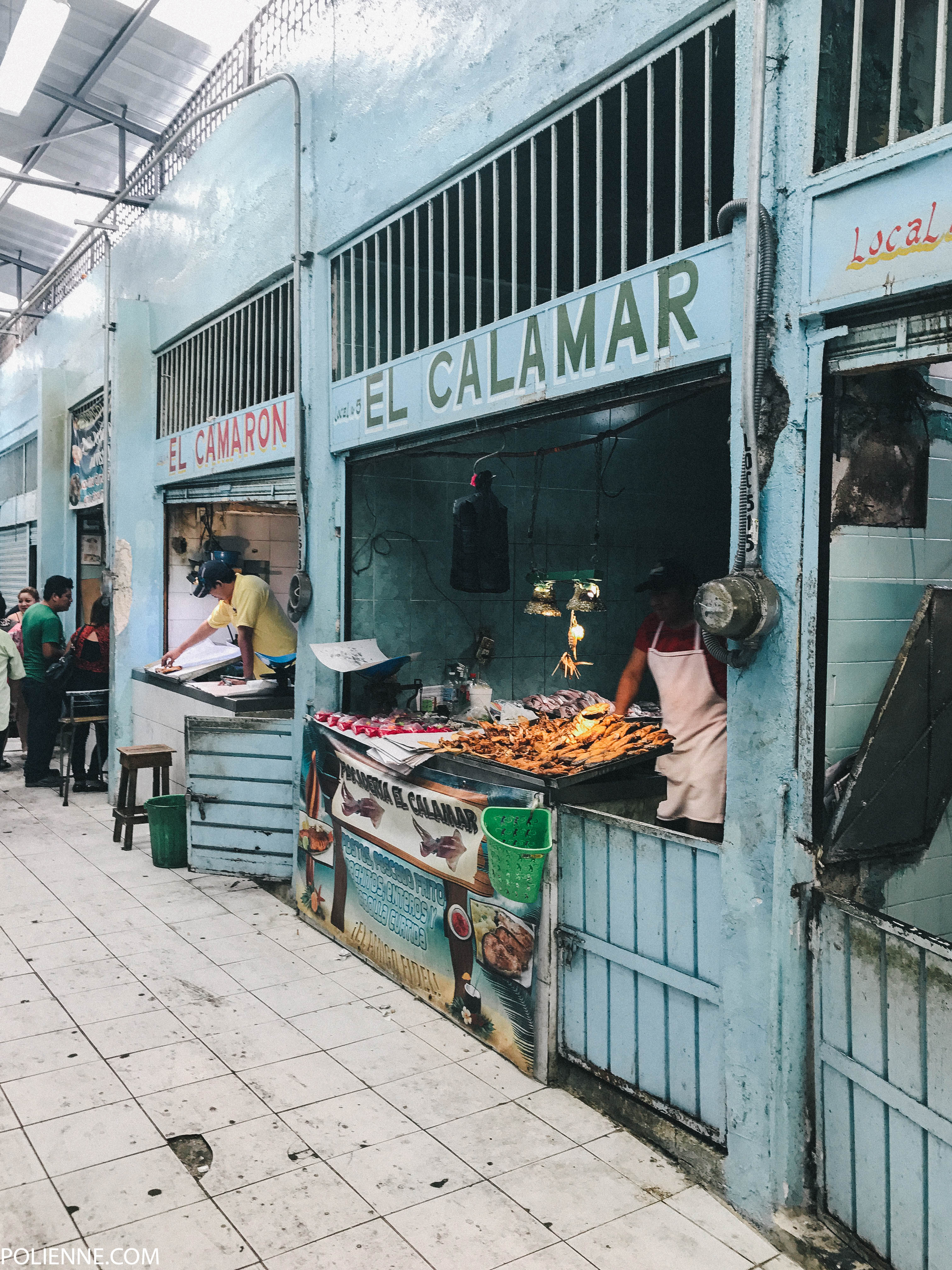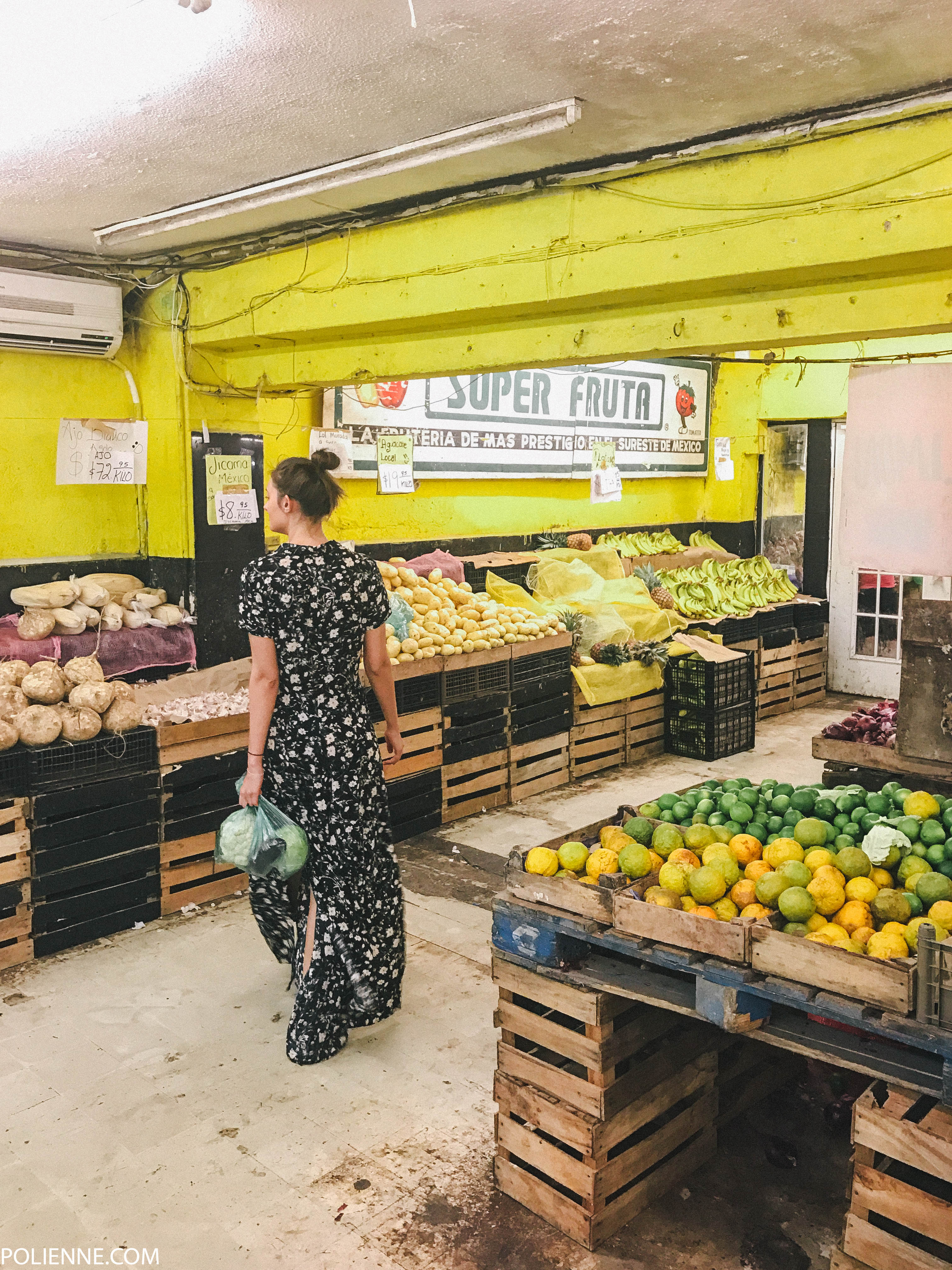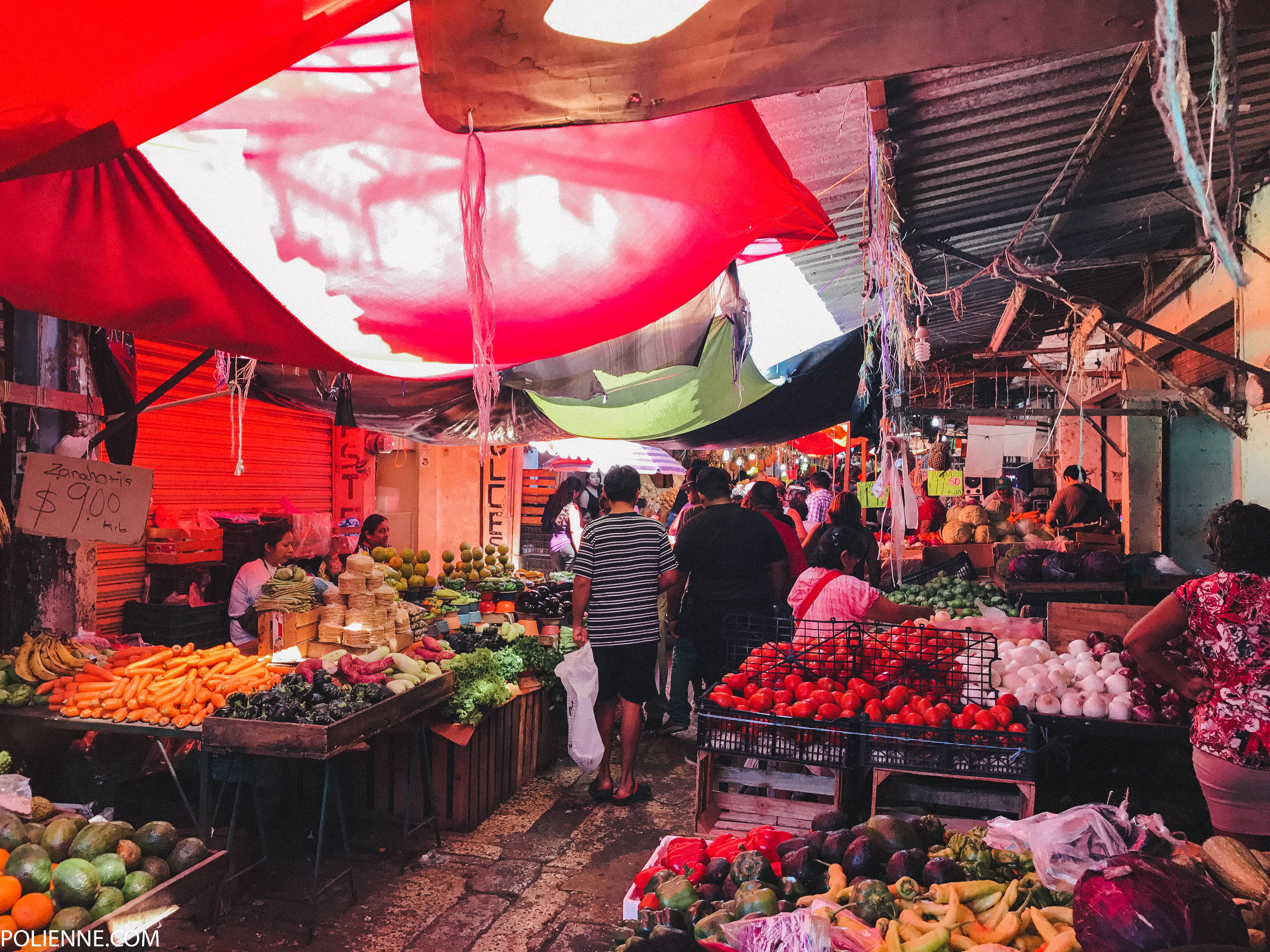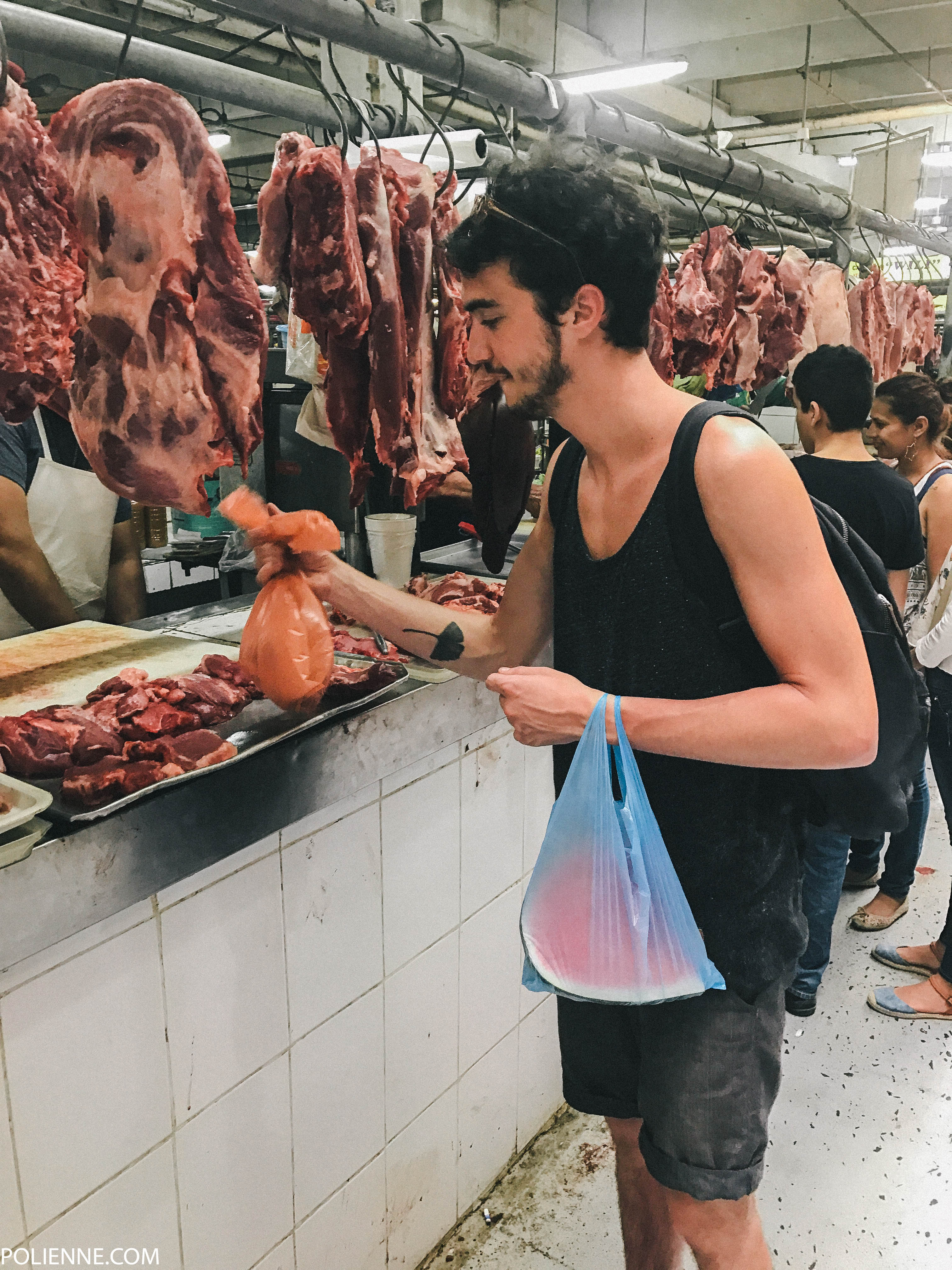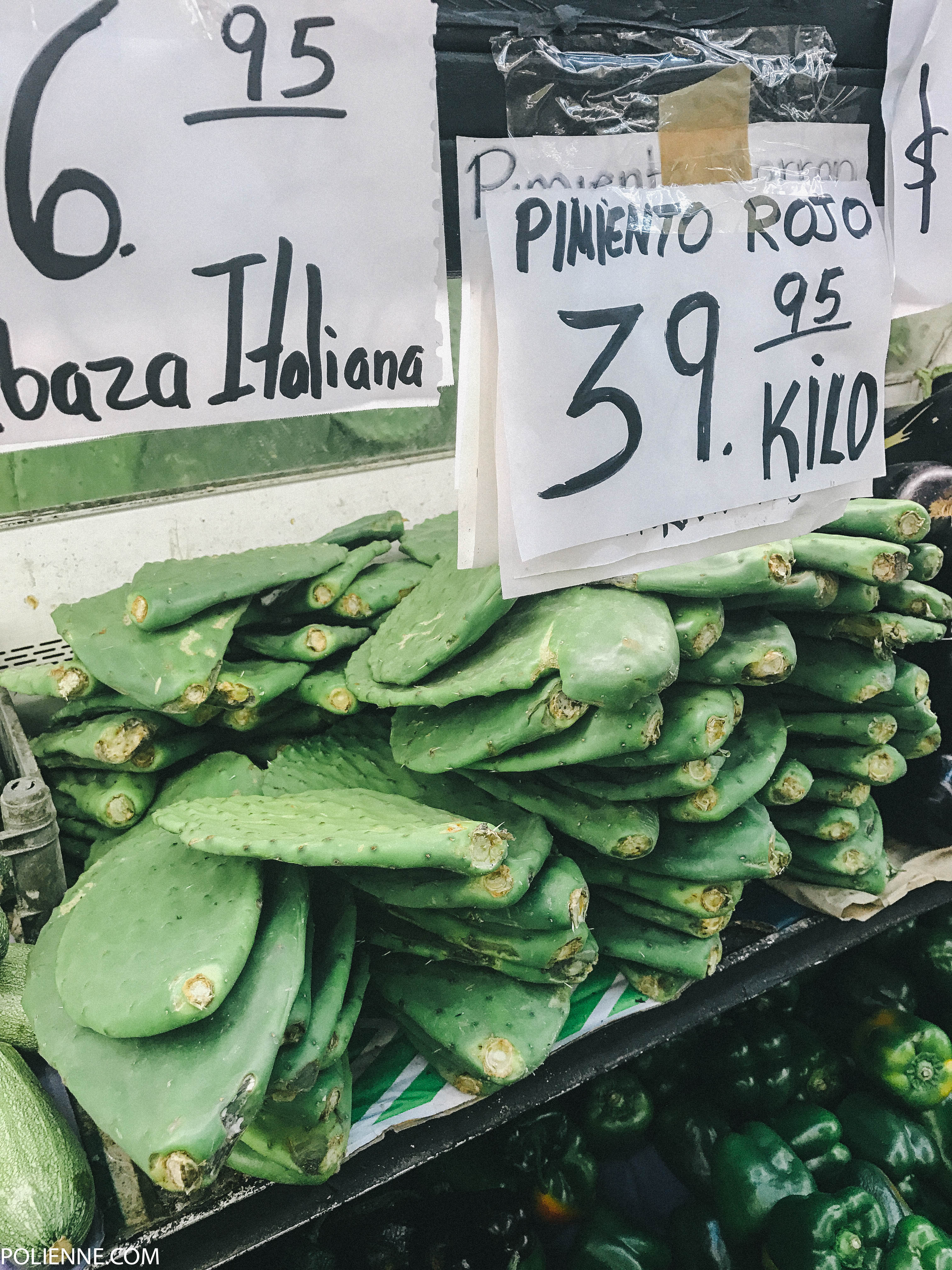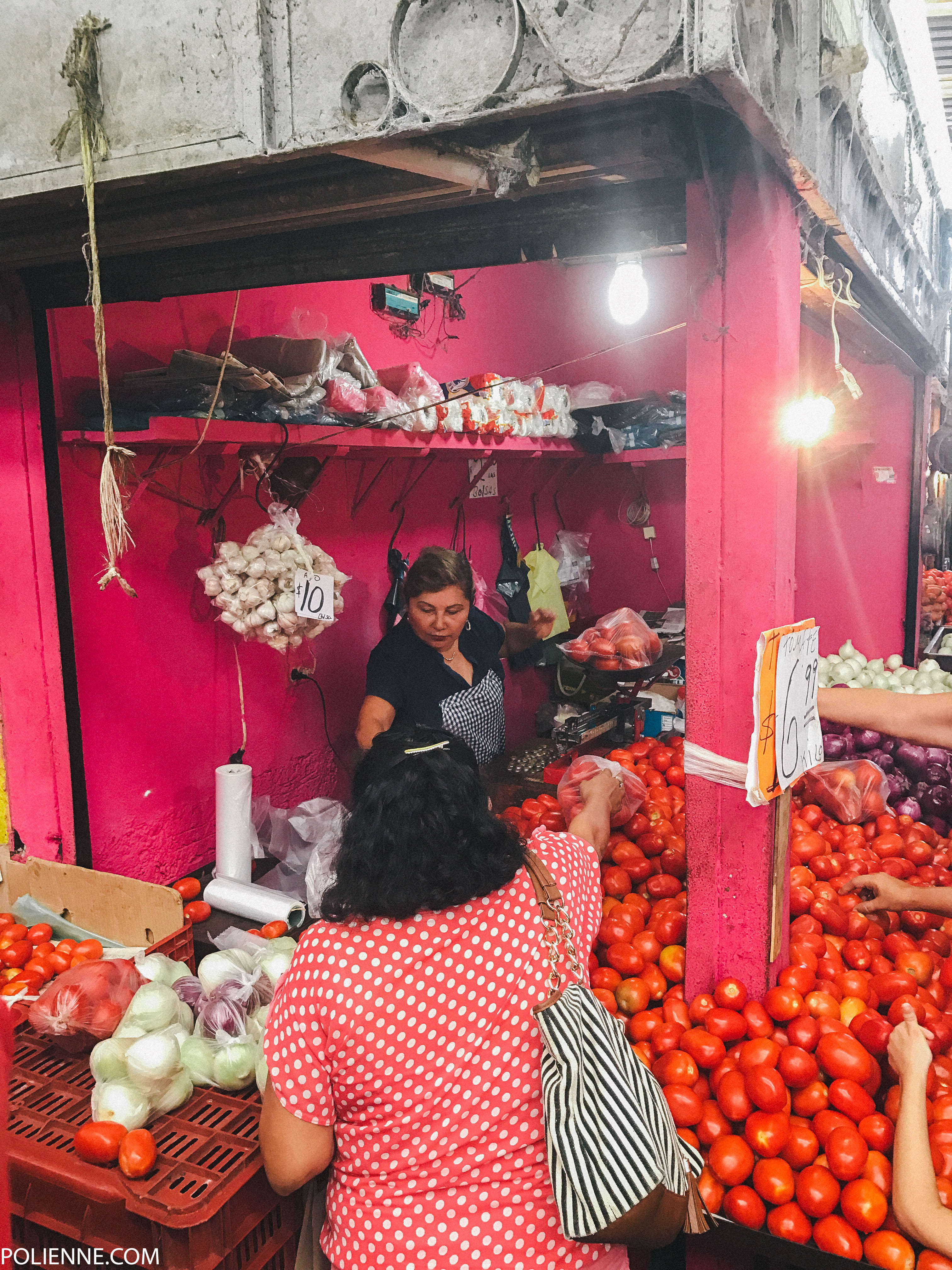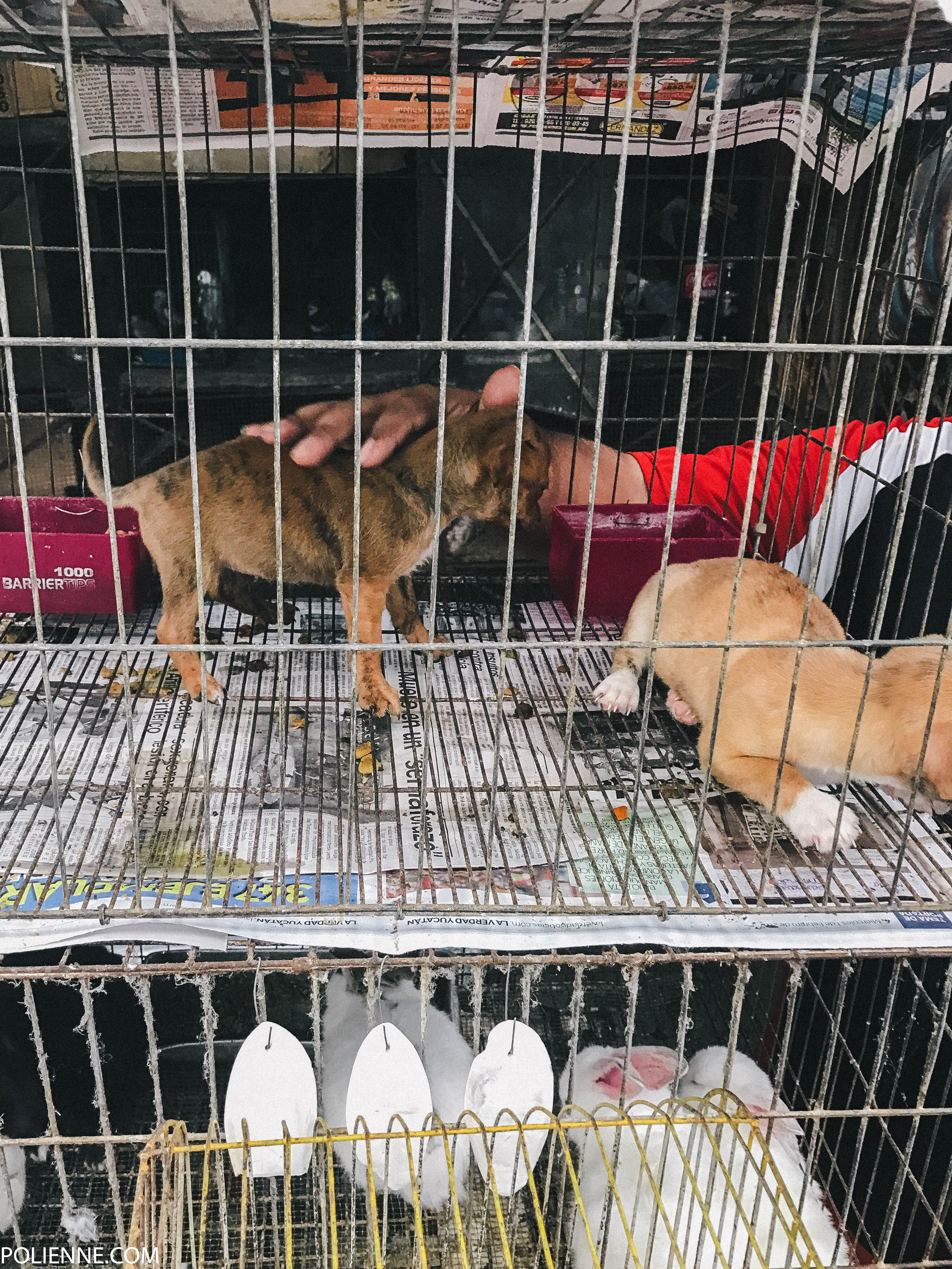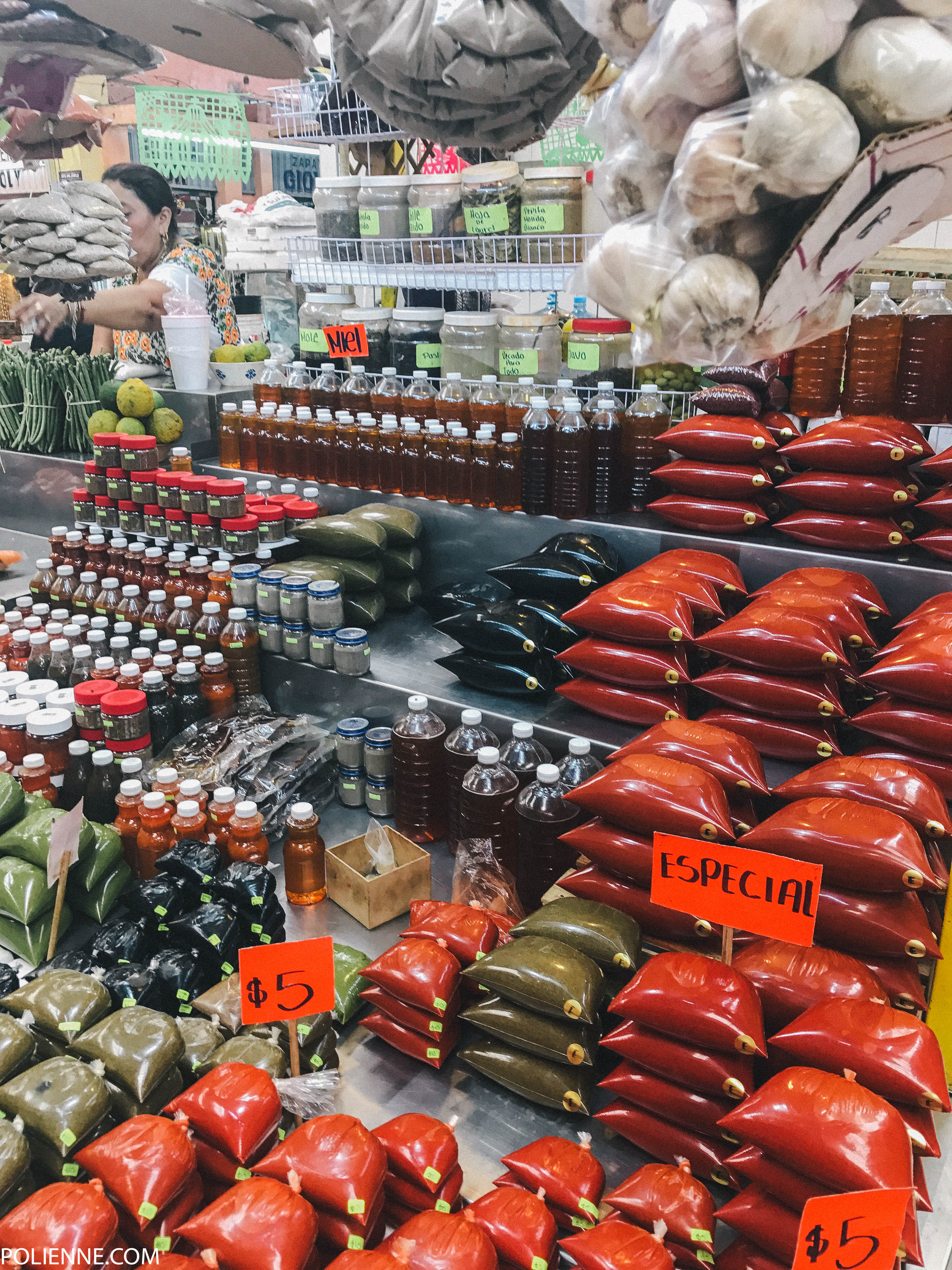 Take a day trip to Célestun
This biosphere reserve is only a 1,5 hour drive from Merida and gathers a huge amount of different animal species. But what it's most famous for? Flamingos. About 15.000 flamingos living in the wild go there every Winter (November to March) because of the warm climate. It's overwhelming to take a boat tour and witness so many of these majestic birds from up close! And seeing a flock of them casually flying over is even more impressive, since flamingo's wings are usually cut off when you see them at the zoo. You can also spot alligators, pelicans and other cool animals, but the flamingos are definitely the number 1 reason to head over to Célestun.
PRACTICAL
The drive to Célestun is quite easy: you can take the main road or follow the more picturesque Ruta Flamingo. This second one takes you through the cutest villages and lets you have a taste of the local life. We thought this was definitely worth the extra 20 minutes!
Right before you arrive to the village of Célestun, you'll notice all the boats and a ticket office on your right. We booked our boat tour over there, but we've also seen people getting on boats straight from the Célestun beaches. Not sure if there's a price difference, but at the ticket booth everyone pays the same price. One boat tour costs 1500 pesos (€71), but you can split the costs with up to 6 or 8 people. So hang around and try to find people who are interested in sharing a boat!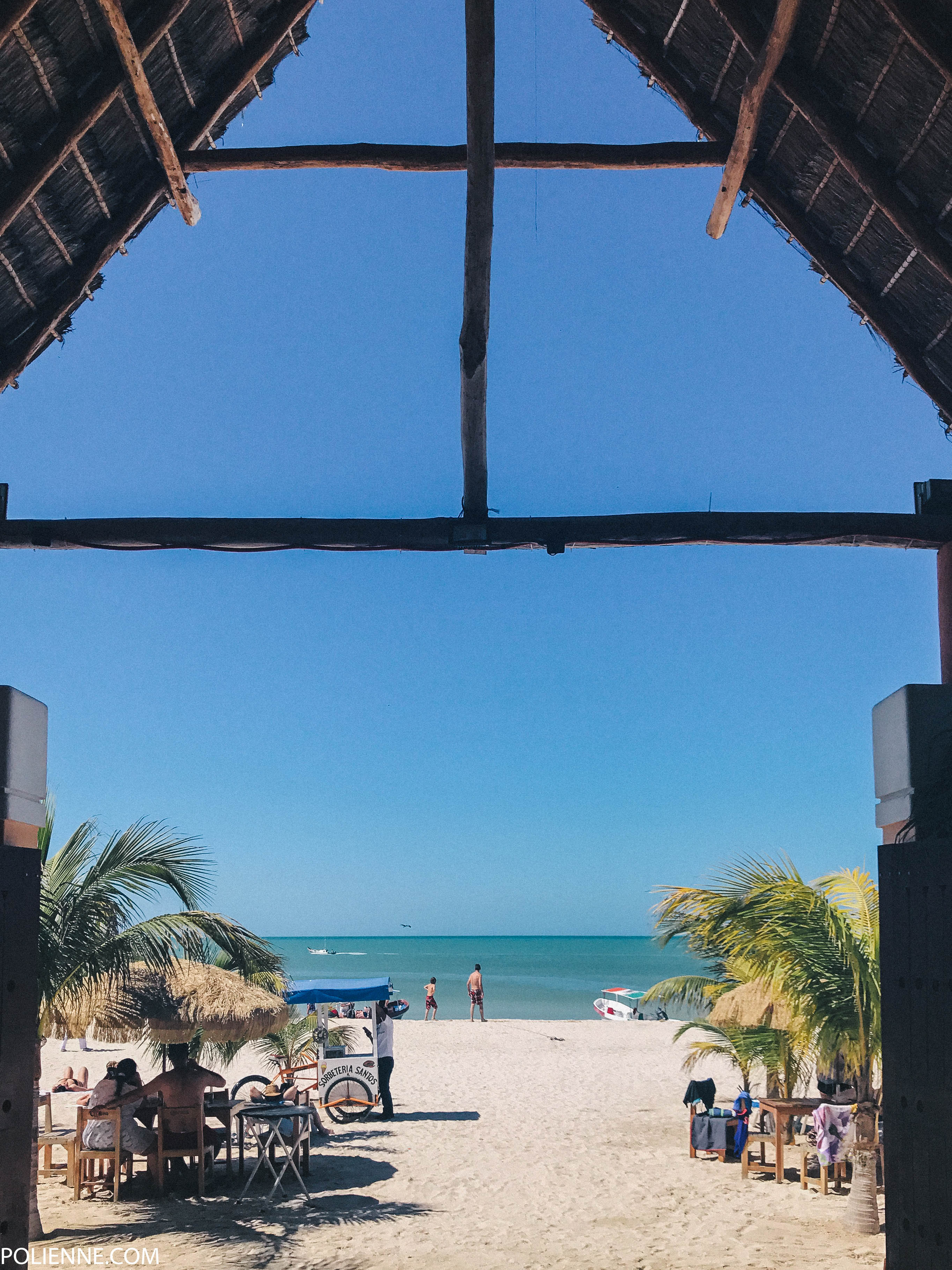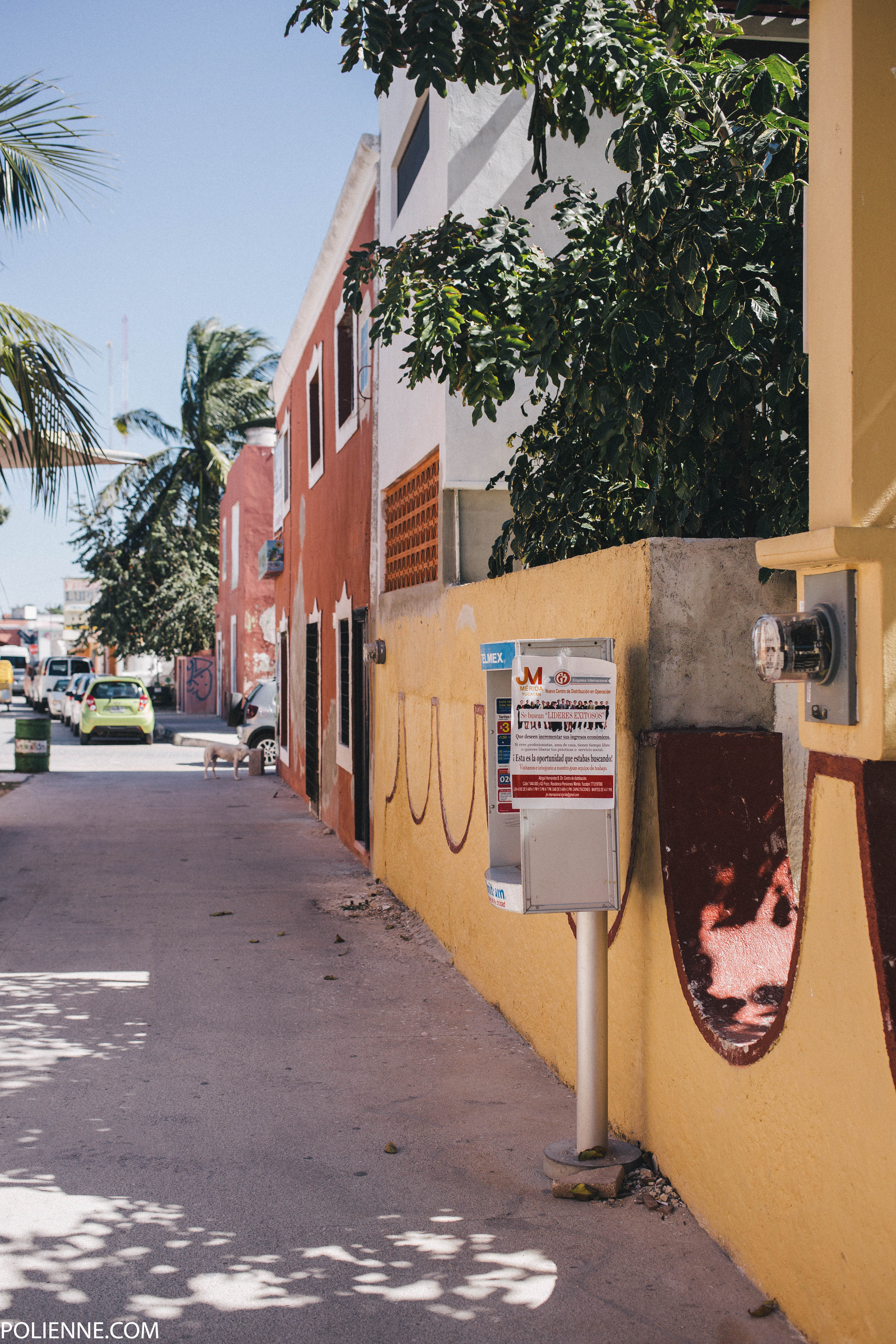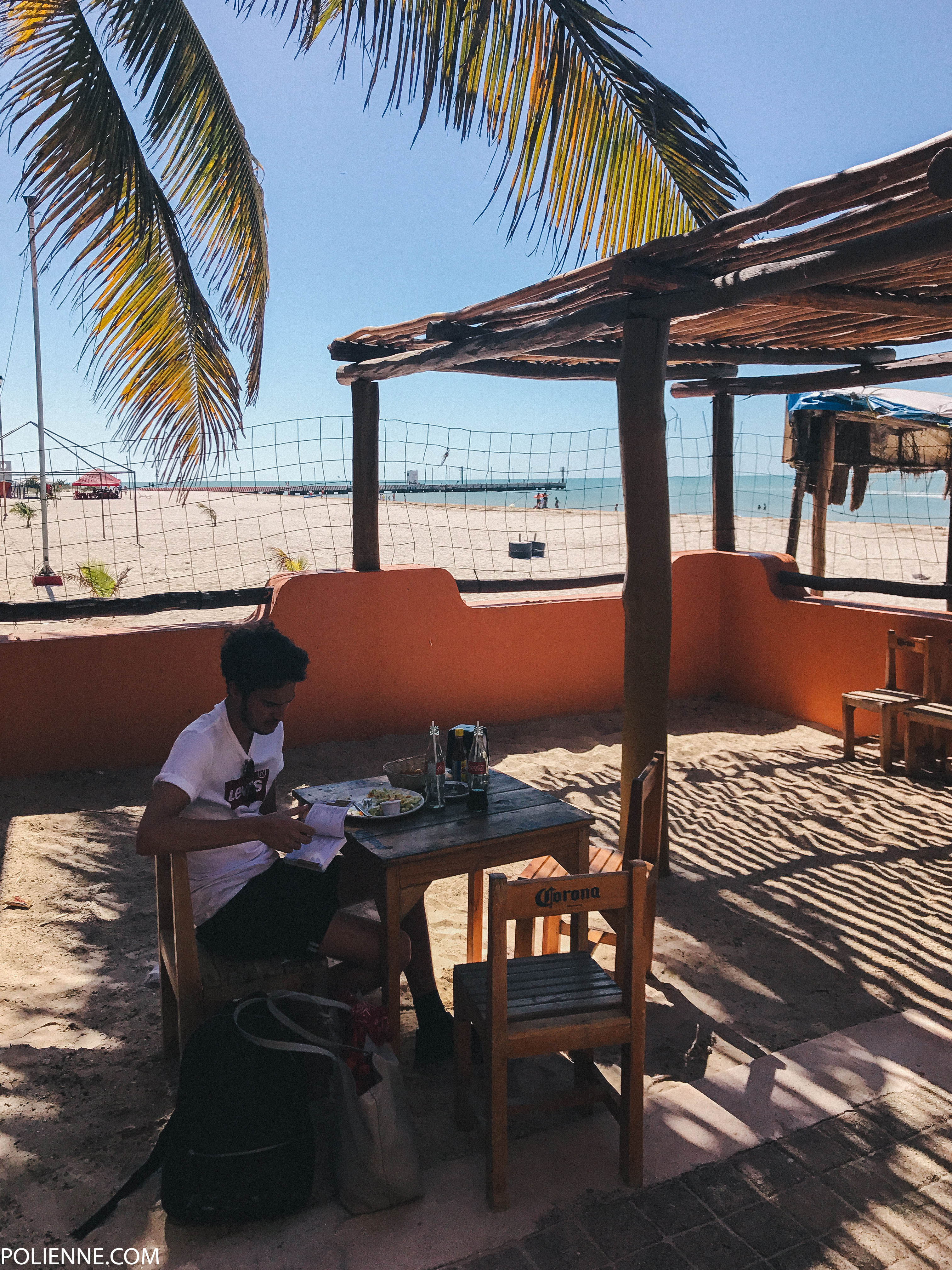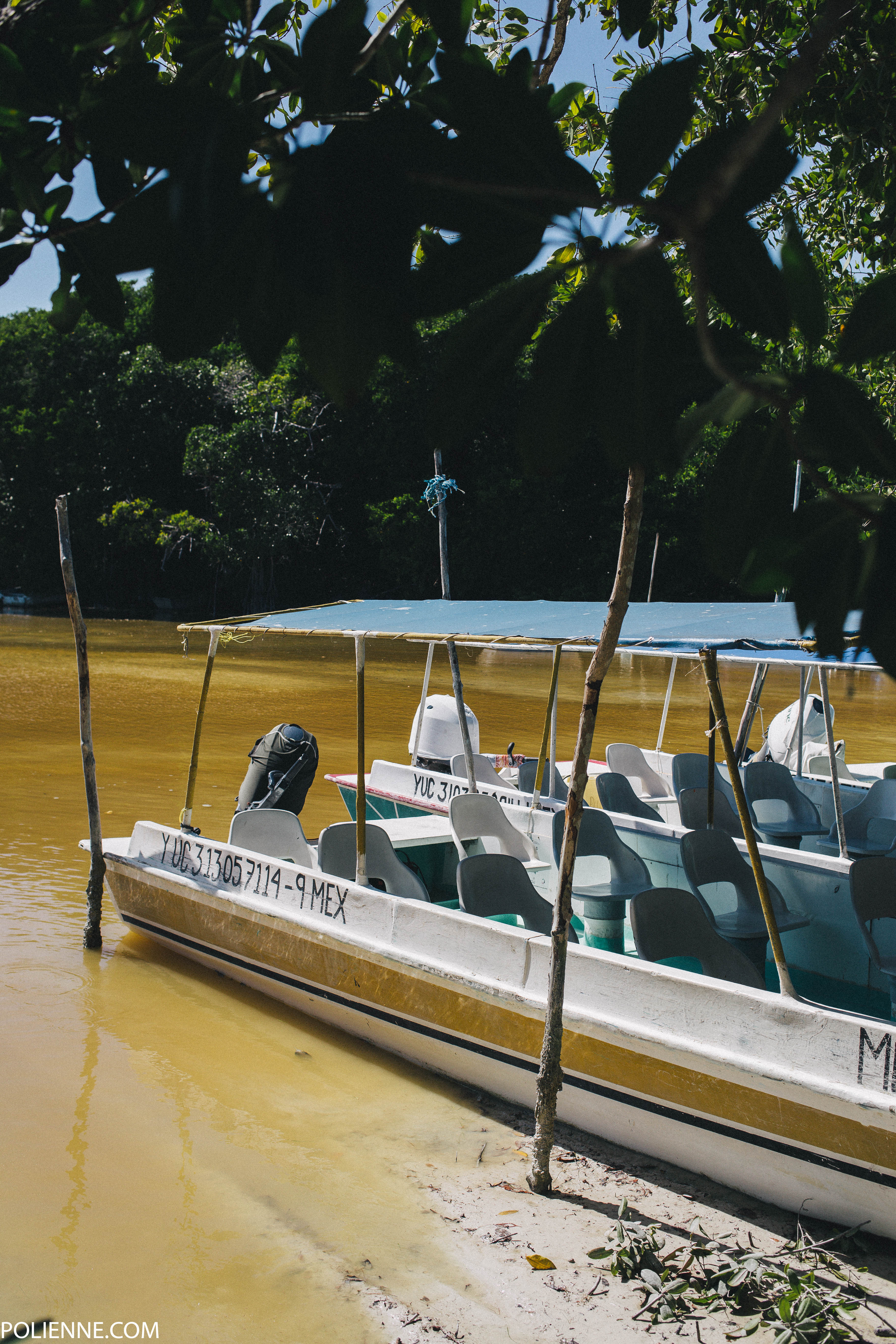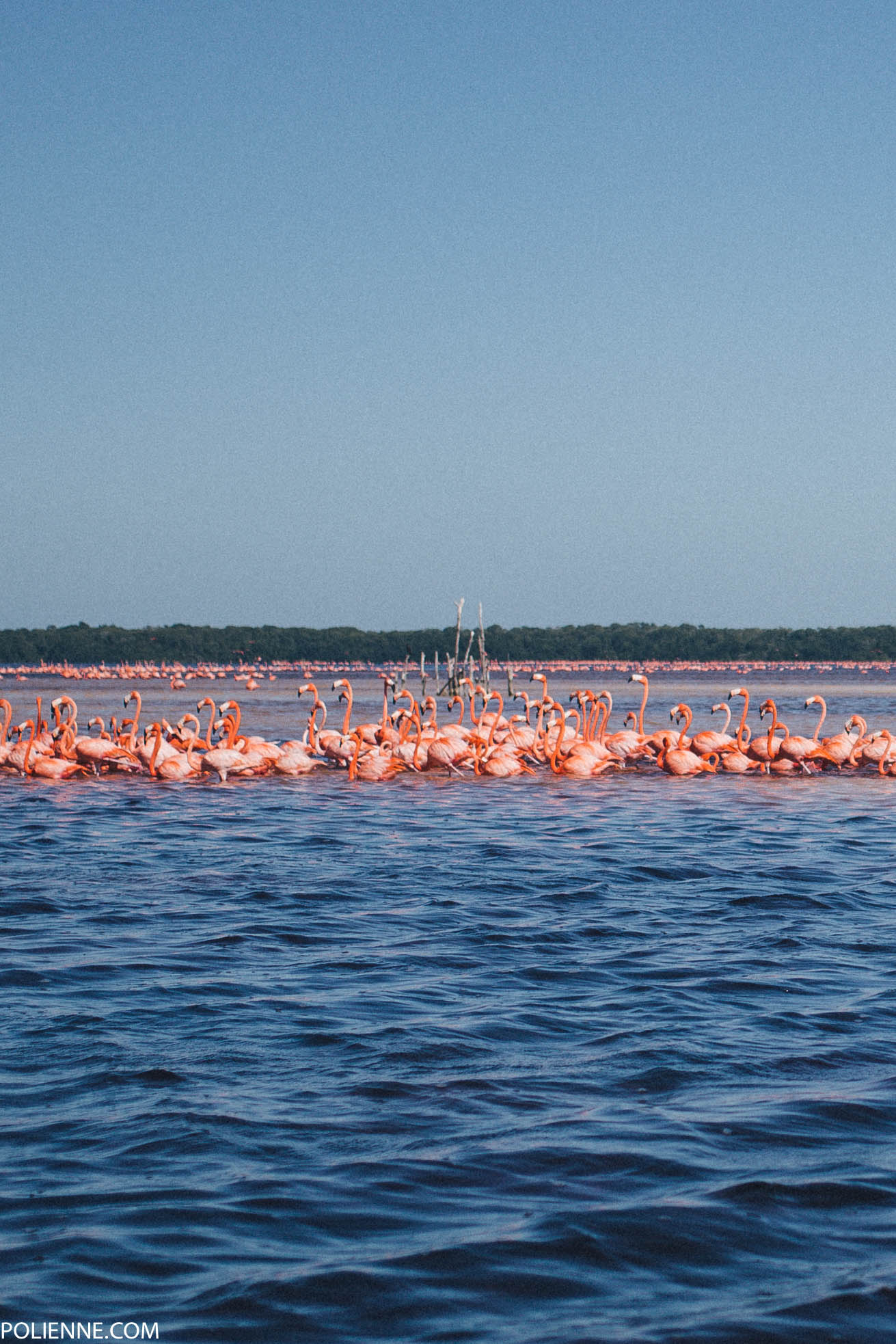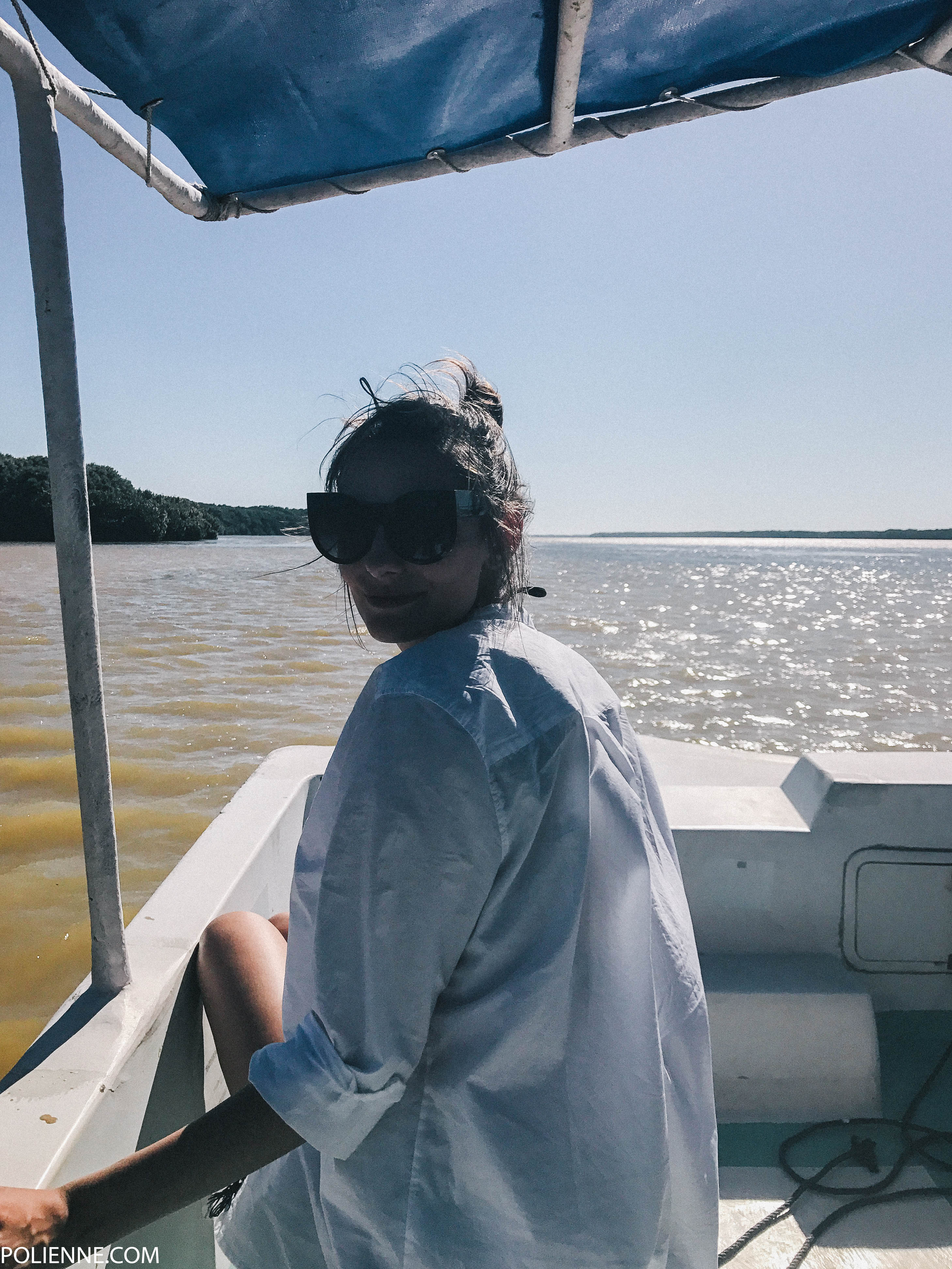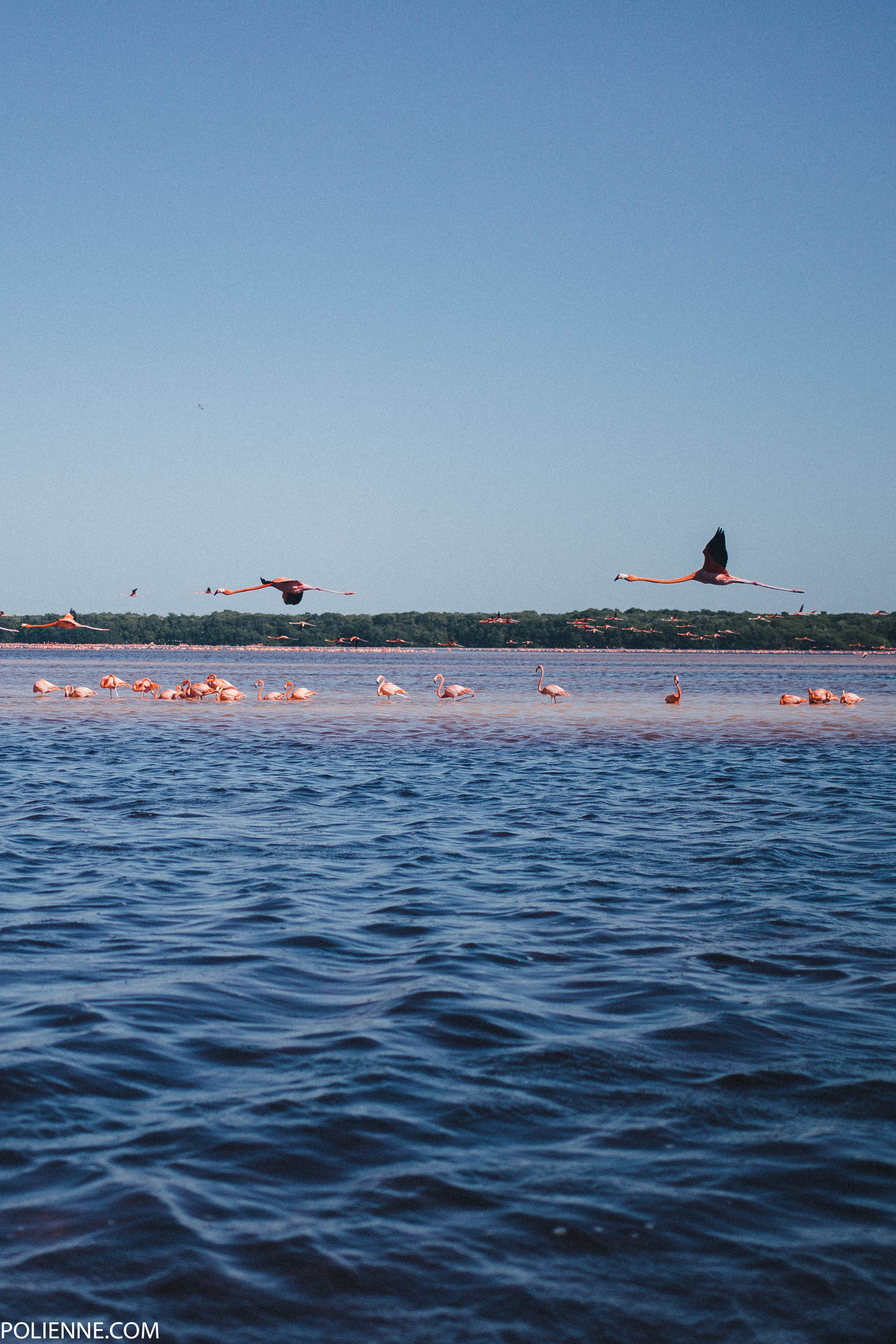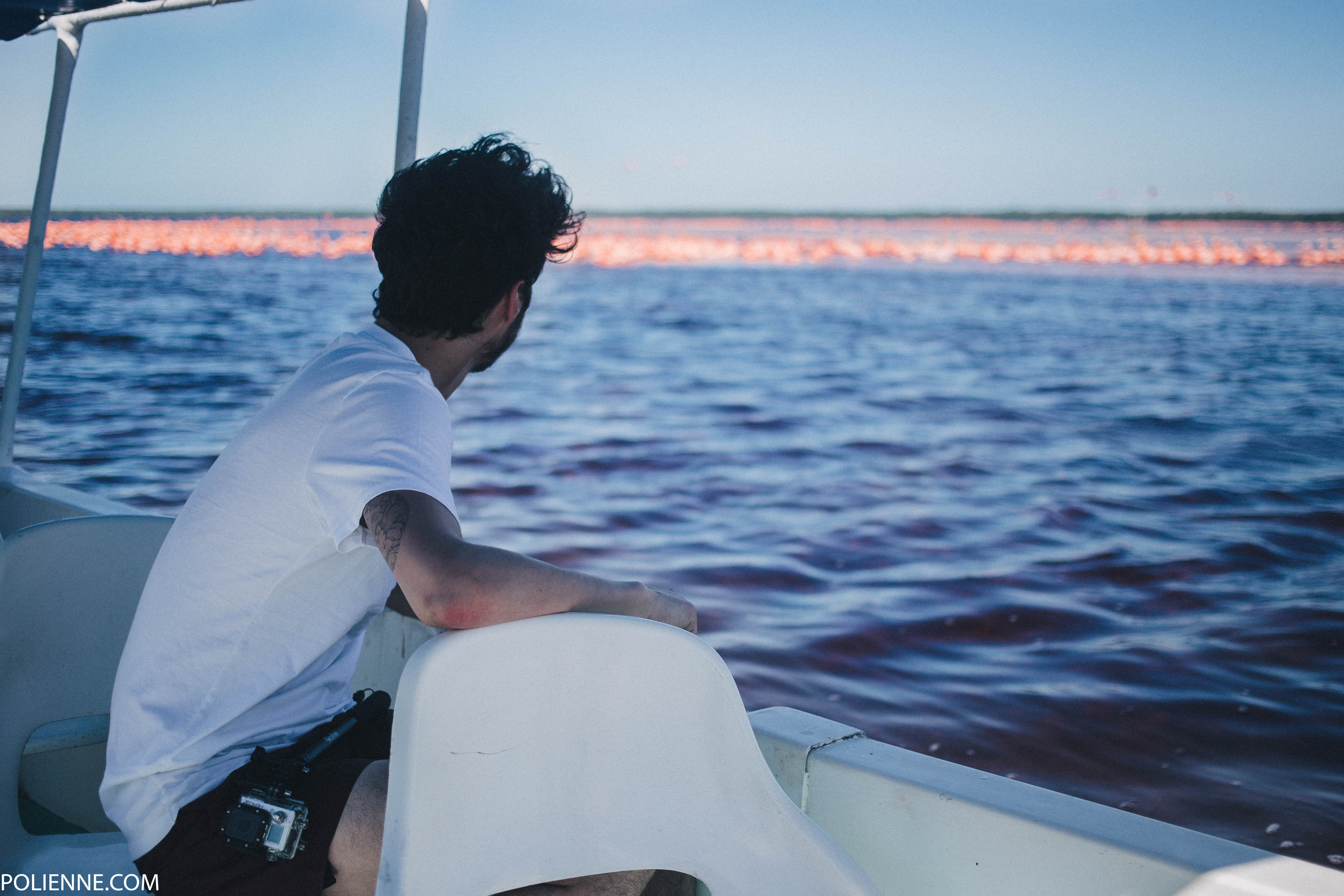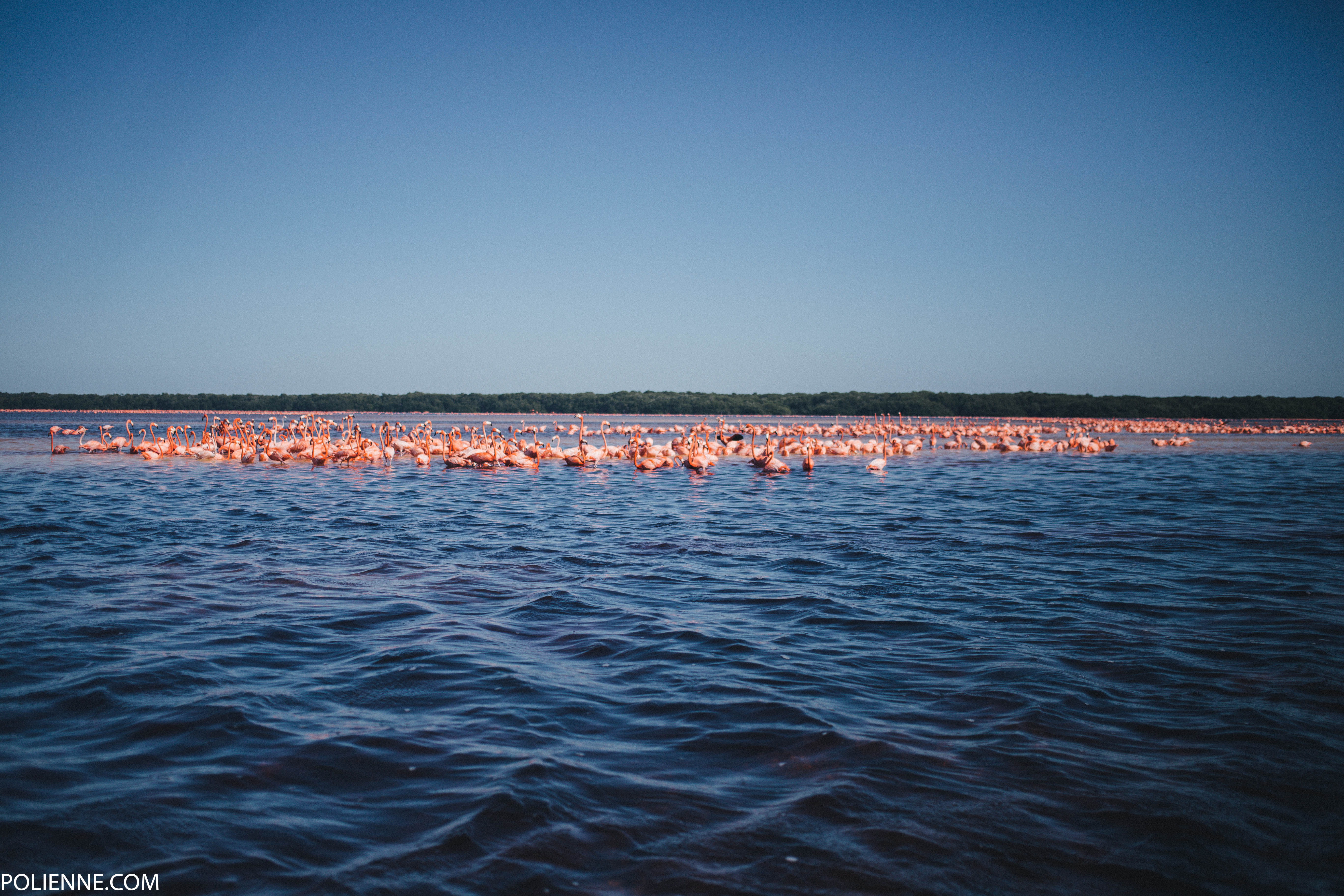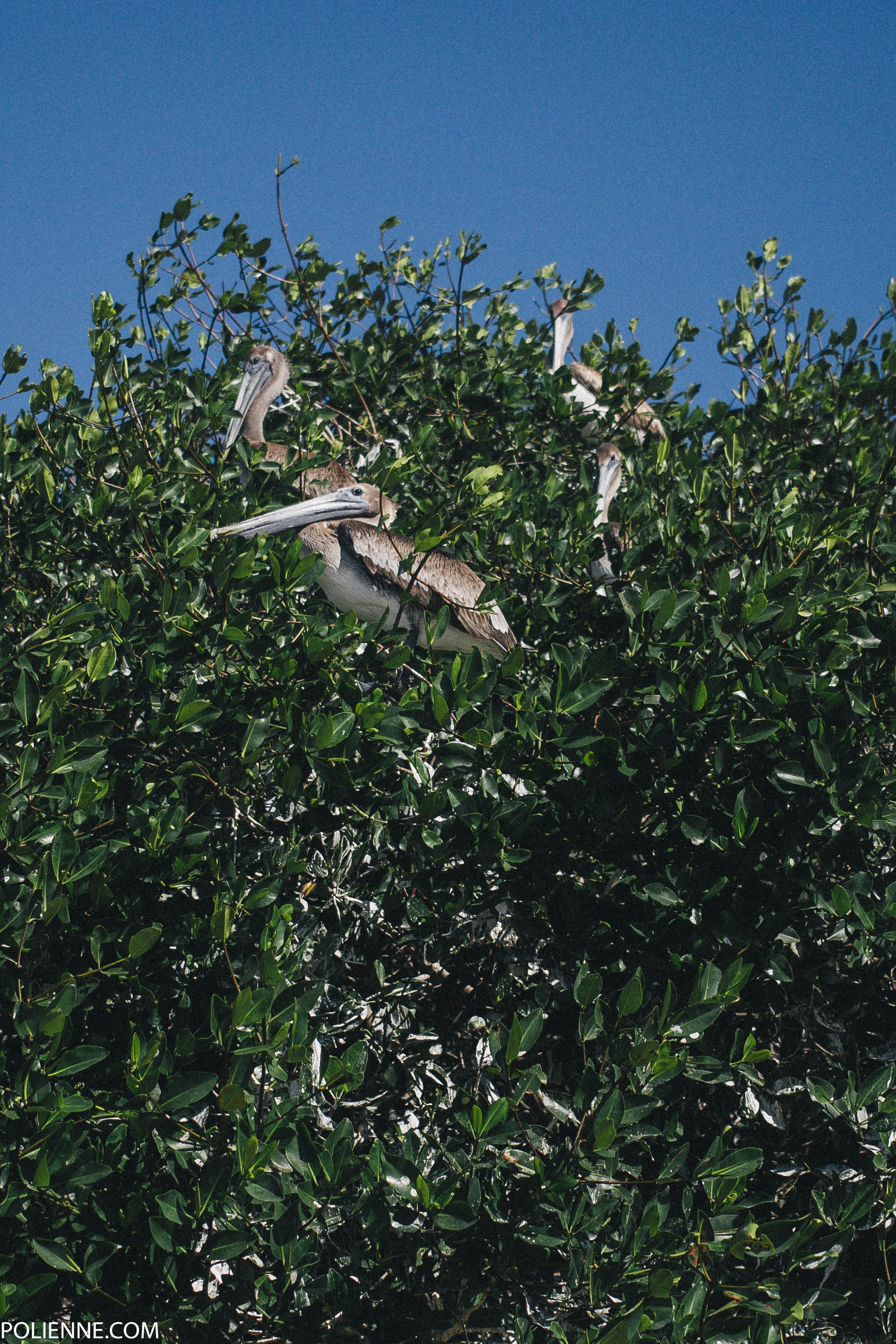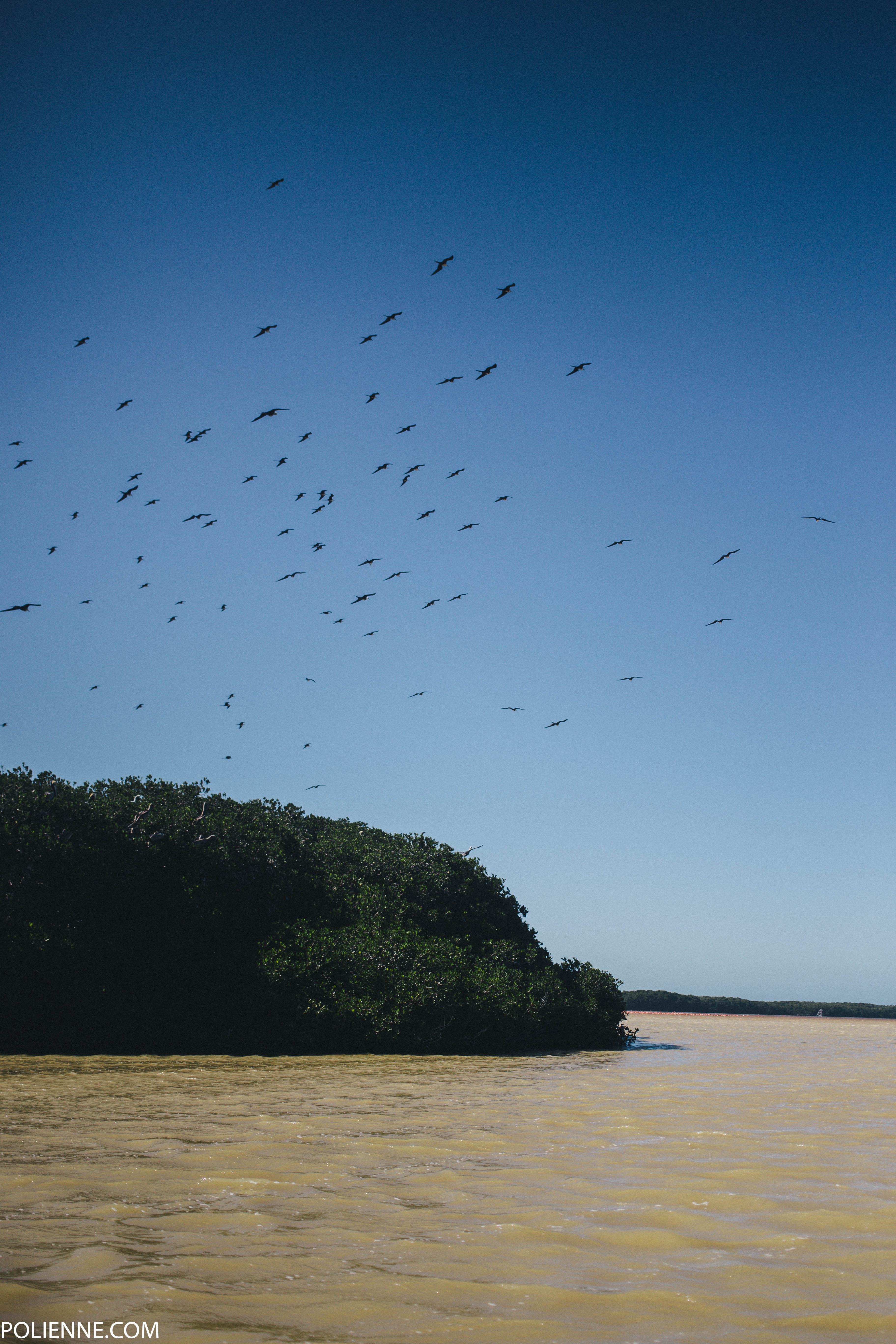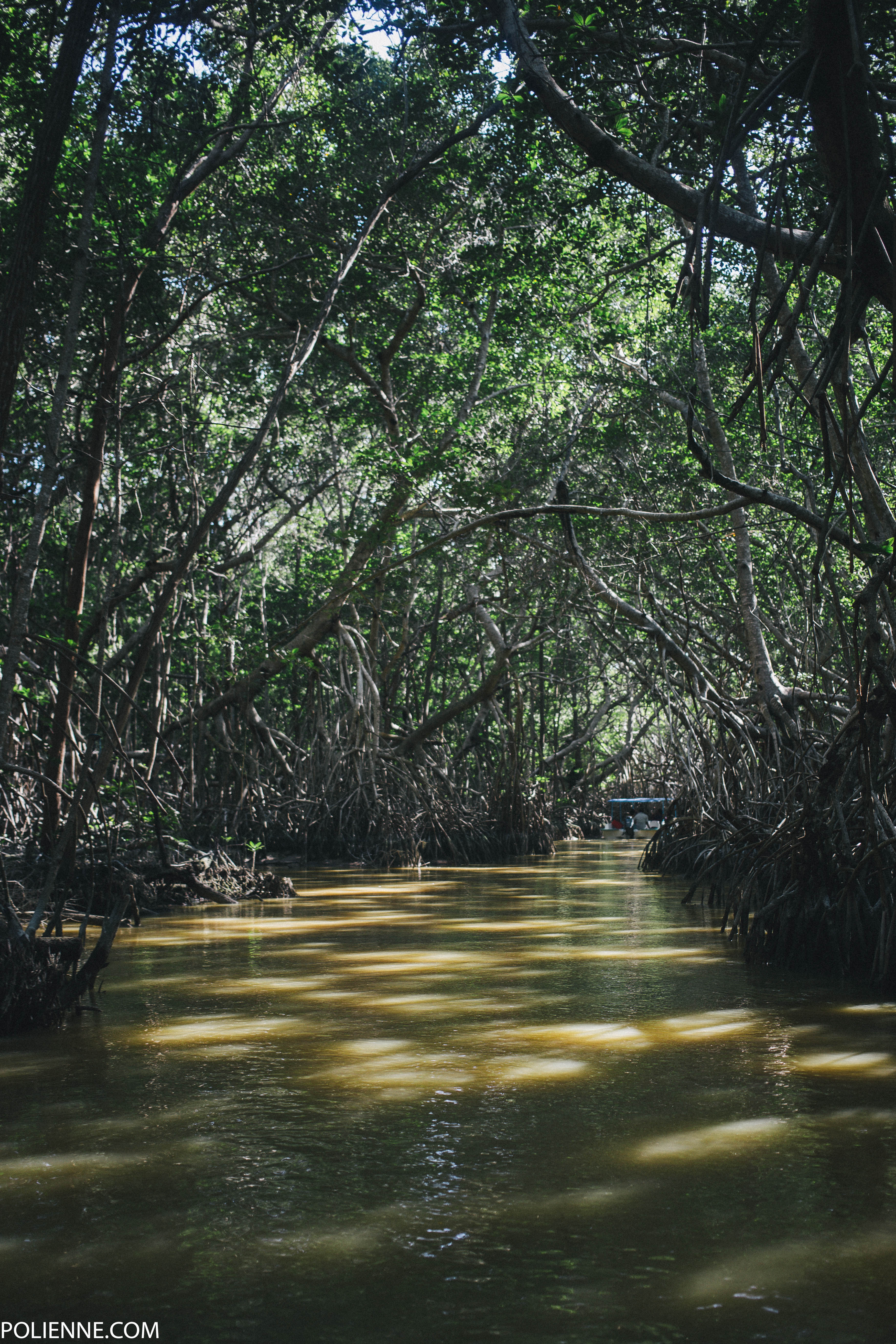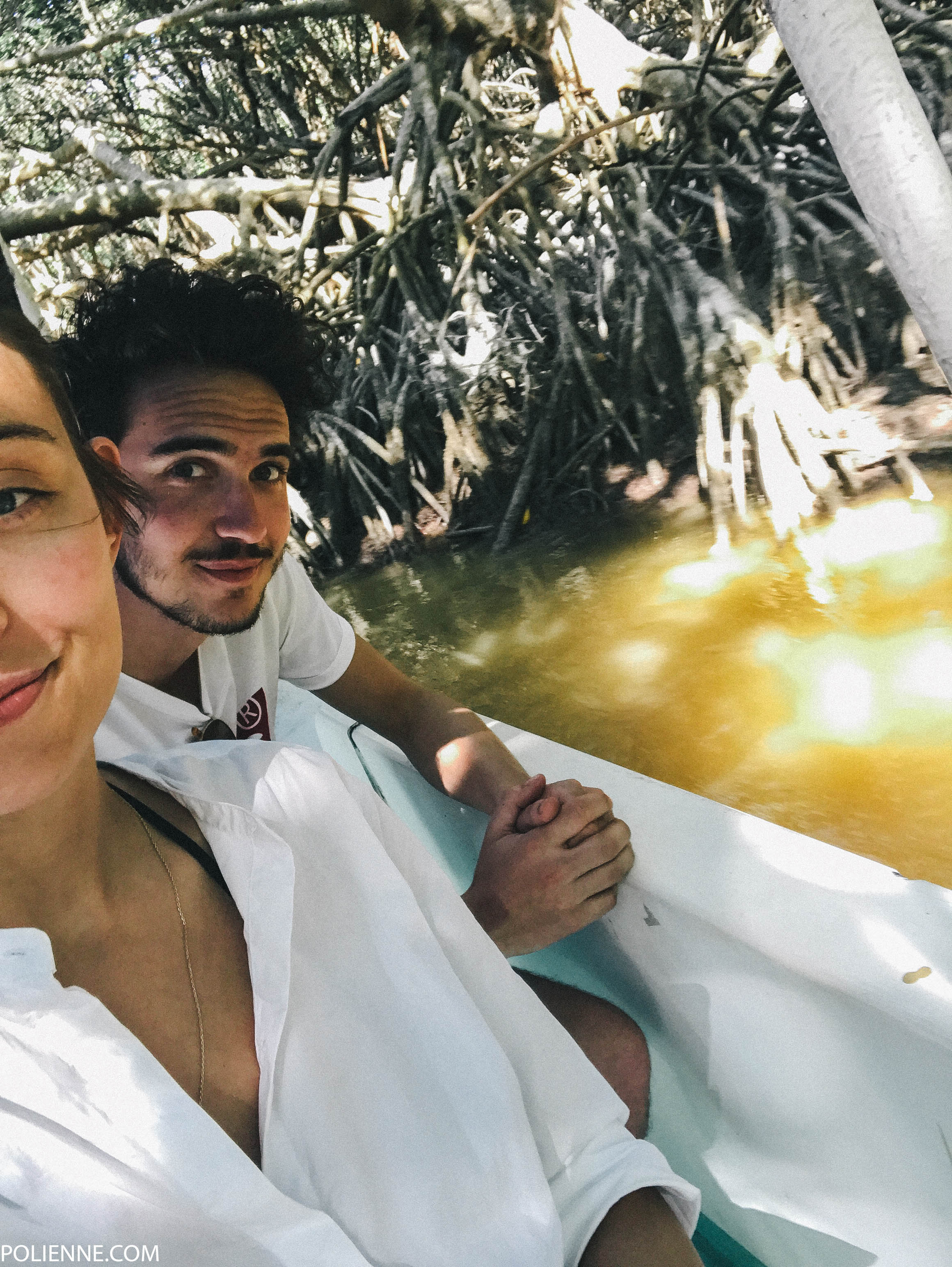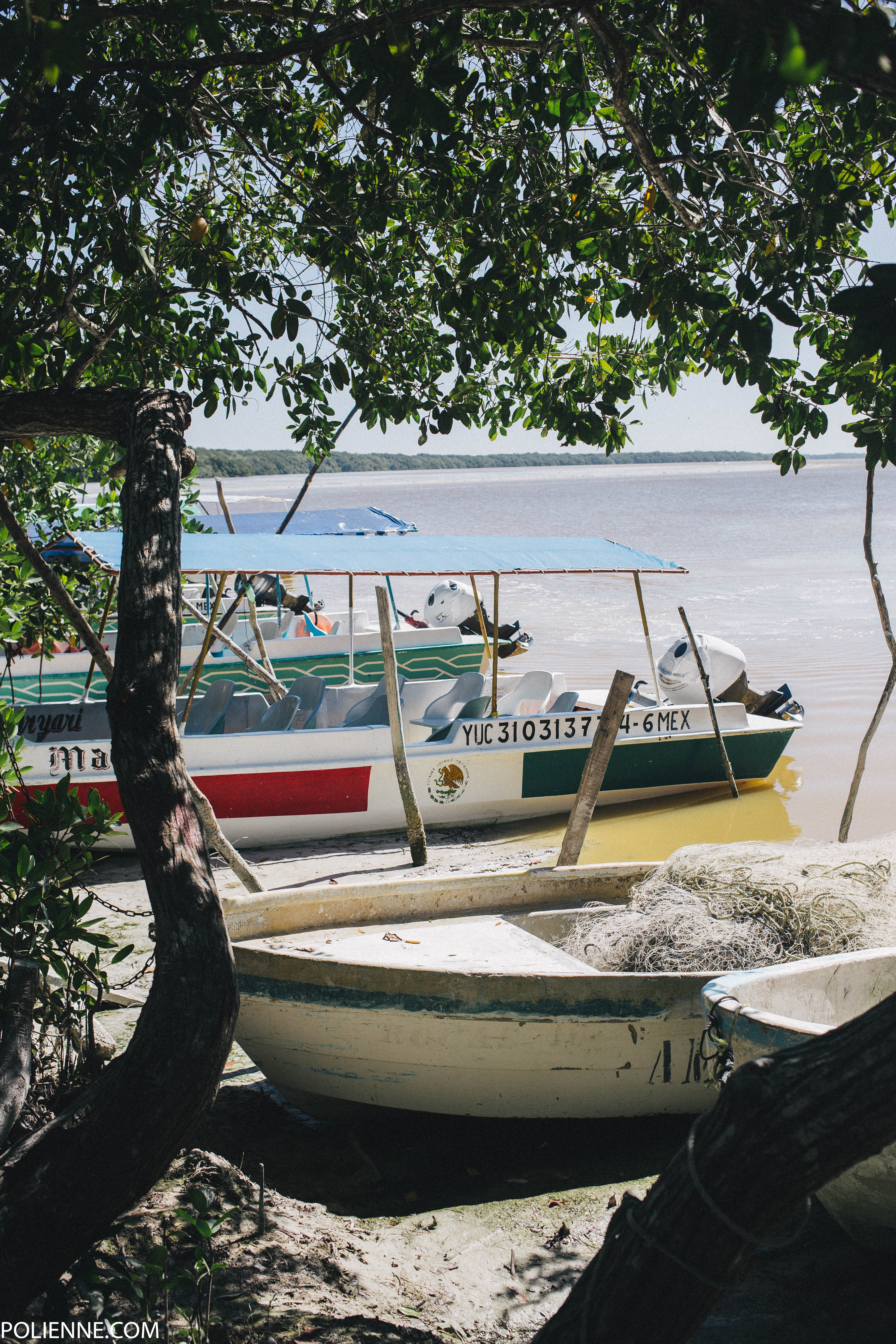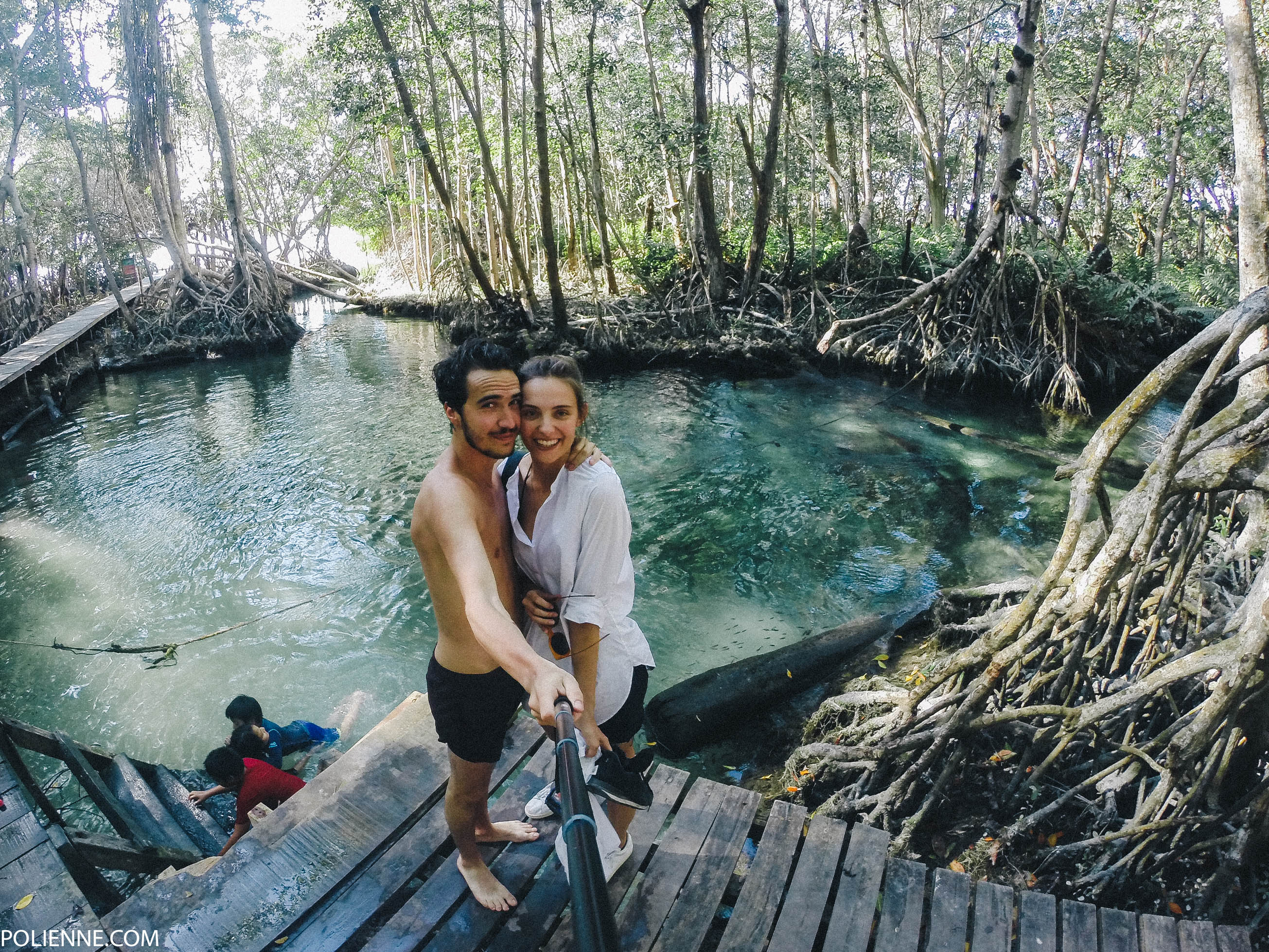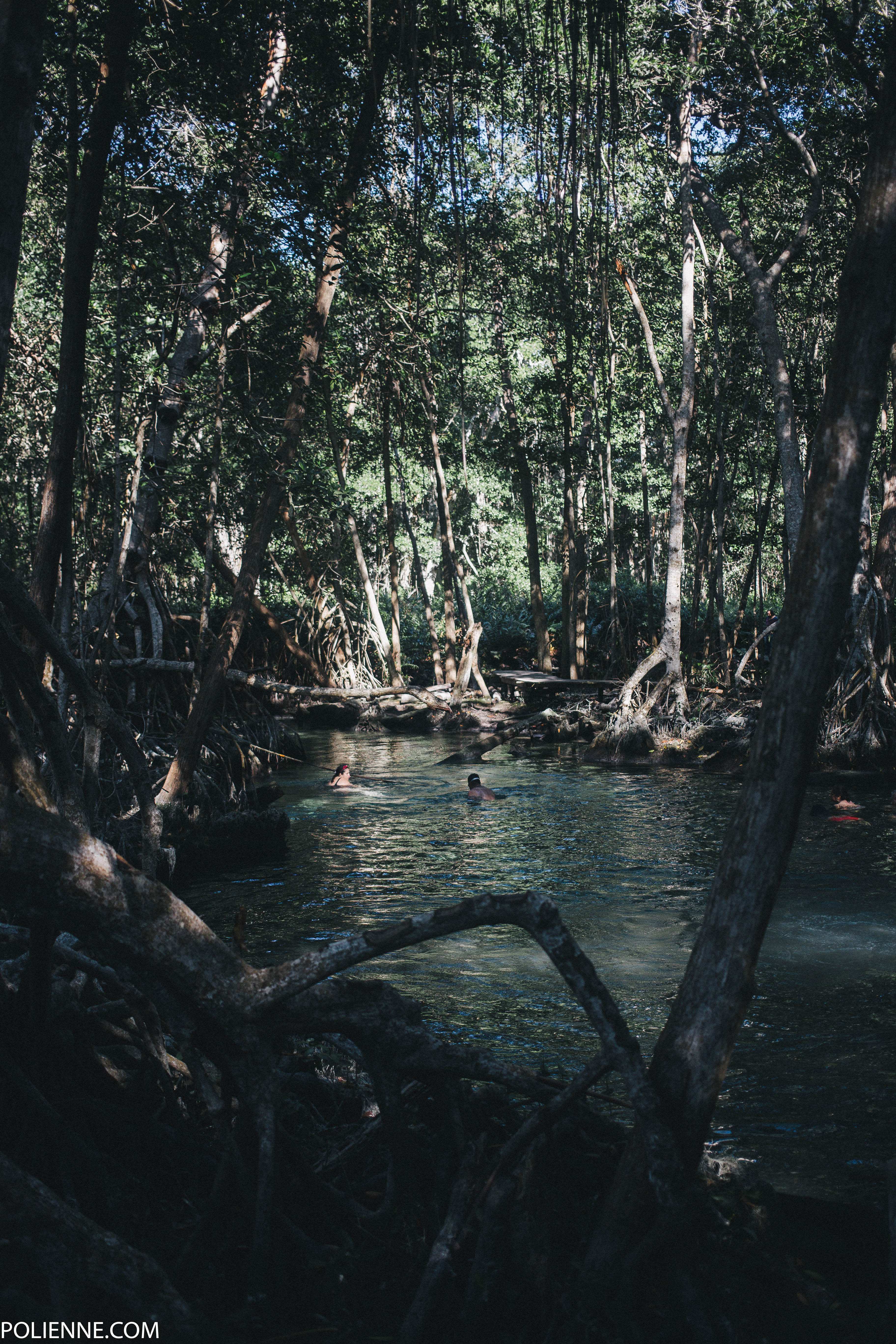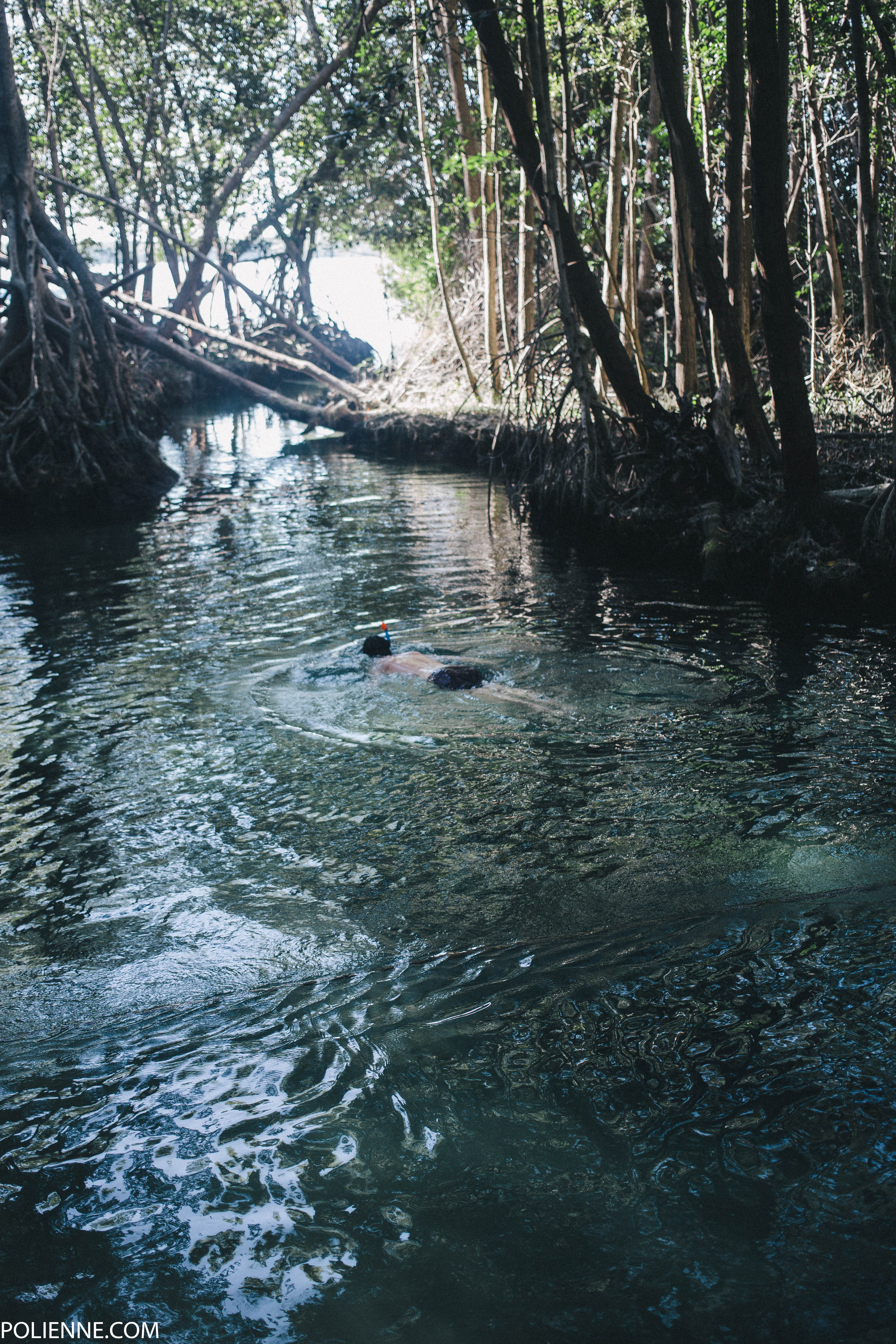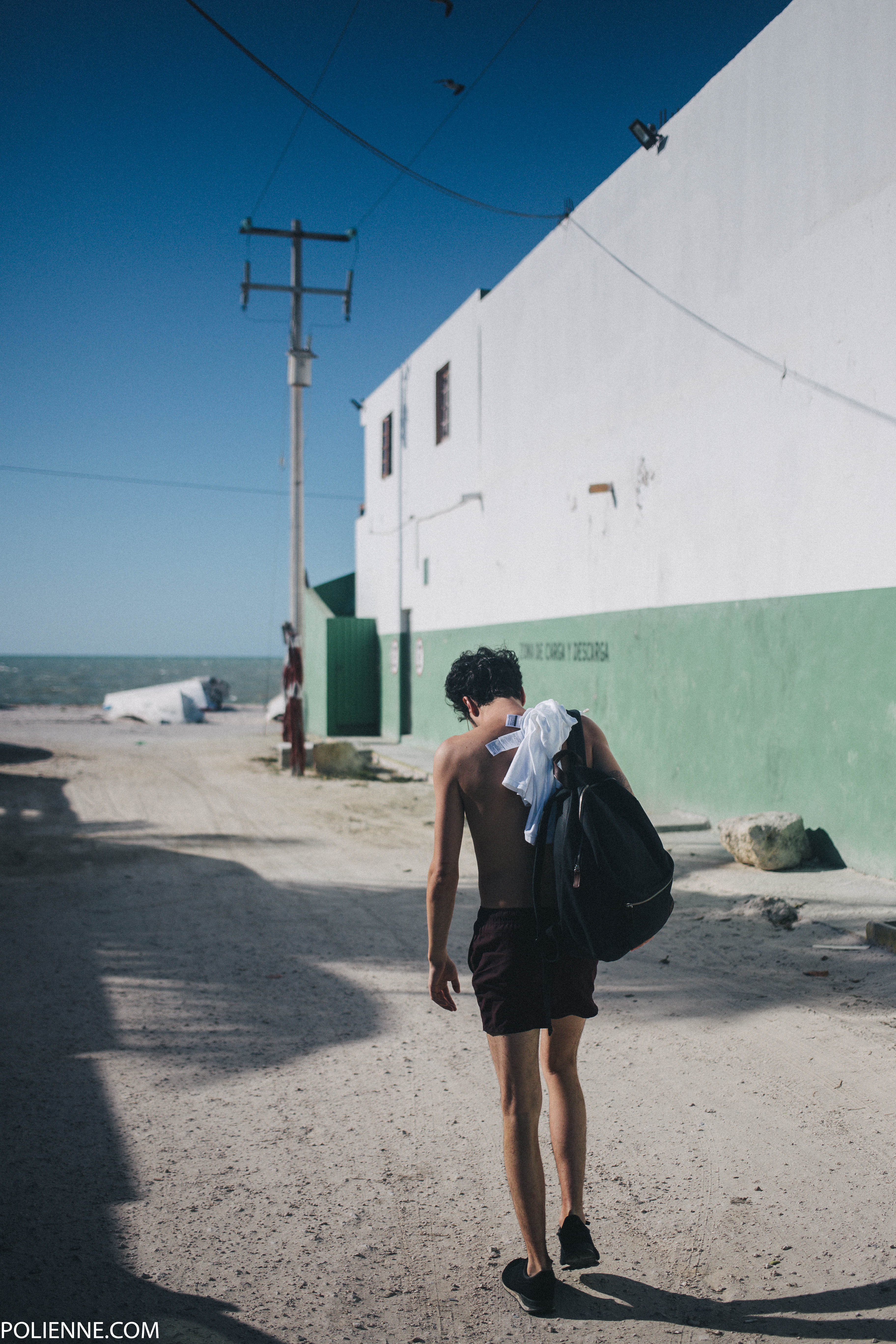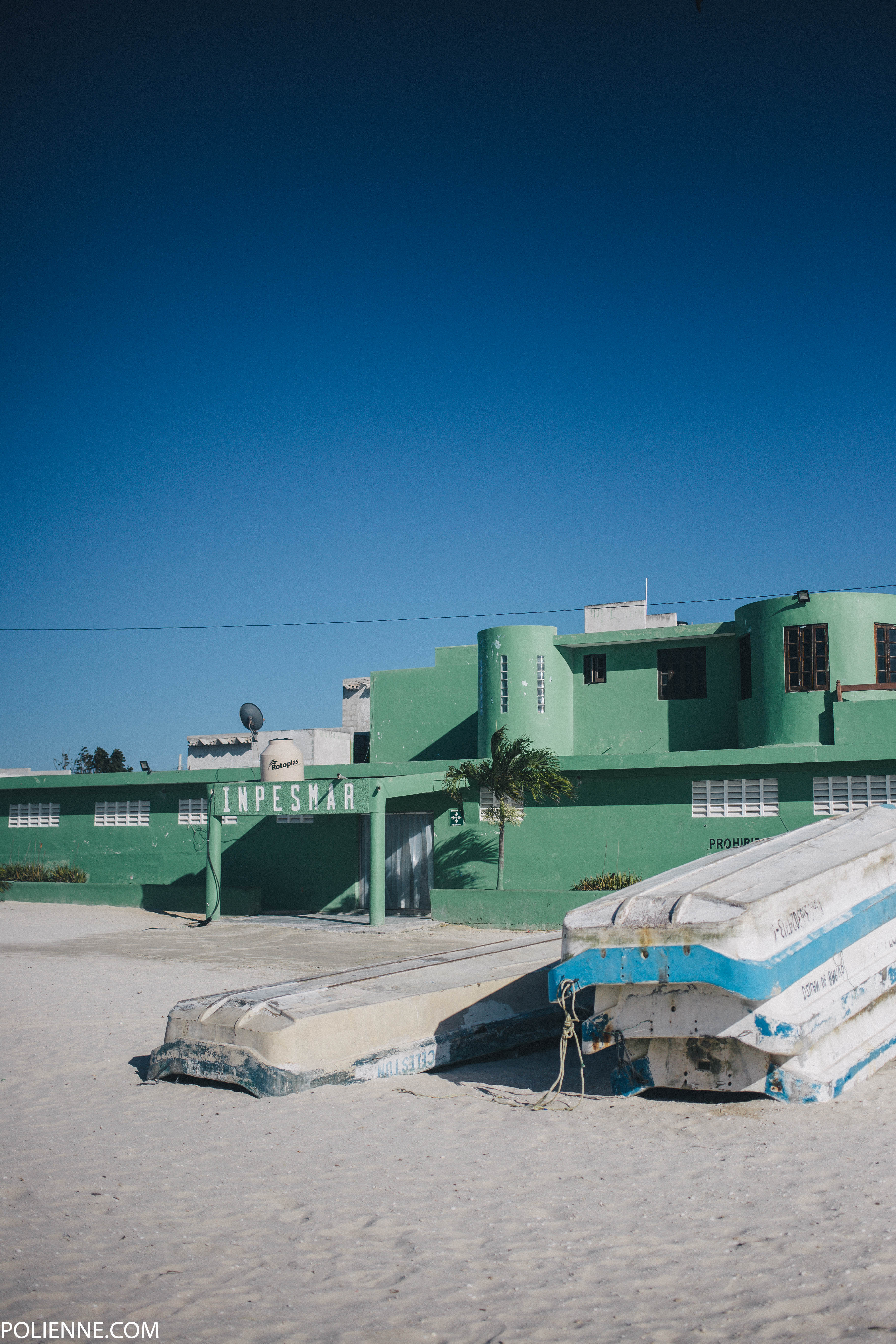 Another day trip: to the Uxmal ruins
As you may have read in my Tulum post, we skipped the famous ruins of Chichen Itzu in favor of the Uxmal ruins. The idea of being cramped with hundreds of other tourists in 30 degrees Celcius didn't exactly appeal to us… Also, I read on a few blogs that the Uxmal ruins are more interesting because of the larger area, unusual round shape of the main temple and the fewer amount of tourists. Of course there are big tourist buses stopping at Uxmal as well, but significantly less. Another huge difference is that you can actually walk on all of the ruins.
PRACTICAL
The entrance fee is 220 pesos (€10) per person and you can again share a guided tour just like in Tulum. But similar in Tulum, we unfortunately couldn't find any English speaking people to share a tour with, so we had to guide ourselves again.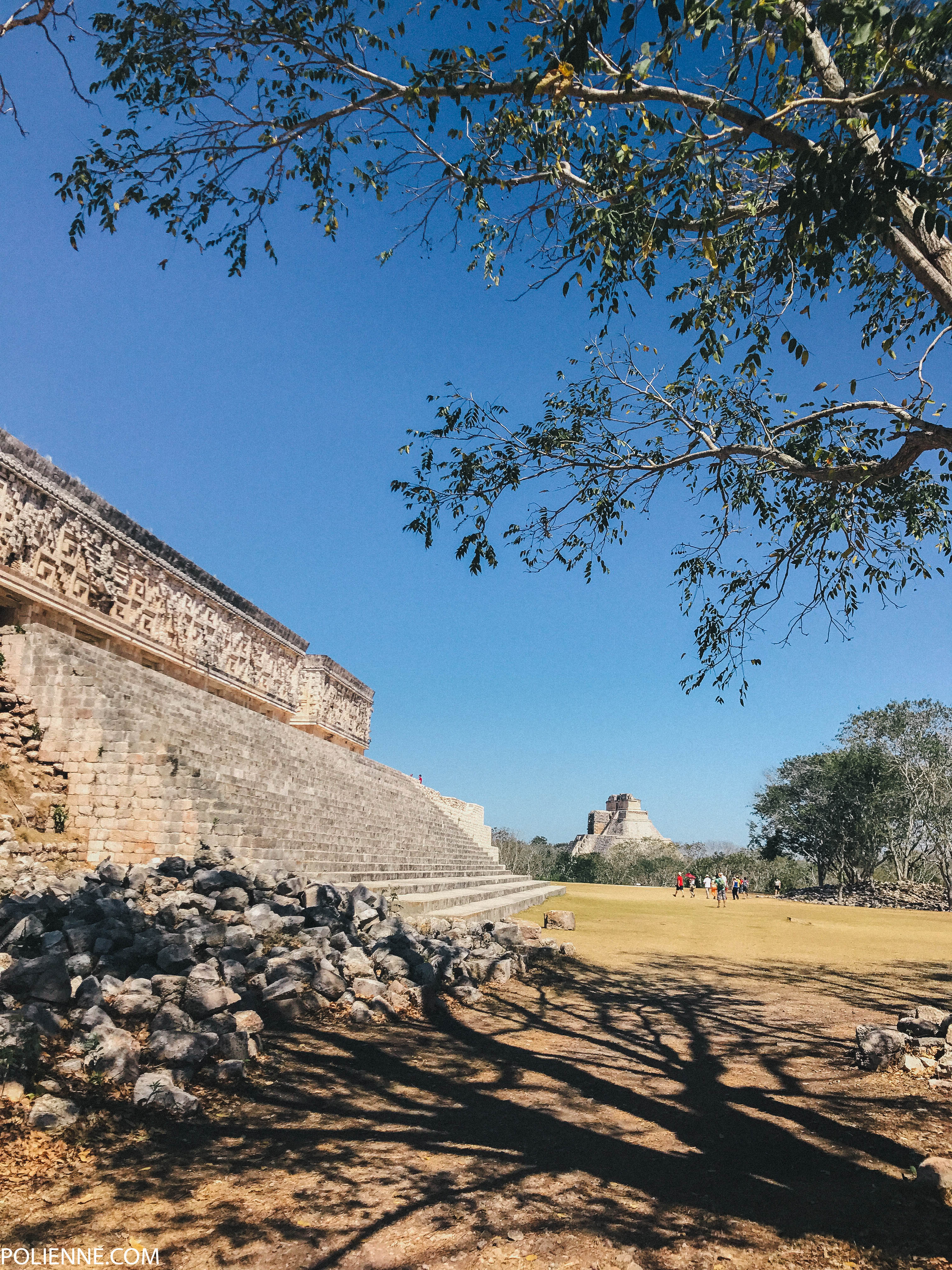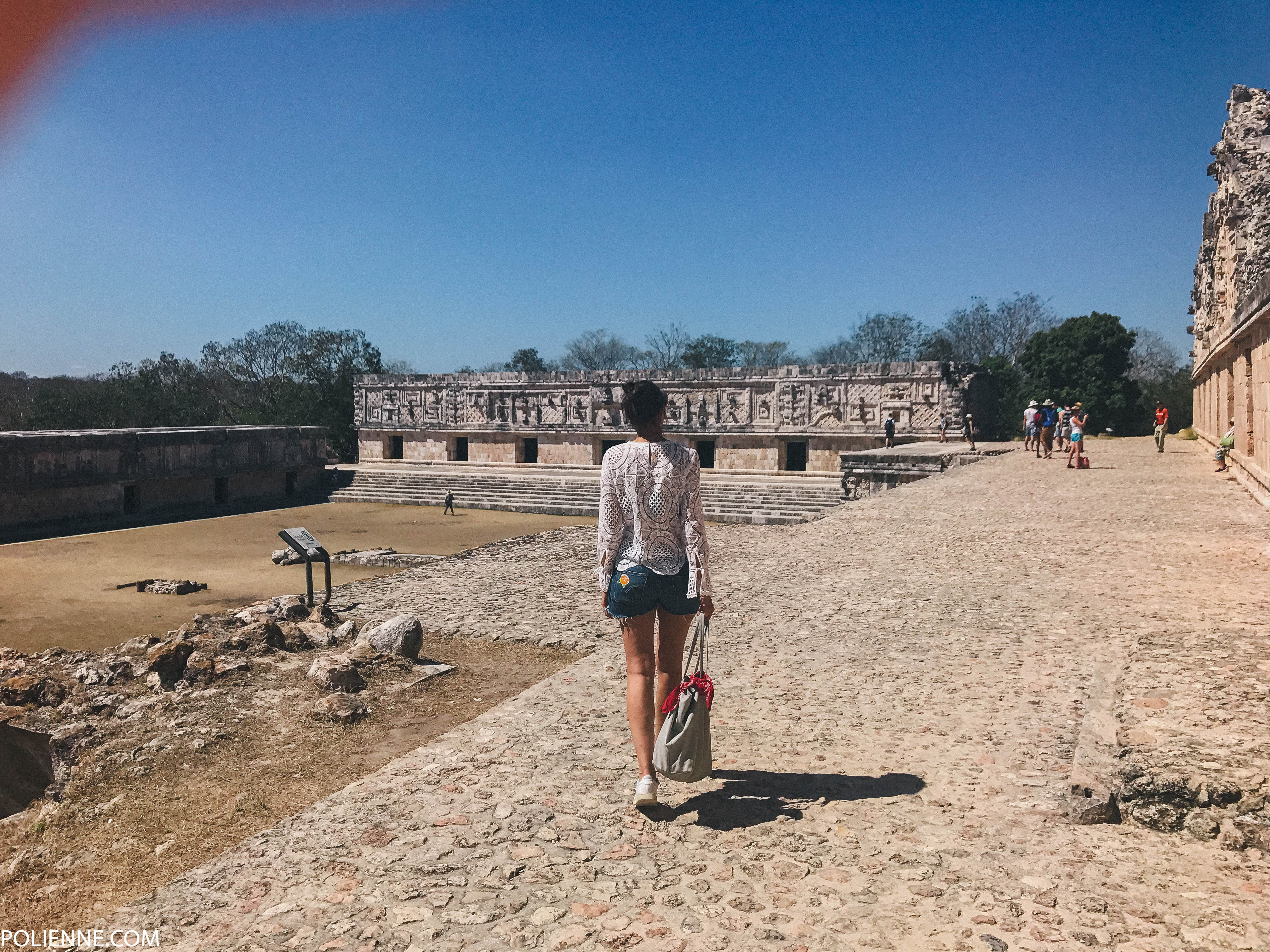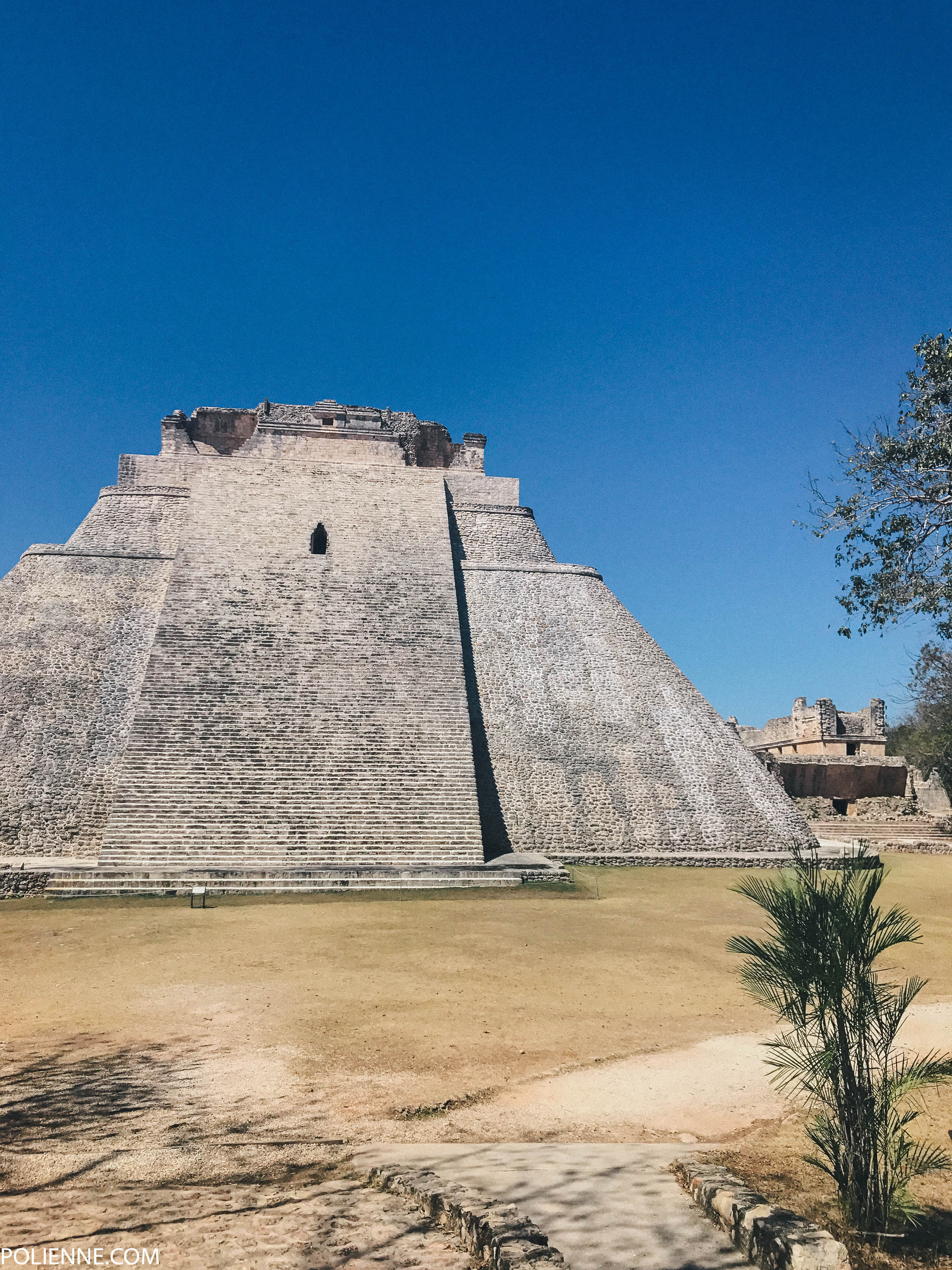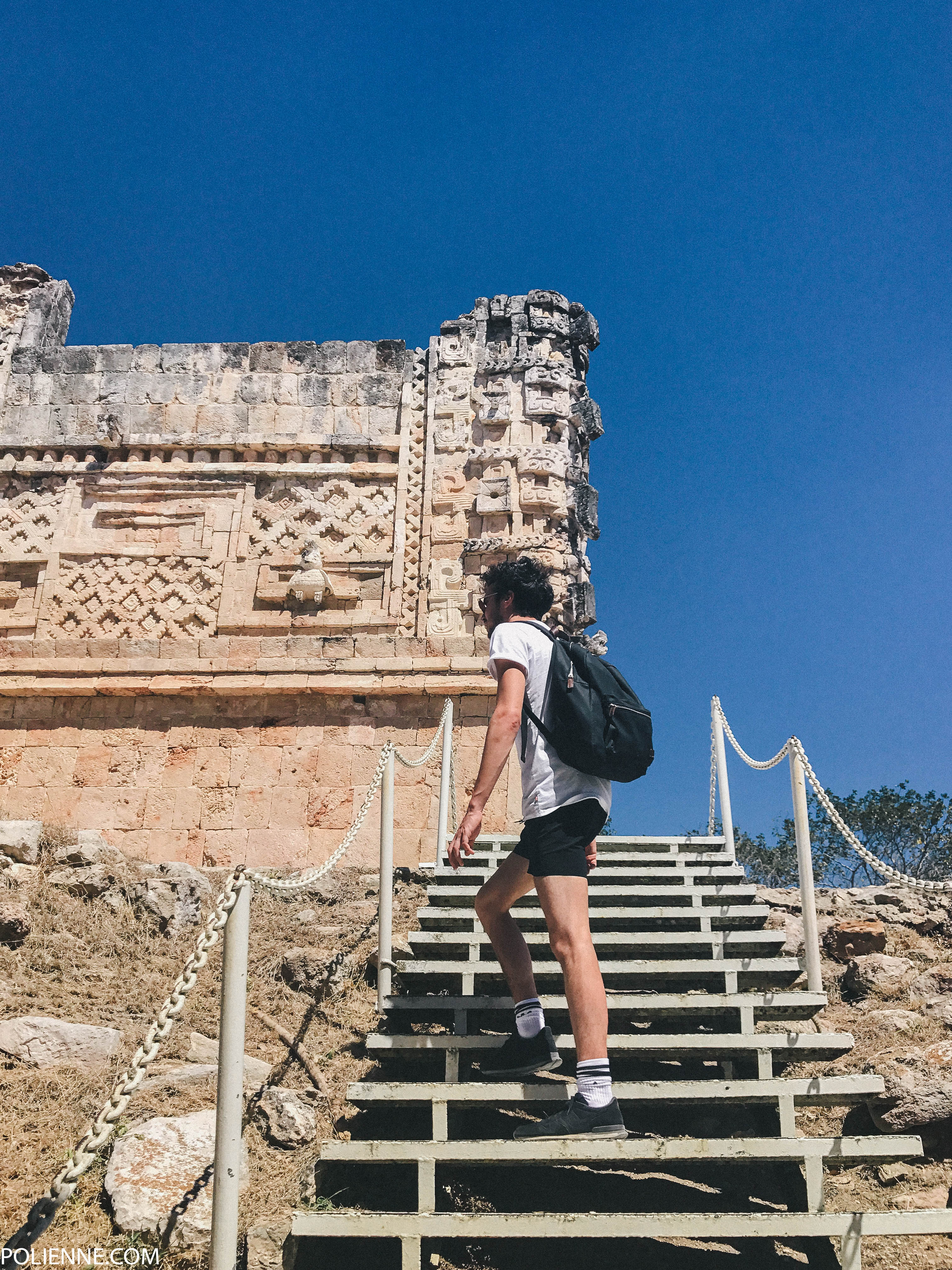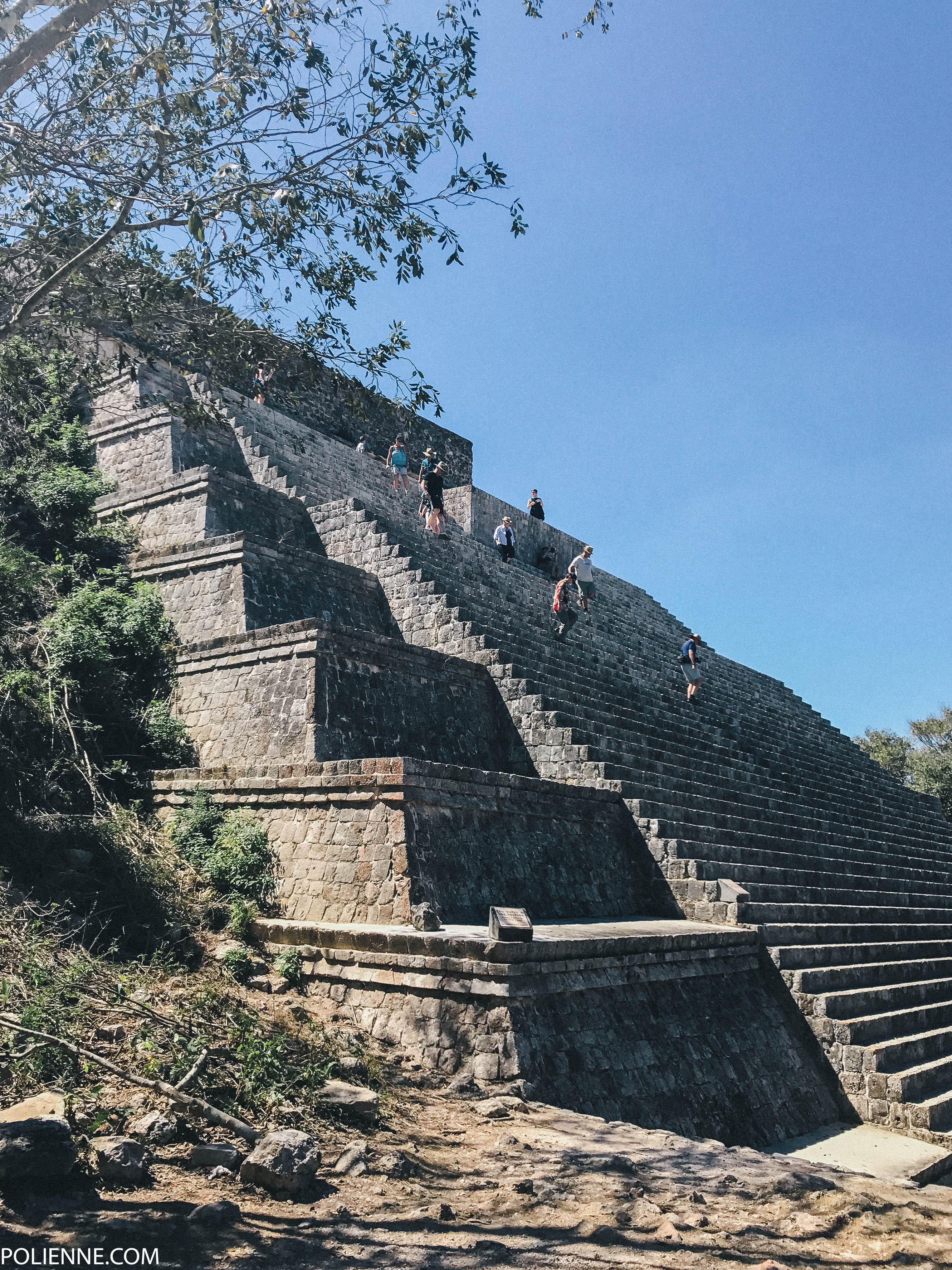 Take a swim in the cenotes
This is something that my boyfriend had been extremely excited for! There are lots of cenotes (natural sinkholes) in Yucatan, and the lesser known ones are harder to find, but also way cheaper to enter and a lot quieter than the famous ones like Ik Kil for example. We decided to visit two cenotes to cool down after our Uxmal visit. On Trip Advisor we read about the cenote of X Batun and Dzonbacal being fun and very local. Xbatun is more open and has a bit of sun, while Dzonbacal is located inside a cave. Quite scary but really cool! There were a few tourists and Mexican families hanging around when we got there, but no more than 10-15 people. We also had lunch at a local restaurant near the cenotes without menu or price list, so we ended up trying to order something in Spanish and got a HUGE ceviche 🙂
PRACTICAL
Follow the signs for Cacao on the road between Merida and Uxmal and then head towards San Antonio. When arriving, you'll find a "reception" at your right where you have to register and pay the entrance fee, which is 50 pesos  (€2,4) per person. Then you can drive on for about 2km and find the two cenotes at about 800m from each other. Both have parking space.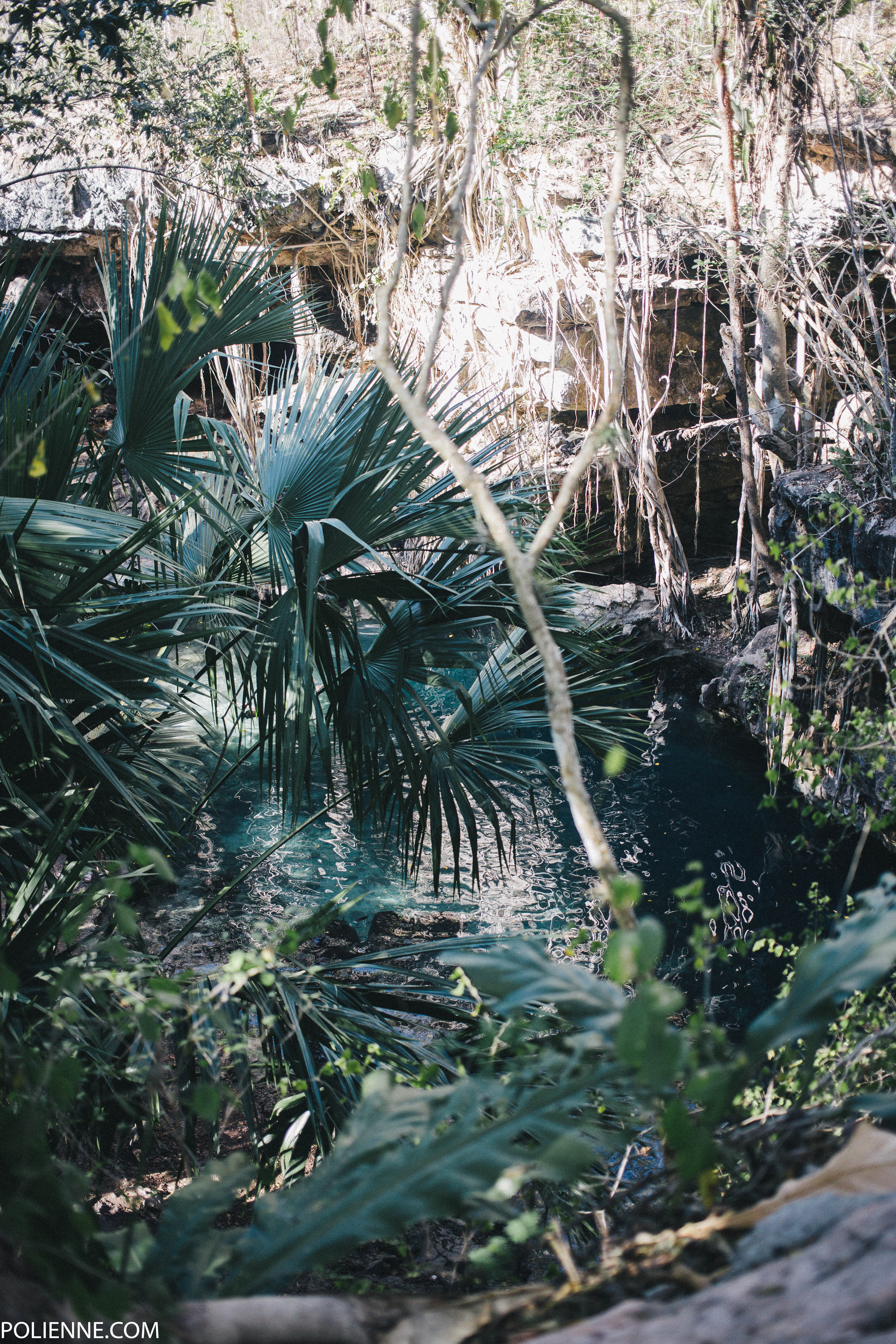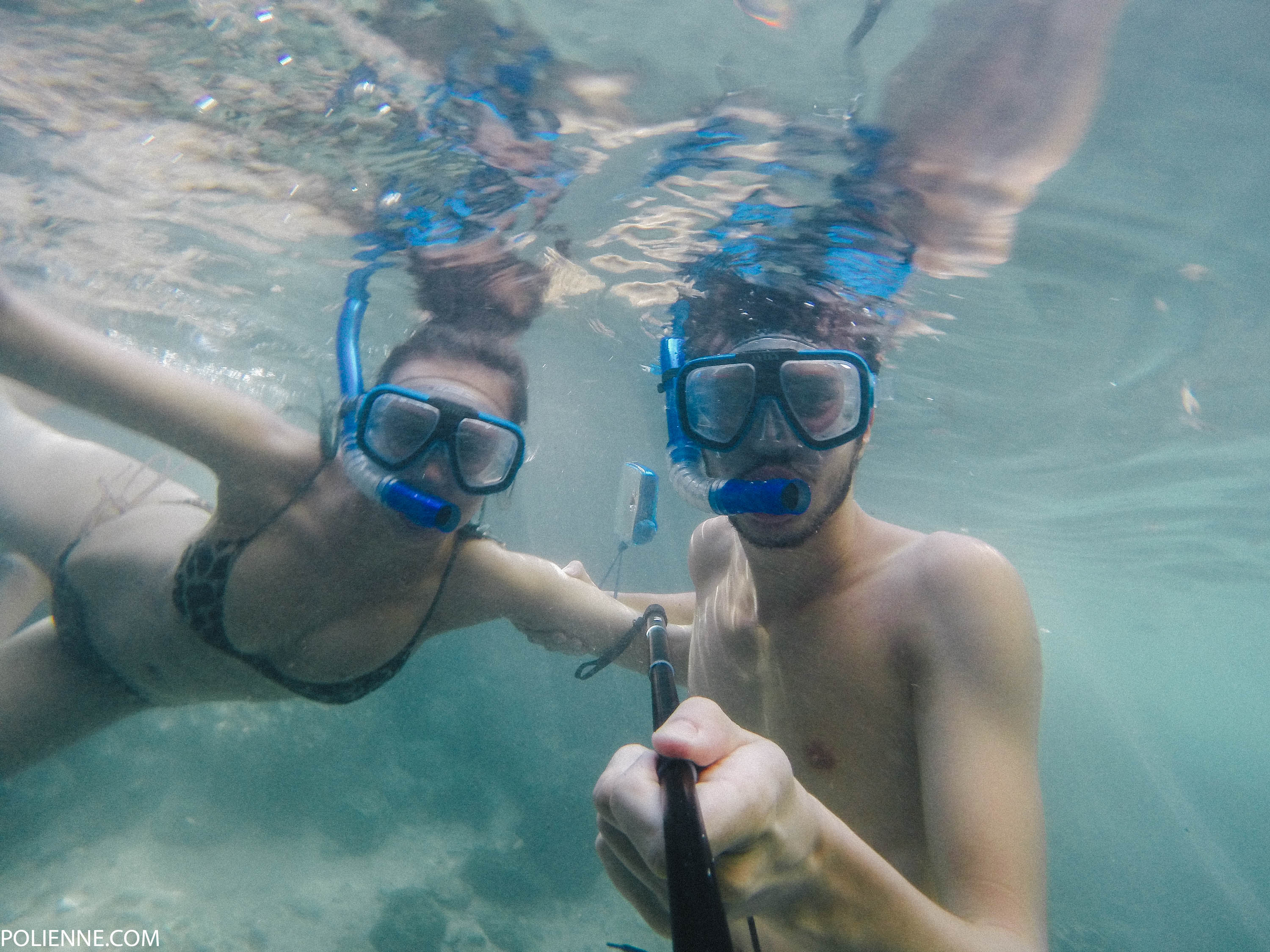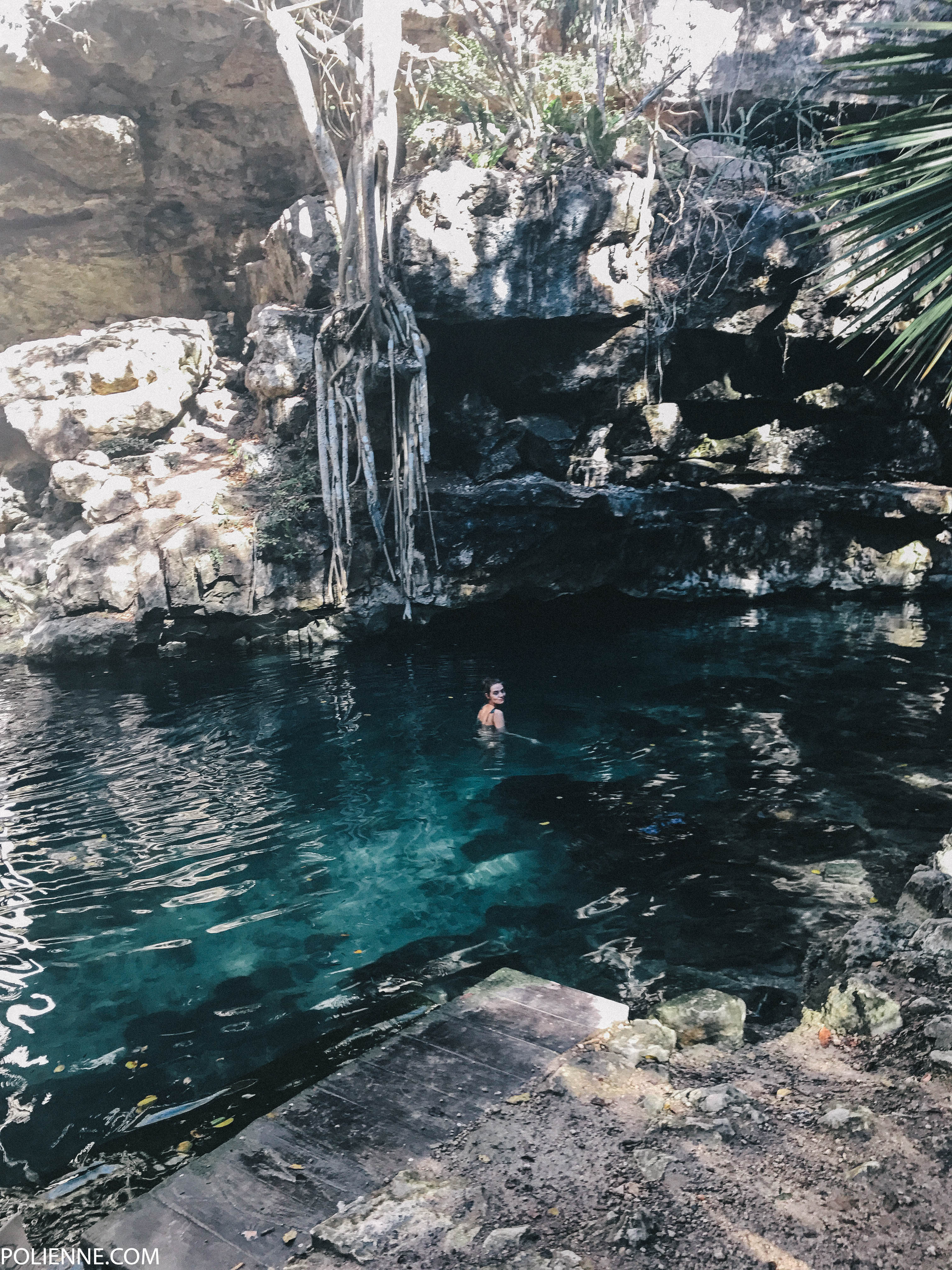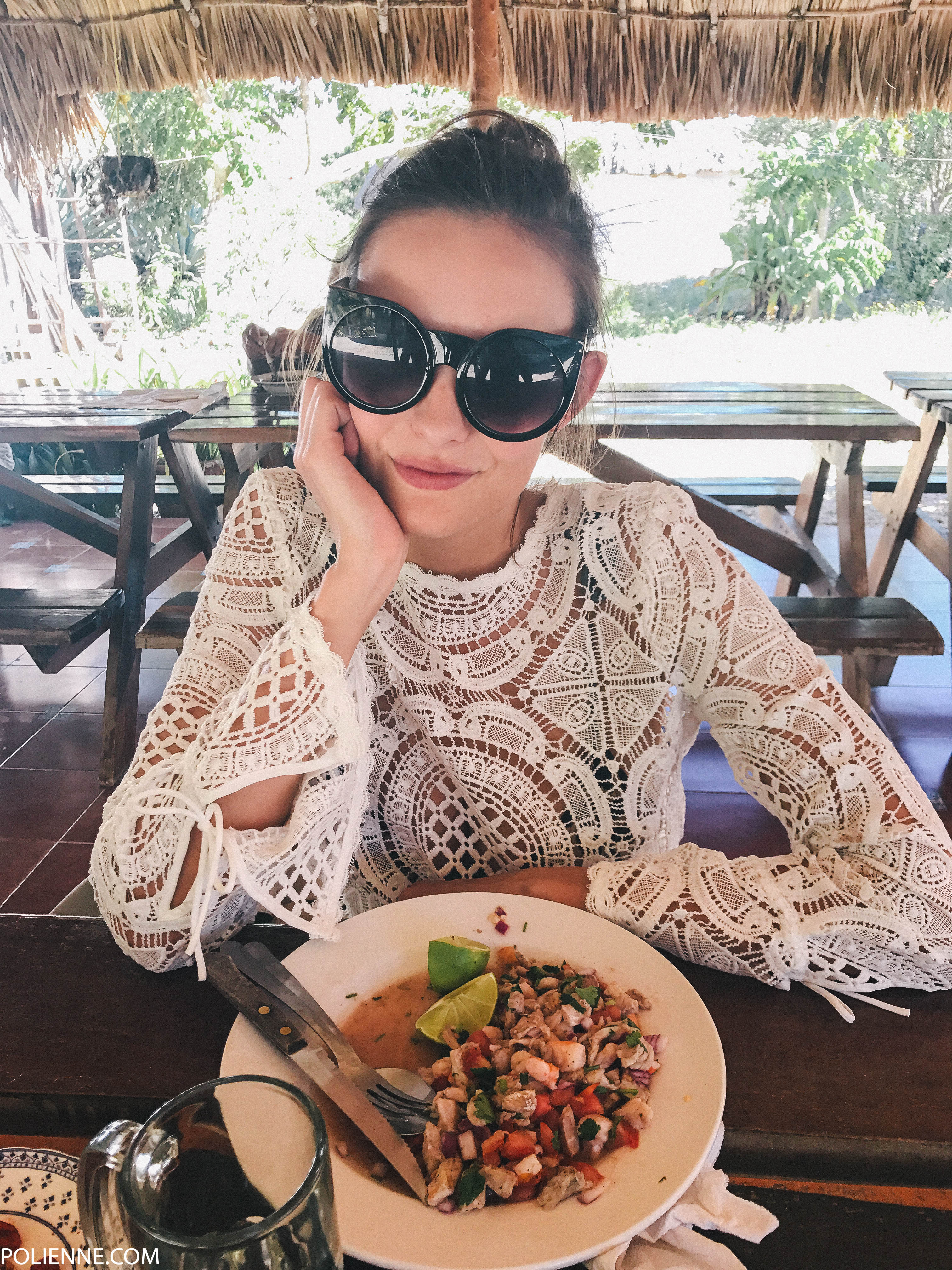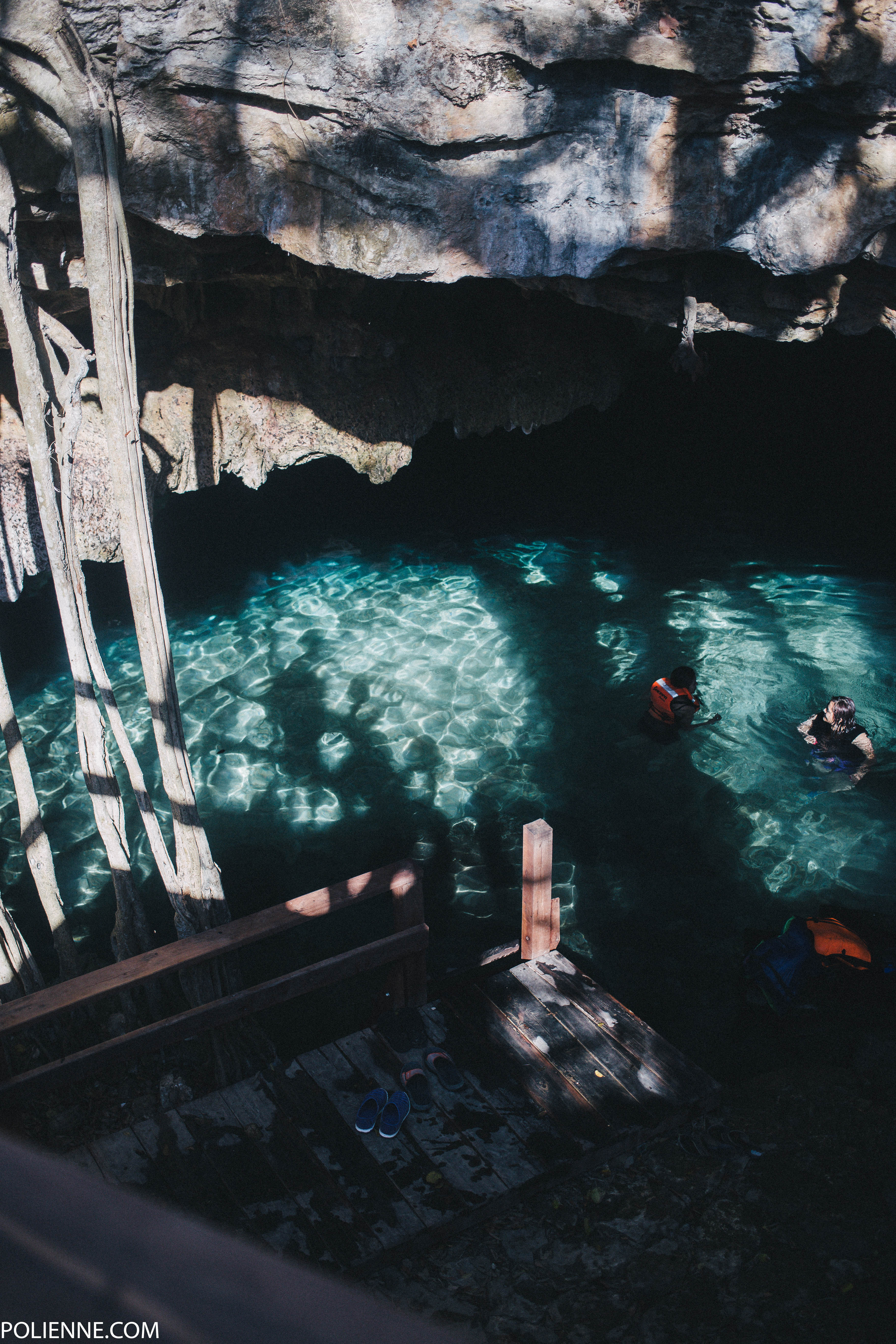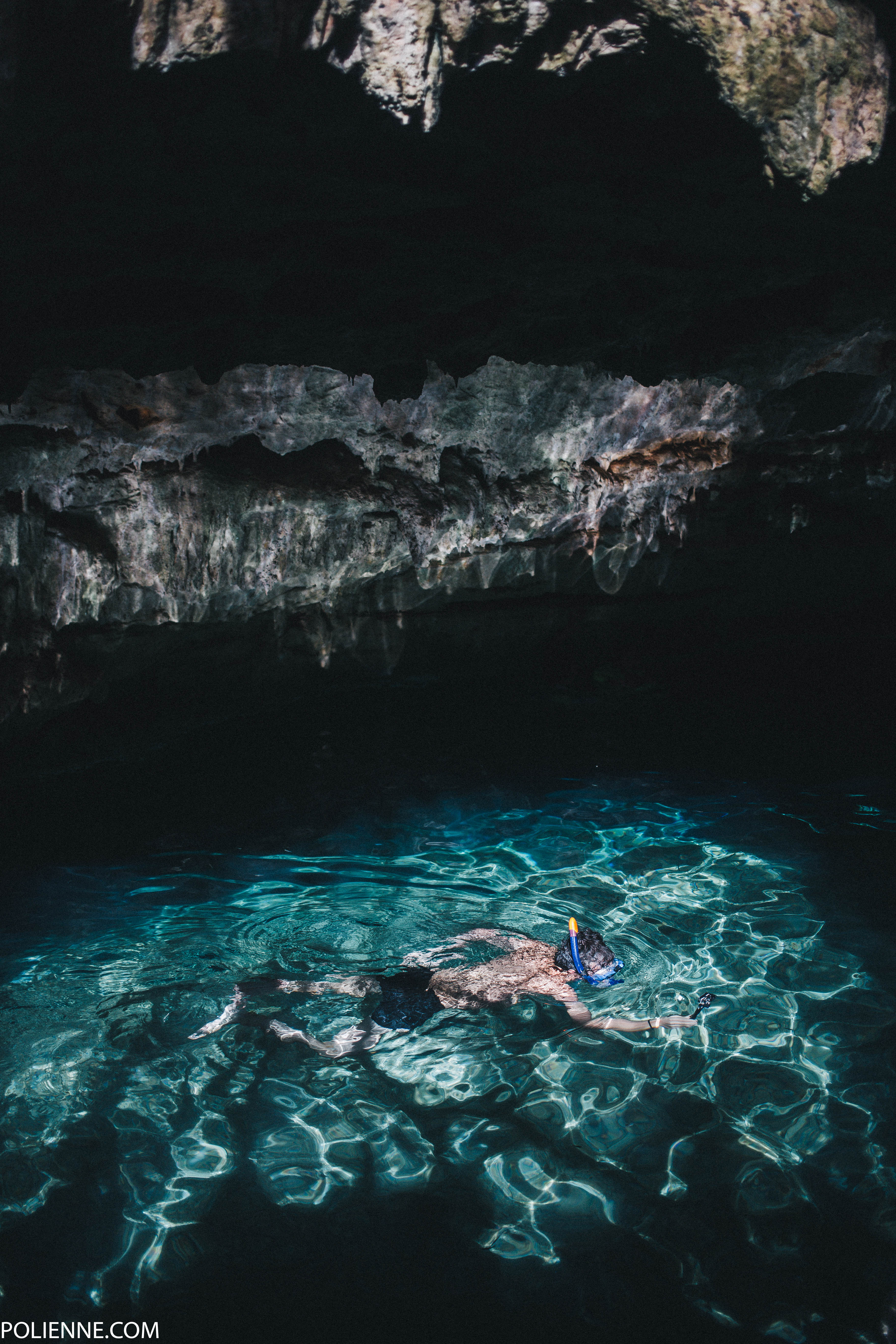 Our city trip turned out less city-isn than expected, but we had a great time! I'll write about our amazing Airbnb house very soon 🙂