Here's a fun anekdote from my new apartment. My roomie does in events and for her next party (Mechelsepleinfeesten! Be there or be square!) she had to gather plenty of vintage couches. These sofas of course had to be stored somewhere, and promptly our new (empty) living room was being turned into the perfect storage unit!
So while cleaning out these different sofas, this particular one turned out to have life inside of it. YES, we discovered spider eggs underneath it! I'm a huge arachnophobe so I refused to touch the couch for about 9 days, even though the eggs were obviously immediately removed and killed. I walked past it in a huge circle and shuddered at the very sight of it.
But this week I have finally overcome my fear and even took a quick seat in the spider sofa. And I didn't even die! Great.
Just a simple outfit I wore to work earlier this week! After drooling over this blouse for months, I finally picked it up at H&M at -50%! That's what I call a steal. It's still for sale online, so go ahead and get yourself a present too <3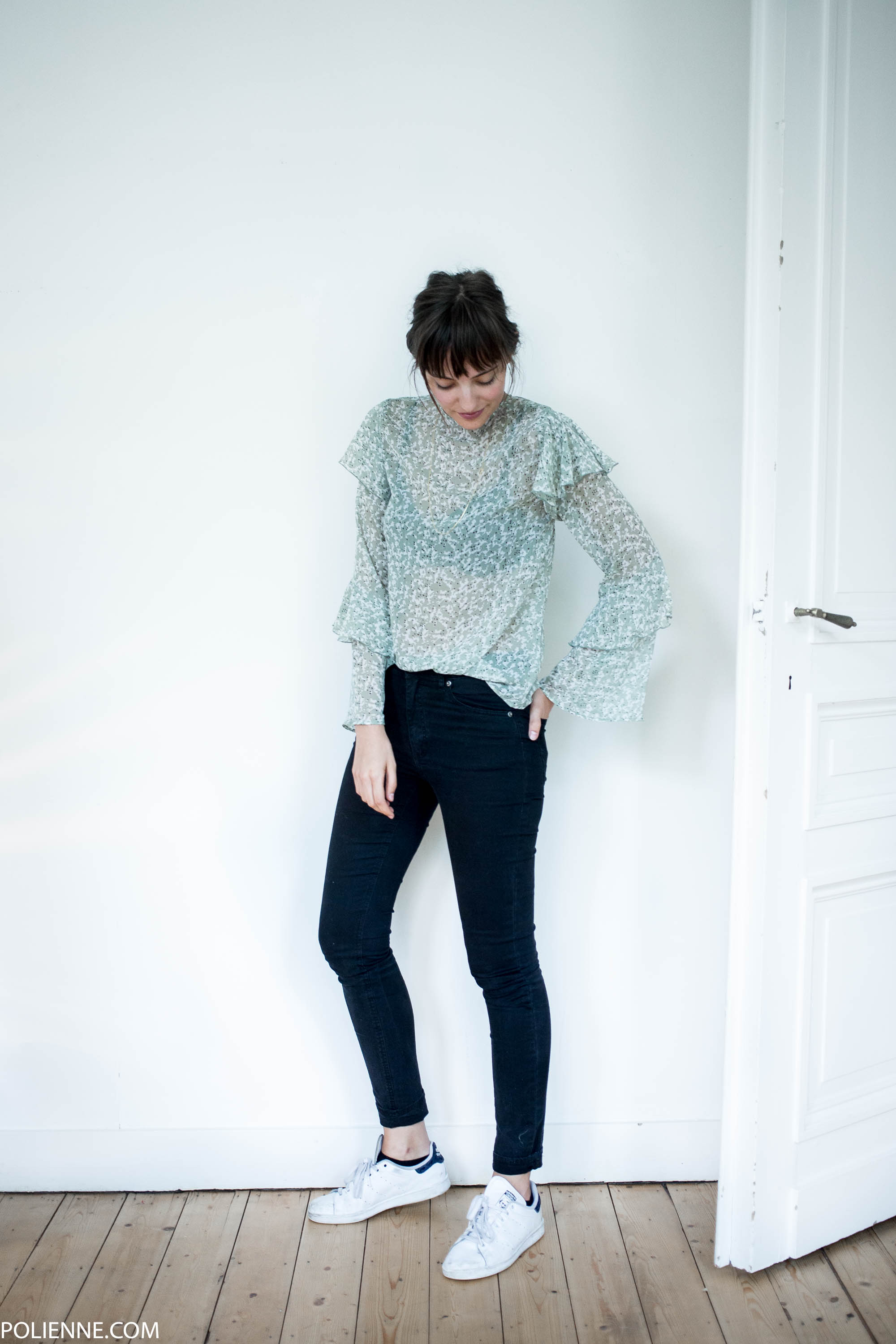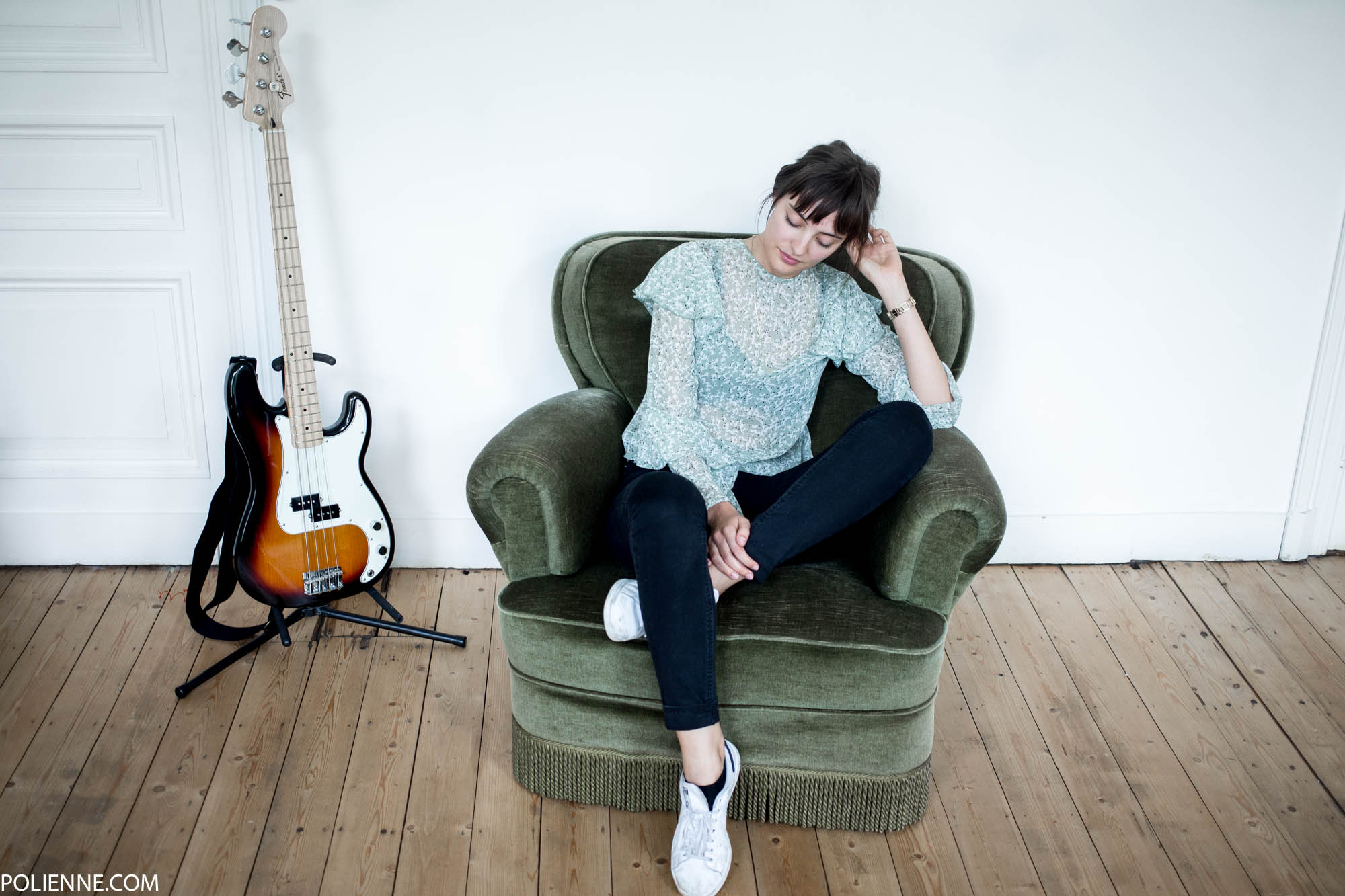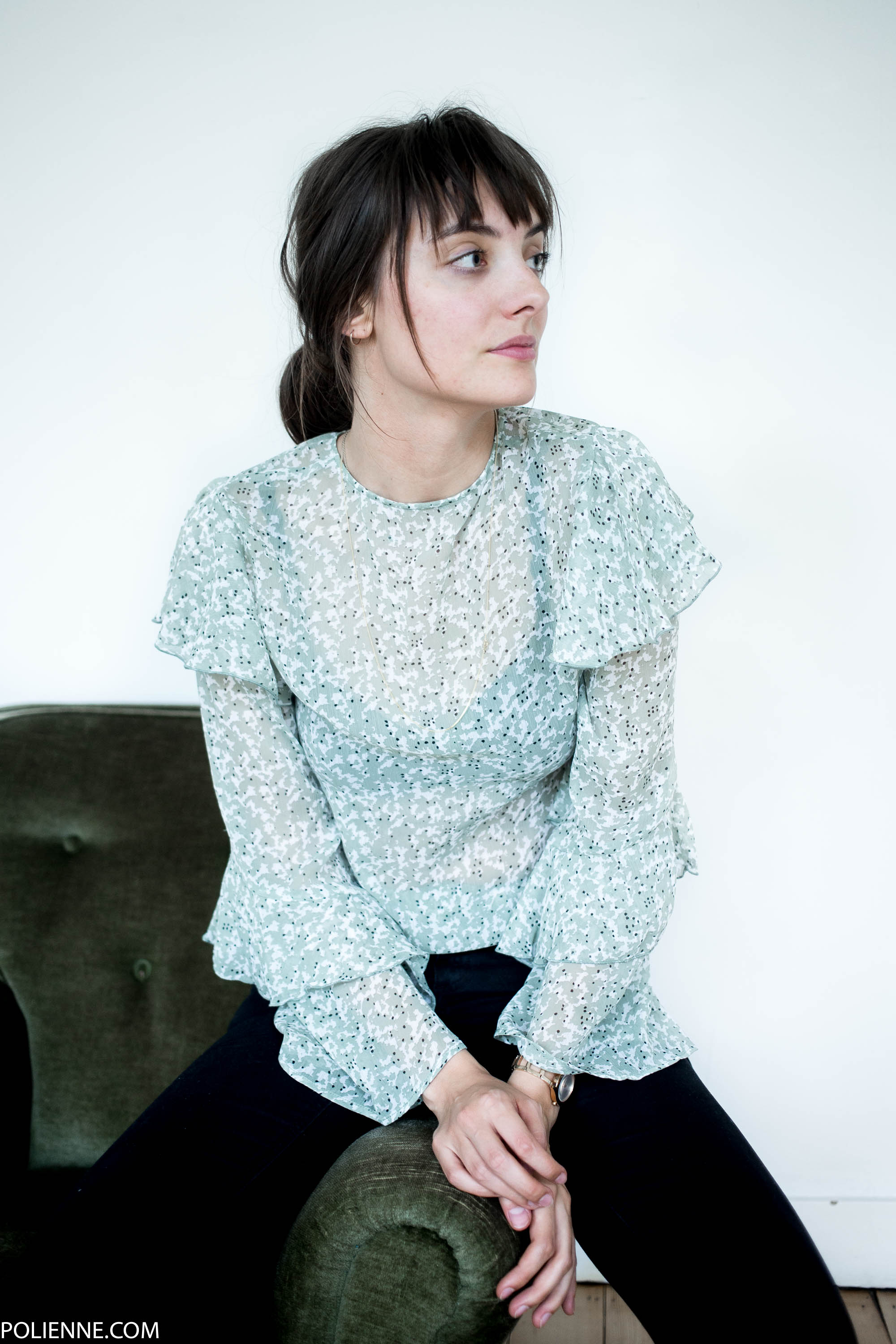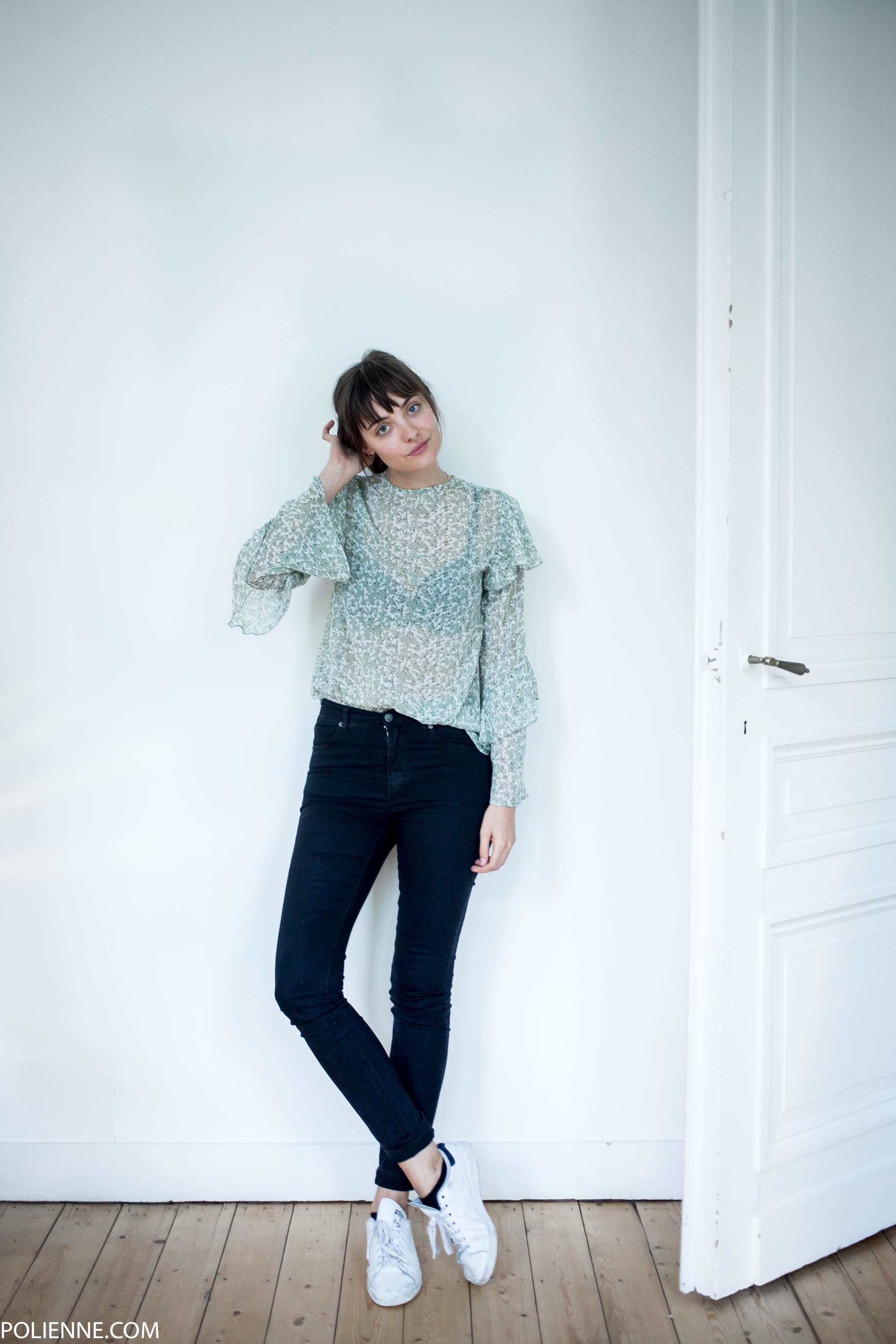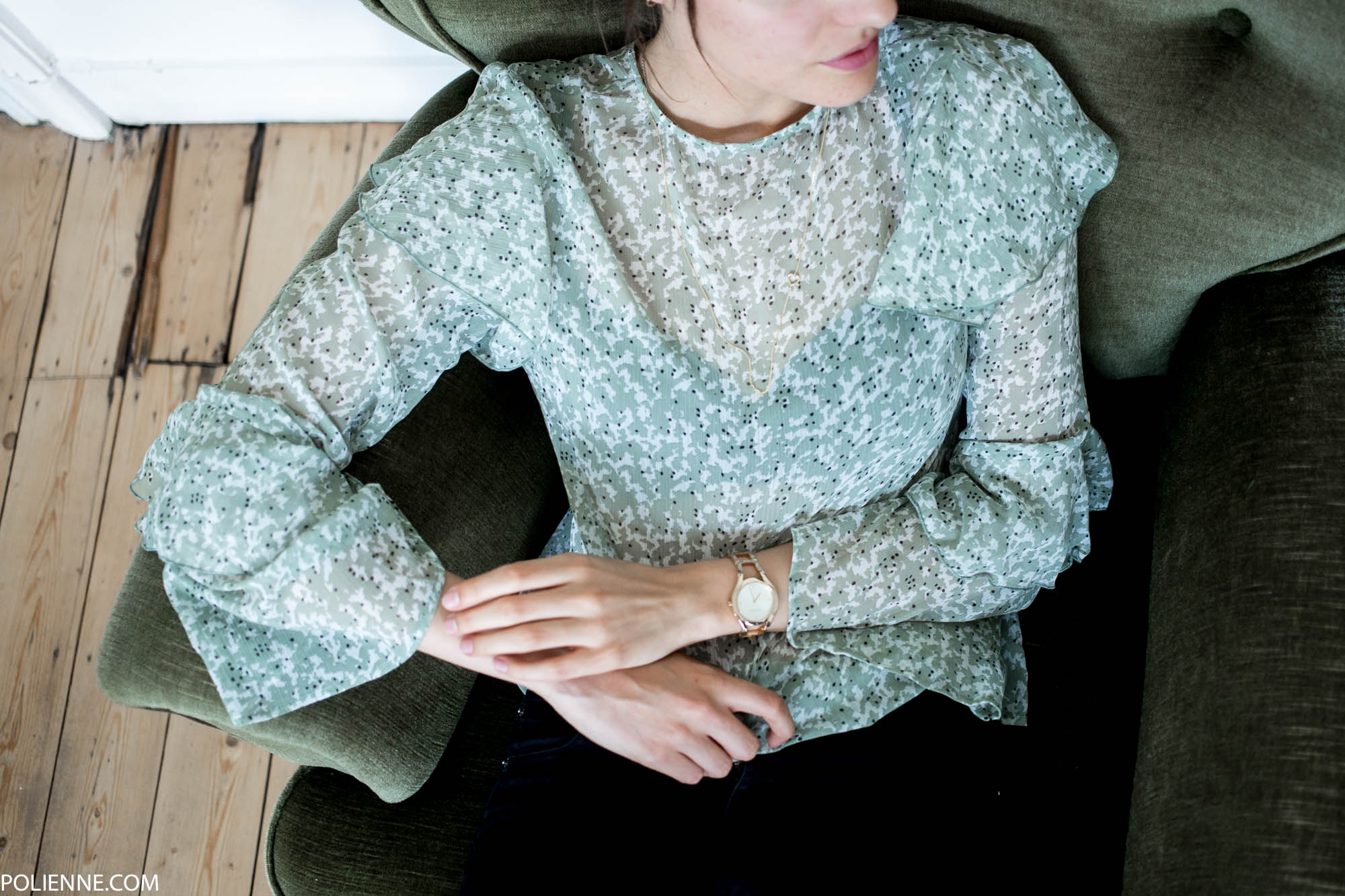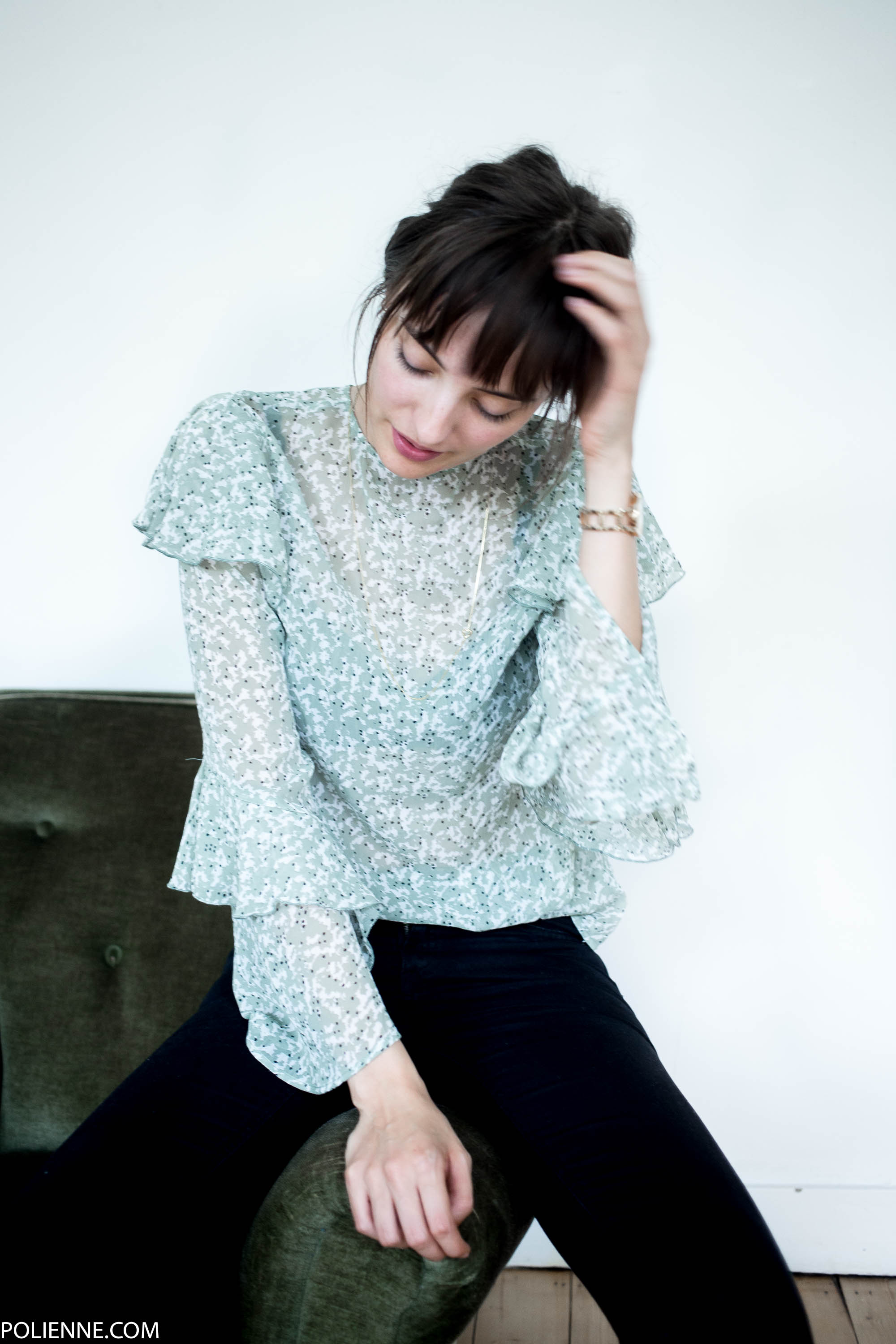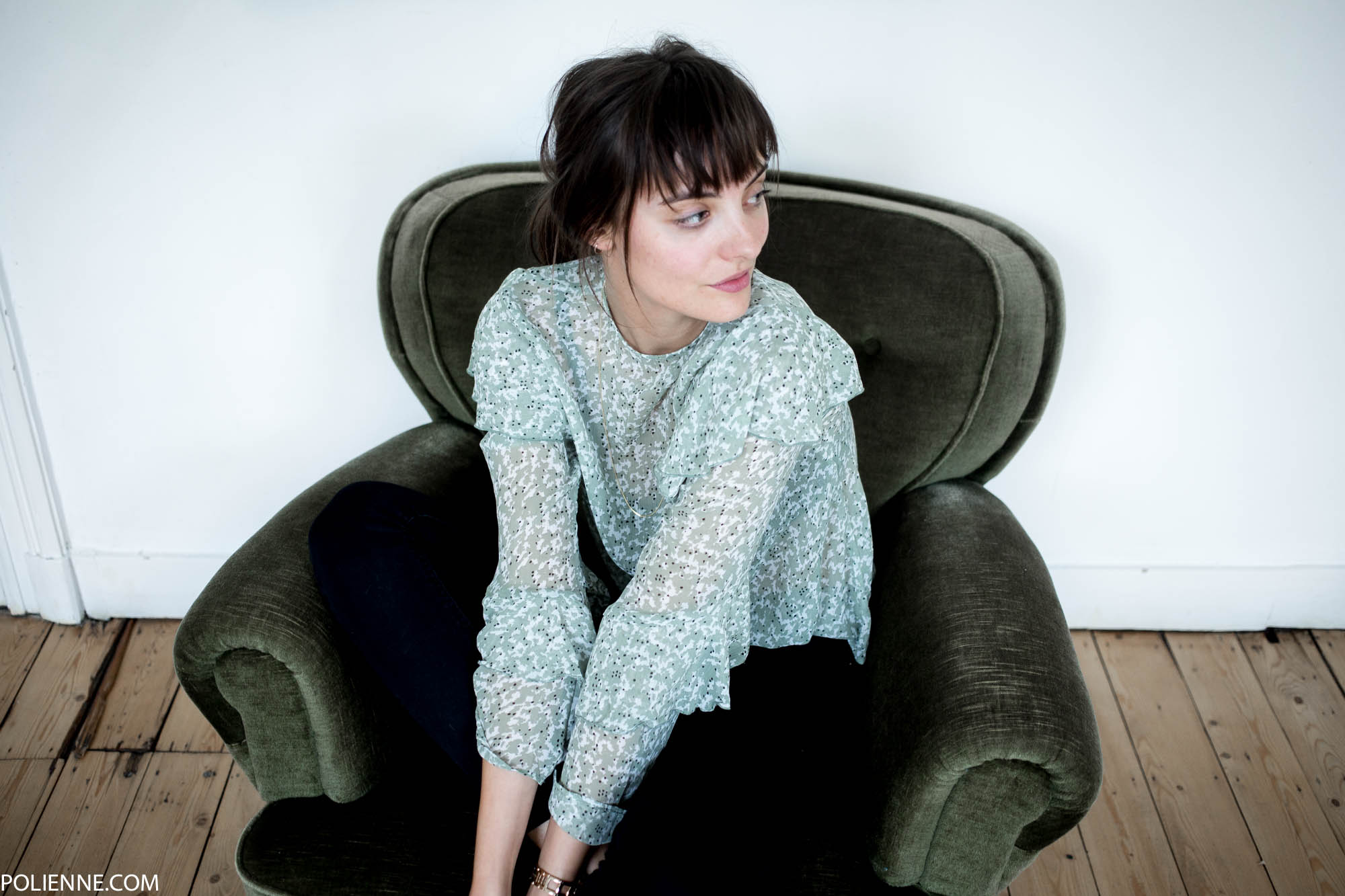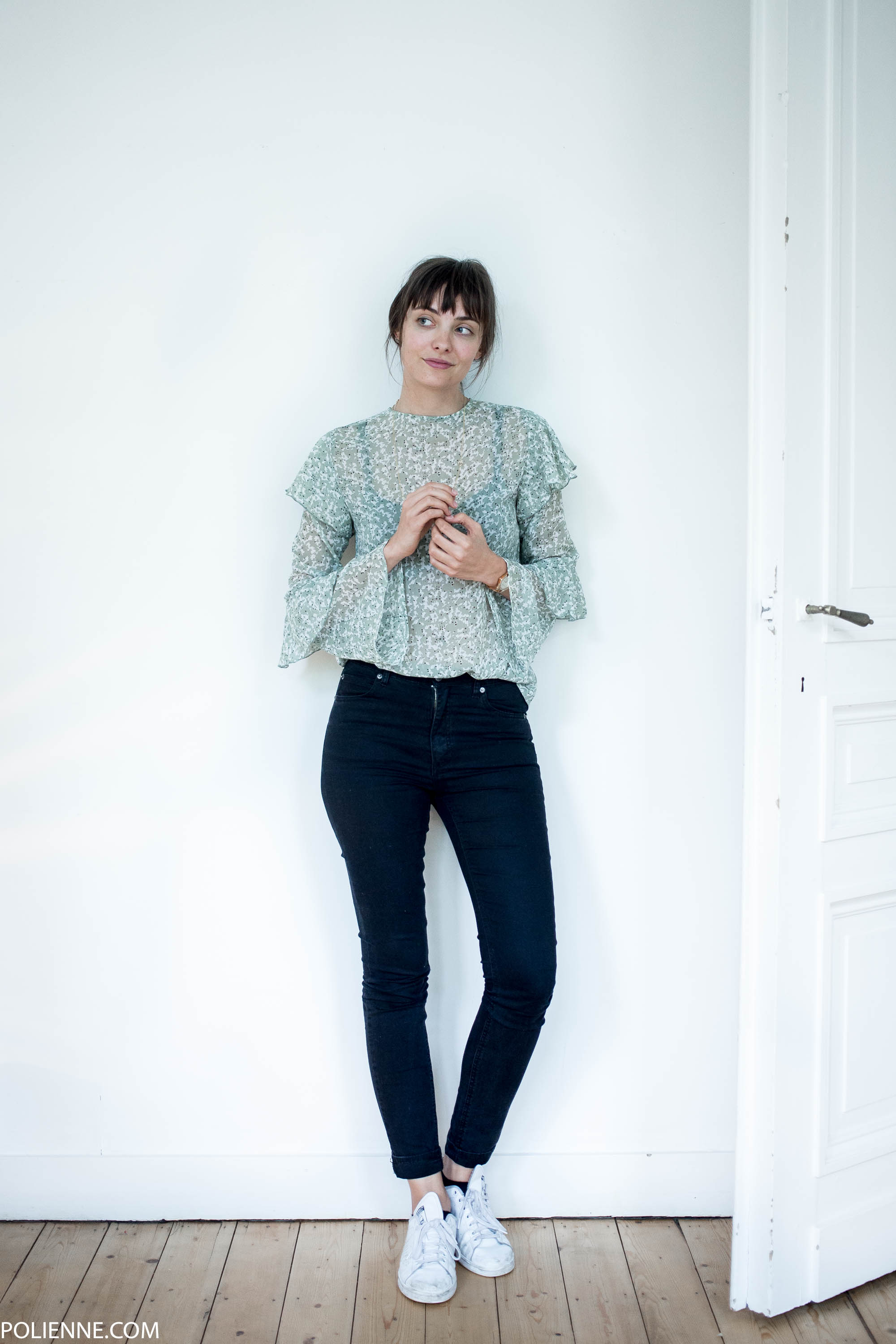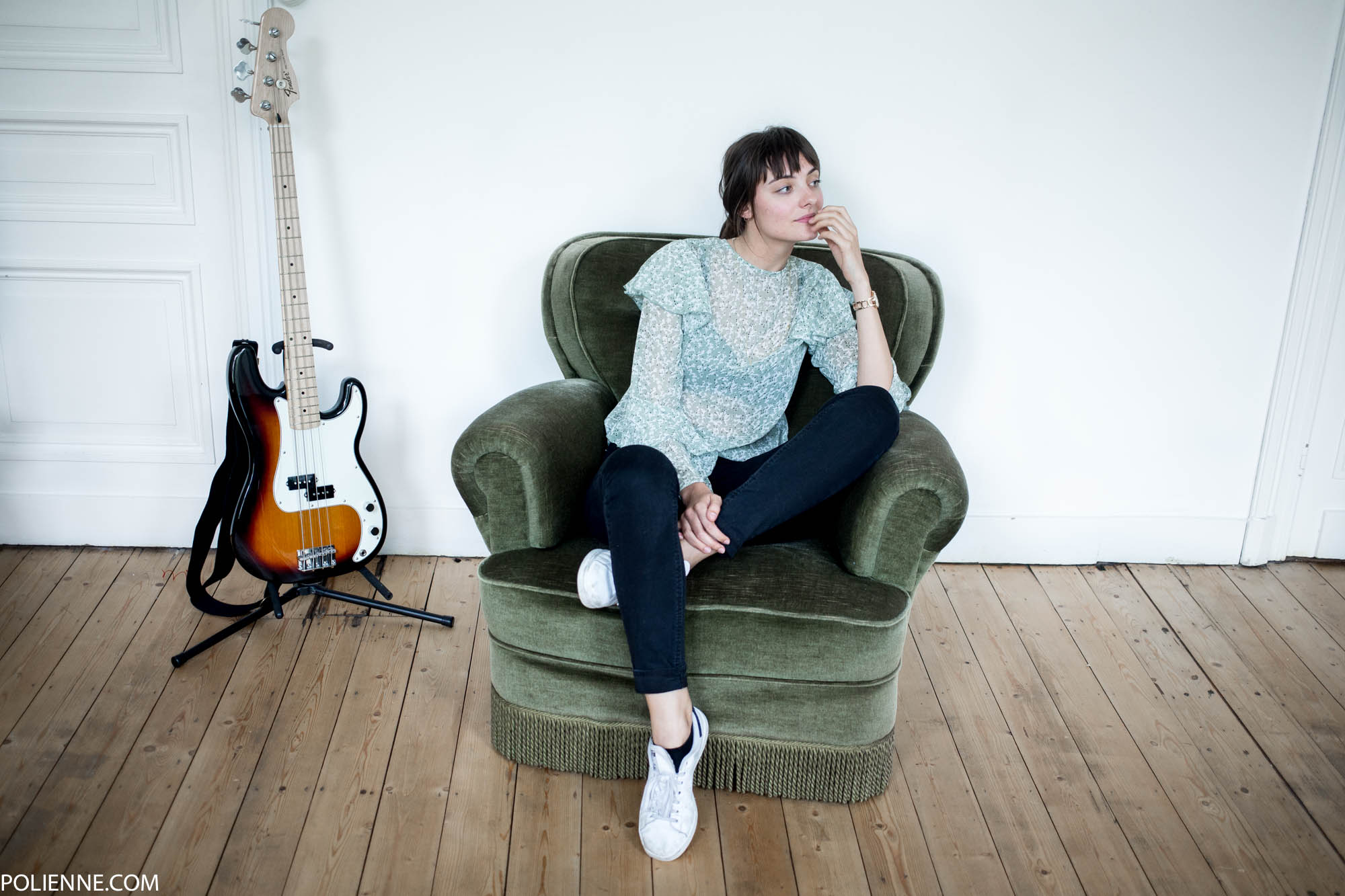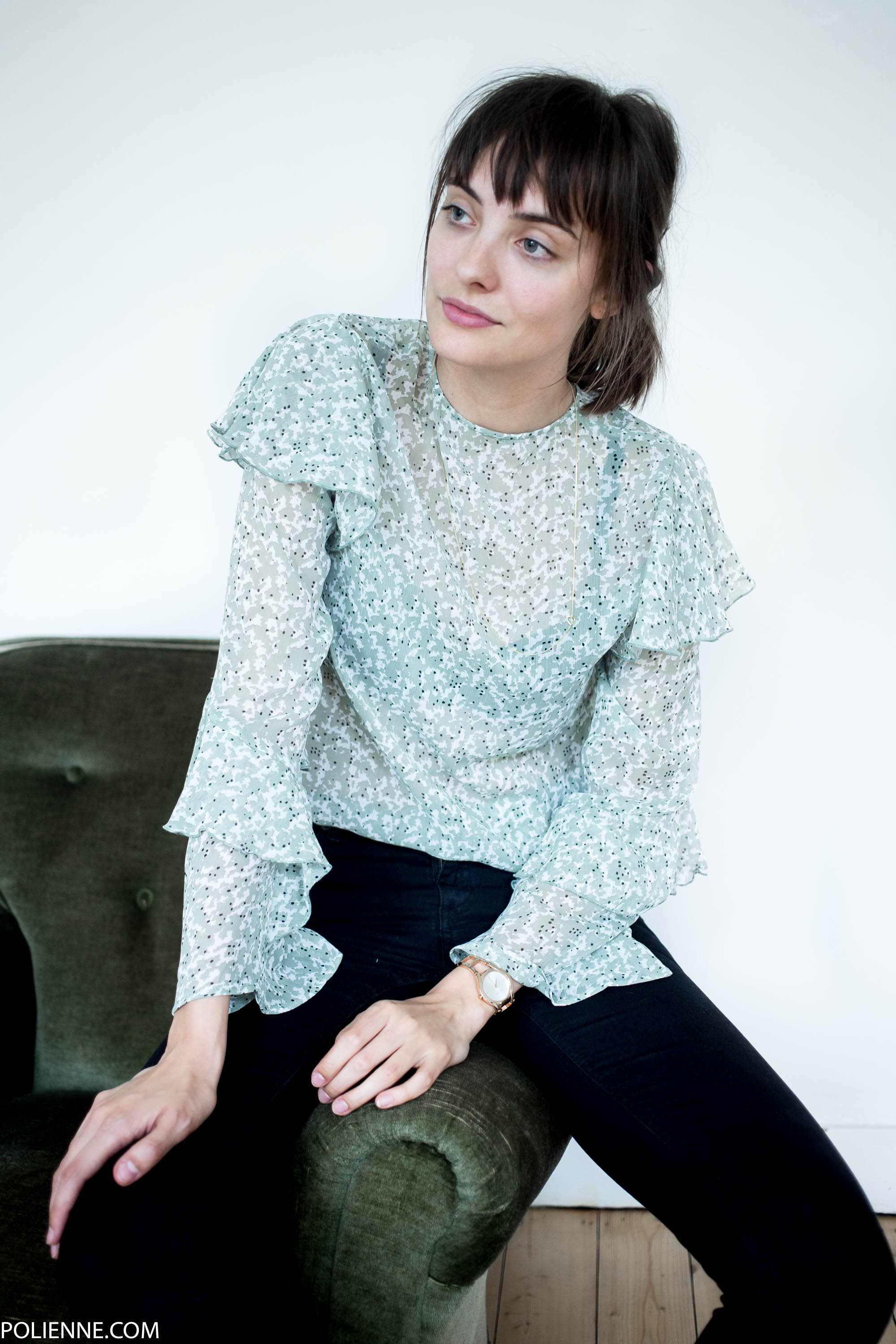 H&M blouse, CHEAP MONDAY skinny jeans, ADIDAS sneakers, CALVIN KLEIN watch, DIAMANTI PER TUTTI necklace
Photos by The Journey Of Ruth