Every now and then I like a little boho vibe – my apartment is full of horns and skulls, I love wearing kimonos and I'm dreaming of a camper holiday in an old van. But I always find it difficult to actually translate this boho vibe in my own rather casual tomboy style without looking like I just flew home from Coachella. A task not so easy!
Un oeuf is un oeuf, so instead of pairing this stunning embroidered skirt with cowboy boots and a bandana, I tried to dress it down. All it needed to be translated to a wearable city street look, was a black tee, my beloved Converses and a cool pair of sunglasses. When the sun started setting in the evening, I threw in a very bulky black knit and red lips for the ultimate Parisian touch. Win! Imagine this beauty with my suede overknee boots and a knit during Autumn… We're going to have lots of happy fashion moments together, I'm sure.
Also, get your asses over to the basic H&M men's section to buy these amazing cotton tees in bulk. I got 4 of them because they are only €4,95 and have the best fit ever! Just a little tip from me to you.
So, what do you think of my first real Summer city look of the season?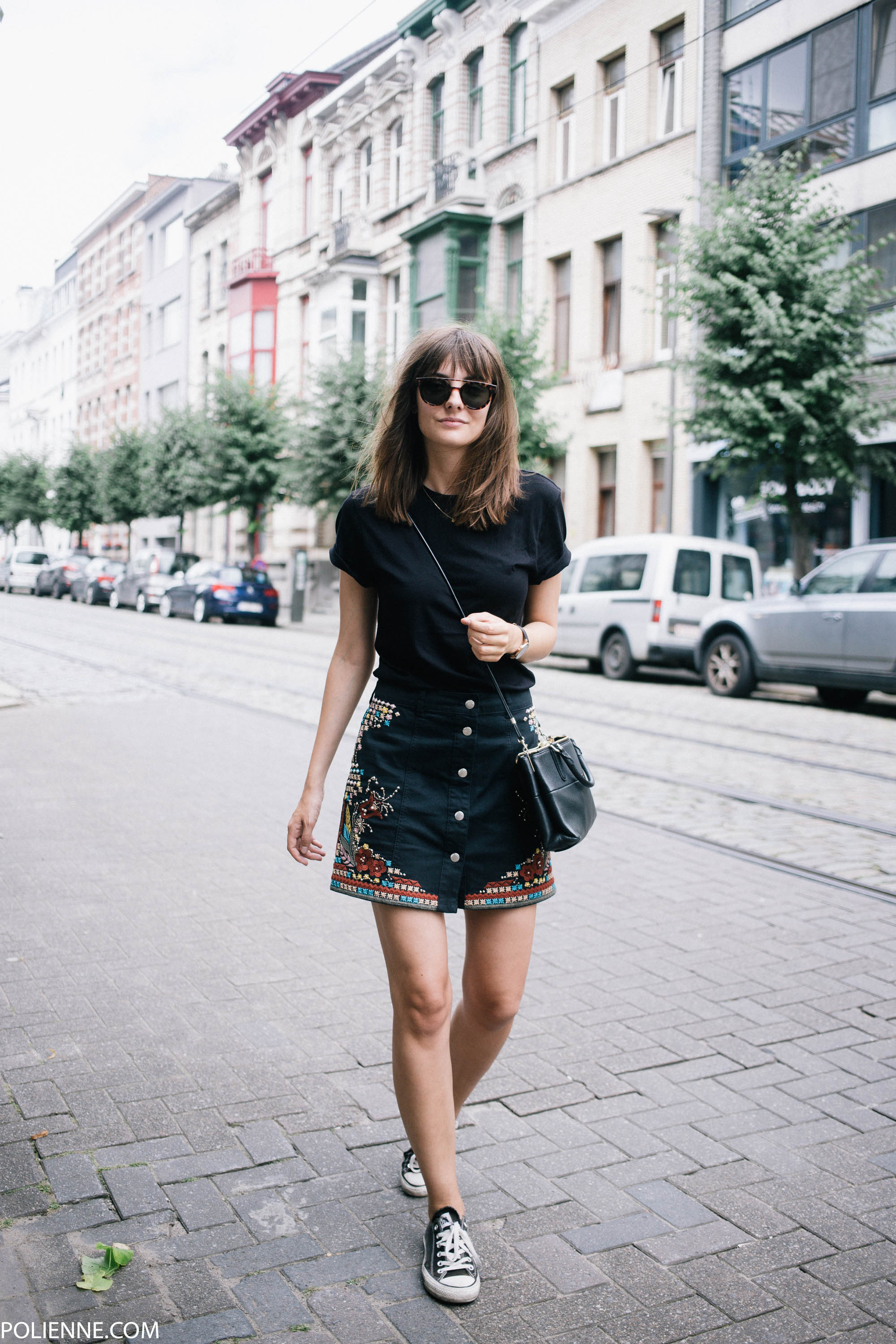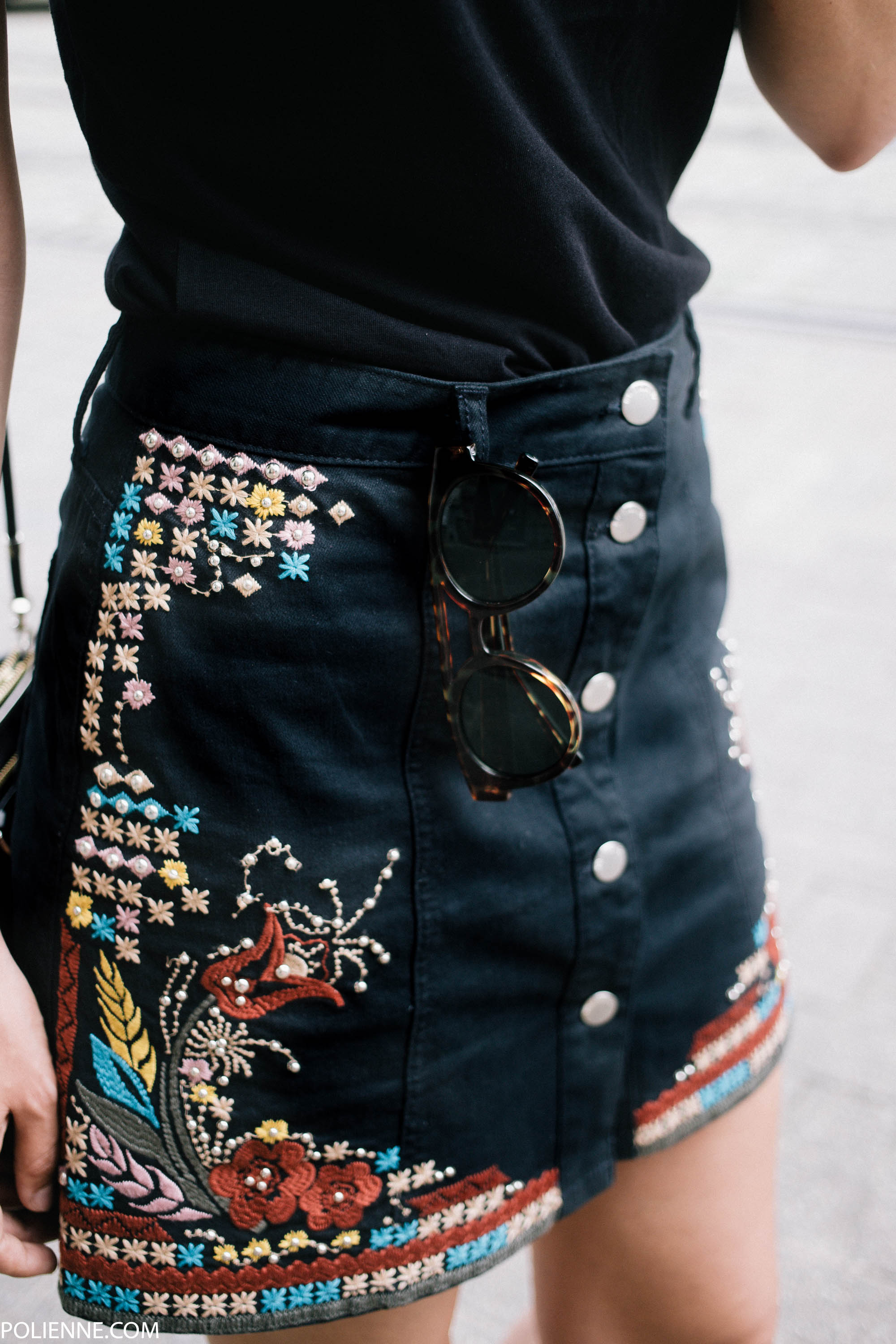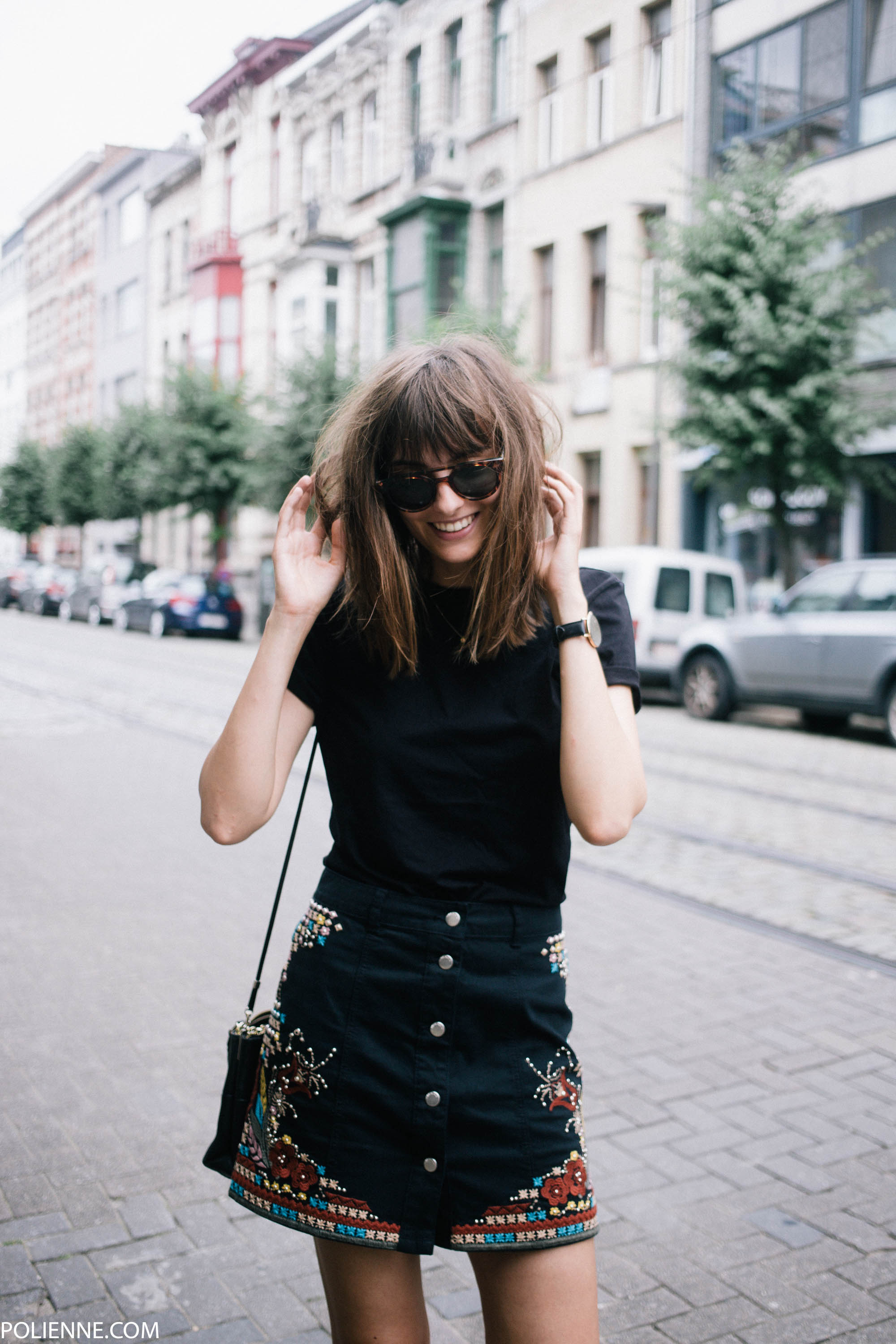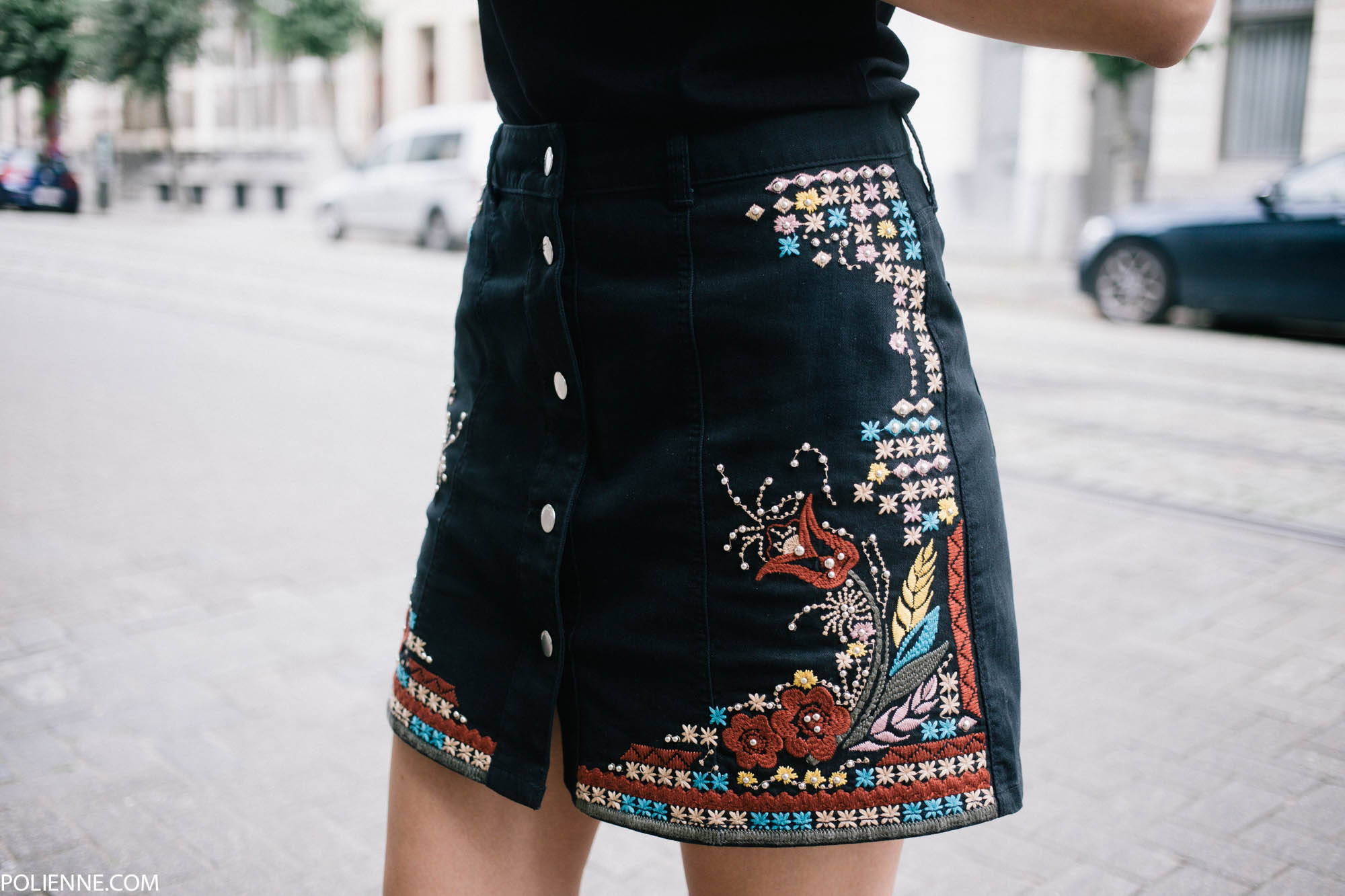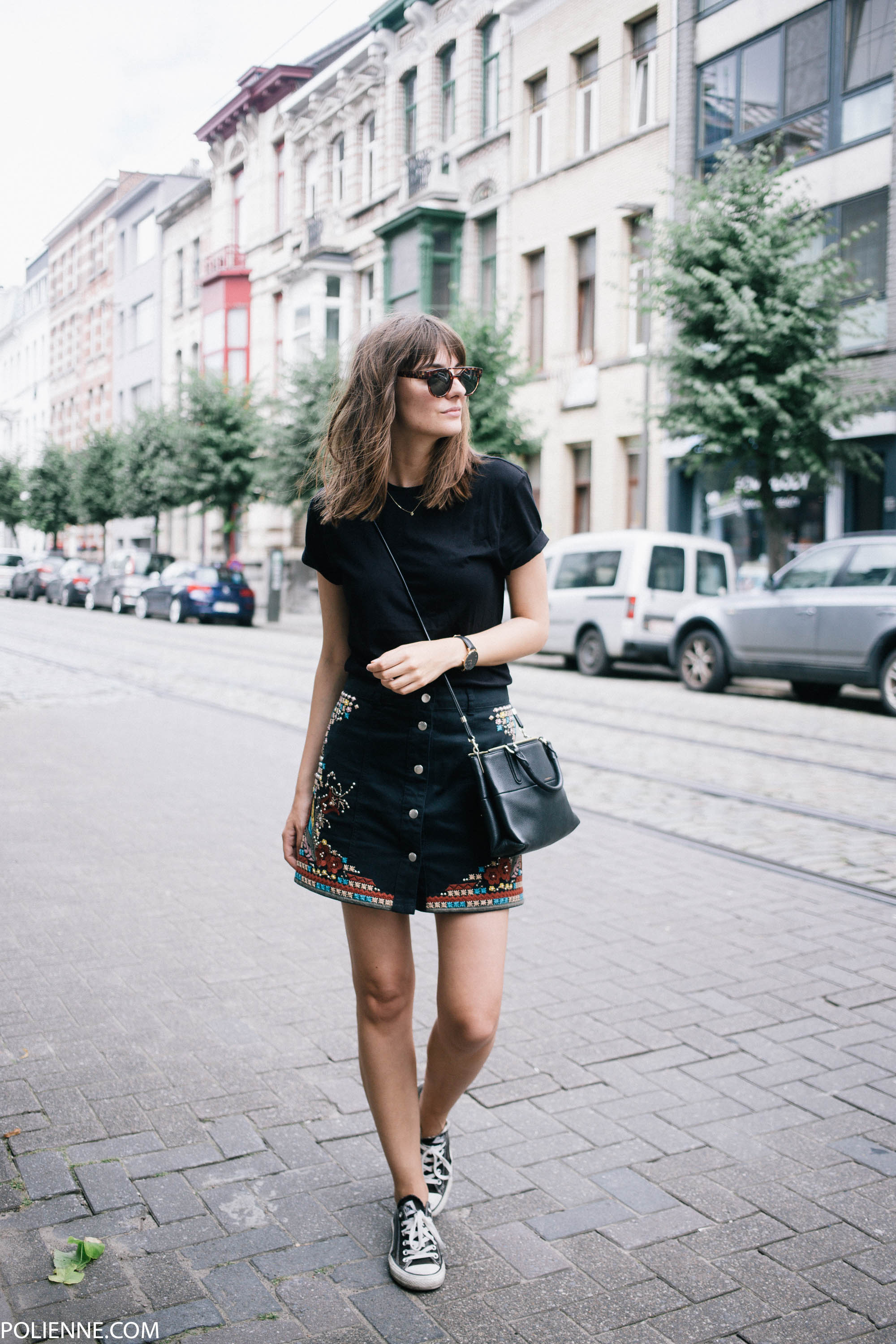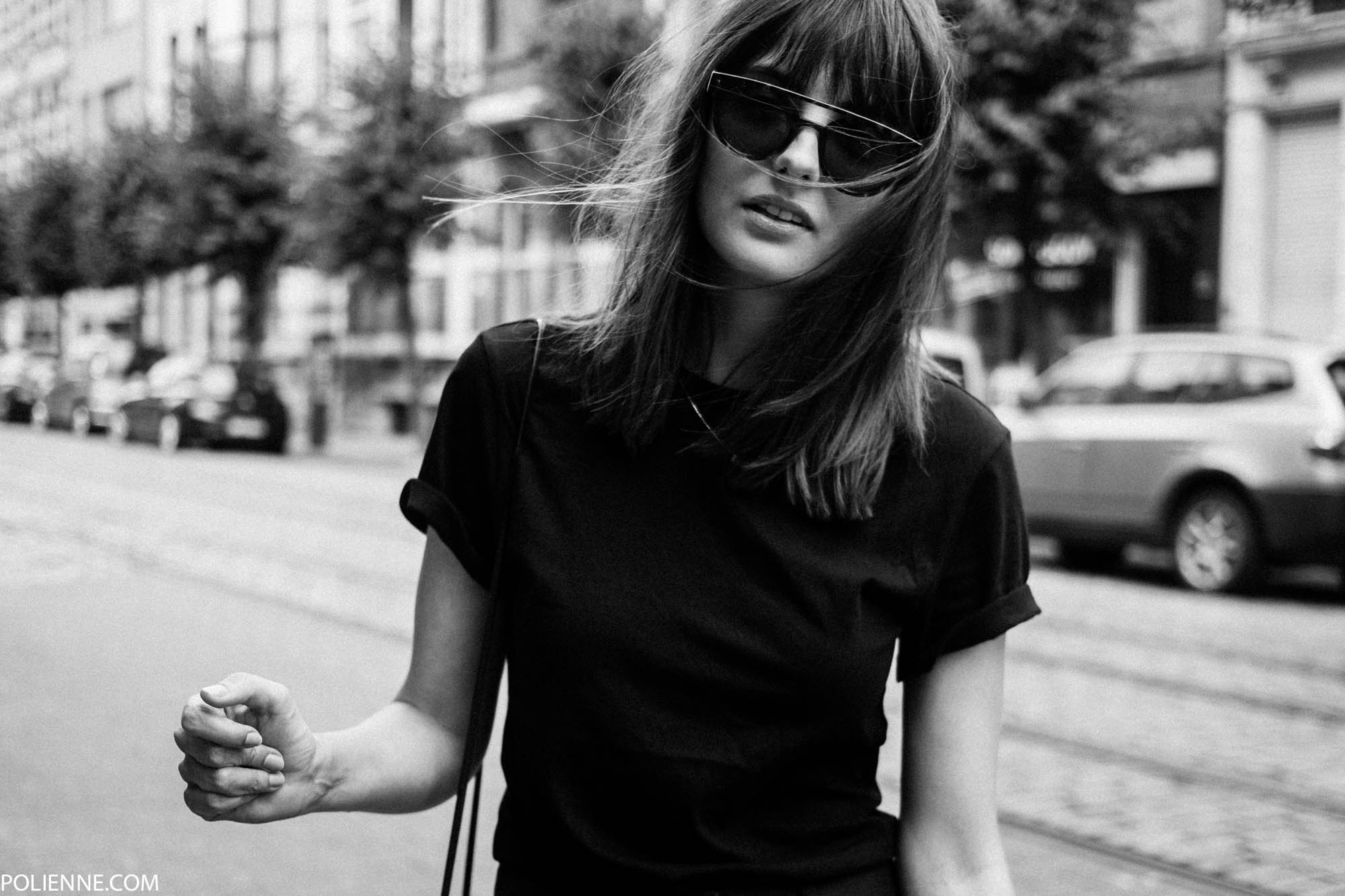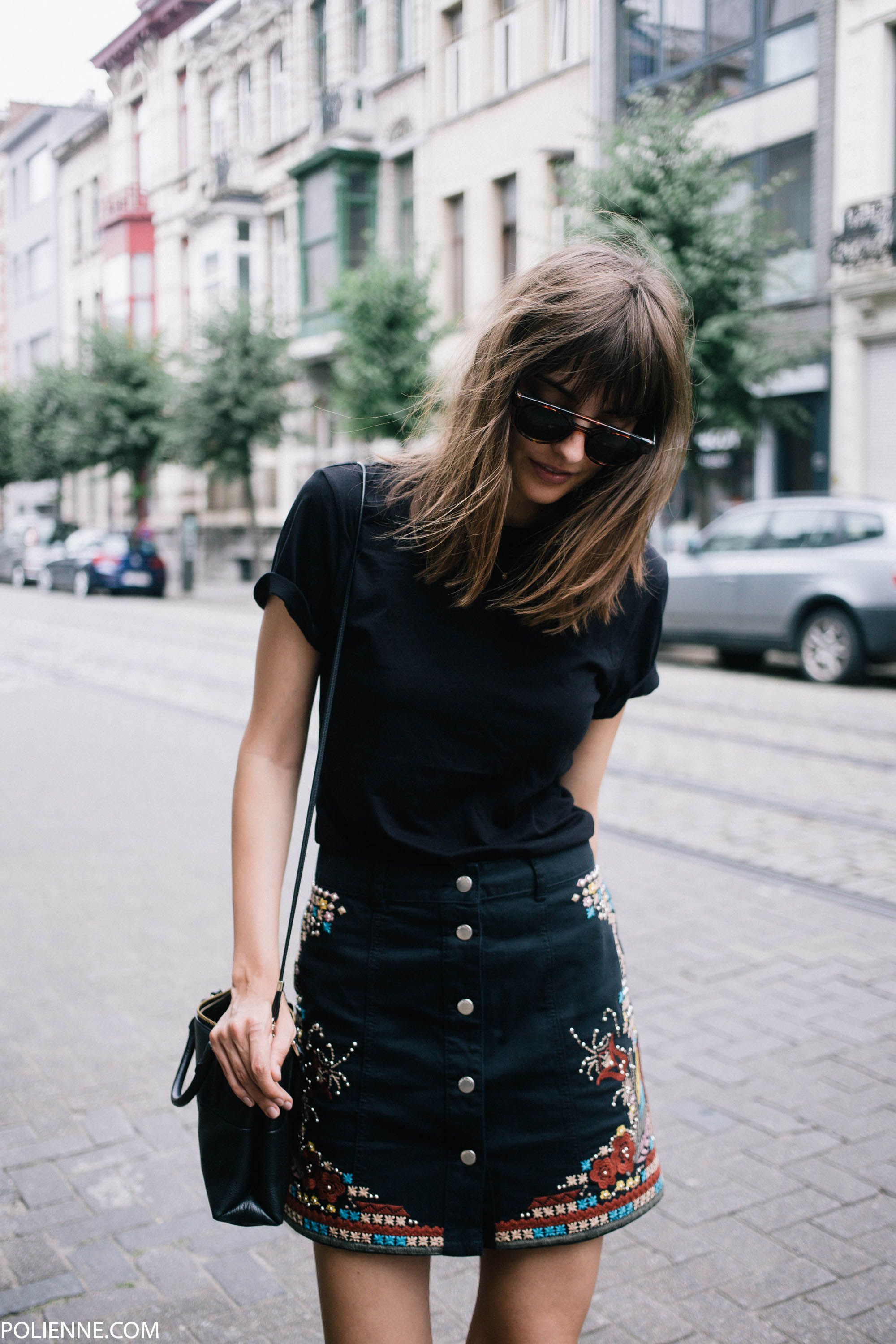 H&M MEN cotton tee, RIVER ISLAND c/o embroidered skirt, KOMONO sunglasses, CONVERSE sneakers, COACH bag, ROSEFIELD c/o watch
Photos by Dogs & Dresses