After years of trying to convince me to visit her favourite city in the world, buddy Ruth and I finally took off to Tel Aviv in the beginning of Summer. Here's our personal travel experience & guide!
We were kindly invited by El Al Airlines to discover a piece of Israel, as it might not be the first place that pops in your mind as your next holiday destination but it has a lot more to offer than you'd think. It's a place of huge contrasts that attracts both devout pilgrims and LGTB party people — yup, interesting combination! Let's not forget the incredible nature, some of the world's most famous historic & religious sites, the long beaches and of course a cuisine that is among one of my favourites ever ever ever.
I've read somewhere that Tel Aviv offers "the Mediterranean vacation you didn't know you needed" and I must agree. I personally would never have considered booking a holiday here, and now I just keep on recommending. The city reminds me of cool places like Berlin (the party scene), Brooklyn (the street art) and Barcelona (the beaches), but at the same time it has an atmosphere I haven't encountered in any other city before. Due to its size Tel Aviv is very walk- and bikeable, and it can at times feel like a cozy village in which you can randomly bump into a good friend.
Tel Aviv feels like Berlin, Brooklyn and Barcelona all in one, but at the same time it's unique in its kind.
I've mentioned that this is a place of contrasts, and the same goes for the extremely complicated political and religious situation the country has been entangled in for years. I'd recommend everyone who visits to actually meet up with some locals (which is very easy by the way) or talk to a guide to learn more about their incredibly complex reality and their personal viewpoint on the situation and their governement.
Now, if you're intruiged yet (I bet!), here's a our personal travel guide created from our 5 day trip to Tel Aviv and Jerusalem! Scroll down and bookmark away.
As images often say more than words, let's kick off with some images!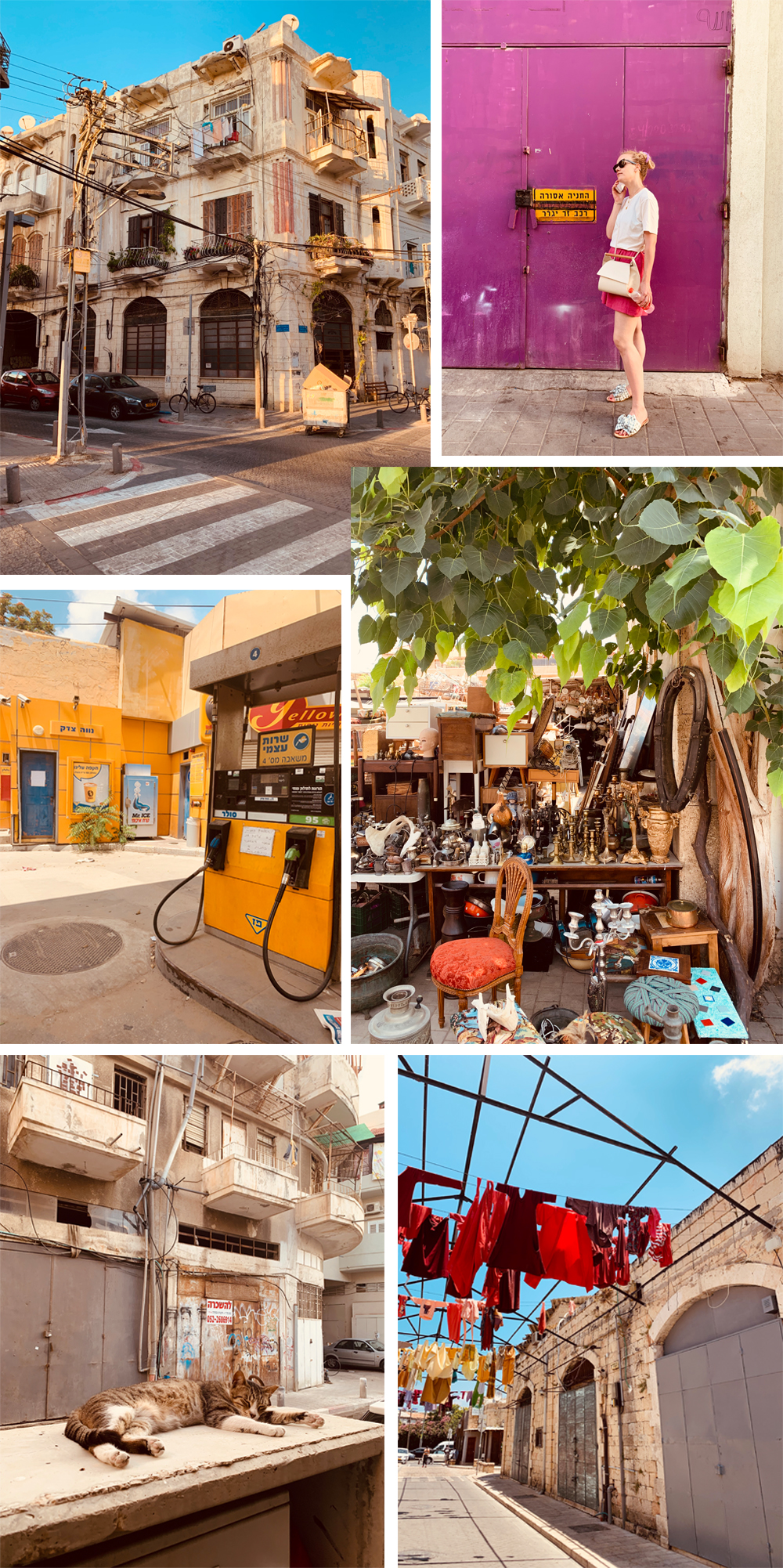 WHERE TO STROLL
Jaffa — This is the Old Town of Tel Aviv and it's full of historical buildings, tiny little art galleries and a dozen of great restaurants. Make sure to discover the busy flea market and beautiful port in this part of the city. The area also offers a stunning seaview on the newer parts of town.
Neve Tzedek — Not only the first neighbourhood of Tel Aviv, but maybe the prettiest and most quiet one too. Discover architectural gems (lots of Bauhaus style houses!) and go shopping in the super trendy Shabazi Street. You can by the way book Bauhaus tours on Fridays — sounds lovely to me!
Dizengoff Street — This uptown area is the main shopping neighbourhood with malls, designer stores and smaller streetwear labels. Apparently there's a nice vintage & secondhand market on Tuesdays and Fridays on Dizengoff Square, read more about it here.
Florentin Street – A slightly more grungy area to head towards at night for some real good bars and cafés, apparently. It appears to feel a lot like Brooklyn, especially around the intersection with Vidal Street!
Rothschild Boulevard — One of the most important, iconic streets in Tel Aviv full of Bauhaus architecture, restaurants and cultural centres. Also, one of the most expensive streets! It's worth going here both during day and nighttime.
Allenby Street — This bustling street is a must-visit if you're into nightlife. Next to the best clubs & bars (read more here) you can also find the latest street food markets of the city! Say YES to munching after partying!
Beaches — The entire coastline looks pretty good, but it's a must to know the best beaches: head to Gordon or Metzitzim for fun 20-something people, Jerusalem Beach for everything family-related and Hilton Beach for a gay-friendly spot. On Saturdays during Shabbat beaches get VERY crowded though.

WHERE TO STAY
We stayed in the Jaffa neighourhood, which is, as said before, the old town that's all about historical buildings and beautiful sea views. It turned out to be one of my favourite areas of the city with flea markets during the weekend and tiny hummus places where they serve food made of dreams.
It is jokingly said that Tel Aviv has more boutique hotels than tourists (not after this post, ha!) so we obviously had to try one! El Al Airlines kindly treated us on a 3 night stay at the Market House, a very authentic-looking (but fancy) boutique hotel built on the archeological ruins of a Byzantin chapel that you can actually still admire through the glass floor lobby. Having a delicious breakfast buffet in the midst of the beautiful bohemian slash urban interior was a great experience, and the fact that our room featured a rooftop terrace didn't hurt either 🙂 Oh, and I also loved the local dead sea mineral beauty products stalled out in the bathroom!
Other recommendations I read about are The Vera and The Jaffa if you're headed for a luxurious holiday, or simply AirBnb to mind your budget and live with the locals.

WHERE TO EAT
Oh god, it's impossible to make a food guide of Tel Aviv because literally EVERYTHING is DIVINE. From the most shabby street food stands to the luxurious hotspots; it's worth trying them all. The city is an absolute dream for anyone who loves brunching and/or plant-based food, so make sure to try both! Let me create a random list of the places we went to so you can save these in your Maps and easily eat your way through Tel Aviv.
Oh, and a last quick tip: make reservations! Especially during the weekends it's pretty much impossible to get a table without a reservation — unless you're willing to queue for about an hour.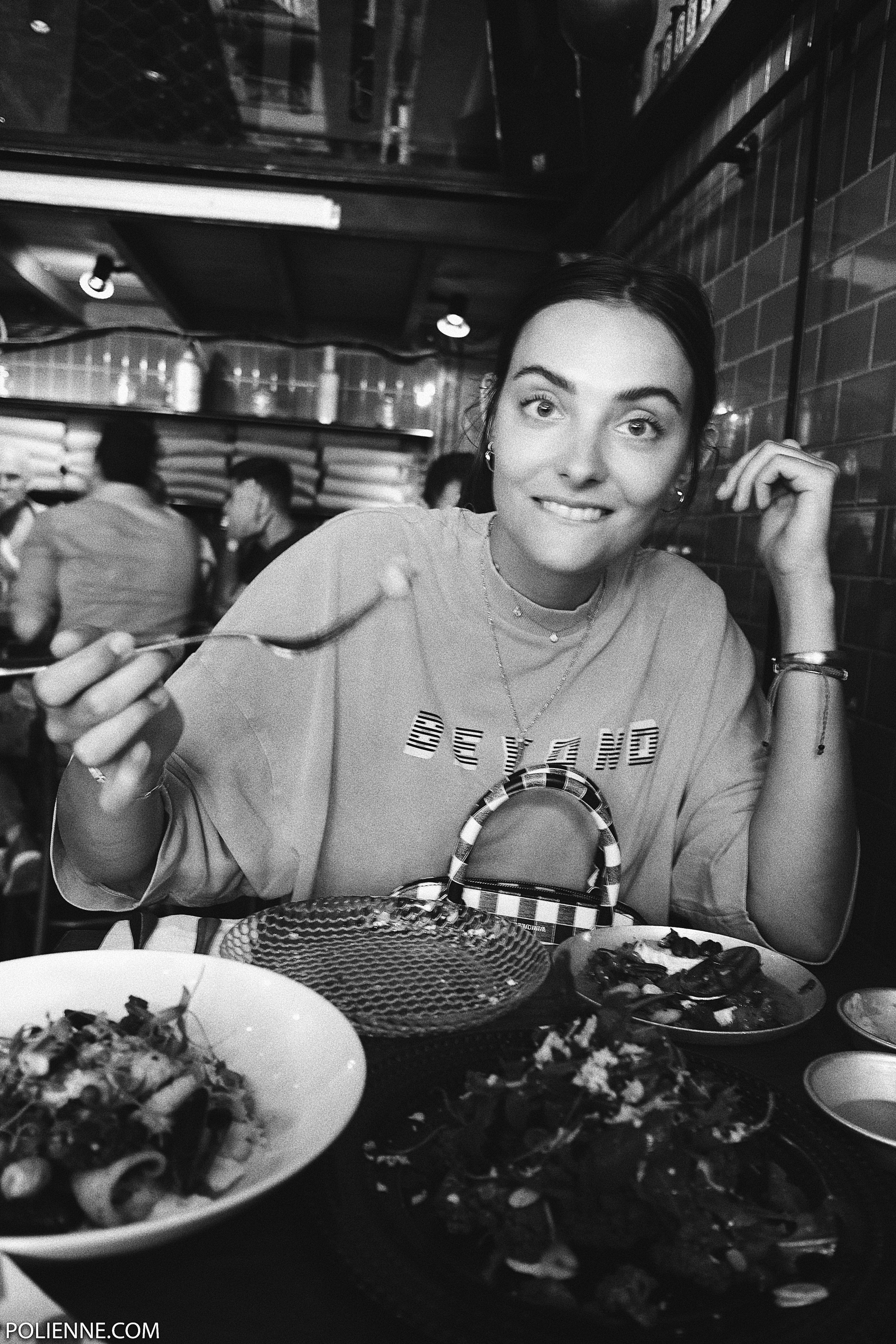 Carmel Market / We unfortunately didn't make it here due to our limited amount of days in the city, but Ruth told me it's a must-visit for any food lover. It's the largest authentic shuk in Tel Aviv and you can buy about everything over there: clothing, spices, electronics, fruits and so on. Go ahead & get your senses stimulated!
Onza / We randomly bumped into this place while browsing the flea market in Jaffa and it turned out to be our favourite food spot of the entire holiday. Think contemporary Turkish cuisine with lots of vegetables and sharing plates. I'd highly recommend you order the "Hanina" seafood platter!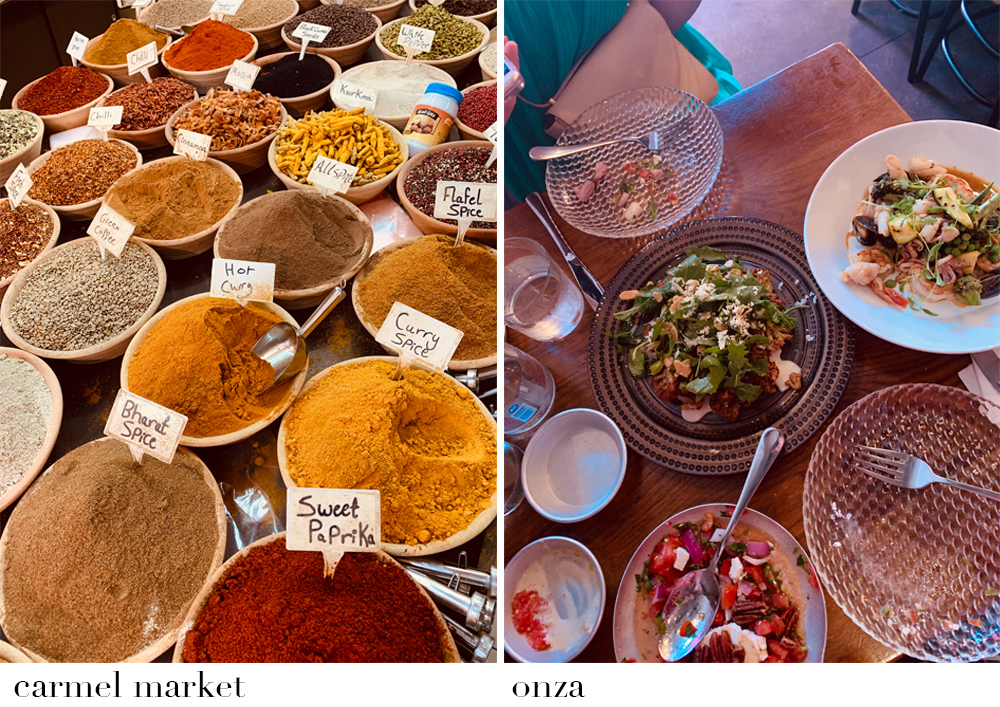 Hummus Eliyahu / This very casual hummus bar was located super close to our hotel and turned out to be a hidden gem when it comes to fingerlicking food. Do mind that hummus is an entire dish in Tel Aviv, not just a side! Share a small plate & don't forget to get yourself some yummy olives too.
Kitto Katto / Another super random discovery! We walked into this place near Dizengoff square and it turned out to be their pre-opening week — talking of a brand new Tel Aviv hotspot. Ruth's obsession with Tokyo instantly took over so we took a seat in the very impressive garden area. Expect delicious sushi and must-try ramen!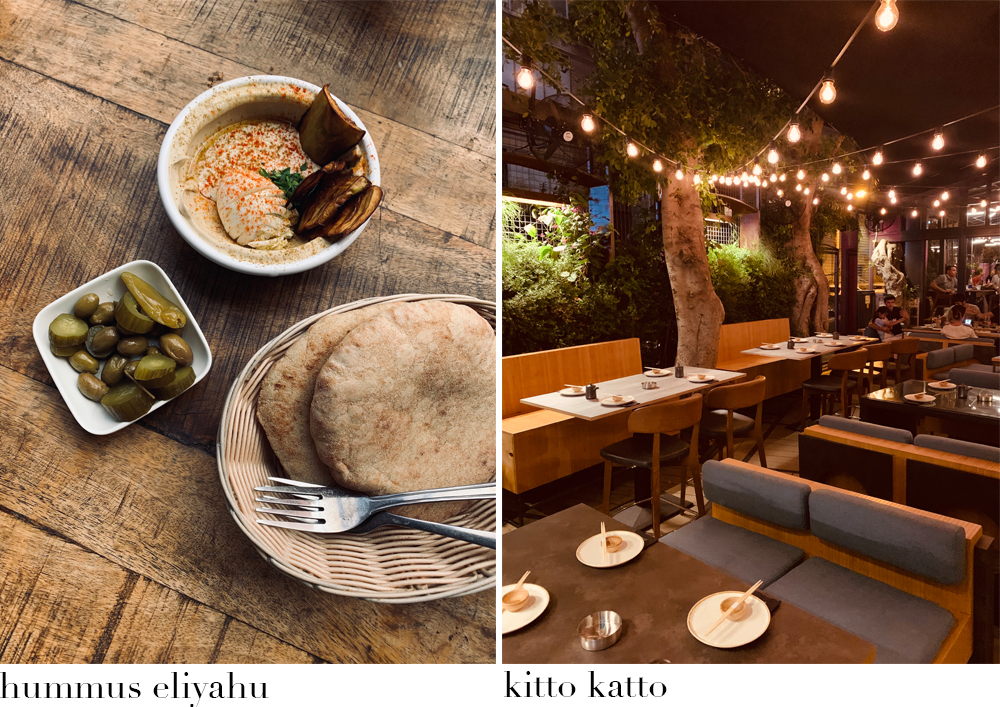 Benedict / Here's a recommendation for all breakfast lovers reading this! Chain restaurant Benedict offers 24/7 breakkie from all over the world, so that means PANCAKES AFTER PARTYING — especially if you head to the one located at Rothschild Avenue.
Café Alma / After a morning of wandering around one of my fave areas Neve Tzedek we escaped the heat for a quick brunch at this trendy spot. Next to some Israeli classics such as shakshuka they offer sandwiches, chia pudding, eggs and so on! I can also recommend a lovely ice coffee to cool down.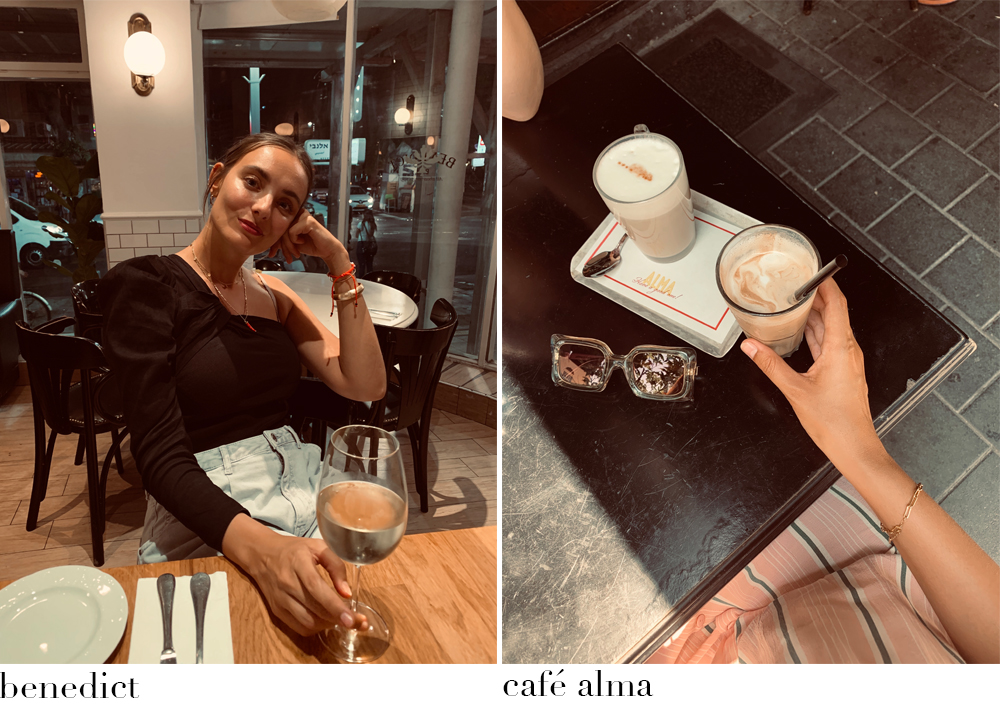 WHERE TO SHOP
Tel Aviv isn't THE must-go city for fashion like Paris or London, but I'm very happy to have discovered some lovely local (mostly handmade) brands that are worth the visit! But the first thing to put on your must-visit list is Shuk HaPishpushim, or the Jaffa Flea market. This area full of narrow streets, covered walkways and outdoor stalls is over 100 years old and open from Sunday through Friday. Here you can find all kinds of stuff, from antiques and handmade ceramics to secondhand clothes and cool emerging jewelry brands. There's also plenty of bars and restaurants to take a quick rest in between shopping.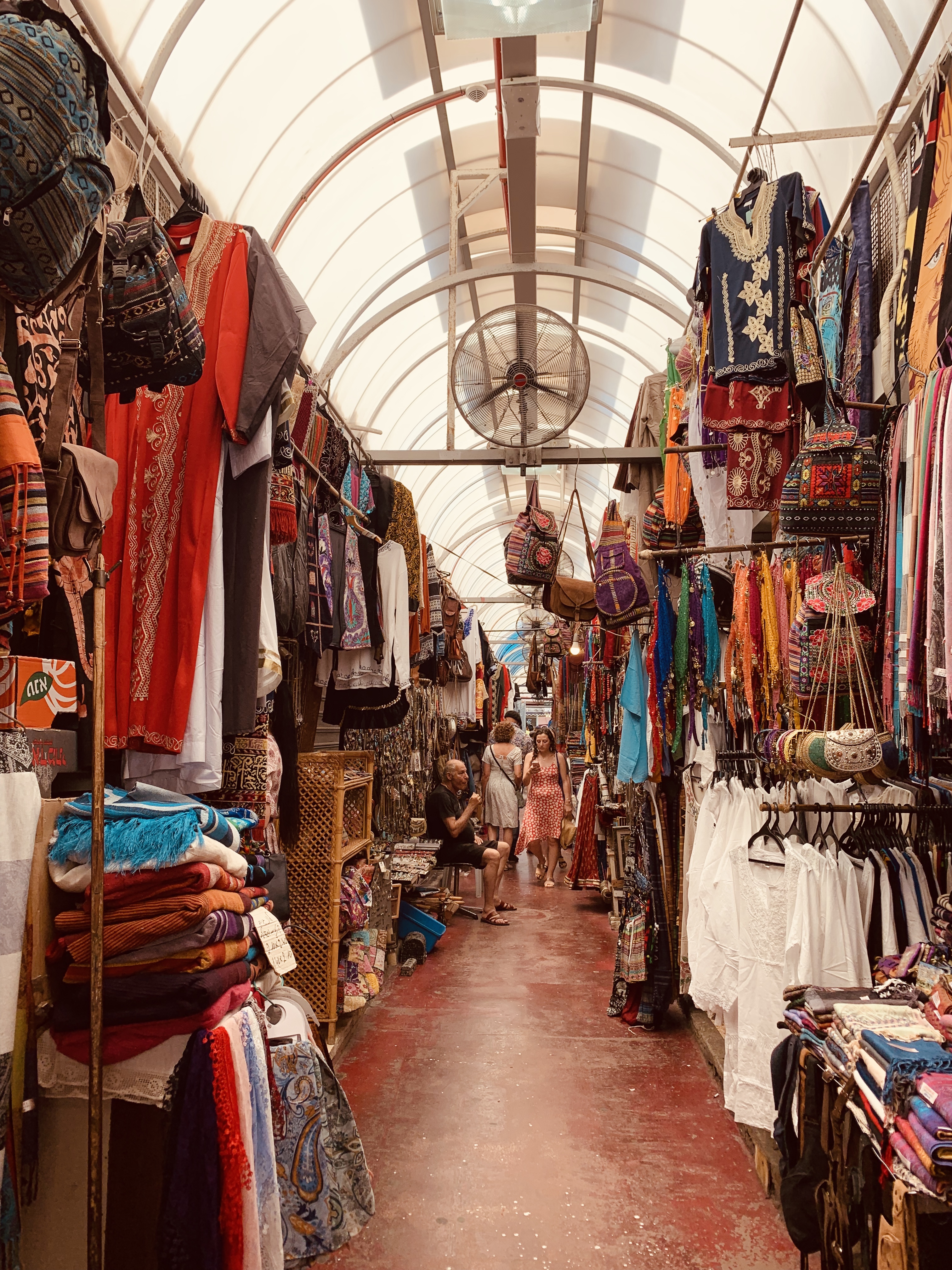 Next up are a few of the exciting local labels I've bumped into while strolling:
Walkaholics / The window of this tiny shop instantly invited us in to discover a world of colours and rich materials. At Walkaholics you can find beautiful hand-crafted sandals & slides with fun designs and sustainable fabrics. The owners are too too kind as well, and the prices are very reasonable!
Sabina Musayev / Unfortunately we didn't get to actually visit this shop because we passed by it during Sabat, but the designs looked GREAT. This ready-to-wear label is feminine, modern and has lots of ethnic influences thanks to the designer's Azerbaijan roots. I especially loved the relaxed maxi dresses!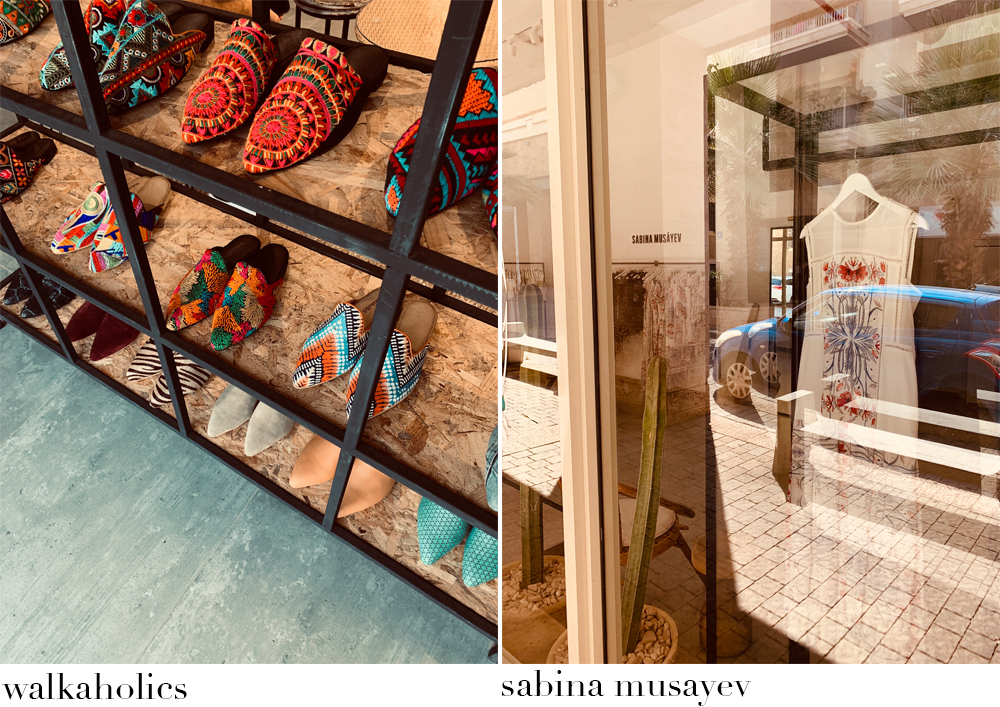 Mango Tree / I've noticed lots of fun jewelry brands in Tel Aviv, and this one in particular stuck with me. All pieces are brass plated with 14 carats gold plate, inspired by nature and have a lovely vintage look. I got myself a beautiful bracelet here for a very fair price.
Obo / We were browsing through the Friday flea market and bumped into a little stall with two adorable girls and a bunch of VERY cool sunglasses. The brand only launched this year and is all about unusual designs and statement frames. Find some unique pieces over here!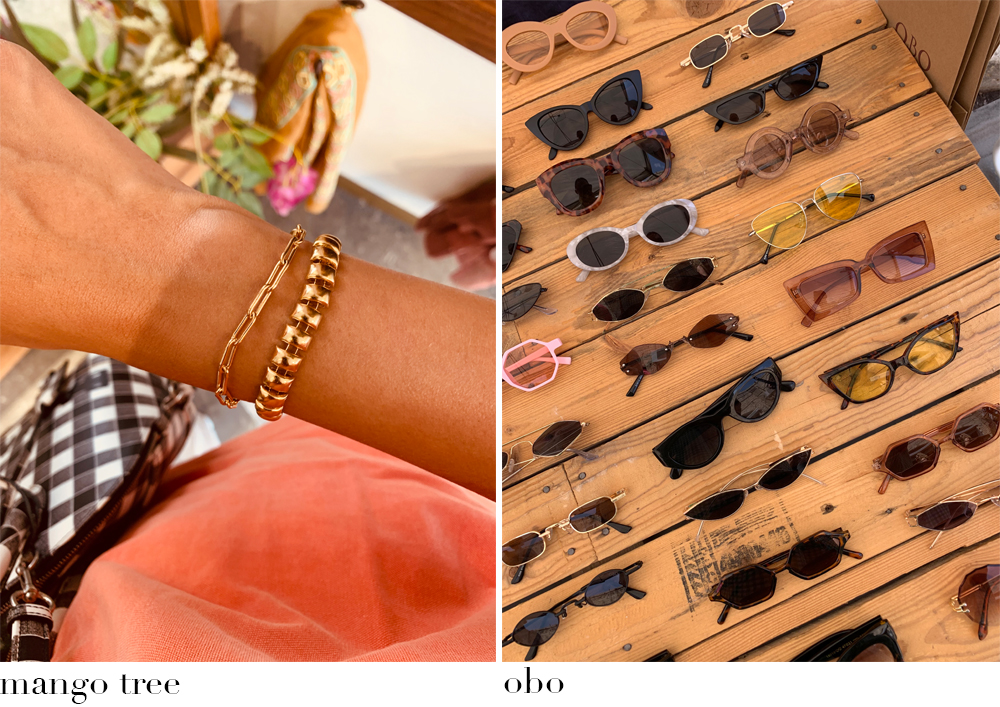 Saga / This design gallery and shop instantly stood out because of their contemporary pieces in the midst of the old town. They promote young and innovative local design in various fields such as product design, ceramic and glass design, architects and carpenters. Oh and they have a pretty Instagrammable café as well, ha!
Norman and Bella / Another lovely handcrafted shoe brand with a lovely designer, only this time the shoe designs are more minimalist and luxurious. They work with Italian leather to create high-end shoes and bags that would look very good in my shoe collection 🙂 I absolutely loved their leather croco loafers and slides!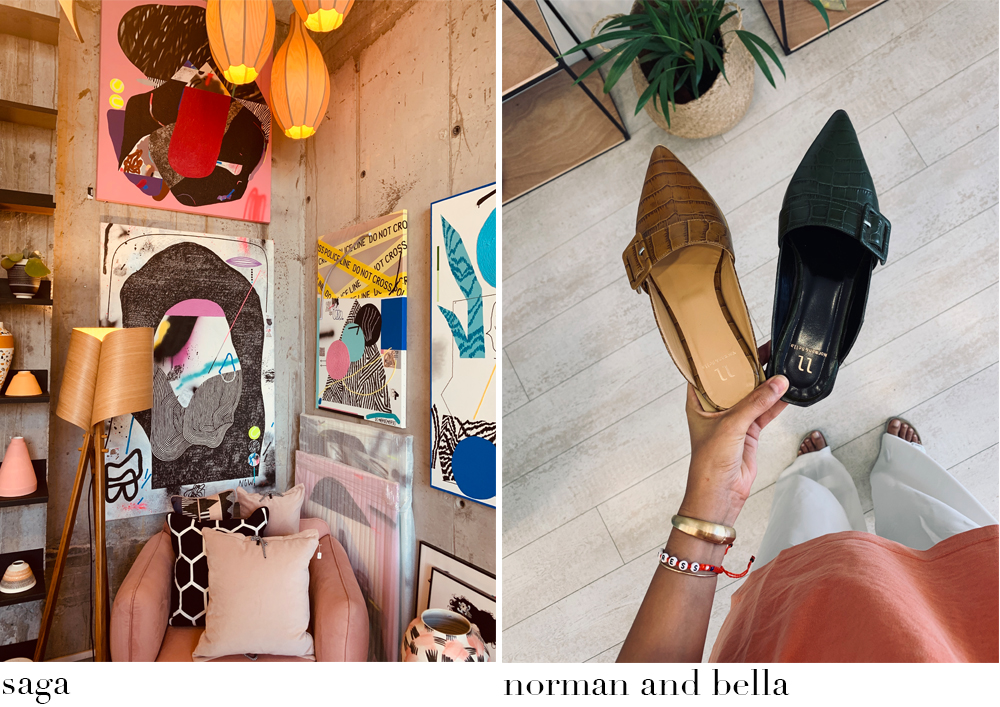 LOVE ME TWO TIMES / I like to visit a vintage store everywhere I go and this was the first one we bumped into! Located near our hotel in the Jaffa area again, the vintage shop offers a broad selection of designers such as Chanel, Prada, Chloé, Gucci and even Belgian designer Dries Van Noten.
ATAWEAR / I found this cool streetwear brand online and I'm super bummed I didn't get to visit the shop during my stay! The label is quite minimalist and sporty and works with fabrics that are perfect for the Tel Aviv heat. I unfortunately couldn't find much English information on their site, but I noticed they have a webshop too!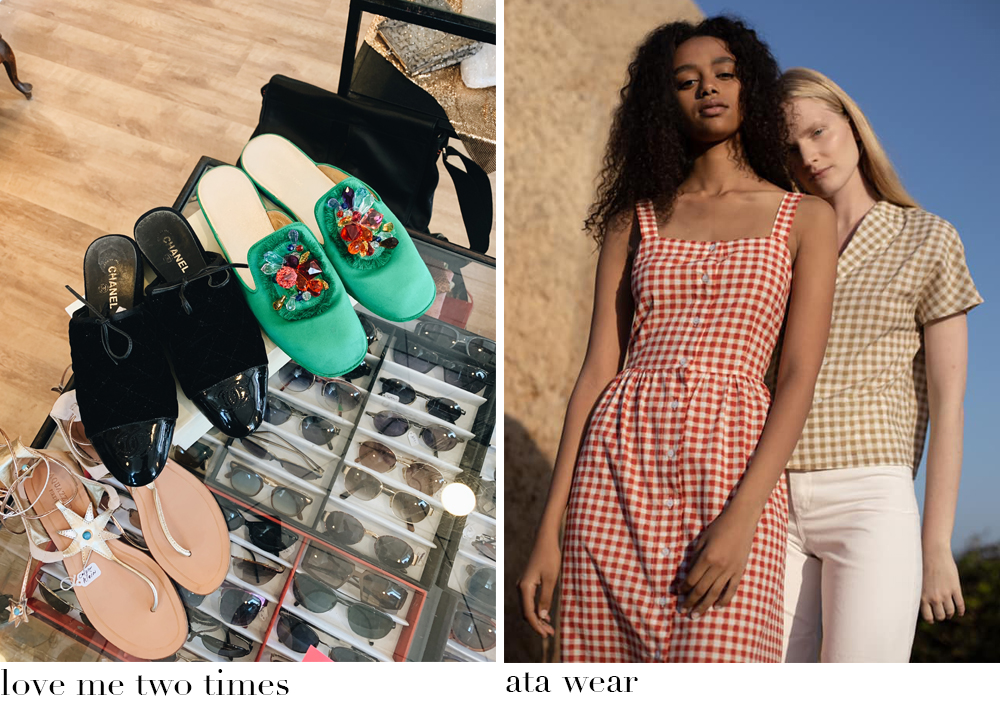 WHERE TO PARTY
If you're up for a good party (or two.. or five..) Tel Aviv is your place to be! The nightlife here is casual, edgy, fun and very sociable! The underground clubs and their visitors gave me lots of Berlin vibes, but set in a warm, Mediterranean climate. That also means dinners are late and parties start even later!
Ruth and I went to Kuli Alma, one of the newest nightlife hotspots in Tel Aviv. The club slash bar serves you vegan food and hip-hop, house and techno and usually has a queue in front of the door during weekends. It's worth the wait though — I loved the division in smaller areas with different DJ's and graffiti walls! Ruth and I had some slushy drinks, did a little dance but went home early because these grandma's didn't want to miss anything the day after 😉
Other places that I heard are worth stopping by for a little drink or dance are Teder (a hipster's temple), The Block ("The Israeli Berghain") and Otsar (minimalist, electronic clubbing).
Another quick recommendation for a delicious cocktail in the most magnificent environment: head over to The Chapel, a chapel-turned-cocktail bar by luxury hotel The Jaffa. We unfortunately didn't make it there but it looks SUBLIME.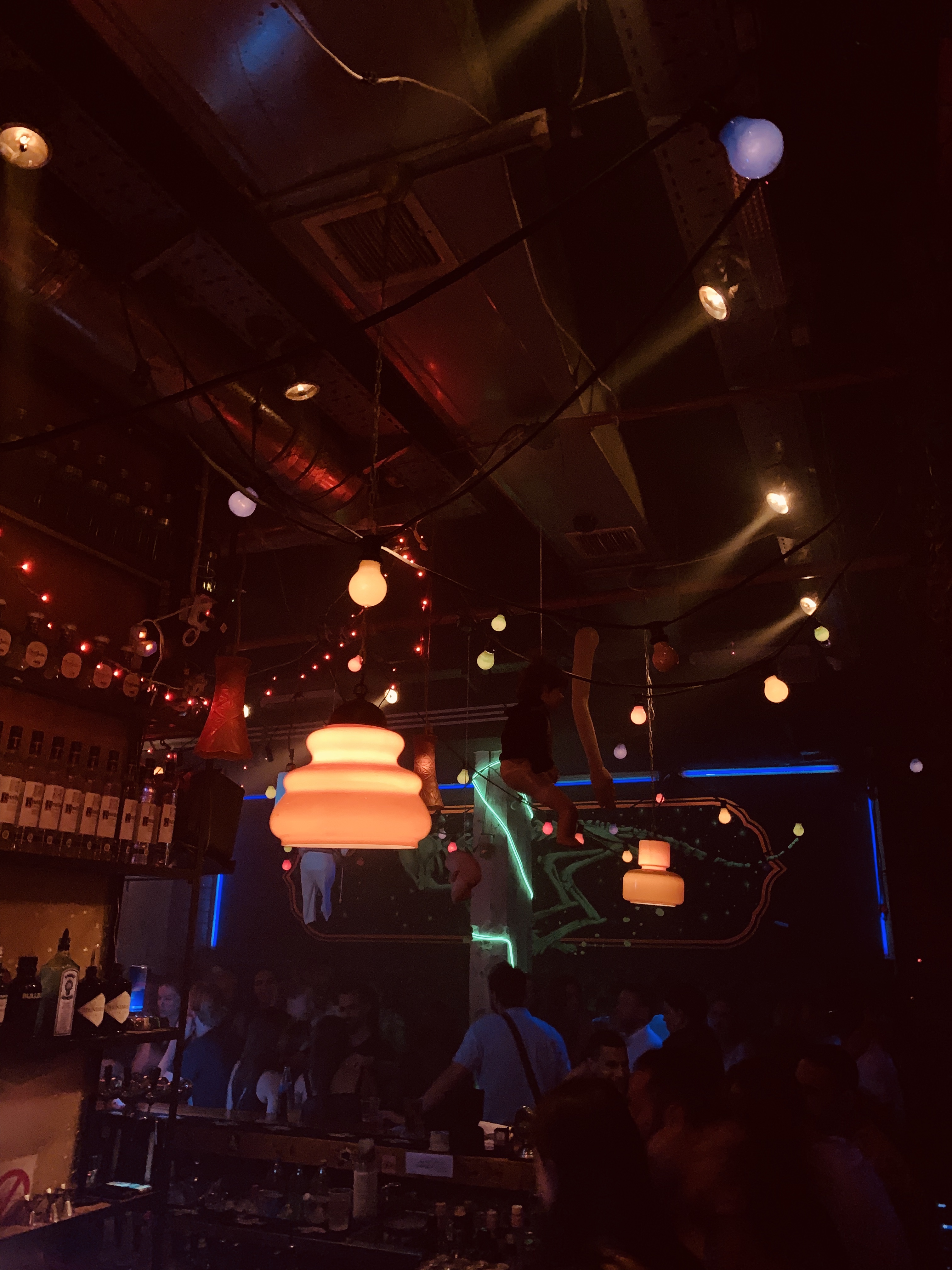 WHAT TO VISIT
Take at least a week to discover Tel Aviv and get used to the city's pace. And if you happen to get tired of that for a moment (not sure how, hah!), you can make a few excellent day trips! Here's a couple of interesting places you can easily visit when you're staying in Tel Aviv:
Jerusalem
At only a 45min drive (or very convenient train ride) away from Tel Aviv you can find one of the oldest populated cities on earth, and also probably the one that has been fighted about the most in history. Jerusalem is mysterious, fascinating and drenched in history and religion. The old town is packed with tiny alleys, famous holy places and LOTS of very beautiful buildings. I must say that it felt incredibly special to visit these places that are so important to so many people over the entire world. Of course the top 3 places to see are the Wailing Wall, the Temple Mount and the Church of the Holy Sepulchre, which are all within walking distance.
Although the streets of the tiny old town feel quite crowded, Jerusalem has a rather small amount of visitors every year. Most visitors are actually worshippers — there's not too many real tourists around — which makes it even more special.
I'd recommend you don't just start wandering around by yourself, but book yourself a guide that can tell you every little story about every little stone you encounter. It's just WAY more interesting! El Al Airlines provided us with the fantastic guide Michel by I Travel Jerusalem who was born in Antwerp (!) but has been living in Jerusalem for over 30 years. His very personal persepective made the tour so much more fascinating.
By the way: Jerusalem is not all about the old town! You can take the tram to Mahane Yehuda Market, which is a cool hipster hangout with street food and coffee shops. Worth a visit if you're a food lover. The same goes for the old Railway Station, which is now converted into a vibrant outdoor mall with restaurants, bars and all kinds of stalls.

We were treated on quite the luxurious stay by El Al Airlines near that very Railway Station at a brand new hotel called Orient, which featured a fantastic rooftop pool with views over the old town. What a drrrrrream! My favourite places to hang around, in random order: the breakfast in the morning, the rooftop pool during sunset, the stunning bathroom all day long. Oh, and have I mentioned the spa and indoor pool already…? We kind of just wanted to stay at the hotel and relax for a couple of days 🙂
The hotel is located at a 20min walk from the old town, and turned out the perfect place to find a moment of peace after a busy day in the crowded Jerusalem alleyways.
Negev Desert
We unfortunately did not make it to the next few destinations ourselves but they're great options for 1-2 day trips from Tel Aviv so I decided to include them in this round up anyway! First up: the Negev Desert! This desert takes up about half of the land of Israel and features unique, crater-like landscapes. Two must-visit places are the Ramon Crater (the biggest one of all craters) and Ein Avdat (a canyon/stream in the Zin Valley). Visit the Negev Desert for jeep tours, hiking trails and sunset watching.
Dead Sea
This might be on many people's bucket list! The Dead Sea is the lowest place on the entire planet and about 10 times saltier than any ocean. You can float in the (hot) water and it's said that its mud is therapeutic and beautifying. This lake is called the Dead Sea because, obviously, no fish can survive here. Apparently the nicest way to go there is book an organized tour or rent a car and drive there yourself through the landscapes of the Negev Desert.
Haifa & Acre
Haifa is the 3rd biggest city of Israel and really has it all: beautiful beaches, the start of Mount Carmel and the apparently ashtonishing Bahai Gardens. Nearby is Acre, or Akko, a historial city that is known for its remains of the Crusader town above and below street level. The underground ruins are actually UNESCO World Heritage! Also, famous Israeli chef Uri Buri has a seafood restaurant here, so what are you waiting for?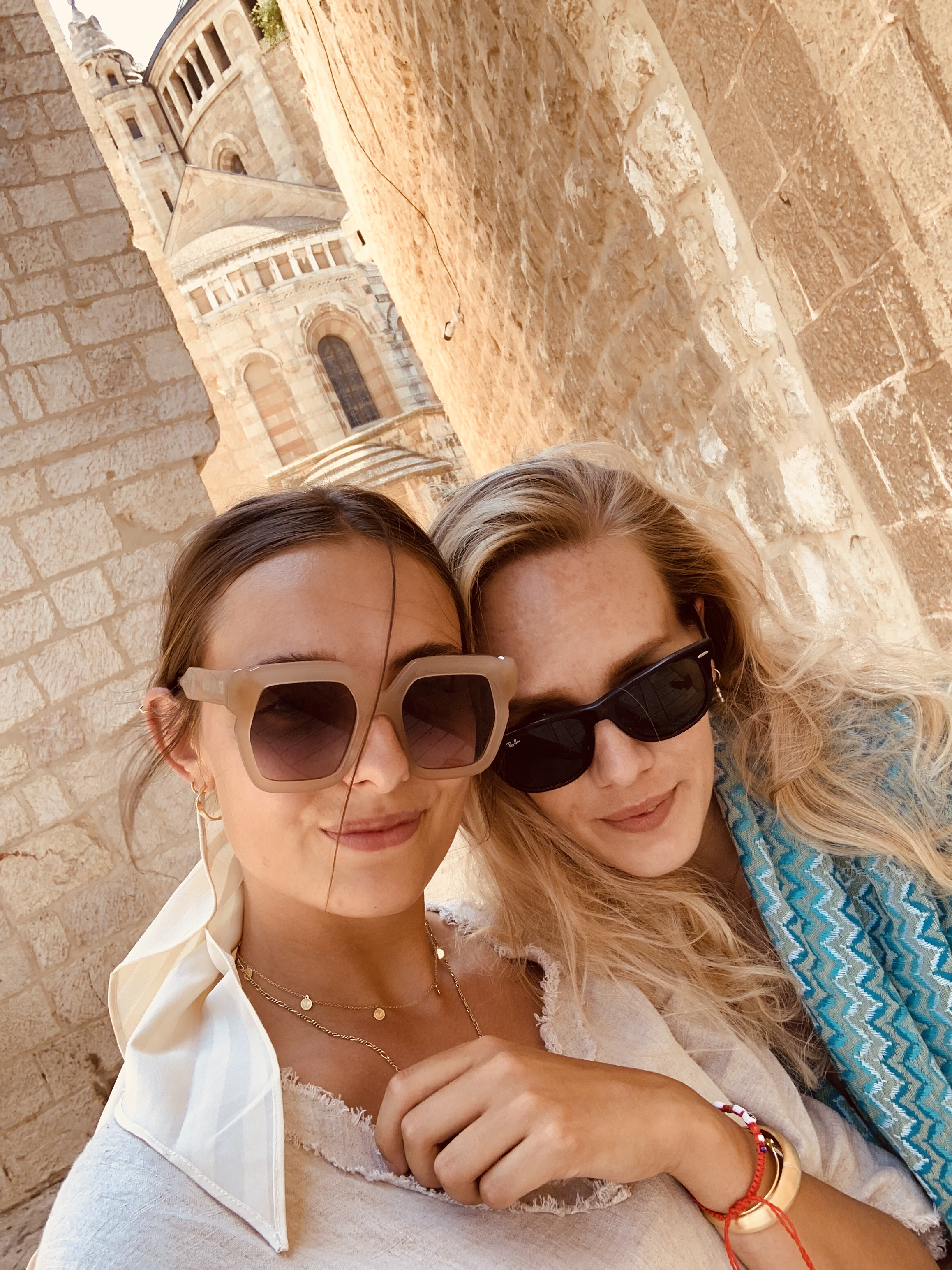 The practicalities
Best time to visit
We traveled to Tel Aviv at the end of June, which means that temperatures were rising up to about 35 degrees at that point. During high Summer they go up until 40 degrees, so the best period to visit is definitely Spring and Autumn! Let's say April-May-June and September-October-November are absolutely perfect to still enjoy the beaches. Tel Aviv is a great Winter destination too, with mild temperatures and very awesome New Years' Eve parties 😉
Getting there
We flew with El Al Airlines, they have 5-7 flights every week and it takes about 4,5 hours to get to Tel Aviv. They have a solid reputation of being one of the safest airlines in the world (yay!), which is partly because of their super strict security policy before boarding. I'd recommend you arrive at the airport about 3 hours in advance to peacefully go through the security interviews & not having to rush to the gate. You're being questioned for your own safety, so no need to worry!
We had a late night flight, leaving Brussels at around 8.30PM and arriving around 2.30AM in Tel Aviv. It's a great opportunity for a good nap, but I opted for a little movie instead. You might encounter an El Al aircraft that doesn't have TV screens, BUT you can download the El Al DreamStream app in advance. This streaming entertainment system allows you to watch over 50 films & series on your phone or tablet! The app worked super smooth and gave me plenty of Disney options; gotta love these clever solutions!
Oh, and if you decide to treat yourself on a Premium or Business flight, do make sure to check out the El Al lounge at Tel Aviv airport! There's awesome Israeli food, fresh juices and a great view over the tarmac.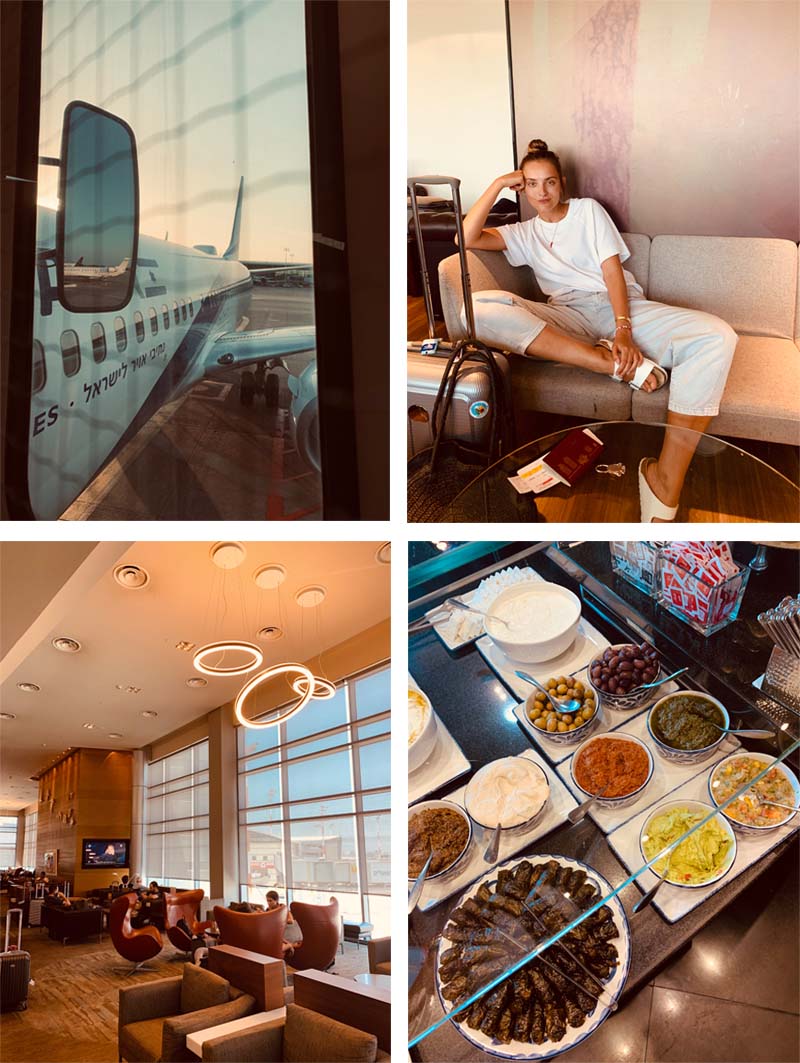 Weekends
An important thing to keep in mind is that the weekend in Tel Aviv is Friday & Saturday. That means that Thursday night marks the start of the weekend and is known as the best party night! On Friday there's plenty of things to do as everyone in the city has a day off — lots of fun to head to the Jaffa Flea Market! Stores start closing at around 4PM. Saturday (Sabbath) is a holy day set aside for rest and worship, which means that nearly all shops and markets are closed. The locals settle down on the beaches and restaurants and bars start to open again in the late afternoon, from around 4PM. If you want to visit Jerusalem during the weekend, keep in mind that on Saturday there are no trains from Tel Aviv to Jerusalem.
Currency
The currency in Israel is the Shekel, but since most shops accept cards and there are lots of ATM's to whithdraw some extra Shekels, we barely brought any cash. Tel Aviv is not a ridiculously cheap city; you'll definitely pay as much for food and drinks as you would in Belgium. However, you can easily economize by opting for (delicious) street food and more local bars!
Get around
As said before, Tel Aviv's size allows you to do everything on foot, bike or Bird. When roadtripping through the country, I'd recommend you rent a car and fully enjoy the amazing landscapes! When visiting Jerusalem, you can take the brand new high-speed train from Tel Aviv.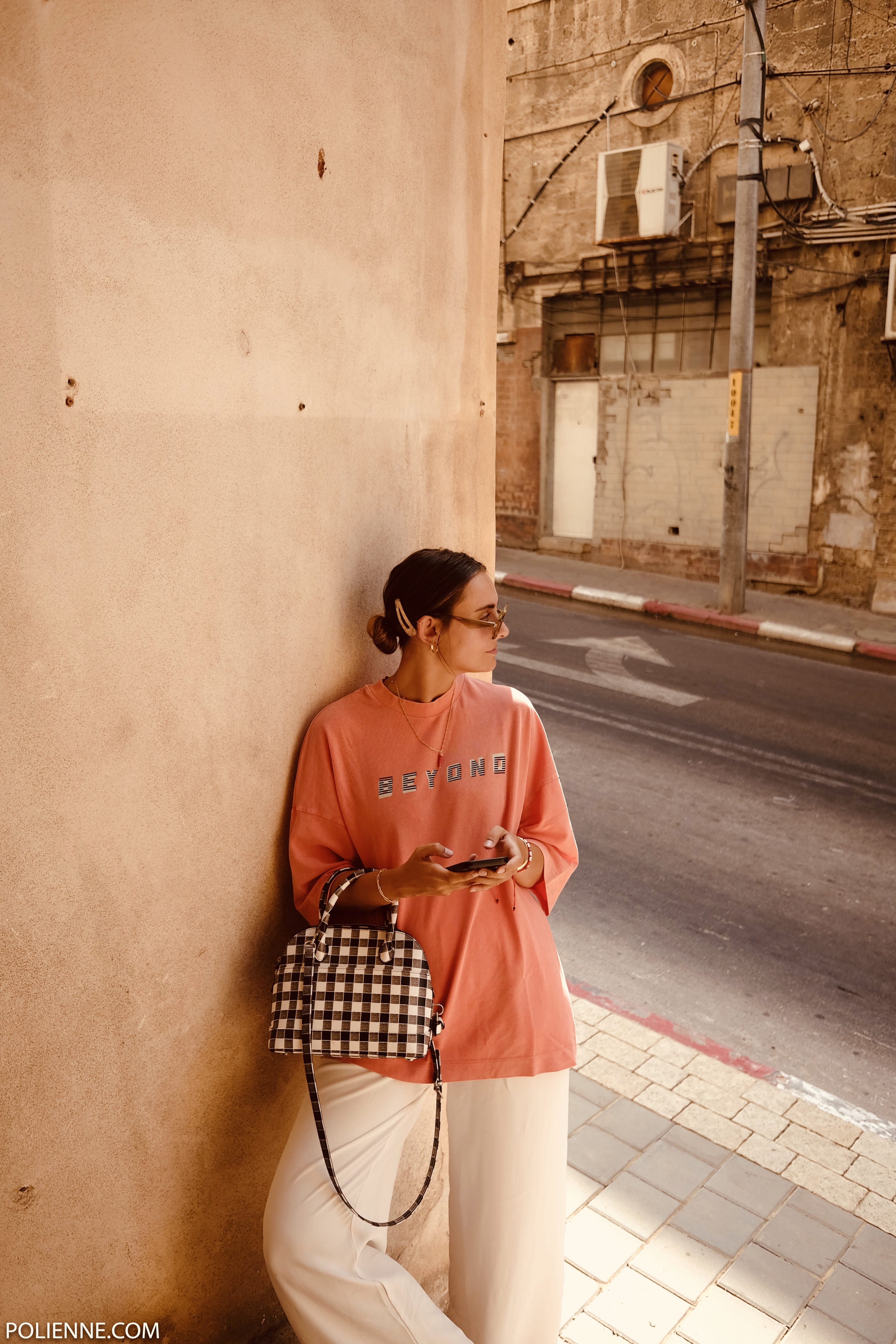 Annnnd that's it! Hope the article was worth the wait, and I hope you got inspired to maybe broaden your horizon as well and try out a brand new holiday destination!
Travels, hotels & guided tour were kindly gifted by El Al Airlines, but all information, opinions & experiences are of course my own.